Baby Essentials: Things I Actually Use as a Young Mom
The List for 0-12 Months that I wish I Had Before my Daughter was born
Being a first-time mom and new parent can be an overwhelming and confusing experience. The responsibility of caring for a newborn baby coupled with the daunting task of figuring out what to buy can leave a new mom feeling lost. With so many different products on the market, it's difficult to know what is necessary and what is just an unnecessary expense. Baby gear such as strollers, car seats, and cribs can be expensive and require extensive research before purchasing. Additionally, there are endless options for clothing, bottles, and toys, leaving new moms feeling unsure about where to start. The process of figuring out what to buy can be time-consuming and exhausting, but with the right resources and support, it can be a manageable task. Here is my list of 0-12m essentials, things I actually use as a young mom and new parent. This is a no BS list.
Most Important Note!
My parenting style is be prepared so that when you have to be flexible it will be easy. If you have the right tools and education, then you will be able to limit the stress and chaos that comes from being a new mom. Being a mama is the best thing that has ever happened to me, but it also has been the hardest. This list is just from my experience and there are several items I was unsure about, but I trusted my mom instincts and I am always right when I trust my self. As a mom you will know what is best for your family and your newborn baby. So when you are shopping around make sure you trust your motherhood gut because mama knows best and your opinion does matter!
My rules for baby shopping:
I do not buy the most expensive or the cheapest, I buy high quality, but reasonable.
Go neautral for big items like stroller, crib, bassinet etc. If you plan to have more than 1 baby you will save money by skipping the pink car seat or the dinosar stroller. If you do not plan to have more than 1 baby, you can make money by reselling your items. If you have gender neautral items then you can sell to both boy and girl moms.
Check Facebook Market Place before buying new. There are some lightly used products on there that are basically new. You can save so much money when you buy used.
Overview of the Essentials Checklist:
Amazon Baby Registry
Whether you use the Amazon Baby Registry or not, their checklist is a great place to start. I am basing my essentials off of their checklist and telling you what is necessary and what is optional.
Amazon's baby registry service allows you to create a personalized list of items you need for your baby, from diapers and wipes to strollers and cribs. This service is free and easy to use, making it a great option for parents who want to streamline their shopping experience.
One of the best things about Amazon's baby registry service is that it comes with several perks for parents. Firstly, once you've added items to your registry, you can share it with friends and family so they can purchase items for you. Amazon also offers a completion discount, which gives friends of you a discount on any items that weren't purchased from your registry.
Essentials Details
Strollers & Car Seats
Pick one of these options that best fits your life style
Option 1: Modular Stroller & Car Seat Travel System
Think of your car capacity and your lifestyle before you buy a car seat and stroller. If you have a car with enough space I would 100% go with a modular travel system. This is a stroller that allows your infant car seat to click into place so you do not have to swap the baby between car seat and stroller. After the early weeks and months and your baby out grows the infant car seat you can attach the stroller piece.
Trust me, once you get that baby in the car seat you want to move them as little as possible, especially if they fall asleep. A modular system will make getting in and out of the car for errands or travel so much easier. You also can get a bassinet attachment for the stroller. This is great for those early months when the baby has to be in motion to sleep.
I love the modular travel systems because with most of them you can actually switch to a double stroller. This is the reason I invested in a modular travel system. When you go from 1 to 2 kids, you do not have to buy a new stroller or push 2 strollers. You already will have all the pieces you need. Having your first kid is expensive but if you do it right then you will have very little to buy for your next kids.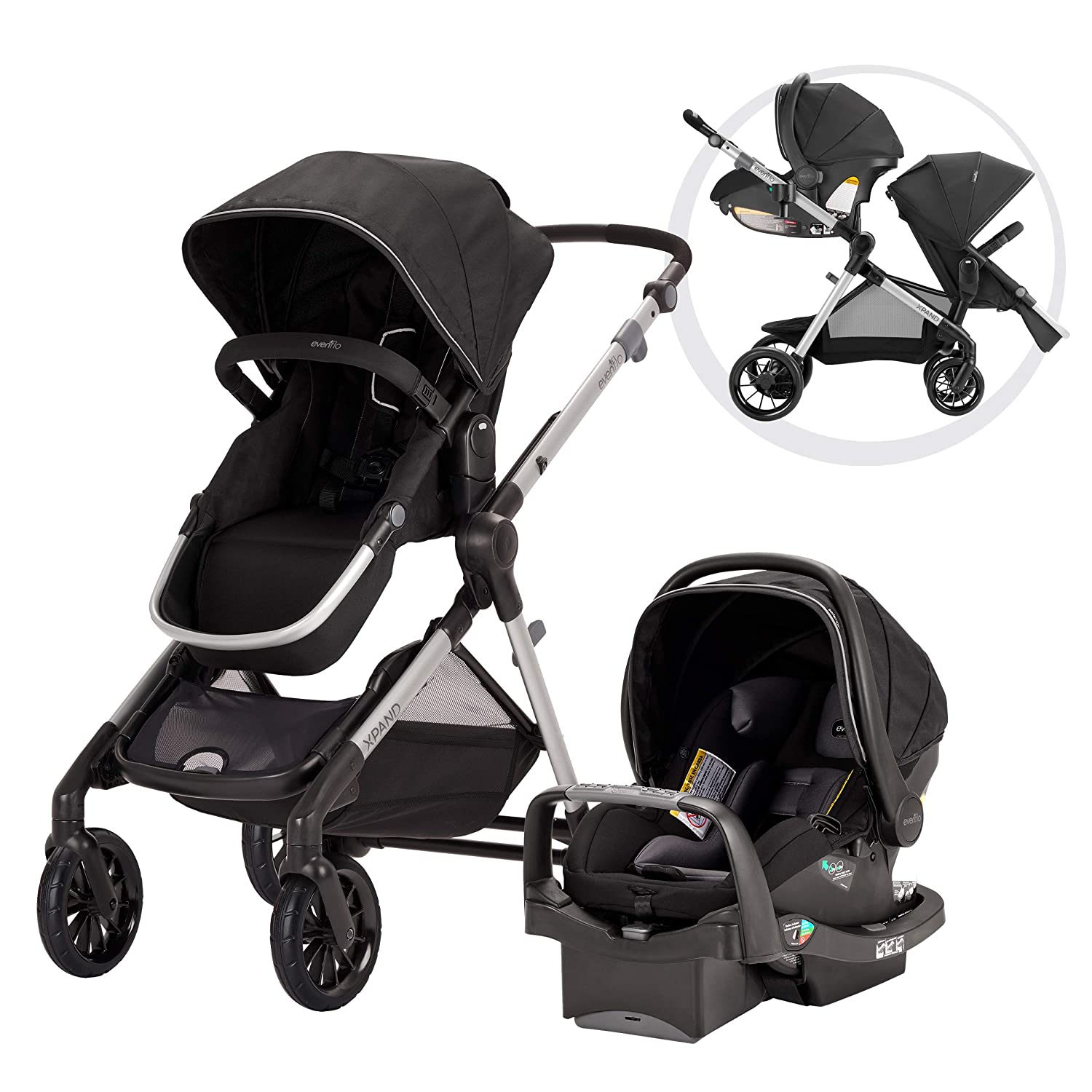 Option 2: Rotating Car Seat & Stroller
If you do not go with a modular travel system then you will need to purchase a car seat and stroller. I recommend a rotating convertible car seat. I wrote a whole blog post about this so you can check it out here. In summary, this car seat will work as an infant seat, rear facing, forward facing, and booster. It also spins 360 degrees to make getting in and out of the car so much easier.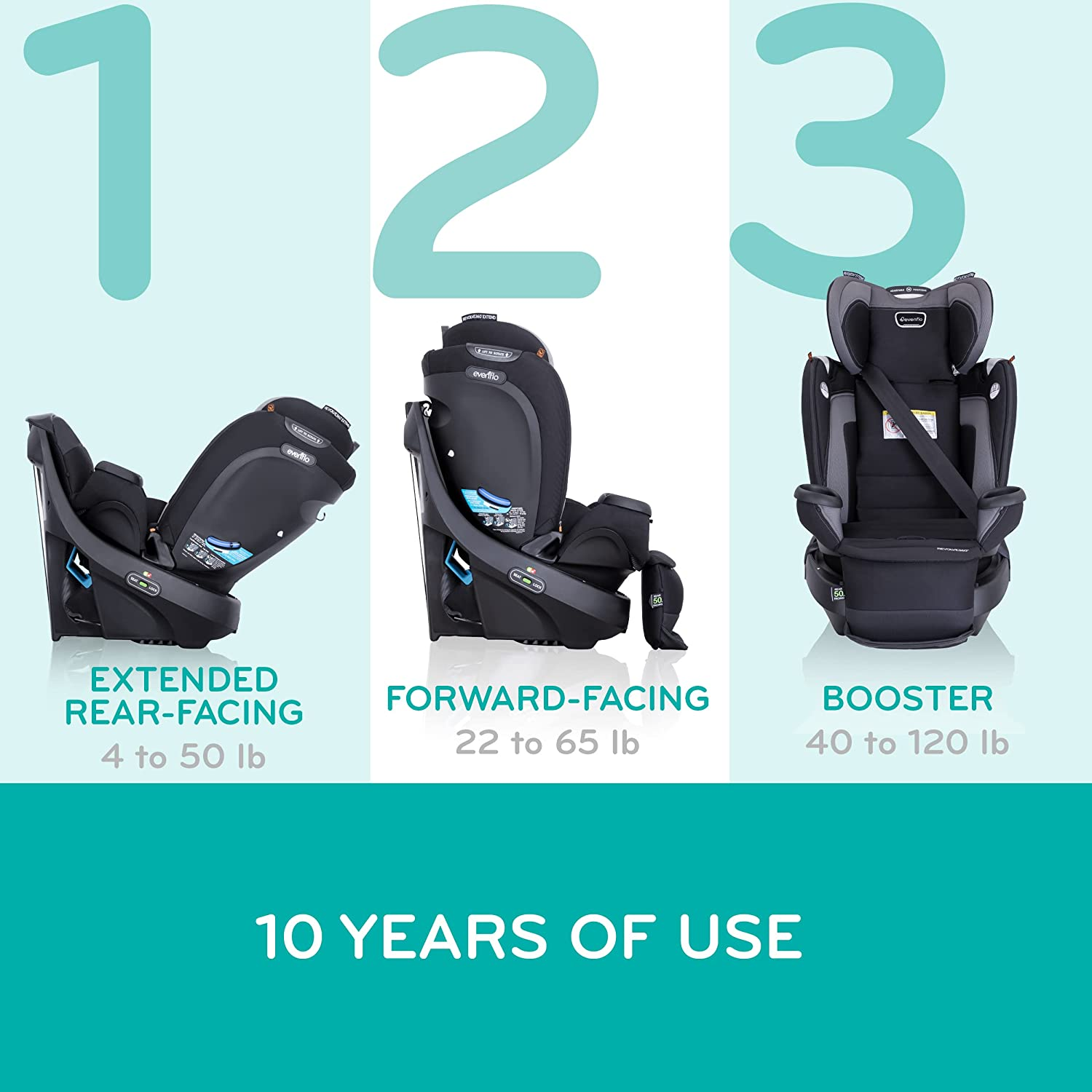 Then pick a stroller that you like. If you do not have a modular system I would go with this stroller. The Baby Zen yoyo2 stroller is very high quality for every day use, but it is very compact and you can even take it as a carry on if you ever travel on a plane. I wrote a very helpful whole article about strollers thatyou can check out here.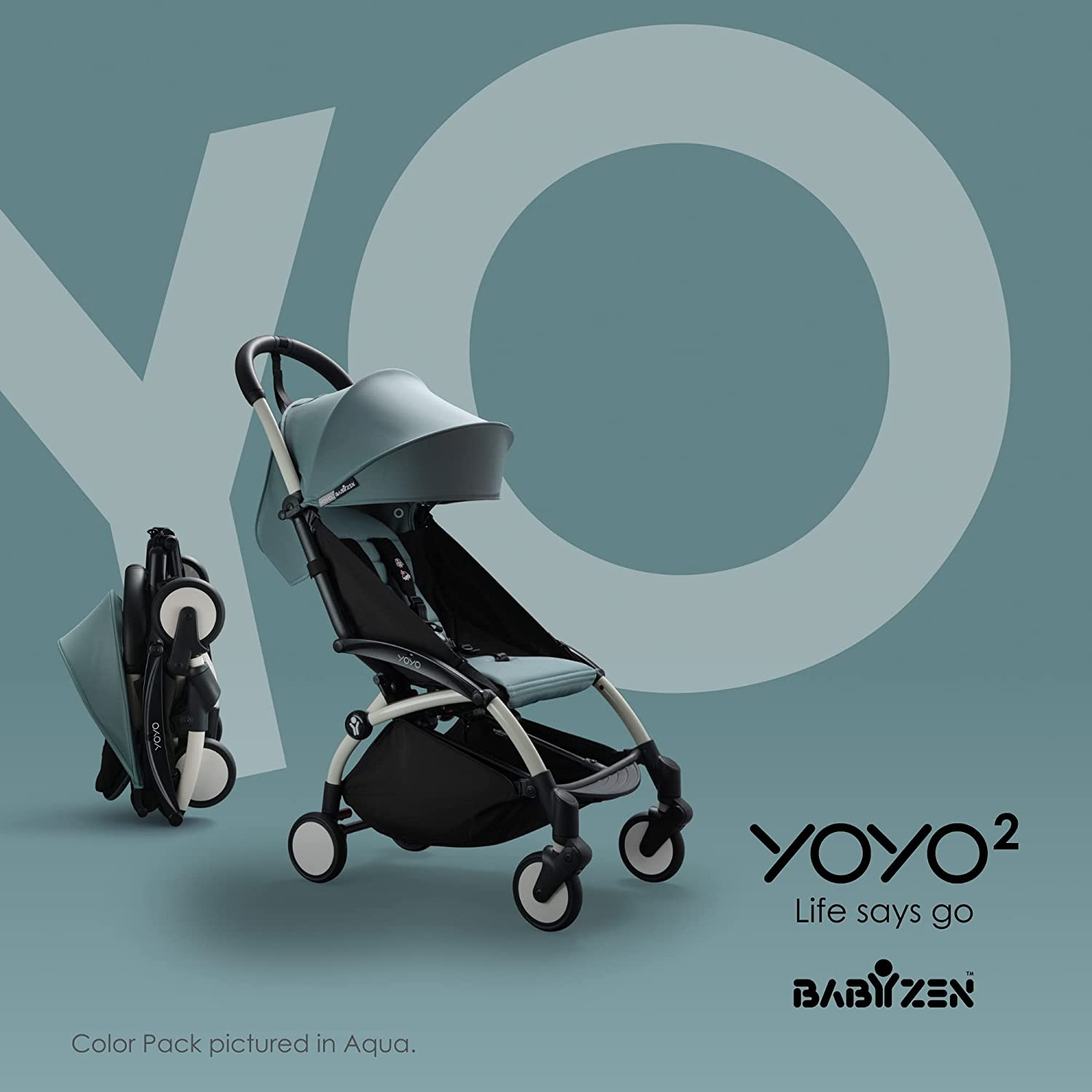 Option 3: (Very Expensive) Donna Infant Car Seat & Stroller in one
If you have the money then go ahead and get the trendy Doona infant car seat and stroller combo. The upside to this is it is very compact and you always have your stroller and car seat together. The cons are its expensive, and you will still have to buy either option 1 or 2 above after the baby grows out of it around 12 months.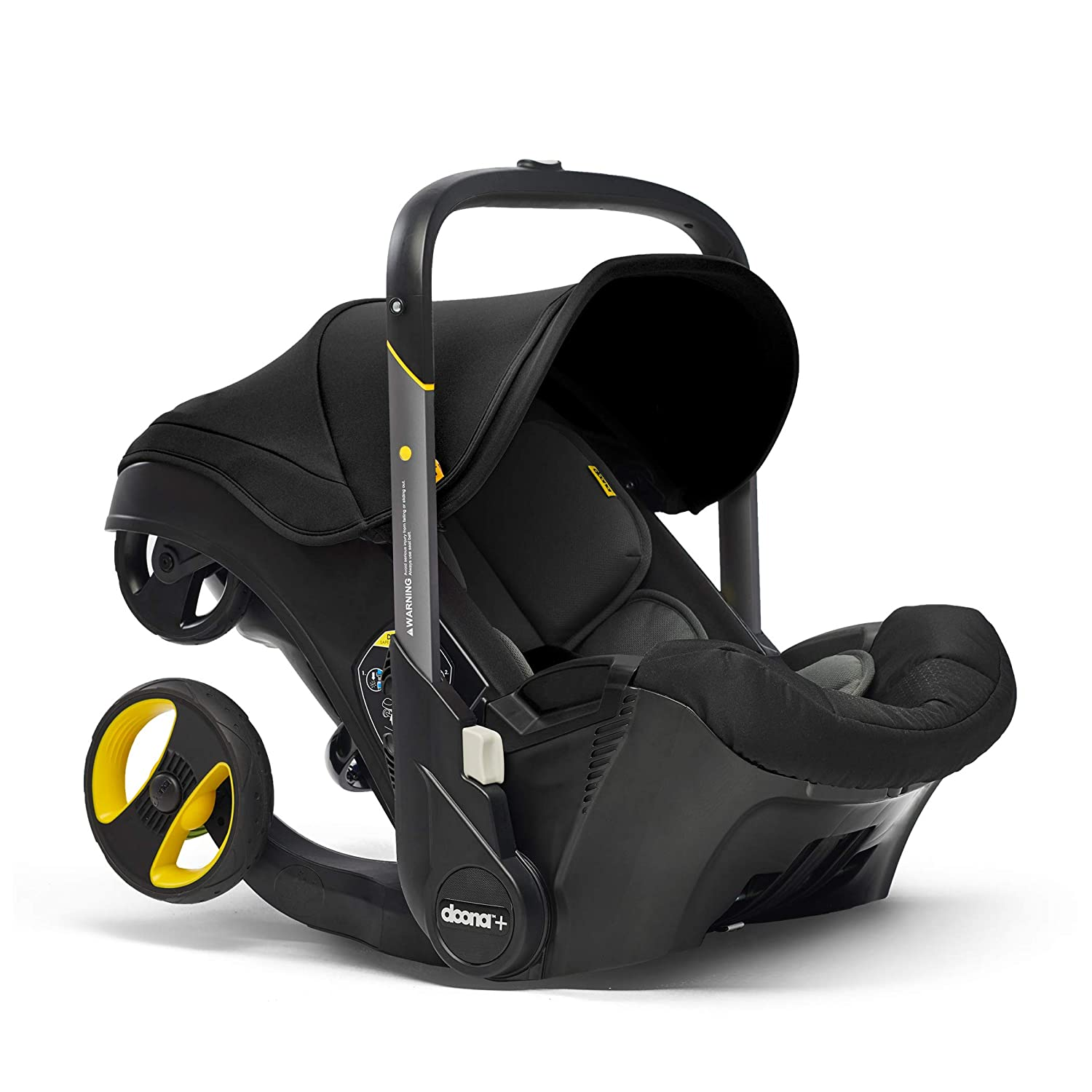 Car Camera or Mirror
A baby car mirror is a great addition to any car when traveling with a baby. These mirrors are designed to allow parents to keep an eye on their baby while driving, without having to turn around or take their eyes off the road. Most baby car mirrors attach easily to the rear seat headrest and are adjustable, so parents can get the best angle for their viewing needs. Being able to see their baby can provide new parents with with peace of mind, especially during long car rides, and can also help to entertain and soothe babies during the journey.
Nursery Furniture & Bedding
We have a security System in our home so we actually just bought a security camera for our nursery. This saved us a hundred dollars. The downside to this, is if we want to look at baby we have to wait to open the app on our phones. I do wish we got a baby monitor with a portable screen so we could watch her and give baby sitters the monitor to watch.
The owlet sock can monitor the baby's heart rate and child development experts have made this to help new moms and new parents sleep at night knowing their new baby is safe.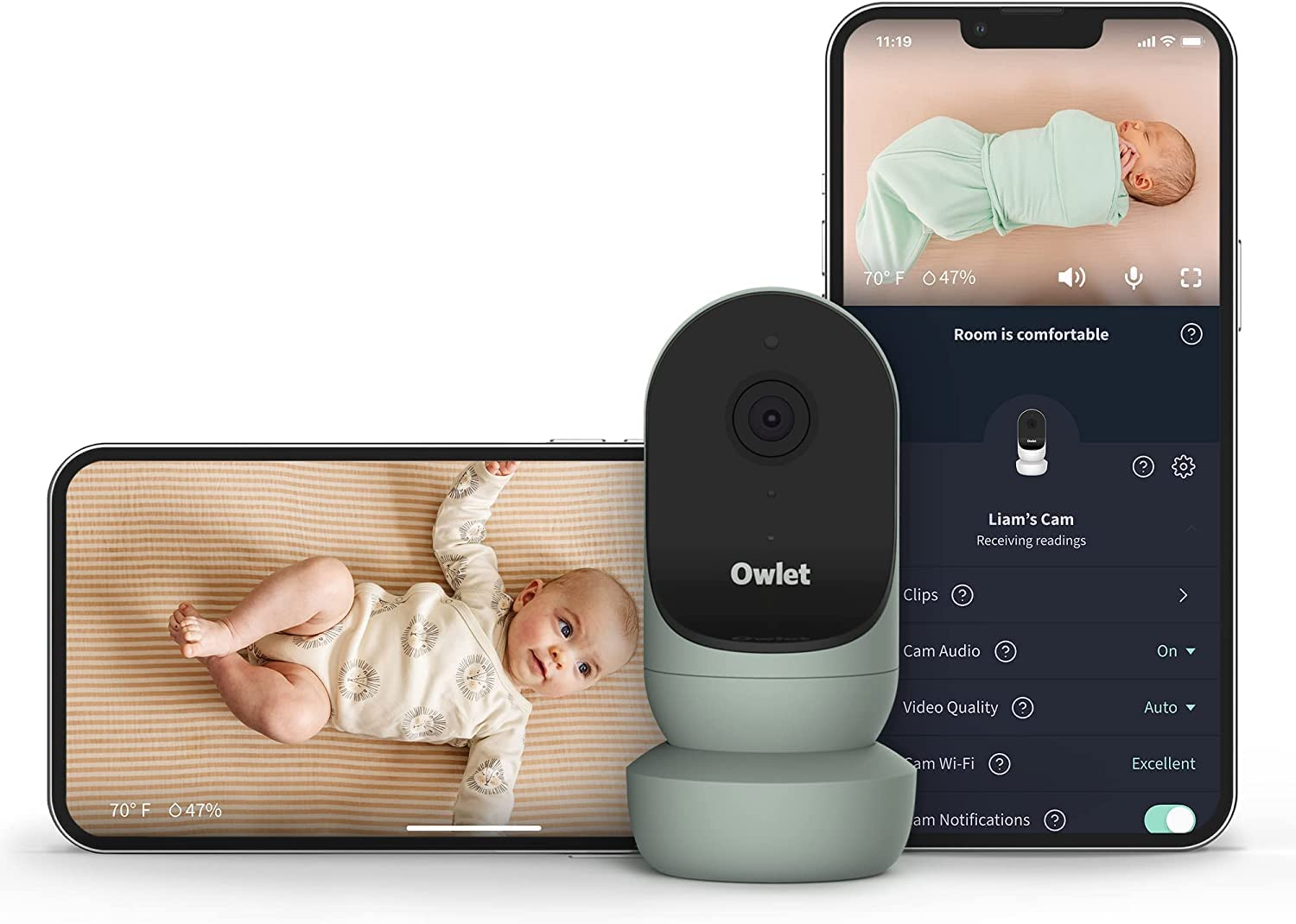 My sister in law has never had a baby monitor and she is always telling me that she wishes she could see what her son is up to when he is in his room. When he sleeps at our house she loves watching him on the camera. I would say that a baby monitor is not essential if your budget cannot afford it. Your baby is safe in their room whether you watch or not. I just miss my baby when she is asleep and watching her and knowing she is safe and sound brings me so much peace. Other new mothers will agree that there is nothing more relaxing than going to sleep knowing your little angle is safe.
Other moms will tell you that you do not need the SNOO. You do not need to spend more than $200 on a bassinet for your baby (and that is the high end). You do not actually need a bassinet if your crib fits in your room or if you do not plan to room share. If a bassinet fits your lifestyle look for one that fits by your bed. I bought mine without measuring and it almost didn't fit by mine. I like this bassinet because it allowed me to have a clear view of my baby. It was like we were bed-sharing, but she was in her own bassinet.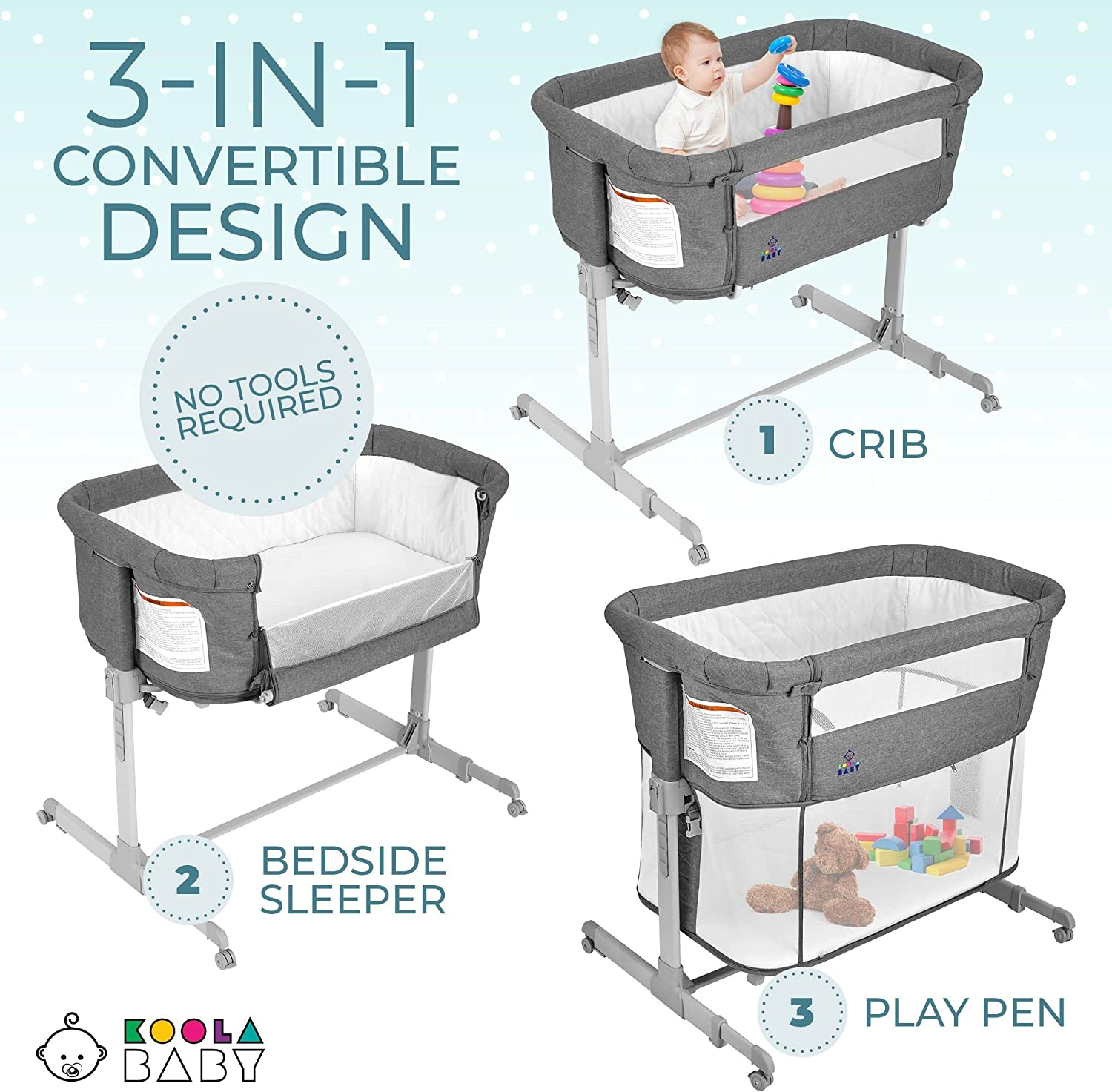 Before you buy a new crib, look on Facebook marketplace. I was able to buy a designer brand crib, changing table, and dresser set for $300. The couple had paid $5000 for the set. It is made out of solid wood and is very durable. We actually drove to a different state to pick it up because it was such a good deal. If you cannot find anything used then look for a crib that is made of durable materials and is rated safe for babies. Look into a crib that converts to a toddler crib, then into a twin sized bed. This means you only have to buy one bed for our kid.
Stokke is one of my favorite baby furniture brands. If I had to buy a brand new crib I would splurge on this crib. It works as a bassinet, crib, and toddler conversion. It also is very beautiful and takes up limited space. I love the concept of no sharp corners. Con: price. But how expensive is it really if you add up how much a bassinet, crib, and toddler bed will be?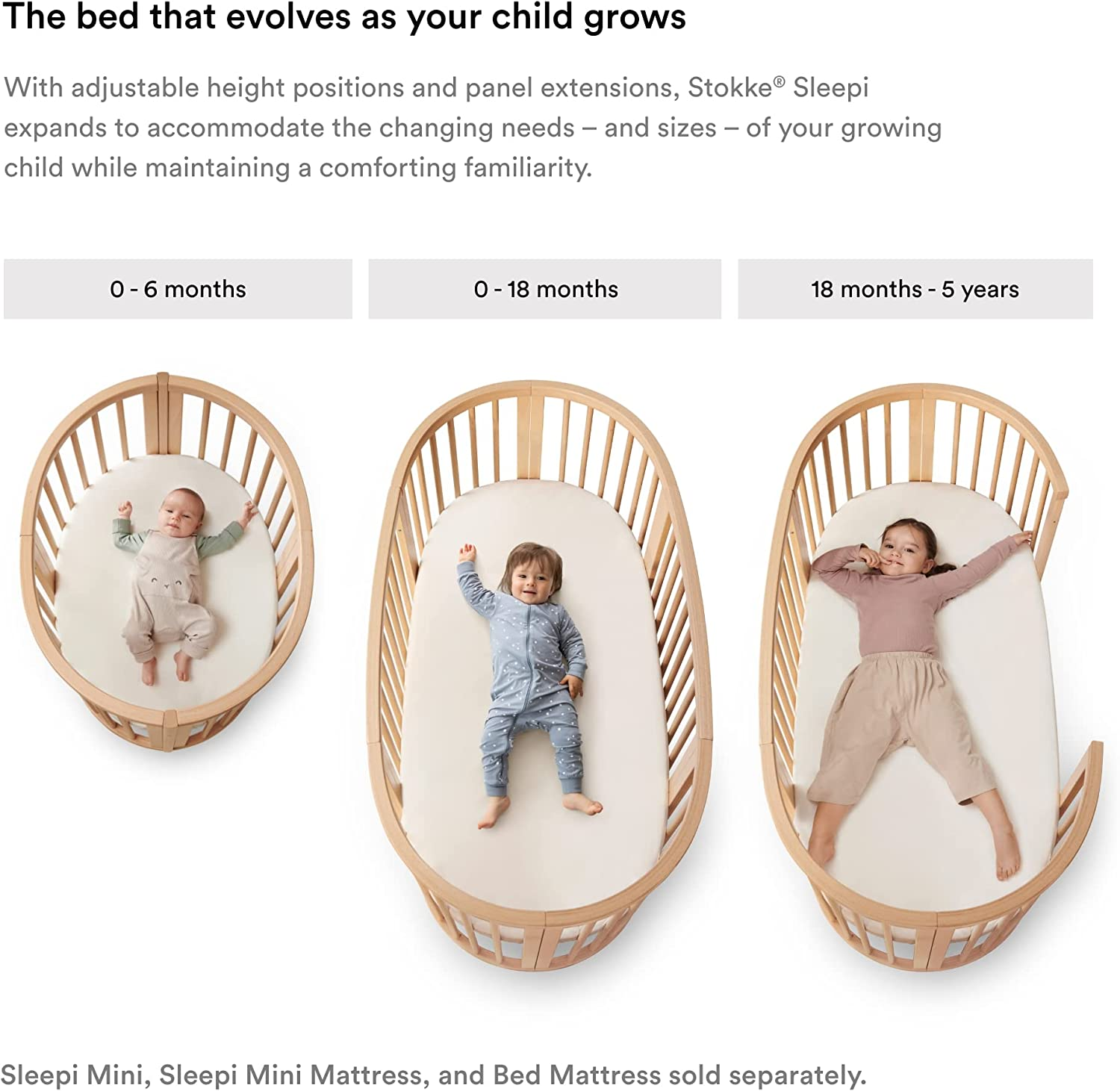 However, I am not in a place financially where my husband and new family could afford that crib so I would go with a more affordable and traditional option like this one Here.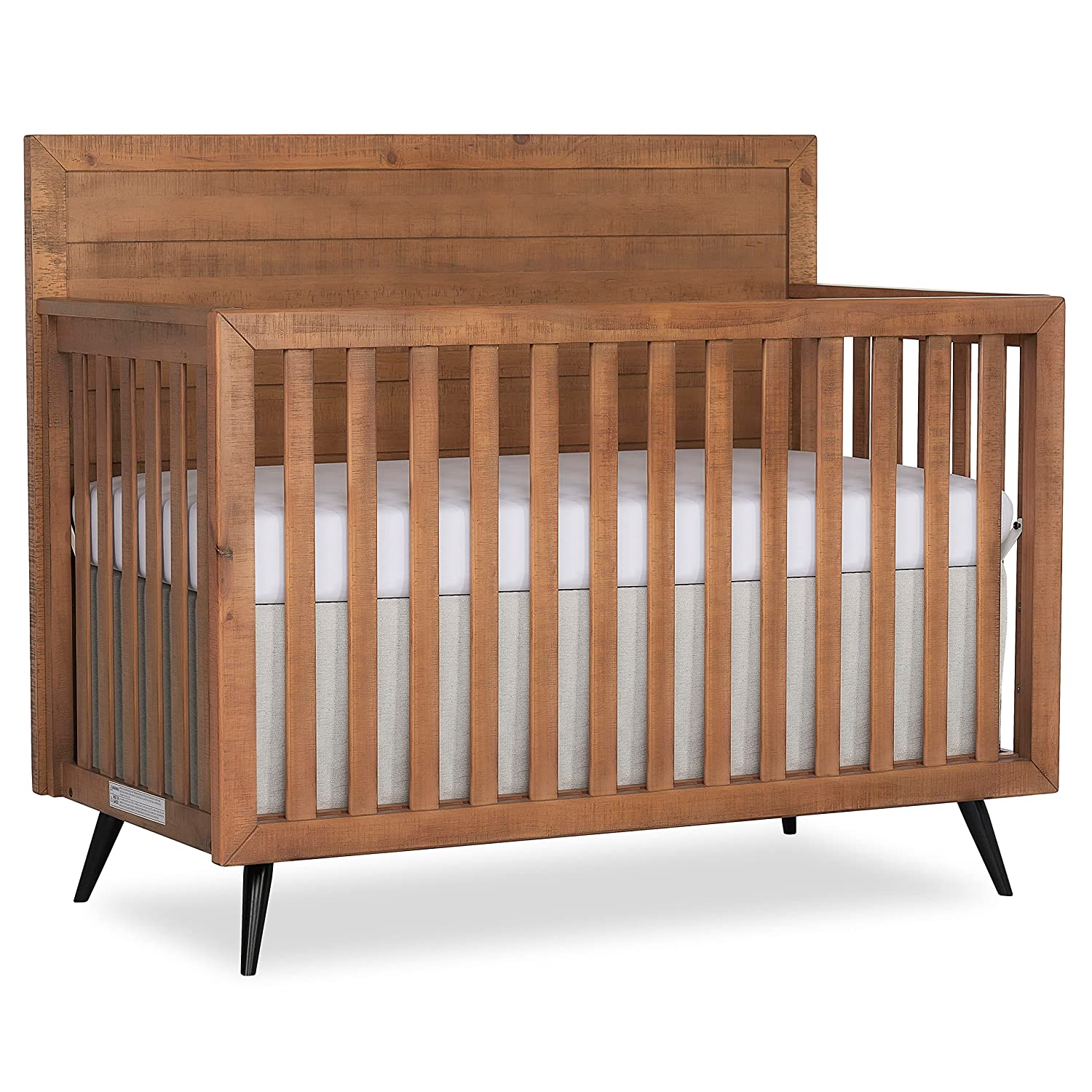 I also love this new take on a crib with mesh sides. This option will work as a bassinet and a crib. My baby girl would always sleep with her head against the bars of her crib and she would often hit her head. This would be such a safe option for babies that like to sleep with their head against the walls of the crib.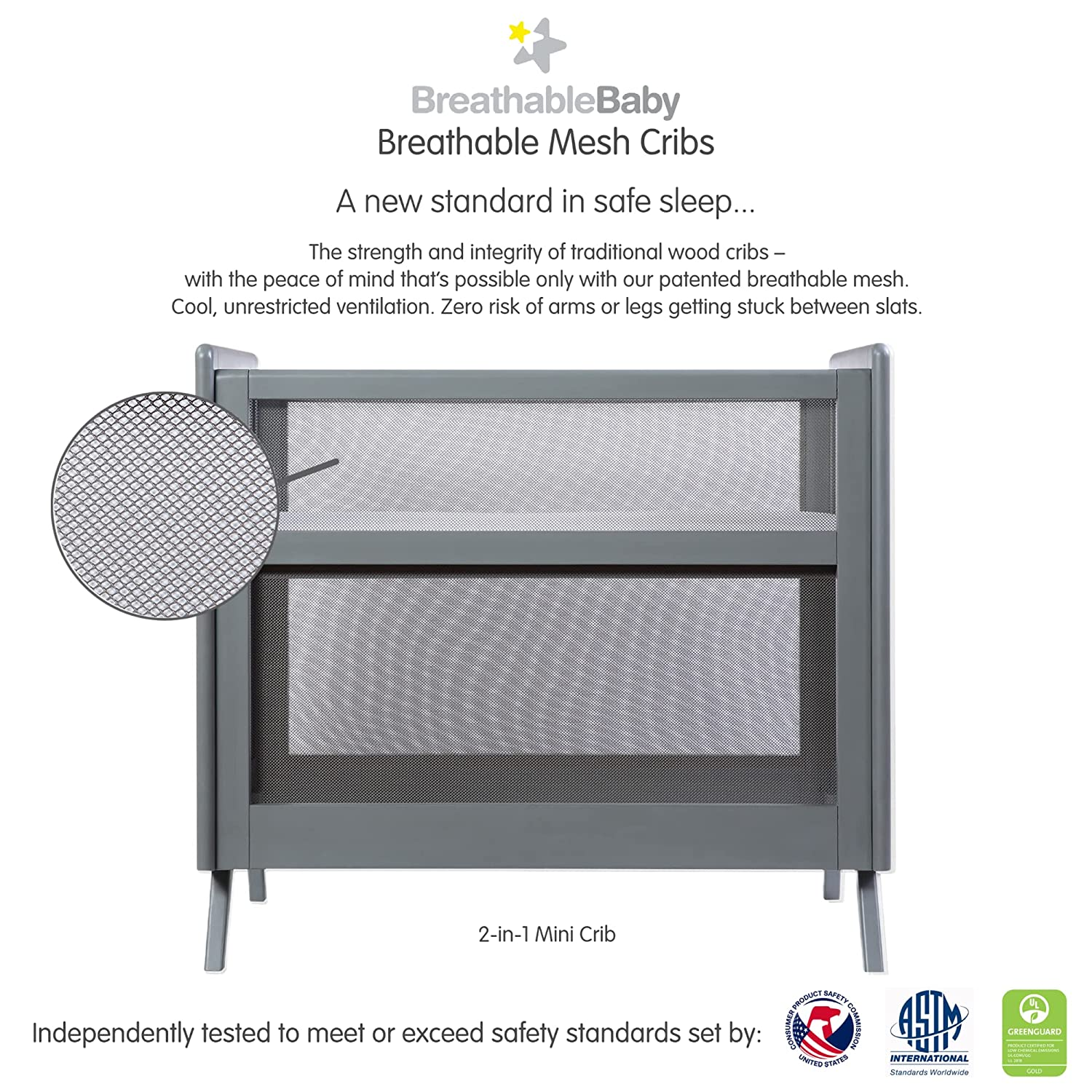 Crib Sheets & Waterproof Sheet Protector
This is the best hack for parenting: Buy at least 2 sheets and 2 waterproof mattress protectors. Then layer the mattress with a protector, a sheet, the second protector, and the final sheet. This way when your
The Newton Baby Crib Mattress and Toddler is a versatile and innovative product that provides a safe and comfortable sleeping surface for babies and toddlers. Made from a patented material called Wovenaire, the mattress is breathable, washable, and hypoallergenic, making it a great option for parents who want to create a clean and safe sleeping environment for their little ones.
One of the standout features of this mattress is its versatility. The mattress fits standard size cribs, and when it's time for your little one to transition to a toddler mattress, the mattress can be flipped over and used as a toddler mattress. This is a great feature for parents who want a long-lasting and cost-effective solution for their child's sleeping needs.
In terms of comfort, the Newton Baby Crib Mattress provides a firm and supportive sleeping surface for babies and toddlers. The Wovenaire material conforms to the shape of a child's body, providing a comfortable and safe sleeping experience. The mattress also helps regulate temperature, making it a great option for babies and toddlers who tend to get too hot or too cold during the night.
Another great feature of this mattress is its washability. Unlike traditional crib mattresses, the Newton Baby Crib Mattress and Toddler advancement can be easily washed in the shower or bathtub, making it easy to keep your child clean and free from allergens and bacteria.
One potential downside other parents see to this mattress is the price. At around $300, it is more expensive than many traditional crib mattresses. However, for parents who prioritize safety, comfort, and versatility, the Newton Baby Crib Mattress and Toddler crib is a worthwhile investment.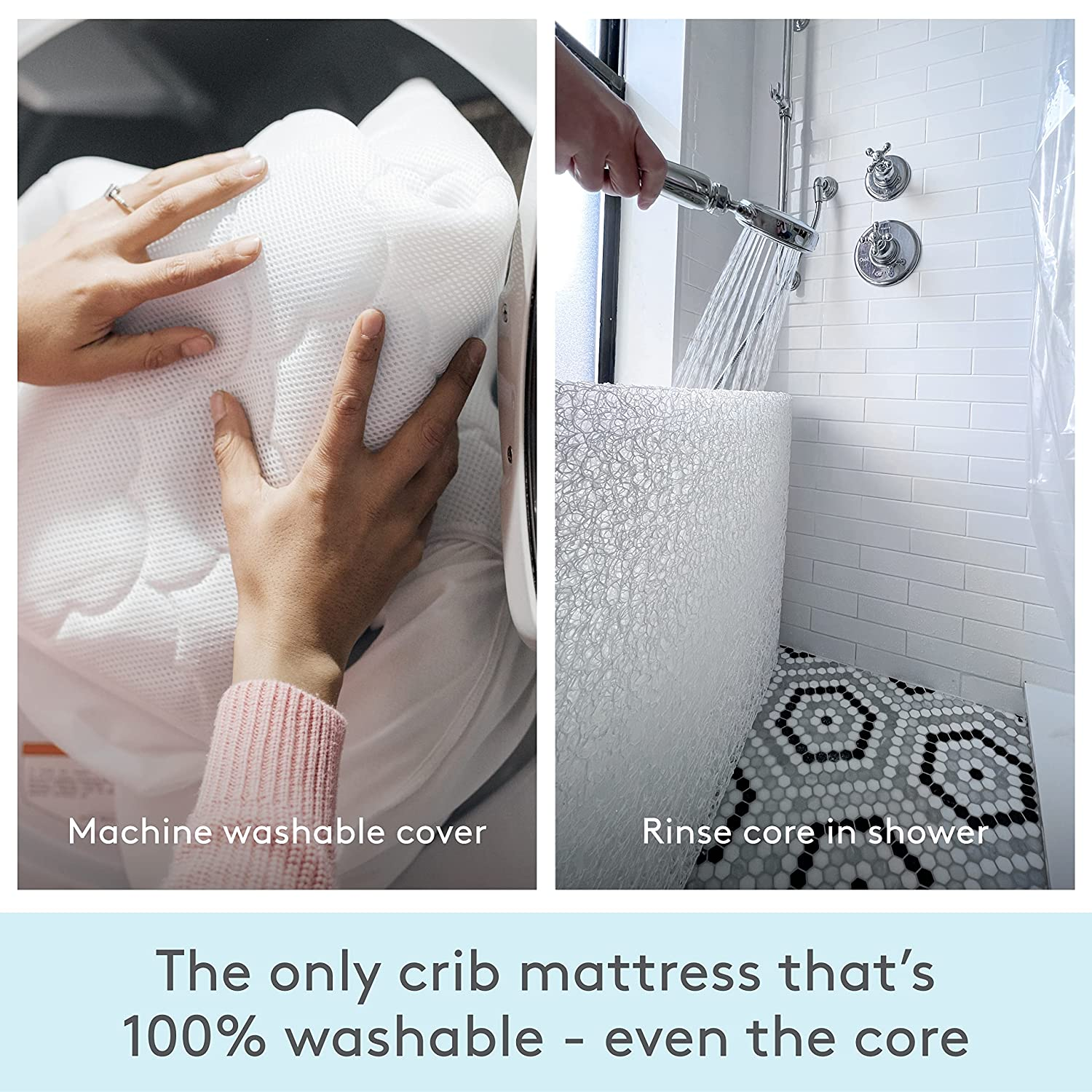 However if you moms are like me and had a budget for your first kid, you can get the same room with this traditional mattress. I know you mothers are scared of sudden infant death syndrome (sids), but my baby slept on this mattress and she is perfectly safe.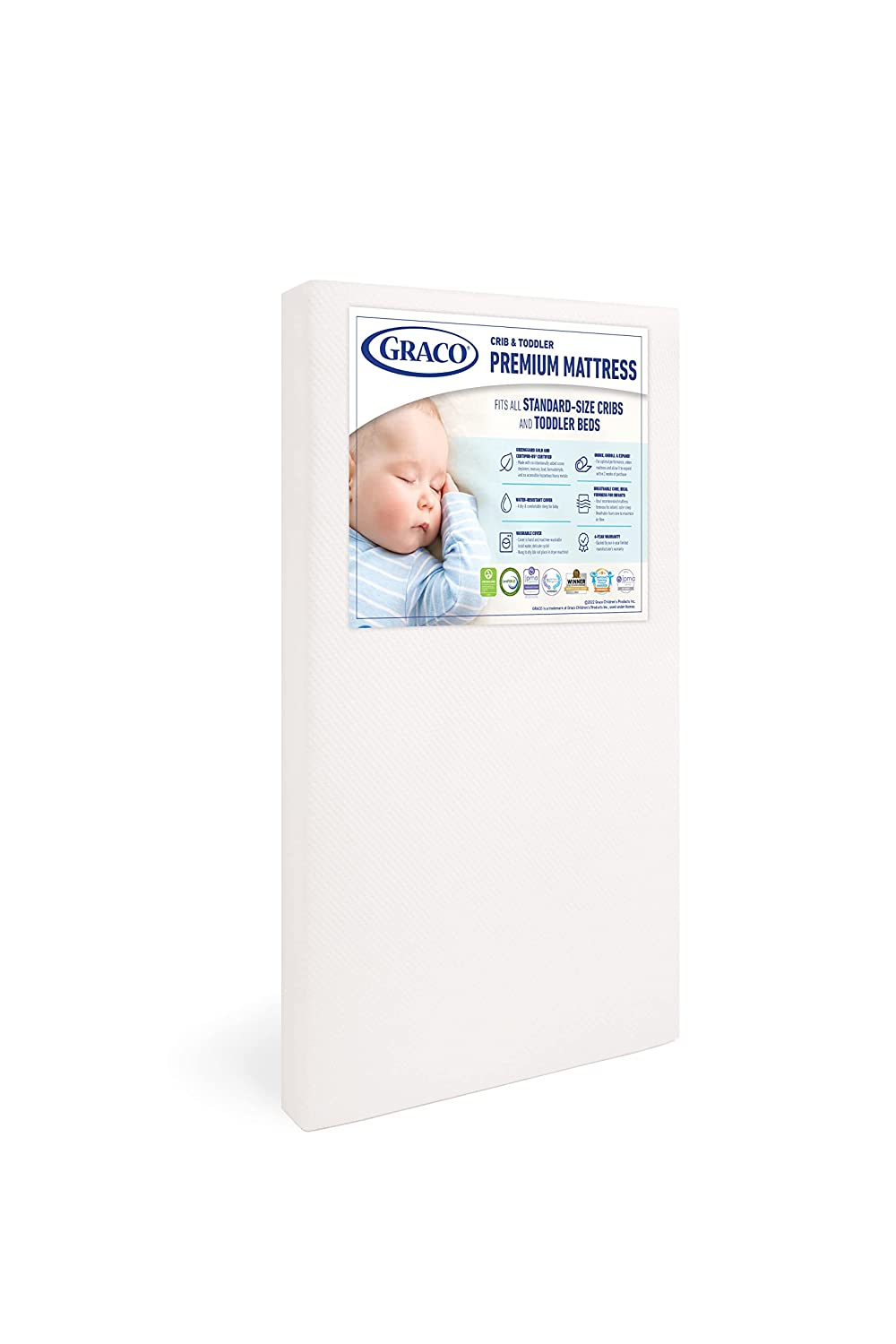 Changing & Storage Station
option 1: Changing Table, Pad, Cover
The Stokke Sleepi Changing Table is a beautifully designed and functional piece of baby furniture that is sure to make diaper changes a breeze for newborn too. Made from high-quality materials and with a focus on safety and comfort, the Stokke Sleepi Changing Table is a great addition to any nursery.
One of the standout features of this changing table is its adjustable height. With four adjustable heights, parents can easily find the perfect height for them to change their baby comfortably and safely. This is a great feature for parents who suffer from back pain or who are taller or shorter than average.
Another great feature of the Stokke Sleepi Changing Table is its storage options. With two shelves and a drawer, there is plenty of room to store diapers, wipes, and other essentials. The shelves and drawer are also easy to access, making it easy to grab what you need during diaper changes.
The changing pad that comes with the Stokke Sleepi Changing Table is also a high-quality product. Made from soft and comfortable materials, the pad is easy to clean and fits securely onto the changing table.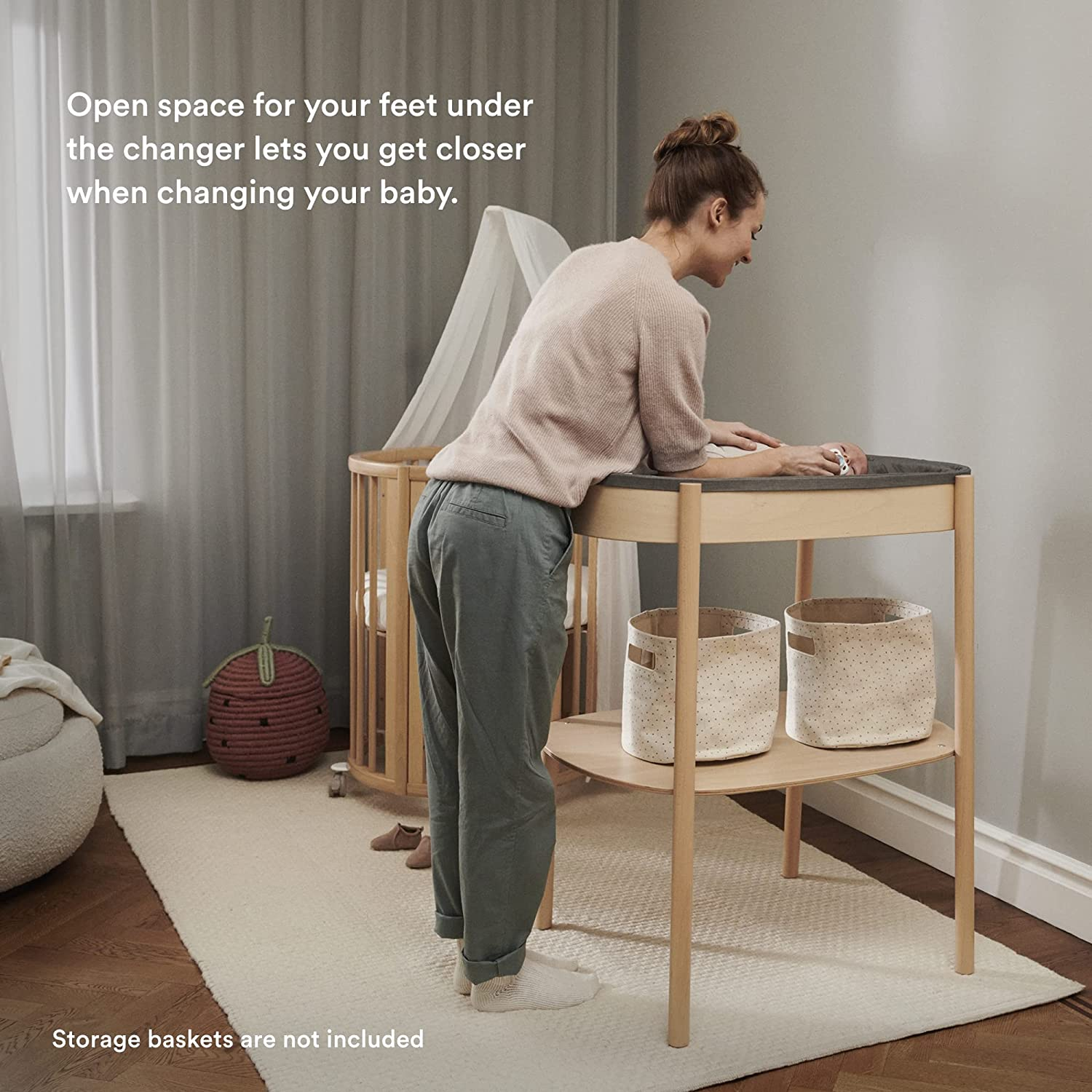 You also can find changing tables on Facebook marketplace, which Is where I got mine.
Option 2: Dresser
I would actually opt out of the changing table and just get a dresser and put one of the changing table pads on the dresser. You can get a dresser new like this one, or find a dresser on Facebook marketplace. What I did is I just used a dresser and I put this changing pad on top of the dresser. No issues with rolling off and the drawers are with the changing station are game changer. I would say a bigger dresser is better because changing tables run their course when your baby gets to about a year old and they start to grow. If you have a long dresser then you can keep your diaper changing station until your little one grows out of diapers.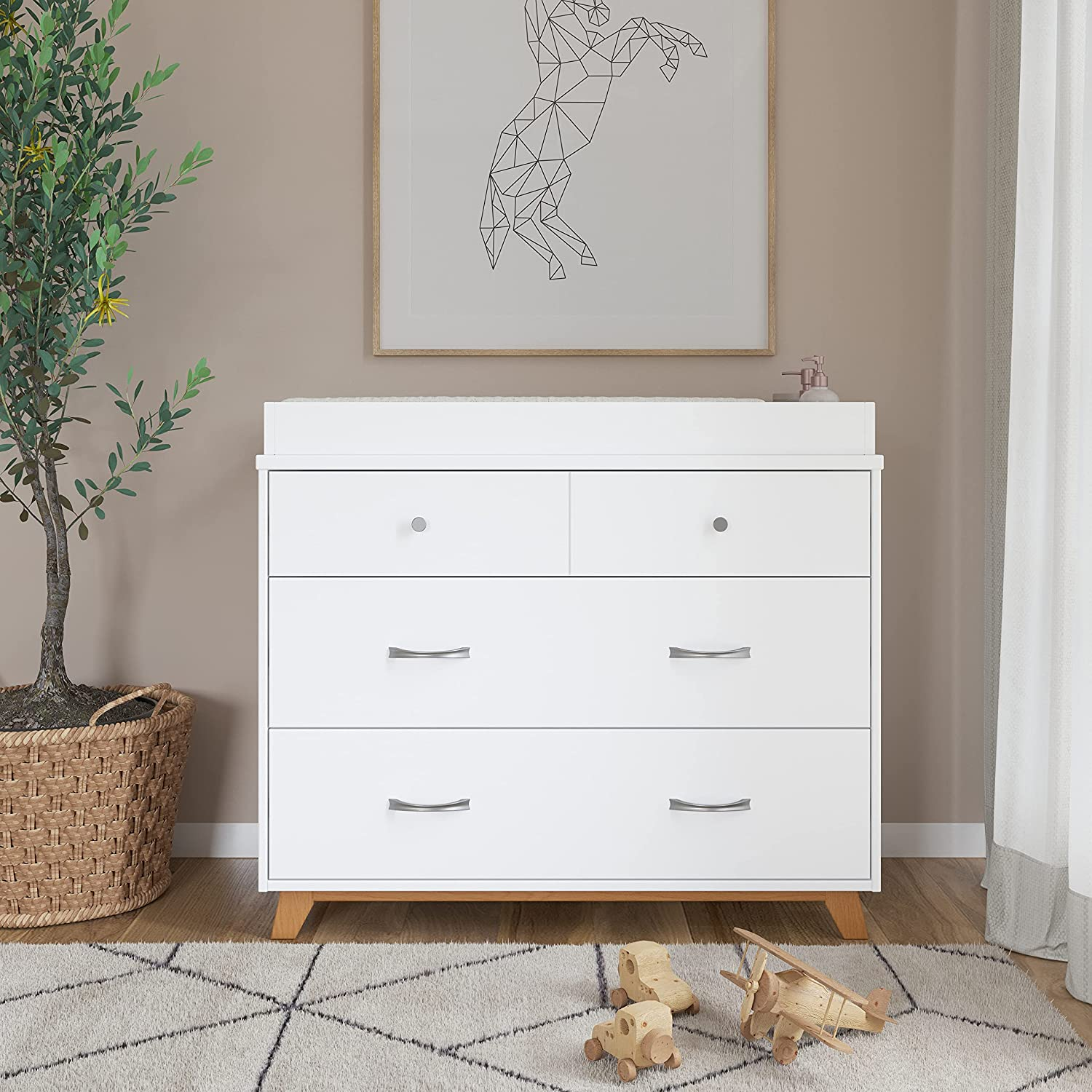 Don't forget changing pad covers for whatever pad you get. You will need more than one because accidents happen.
I did not buy a glider before my baby was born because I thought it would not be necessary. Then she was born and I was so uncomfortable while breastfeeding. I actually made an office chair a breastfeeding chair and that was just miserable. Breast feeding is a learned skill, give yourself the best tools to help you succeed. That means get yourself a comfortable chair. It does not have to be specifically for nursing or nursery, Just any chair that you won't mind sitting in for four hours, on end.
If I had more money when my baby was born I would have bought this glider. The Carter's by DaVinci Adrian Swivel Glider with Storage Ottoman is a fantastic choice for parents who want a comfortable and functional glider for their newborns' nursery. Made from high-quality materials and designed with both comfort and convenience in mind, this glider is a great investment for any new parent.
One of the standout features of this glider is its swivel design. With a 360-degree swivel base, parents can easily turn the glider to face any direction, making it easy to reach for items or interact with their baby. The glider also features a smooth and gentle rocking motion, providing a soothing experience for both parent and baby.
Another great feature of the Carter's by DaVinci Adrian Swivel Glider is its storage ottoman. The ottoman provides ample space to store blankets, books, or other items, and it is also designed to match the glider perfectly. The ottoman also features a smooth gliding motion, making it easy to rock back and forth while resting your feet.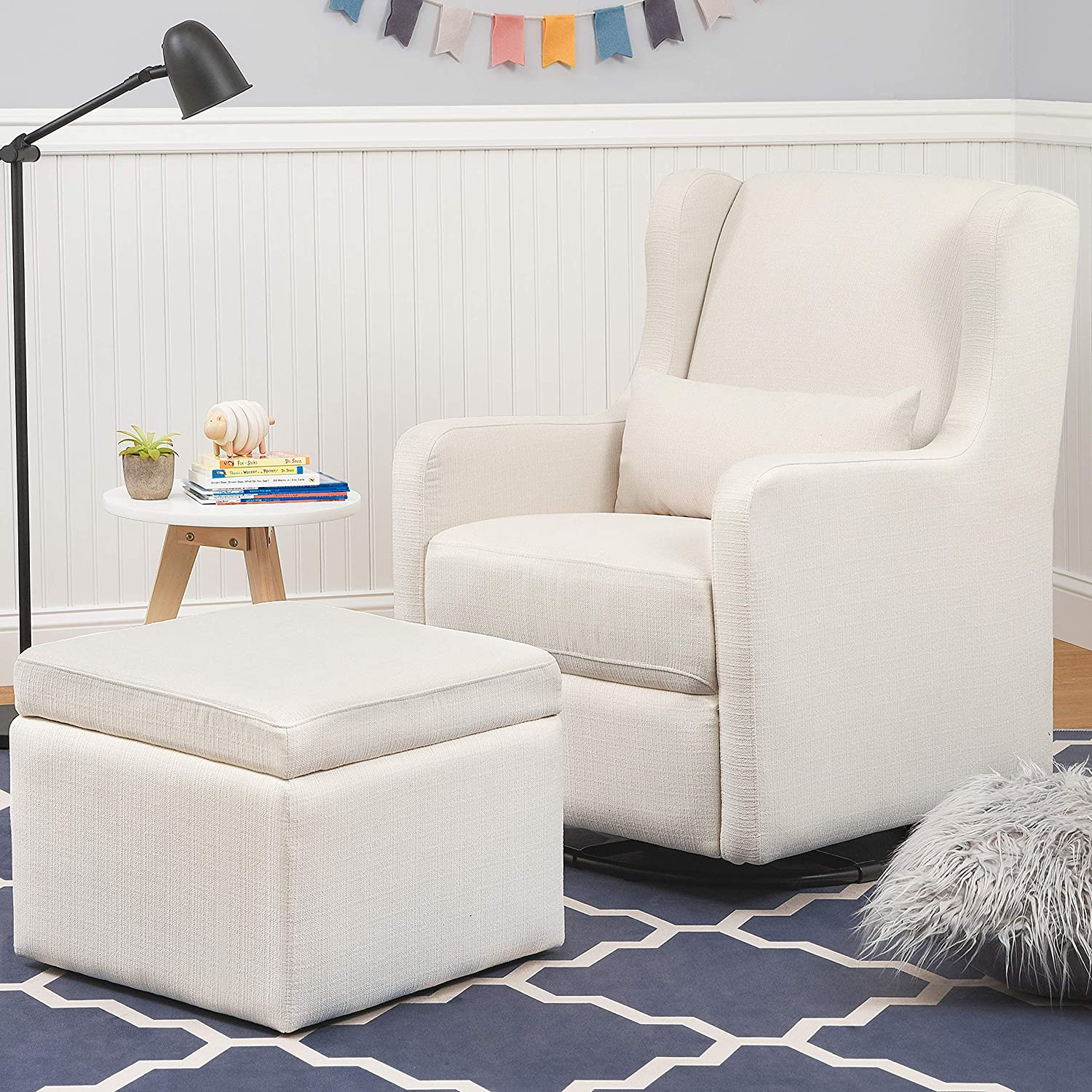 However, I had to find a Budget Glider. This is the glider everyone gets because it is affordable. I actually have found no issues with this Glider. It is made up of sturdy material and it does not squeak. The only thing I do not like is the cushion is not very comfortable but you can add a pillow or you can buy a different cushion for the bottom.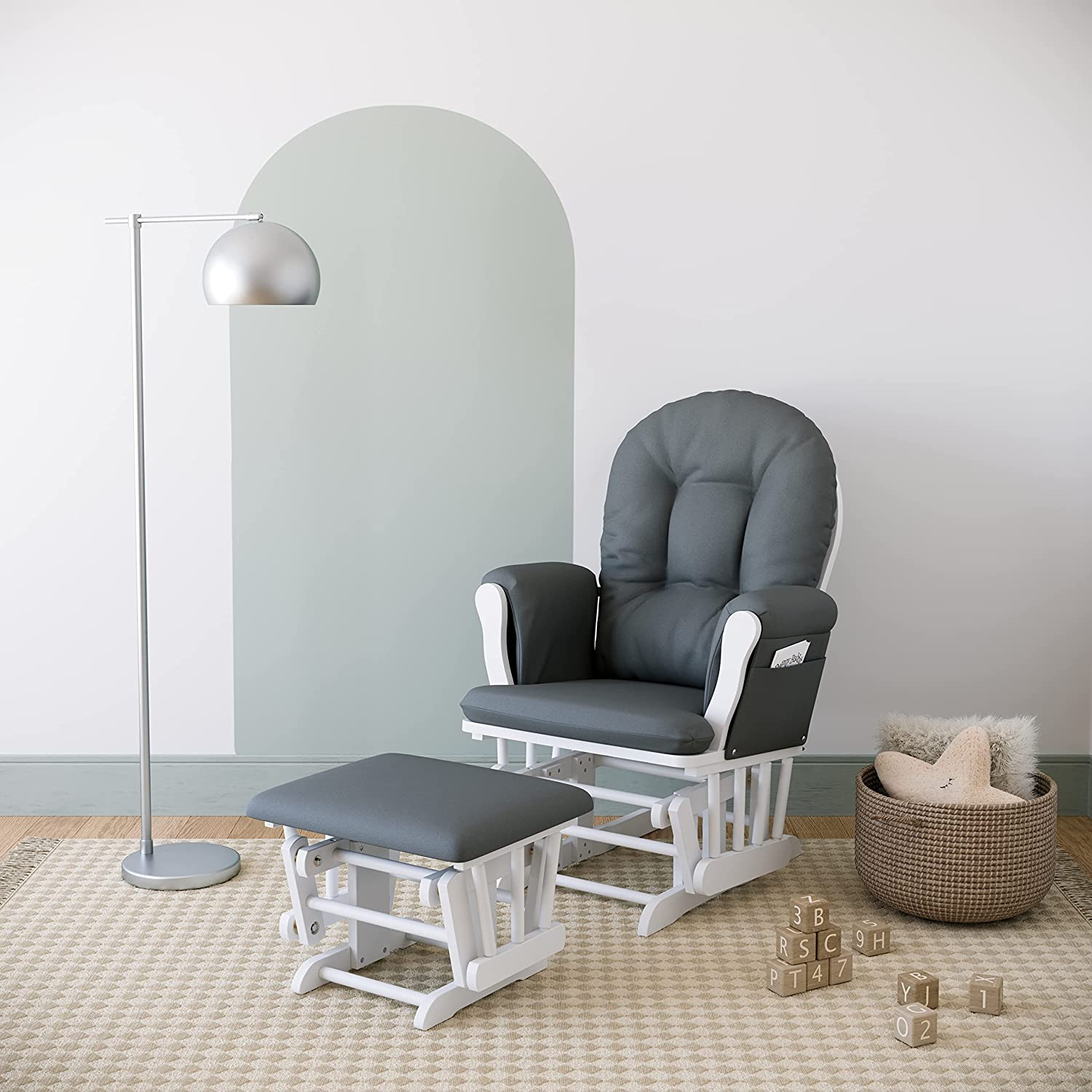 Swaddles (sleep sacks) & Blankets
Kyte Baby sleep sacks are a must-have for parents who want to ensure their baby is sleeping safely and comfortably through the night. These sleep sacks are made from soft, breathable bamboo material that keeps babies warm and cozy without overheating. The high-quality material is also gentle on sensitive skin, making it ideal for mothers and babies with eczema or other skin conditions.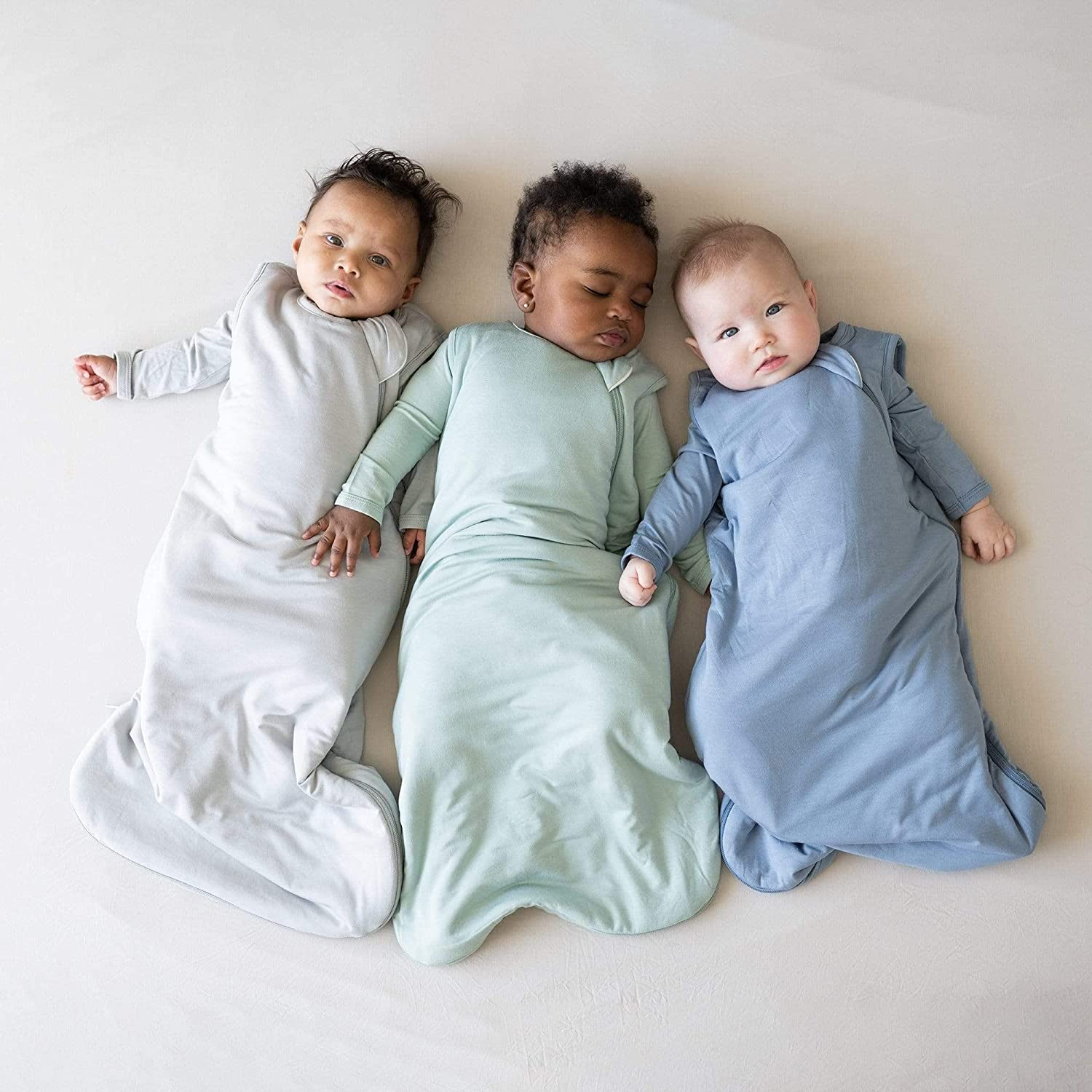 One of the standout features of Kyte Baby sleep sacks is their design. The two-way zipper makes it easy to change diapers in the middle of the night without having to take the entire sleep sack off, while the sleeveless design allows for optimal airflow and range of motion. The sleep sacks come in a range of sizes to accommodate babies from newborns to toddlers, and the different tog ratings make them suitable for year-round use.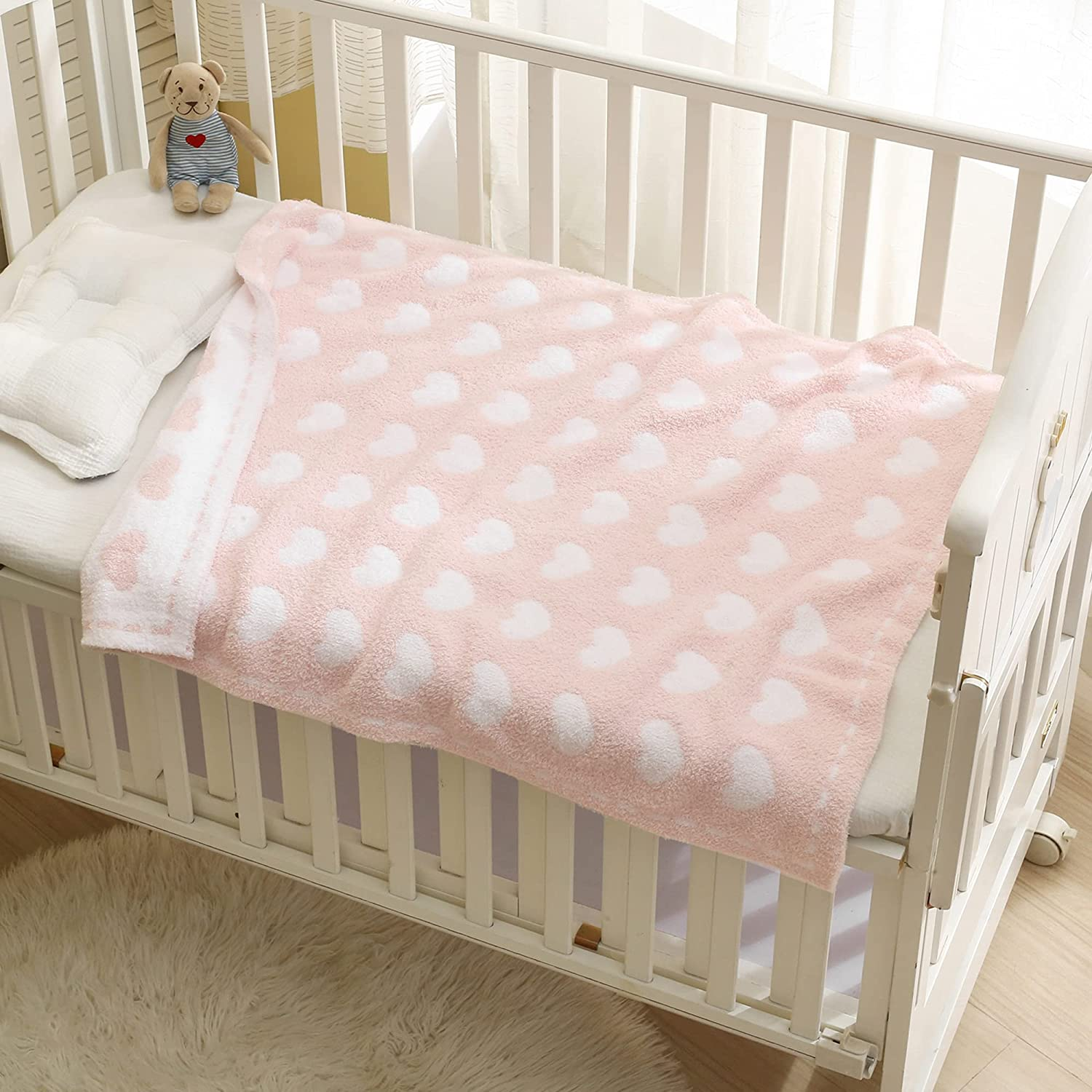 Feeding & Nursing
Option 1: If you plan to Mostly Breastfeed and supplement with pumping
I exclusively breastfed my daughter for over a year and the first few months. I also would pump occasionally. This is everything I used to be successful:
I thought this was optional as well. IT IS NOT! Get yourself a nursing pillow or at least a bunch of pillows from your room. Before I got my nursing pillow I was using a large squishmallow that someone gifted us at my baby shower. It actually works really well while I waited for my nursing pillow to come.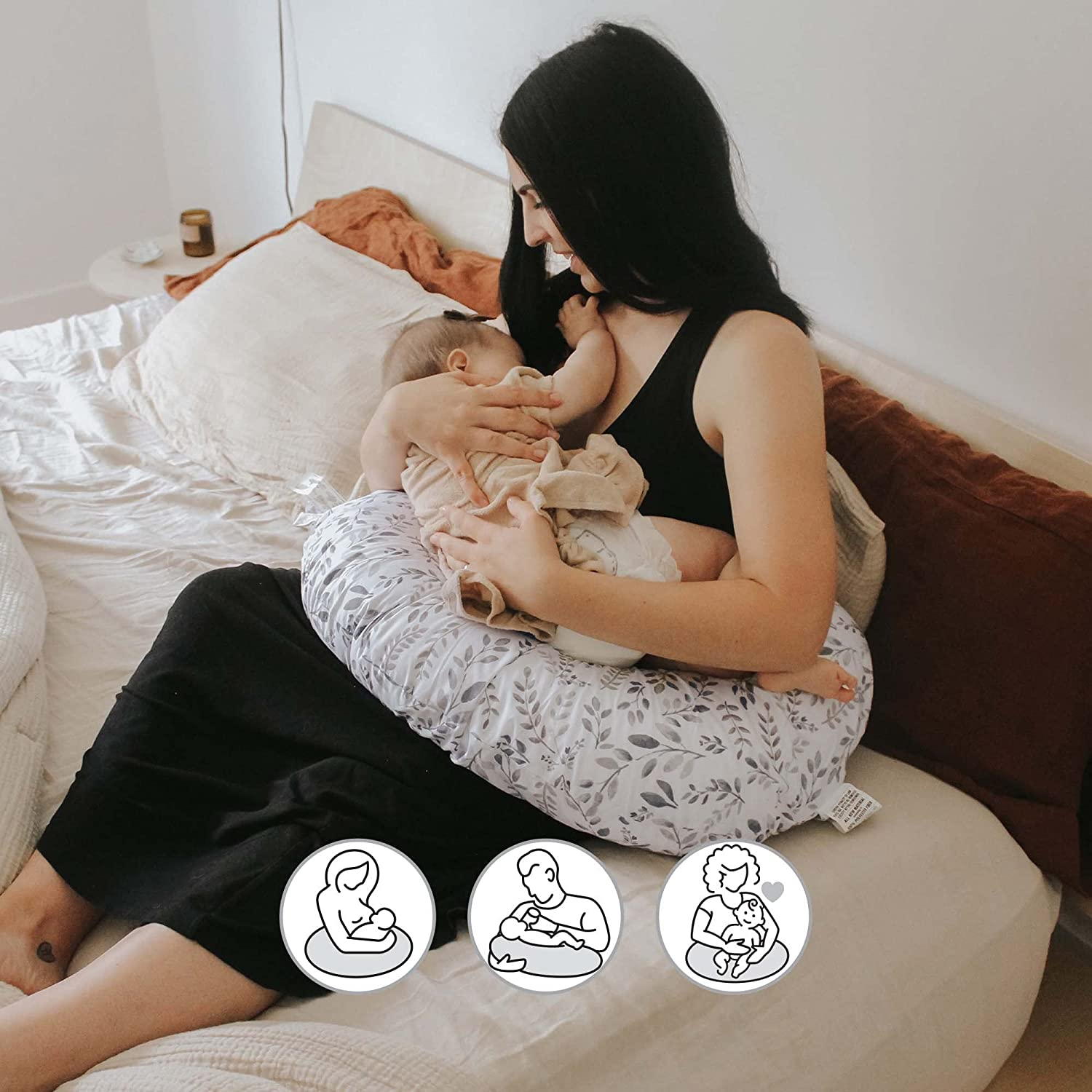 Milk Collection Cup and Nursing pads
When I breastfeed I leak from the opposite side that my baby is drinking from. This leads to a lot of wet bras and shirts. I could not figure out how to eliminate the leaking and wasting of my own milk supply.
For in between feeds when I would leak a little, I used nursing pads. I prefer the reusable pads but I found that they have to be really thoroughly cleaned and replaced after a month or so because the milk collects in them and even when you wash them the smell stays. You will need to have a bunch of these so you can have extras while your deep clean a set. Towards the 4 month mark I threw mine away and I got some disposable pads which I used until the 6 month mark when I stopped leaking milk between feeds.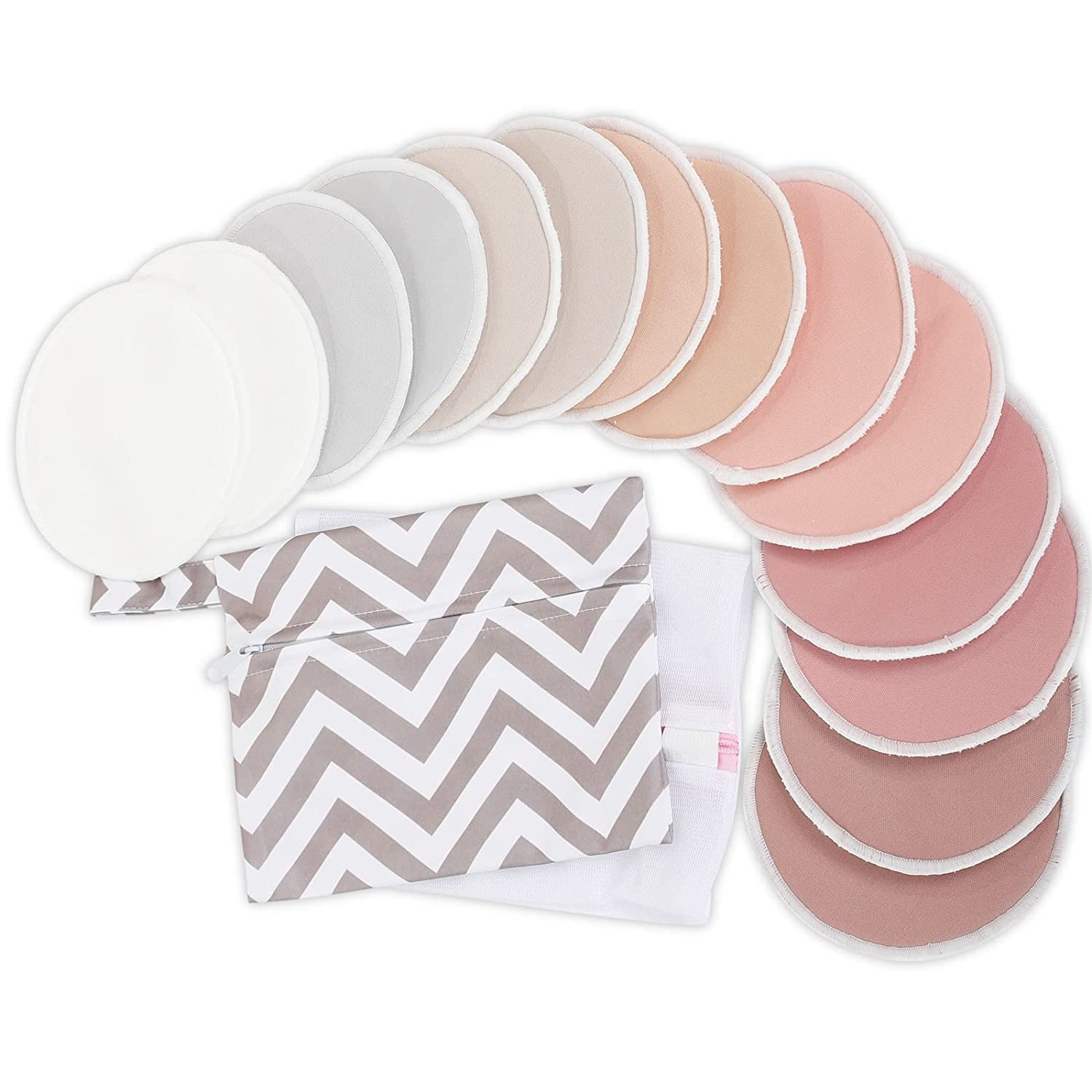 The Haakaa Ladybug Milk Collection Cups are a great option for breastfeeding moms who are looking for a convenient and efficient way to collect breastmilk. These cups are designed to fit discreetly inside a bra, making them easy to use while on the go or at work.
One of the standout features of these milk collection cups is their unique design. The ladybug shape is not only cute and fun, but it also allows the cups to fit comfortably and securely inside a bra. The cups have a suction base that helps them stay in place, and they come with a lid to keep the collected milk clean and hygienic.
Another great feature of the Haakaa Ladybug Milk Collection Cups is their capacity. Each cup can hold up to 4 ounces of breastmilk, which is a significant amount considering their compact size. This makes them a great option for new moms who want to collect milk without having to use a bulky breast pump.
In terms of ease of use, these milk collection cups are a breeze. Simply place them inside a bra and let them do their job. The suction base helps to keep them in place while the mom goes about her day, and the cups can be easily removed when it's time to feed the baby or transfer the milk to a storage container.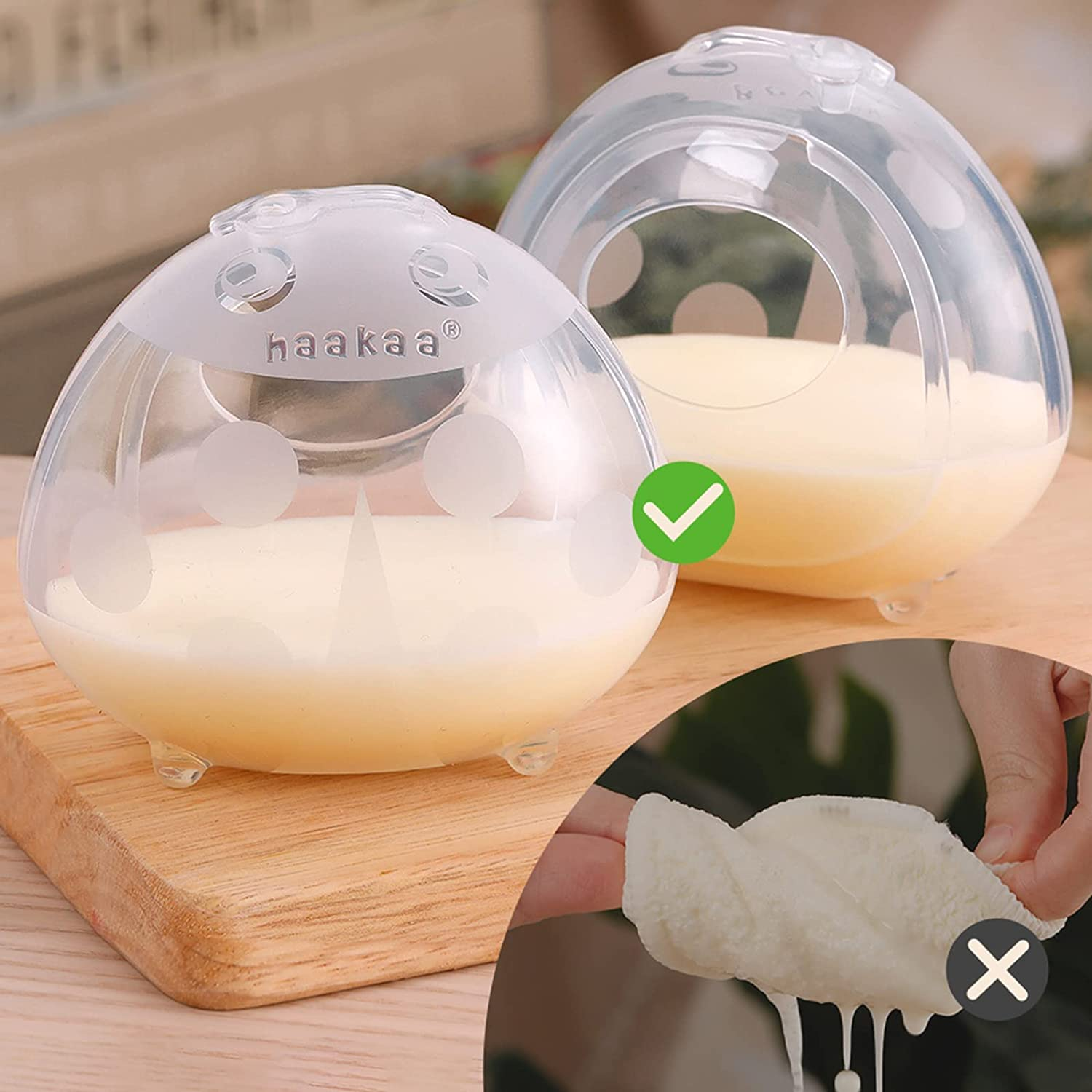 I wrote a whole post on this here, but in short skip the bulk traditional breast pump and invest in a wearable breast pump. If you can afford the trendy Willow wearable breast pump then get that, it really is the best one. However it is very expensive and luxurious. I have found that cheaper pumps get the same job done at a fraction of the price. For example this new Momcozy wearable pump is just a great.
If you plan to mostly breastfeed then you can get away with a few reusable milk storage bags. This is a great way to save money and make a decision that is good for the environment. I think this is a simple option to live a more sustainable lifestyle without going crazy.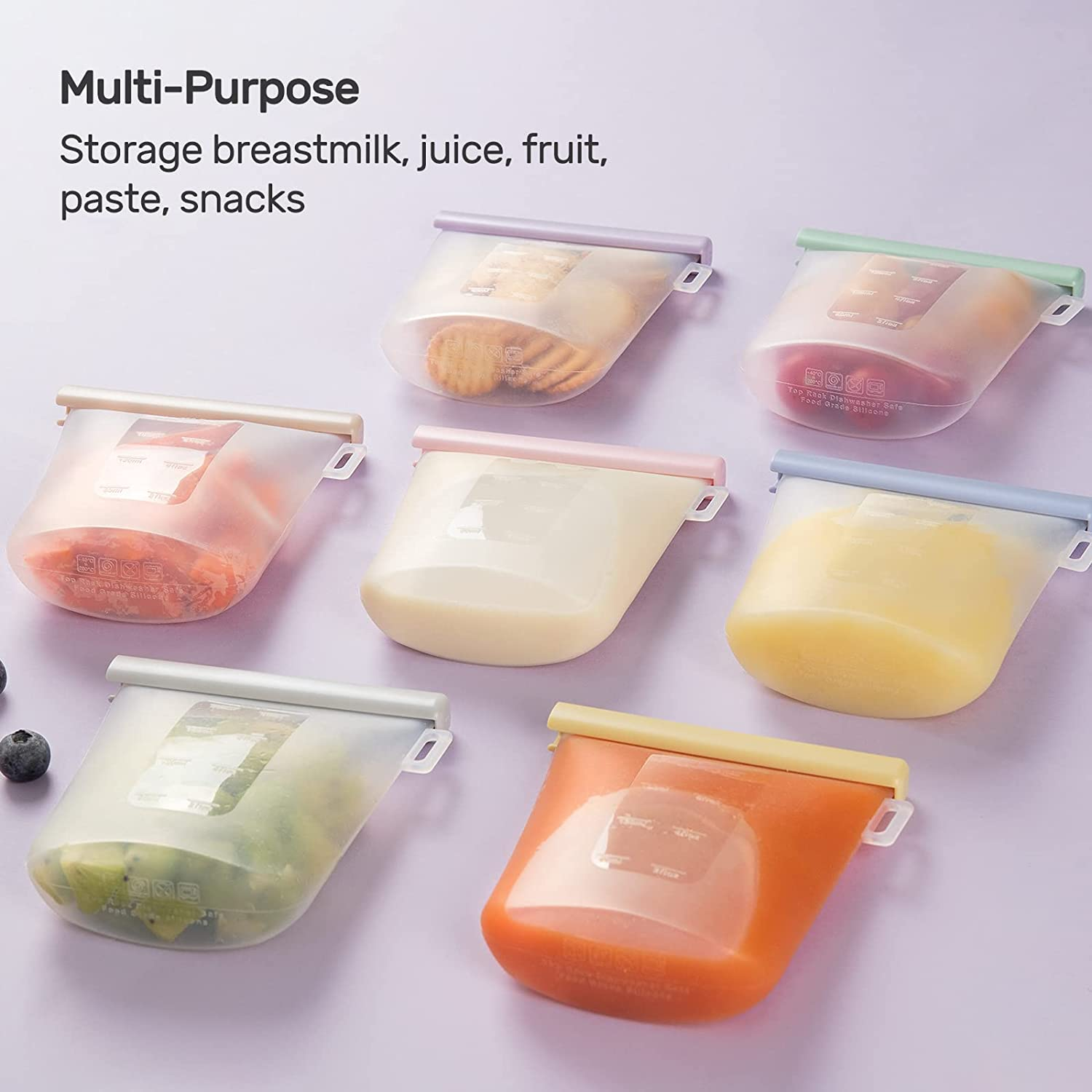 Bottles & Bottle Cleaning Supplies
Dr. Brown, children's bottles are a popular choice among parents for a variety of reasons. These bottles are designed to reduce colic, gas, and reflux in babies, which can make feeding time less stressful for both parents and babies.
One of the standout features of Dr. Brown's bottles is their vent system. This system allows air to flow through the bottle and out of the vent, which helps to prevent air from being swallowed by the baby during feeding. This can reduce the likelihood of colic and other digestive issues.
In terms of ease of use, Dr. Brown's bottles are a breeze. They come in a variety of sizes and shapes to accommodate different feeding needs, and they can be used with a variety of different nipples. They are also easy to clean, with most parts being dishwasher safe.
As a new baby my daughter never experienced nipple confusion with these bottles. If you are having trouble with nursing and bottle feeding reach out to a lactation consultant right away. They are super helpful and instructive. They often can help you over phone calls. The fourth trimester is difficult but you have people that can help you.
The PandaEar Set of 3 Cute Silicone Baby Bibs is an excellent choice for parents looking for a durable, easy-to-clean bib option for their babies and toddlers. These bibs are made of high-quality, food-grade silicone that is waterproof, soft, and gentle on baby's skin. The bibs are designed with a large catch-all pocket to catch food and spills, helping to reduce messes and make mealtimes easier for parents. They are also adjustable to fit babies and toddlers aged 10-72 months, making them a versatile choice for parents looking for a bib that can grow with their child. The fun brown/blue/green colors and cute designs make them a stylish addition to any mealtime routine.
Option 2: Pumping only
Everything listed above except instead of reusable milk storage bags get the following
Option 3: Formula only
You won't need any of the breastfeeding supplies above but I would still get a nursing pillow to make feeding easier. You also will of course need formula!
Diapering, Bathing, & Baby Care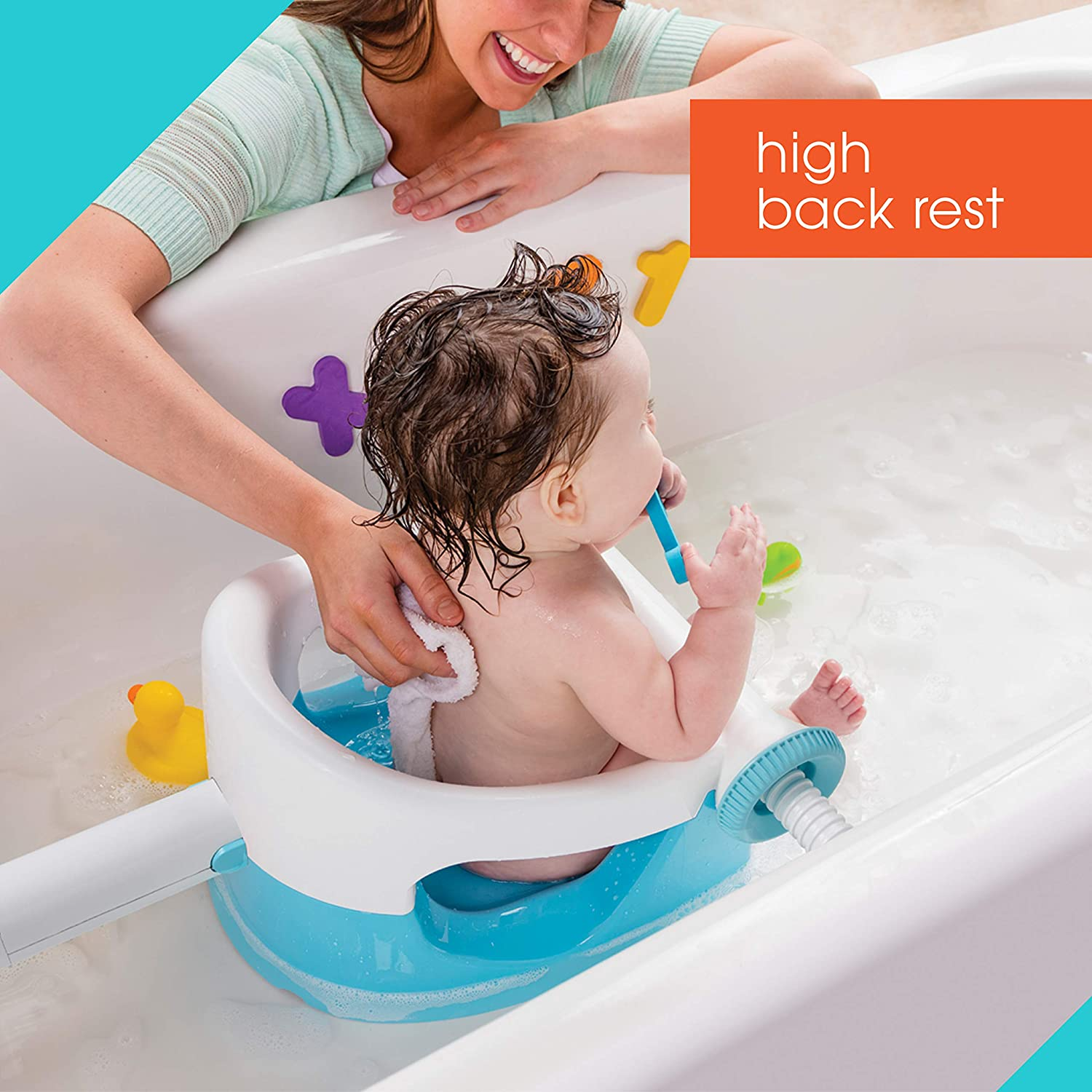 Activities, Toys, Books
Clothing
I am not going to link clothes because they are super easy to buy. Just remember that the size tells you when the baby will grow out of the item. Foe example if it says 3M that means your baby can wear it before 3 Months before baby grows out of it. Your baby will grow out of 0-6M clothes very fast. I found that once I got to 6-9M and 9-12 M my baby stayed in those clothes much longer.
Conclusion:
I hope this article was helpful to you as you enter the final weeks of your pregnancy and you and your partner are getting into the nesting phase. Being pregnant is very difficult but do not forget to cherish the weeks with your partner before your life changes forever. As your due date approaches you and your partner will soon go to the hospital and your will meet your baby. Your body will be tired and you will get no sleep and you will feel like you age a million years in a few weeks. Parenting is hard but newborns are angels and the friend you just met will change your life for the better. There is nothing like a mothers bond with her children.
If it will be helpful I can write a different article about being in the hospital or what the birth experience was like for me. My expereince with the newborn stage was unique to other moms because my baby never slept. However all new mothers can agree that there is nothing better than the newborn scrunch and cuddles. Giving birth is an experience to prepare for so you can enjoy it as much as possible.
Remember that the fourth trimester is a thing. You will need to take the early days after birth to focus on yourself and your baby. Avoid small talk and phone calls with visitors, and focus on self care. Only invite close friends and family to visit in the beginning and avoid long stretches of visitors. Enjoy your private time with the perfect gift you just brought into this world.