Best Iceland Itinerary: 7 Day Epic Iceland Road Trip
Iceland, a land of fire and ice, is a destination like no other. With its dramatic landscapes, stunning waterfalls, geothermal wonders, and vibrant culture, this Nordic island nation beckons travelers from around the globe. If you're seeking a unique and awe-inspiring experience, here are compelling reasons why Iceland should be at the top of your travel bucket list. Later in this post I will share a 1 week Itinerary for Iceland. This is a detailed day by day Iceland itinerary. Get ready to visit Iceland!
Majestic Landscapes:
Prepare to be mesmerized when you visit Iceland and it's breathtaking landscapes. From cascading waterfalls like Gullfoss and Seljalandsfoss to colossal glaciers like Vatnajökull and Sólheimajökull, nature reveals its grandeur at every turn. The otherworldly landscapes of Landmannalaugar, the black sand beaches of Vik, and the serene beauty of the Westfjords will leave you in awe of Iceland's diverse and surreal terrain.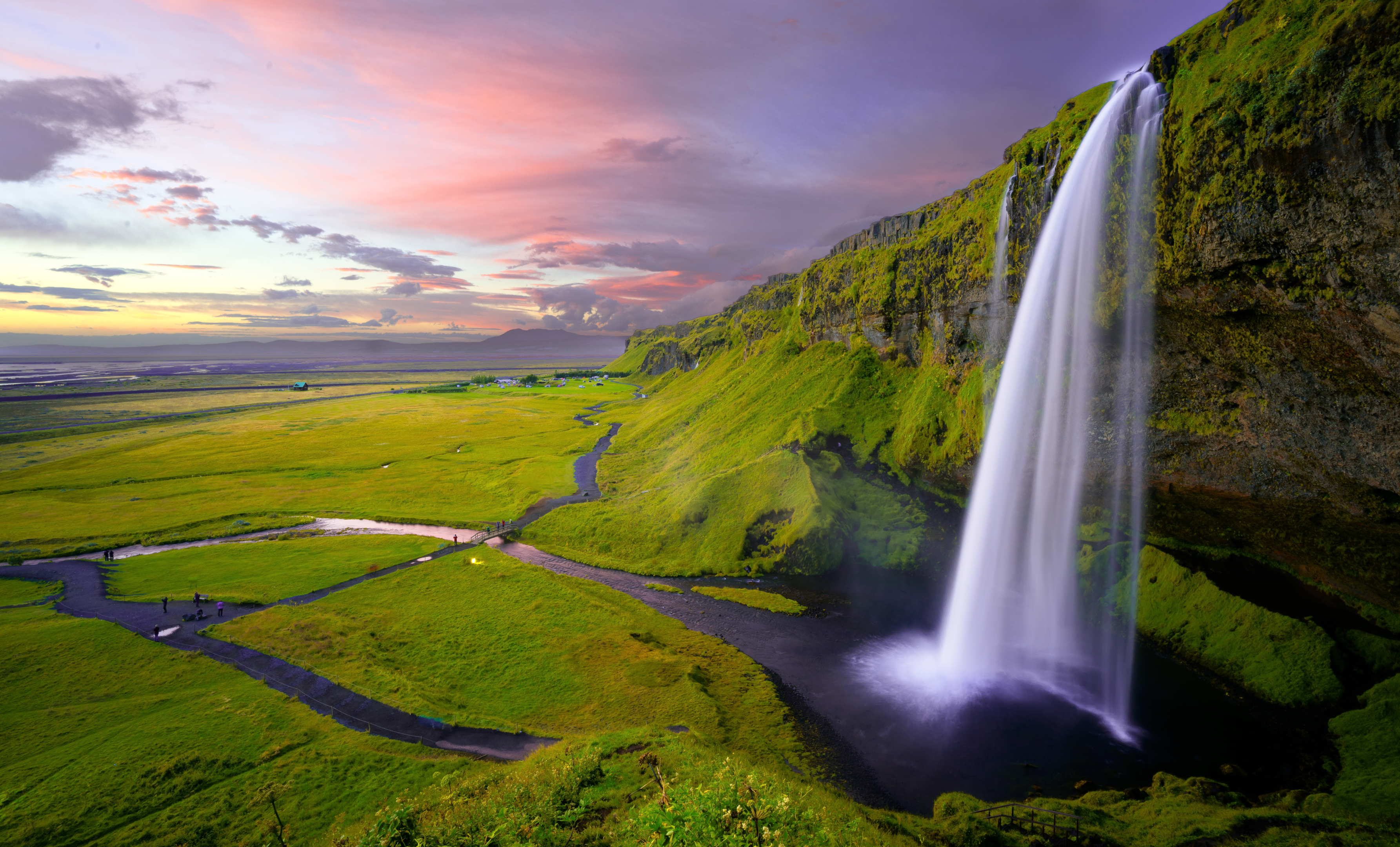 The Northern Lights:
Most people visit Iceland because it is one of the best places on Earth to witness the enchanting Northern Lights dance across the night sky. From September to April, the captivating green, blue, and pink hues of this natural light show grace the heavens. Chase the Aurora Borealis in remote locations away from light pollution, and be prepared to be transfixed by this celestial spectacle.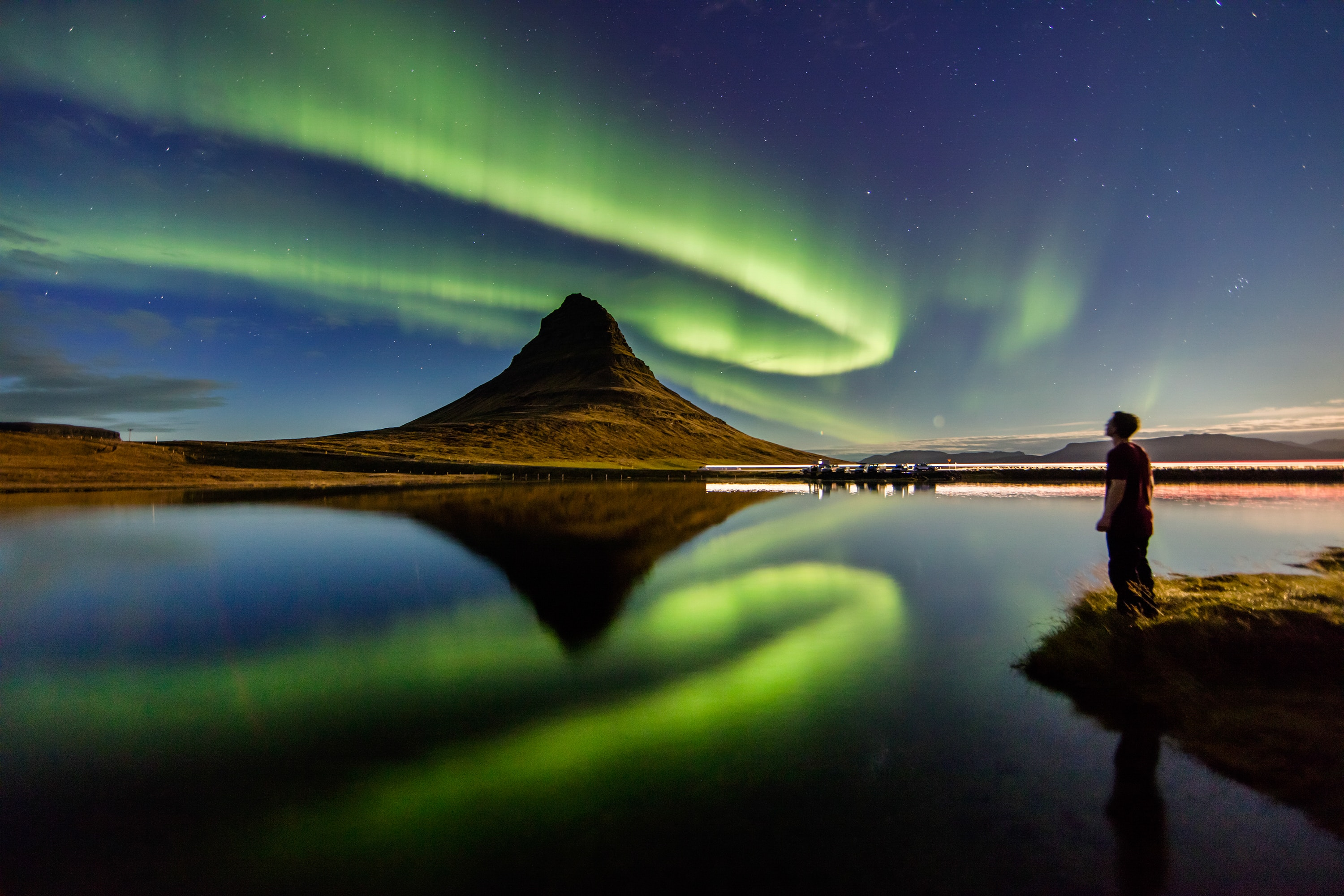 Geothermal Wonders:
Iceland's geothermal activity provides a unique opportunity to immerse yourself in nature's healing hot springs and geothermal pools. Experience the rejuvenating powers of the Blue Lagoon, a world-renowned geothermal spa, or seek out hidden gems like the Secret Lagoon or Hrunalaug Hot Spring for a more intimate and off-the-beaten-path experience. The geothermal wonders in Iceland offer relaxation, serenity, and a deep connection with the Earth's natural forces. This is one of the top things to do when visiting Iceland. Make sure you add this somewhere to your Iceland Itinerary.
Adventure Abounds:
For adrenaline junkies and outdoor enthusiasts, Iceland is a playground of thrilling adventures. Embark on a glacier hike, ice climb, or snowmobile across vast ice caps. Take a thrilling super jeep tour to explore remote and rugged terrains. Dive into the crystal-clear waters of Silfra, where you can snorkel between the tectonic plates. Or go whale watching in the rich waters surrounding Iceland, spotting magnificent creatures while whale watching like humpback whales and orcas. The possibilities for adventure are endless.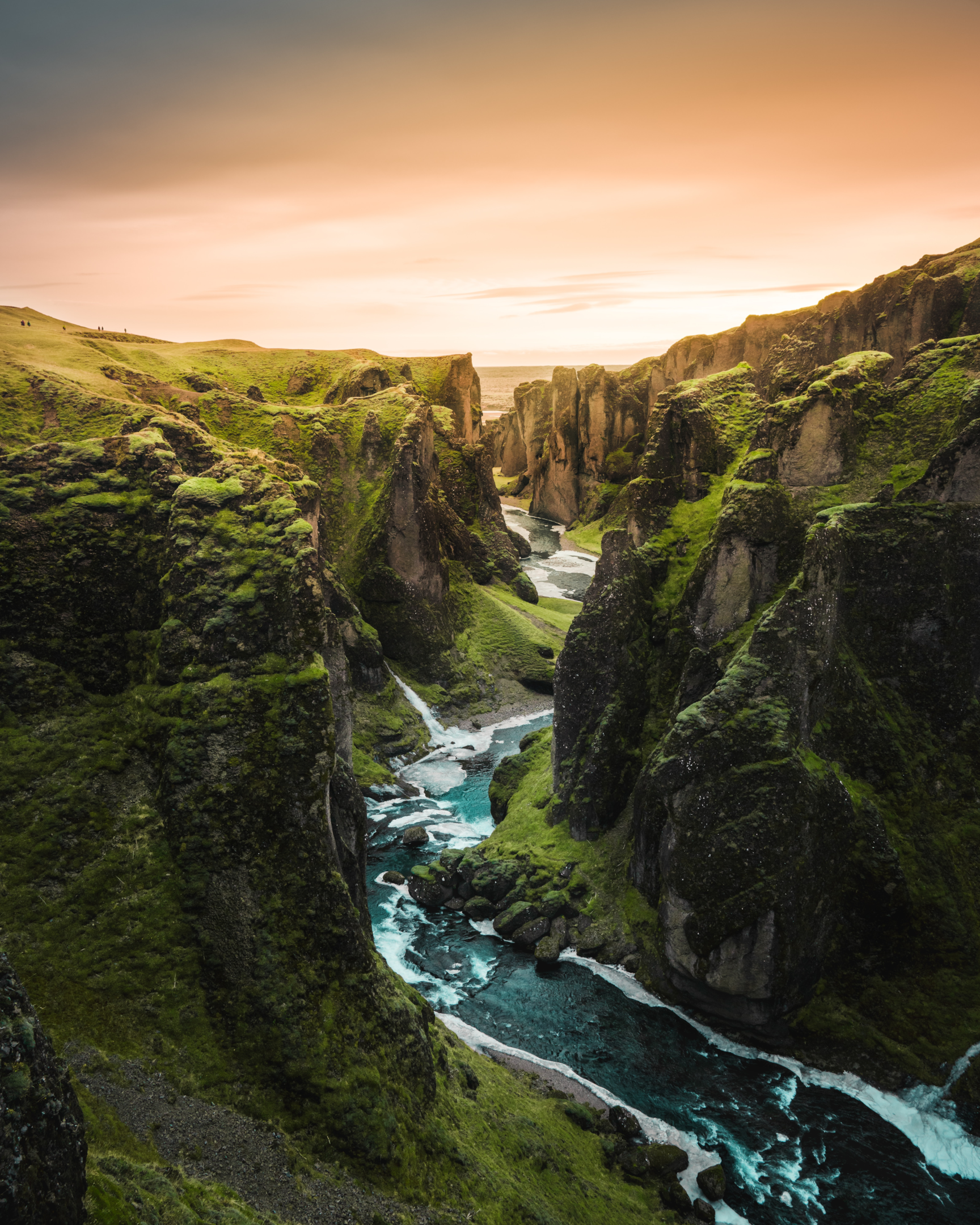 Rich Culture and Heritage:
Beyond its natural wonders, Iceland boasts a rich cultural heritage. Make sure you do not skip out on learning about Icelands history when visiting Iceland. Explore the charming capital city of Reykjavik, renowned for its vibrant arts scene, quirky architecture, and bustling cafés. Dive into Icelandic folklore and sagas at the National Museum of Iceland and immerse yourself in the country's Viking history. Discover the unique Icelandic traditions, folklore, and music, and engage with the warm and friendly locals who are proud of their heritage.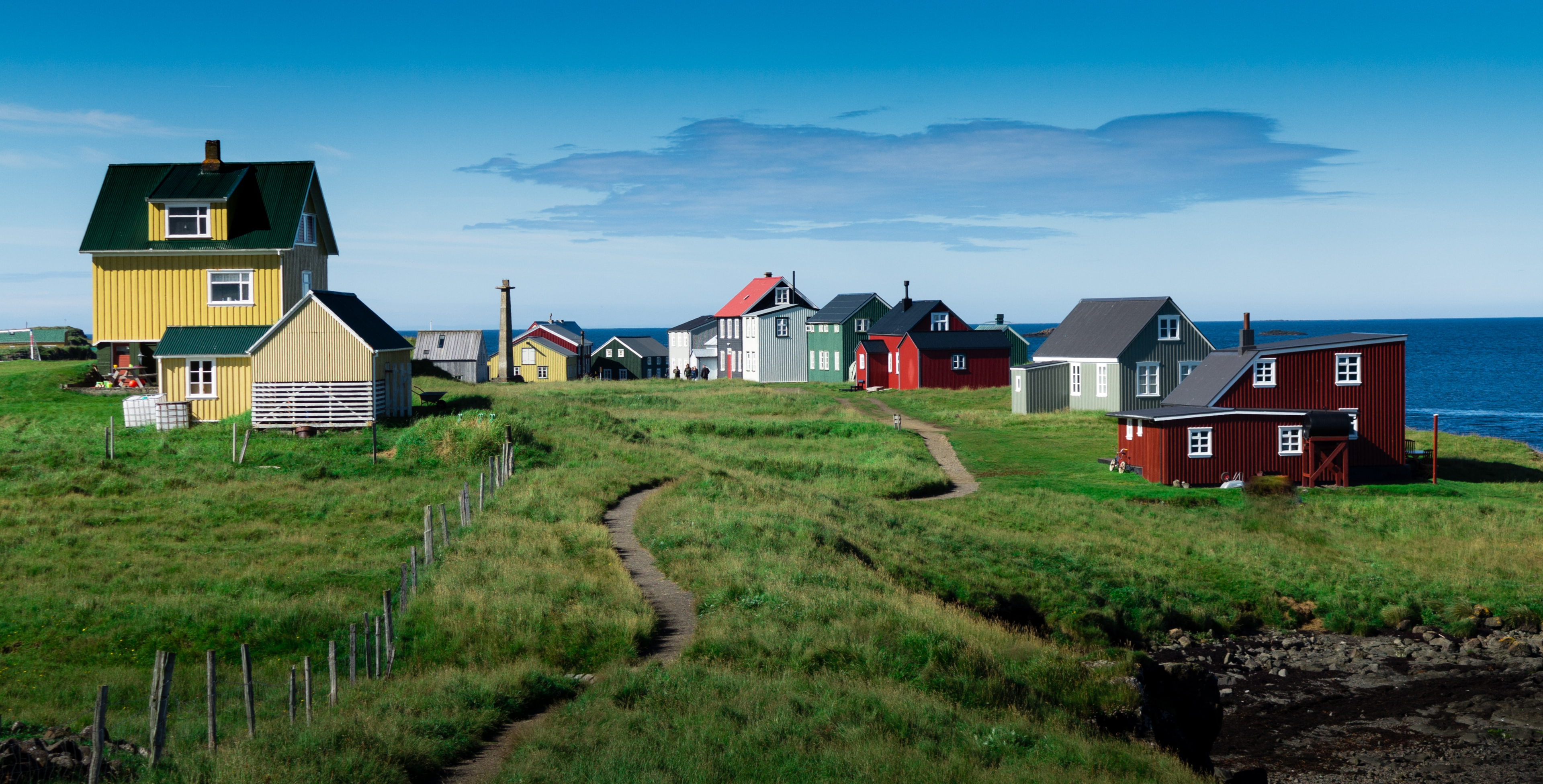 Here is our recommendation for a 7 day Iceland vacation itinerary:
Day 1: Arrival in Reykjavik
Arrive at Keflavik International Airport and transfer to your accommodation in Reykjavik, the capital city of Iceland.
Explore the vibrant city center and visit popular attractions such as Hallgrimskirkja, the iconic church with stunning views from its tower.
Take a leisurely walk along the waterfront promenade and enjoy the lively atmosphere of the city. Make sure you do not forget to take everything in when visiting Iceland and give yourself time to digest all the beauty around you.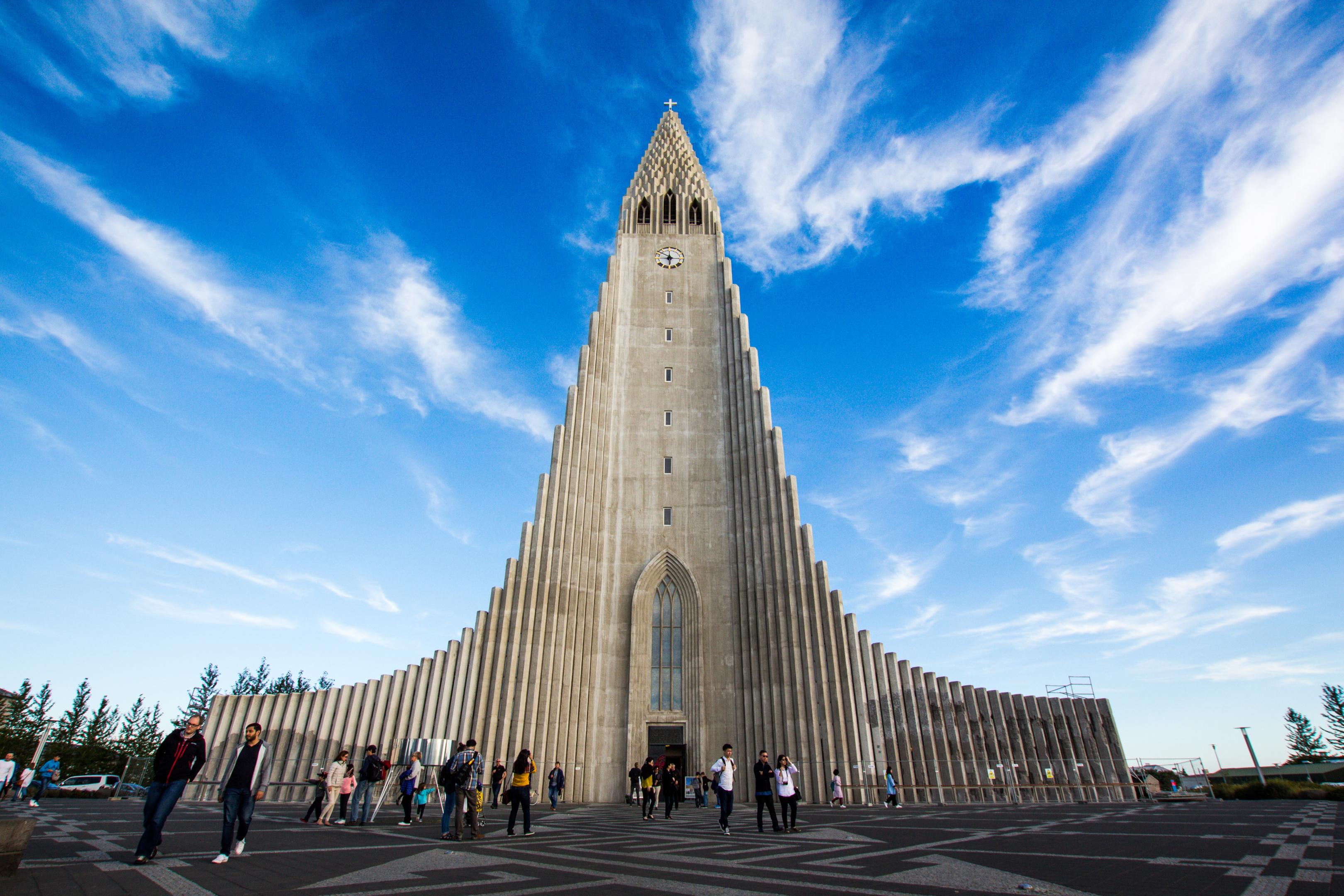 Day 2: Golden Circle Tour
Embark on a full-day tour of the Golden Circle, a popular tourist route that showcases Iceland's natural wonders.
Start with a visit to Thingvellir National Park. At Thingvellir National Park you can walk between the Eurasian and North American tectonic plates, this is a must when visiting Iceland.
Proceed to the geothermal area of Geysir, where you can witness the erupting Strokkur geyser.
End the day at the majestic Gullfoss waterfall, known for its impressive cascades.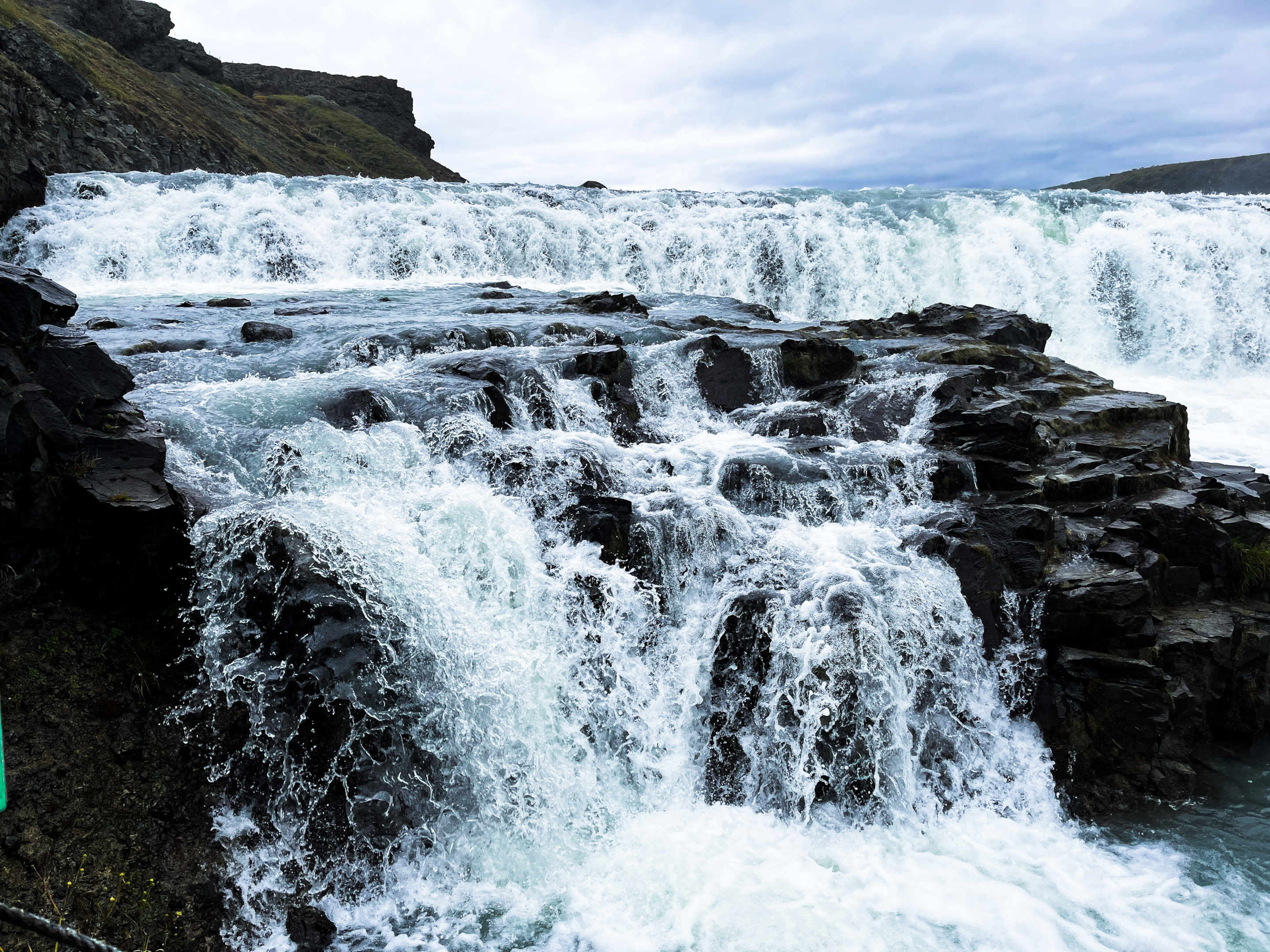 Day 3: South Coast Adventure
Depart from Reykjavik and head towards the picturesque South Coast.
Visit Seljalandsfoss, a stunning waterfall that you can walk behind for a unique perspective.
Explore the black sand beach of Reynisfjara, known for its dramatic basalt columns and powerful waves.
Continue to the charming village of Vik and enjoy the beautiful scenery along the way.
Optional: If time permits, take a glacier hike or a guided ice cave tour in Vatnajokull National Park.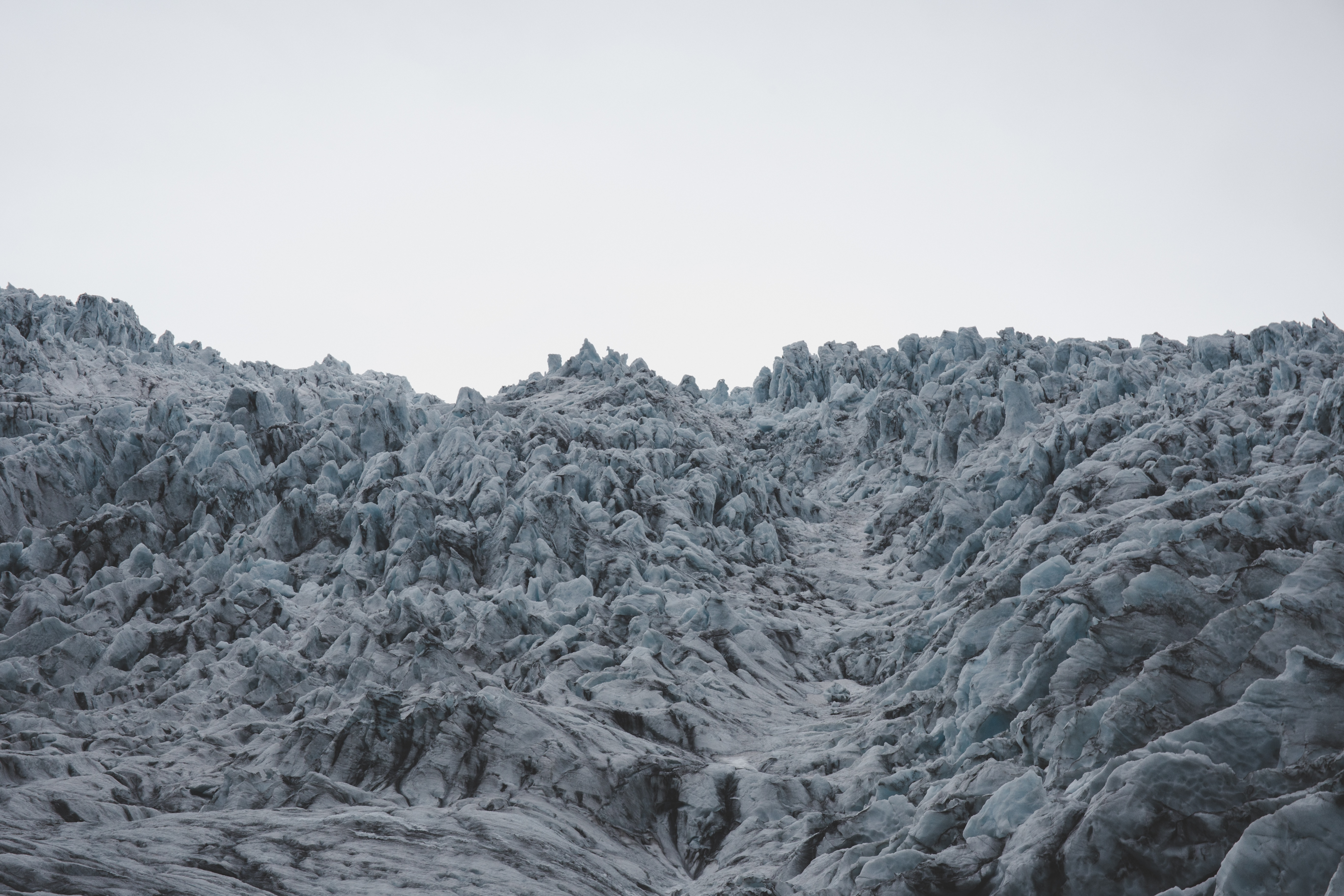 Day 4: Kirkjufell and the Snaefellsnes Peninsula
Take a day trip to the Snaefellsnes Peninsula, often referred to as "Iceland in Miniature" due to its diverse landscapes.
Visit the iconic Kirkjufell mountain and waterfall, which gained fame through its appearance in popular TV shows.
Explore the charming fishing villages of Arnarstapi and Hellnar, known for their scenic coastal views and unique rock formations.
Take a walk along the black pebble beach of Djupalonssandur and discover the remnants of a shipwreck.
Optional Detour: For hiking and visiting Iceland's tallest waterfall consider going to the Glymor waterfall. This hike is fun which can easily be added today.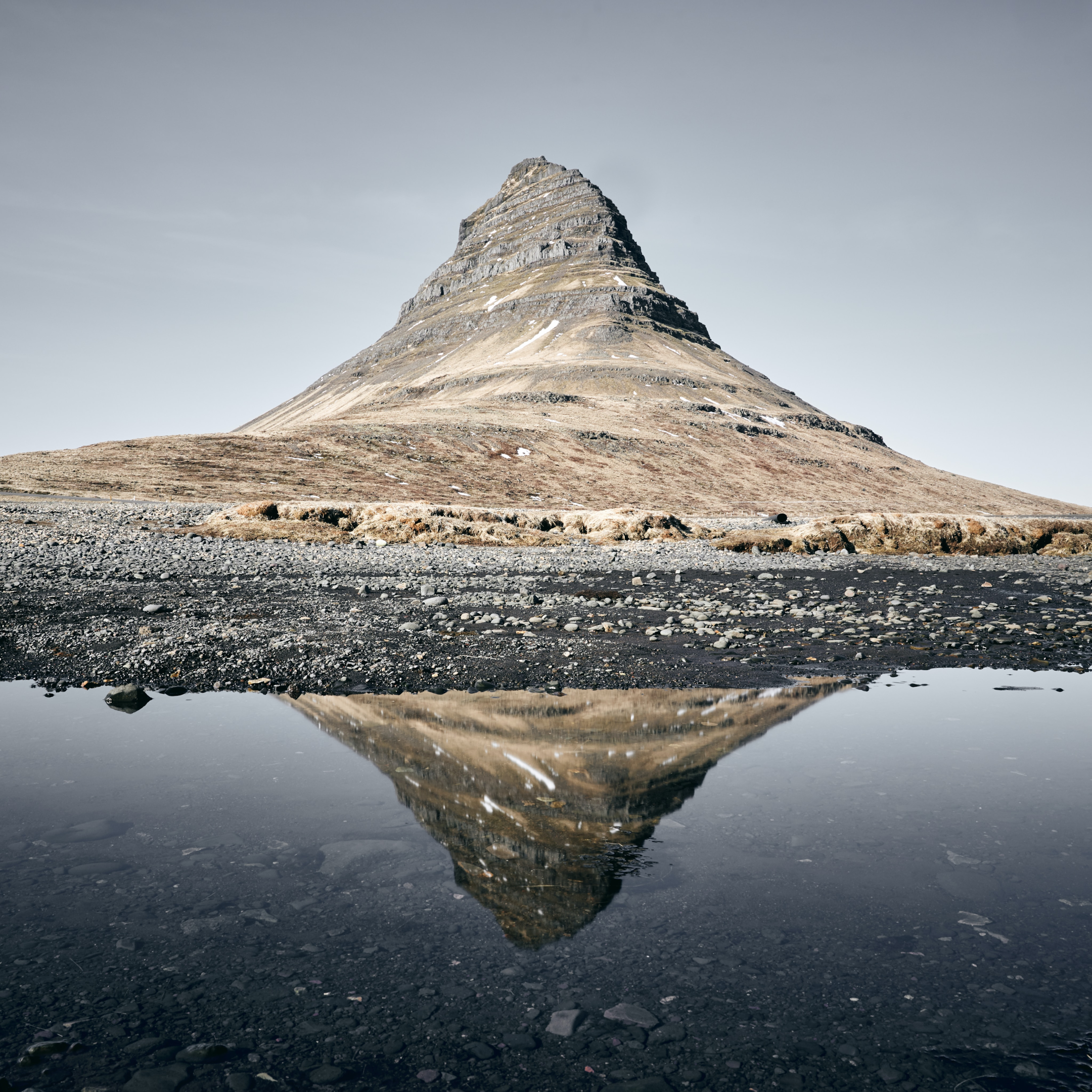 Day 5: Reykjanes Peninsula
Spend the day exploring the Reykjanes Peninsula, located close to Reykjavik.
Visit the geothermal area of Gunnuhver and witness the powerful hot springs and mud pools.
Stop by the dramatic cliffs and lighthouse at Reykjanesviti, offering panoramic views of the coastline.
Relax in the Blue Lagoon, a geothermal spa swimming pool renowned for its warm mineral-rich waters.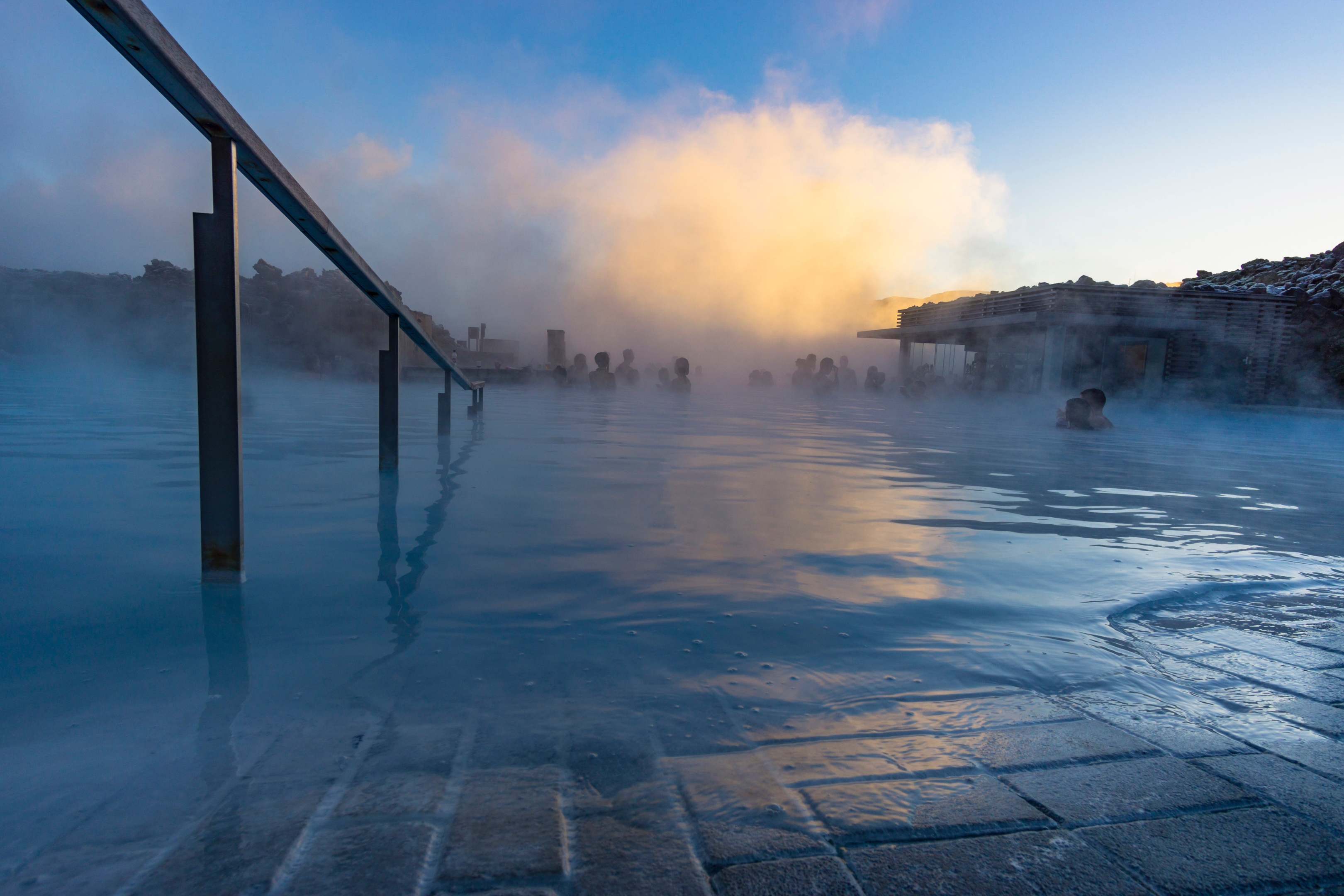 Day 6: West Iceland Highlights
Head north from Reykjavik to explore the captivating landscapes of West Iceland.
Discover the cascading waterfalls of Hraunfossar and Barnafoss, where glacial water flows through lava fields.
Visit Deildartunguhver, Europe's most powerful hot spring, natures swimming pool, and learn about its geothermal energy production.
Explore the historical and cultural significance of Reykholt, the former residence of medieval Icelandic scholar Snorri Sturluson.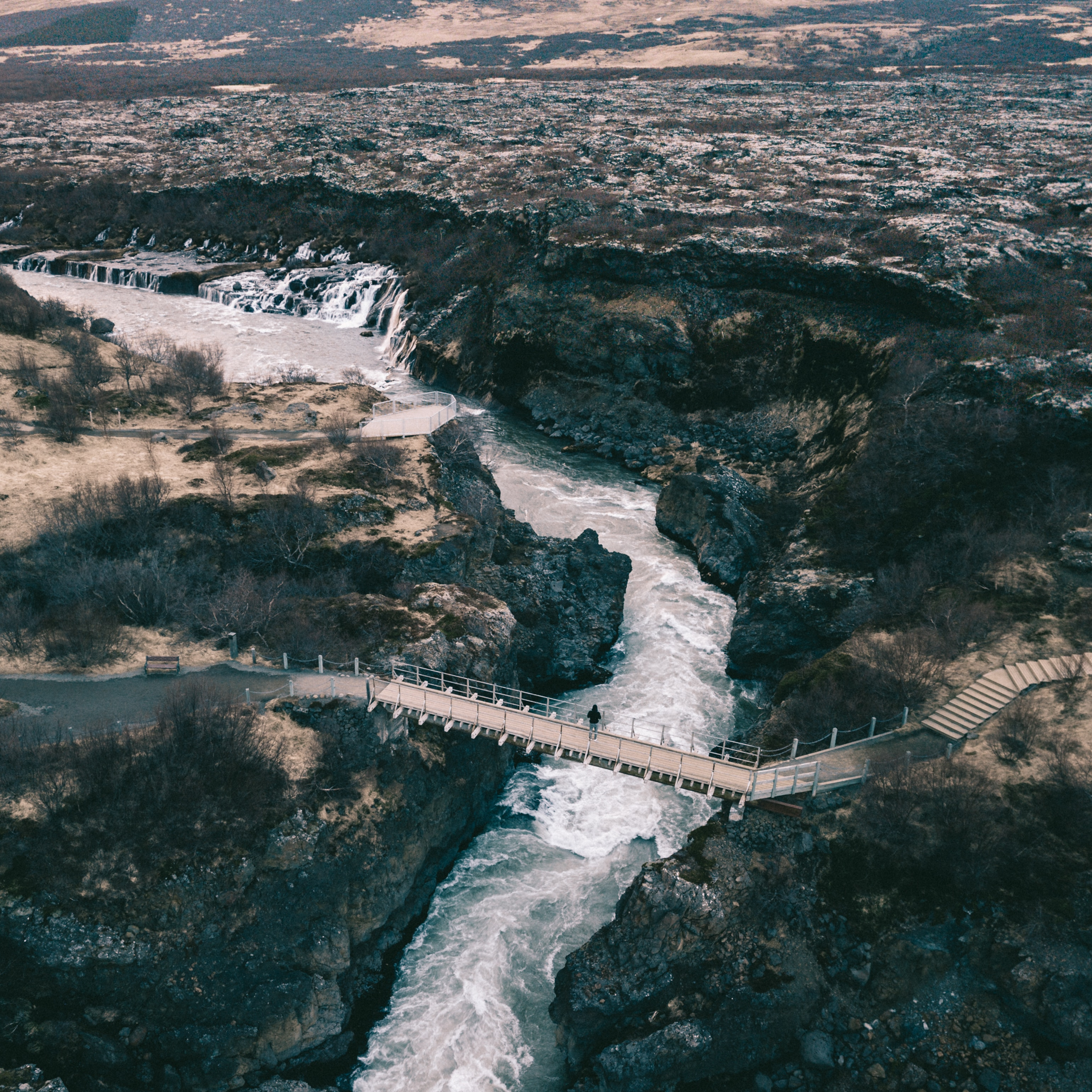 Day 7: Reykjavik Exploration and Departure
Enjoy your last day in Reykjavik by exploring more of the city's attractions and activities.
Visit the National Museum of Iceland to learn about the country's history and culture.
Stroll through the charming streets of the Old Town, browse local shops, and sample Icelandic cuisine at a traditional restaurant.
Depart from Keflavik International Airport, taking with you unforgettable memories of your Iceland vacation.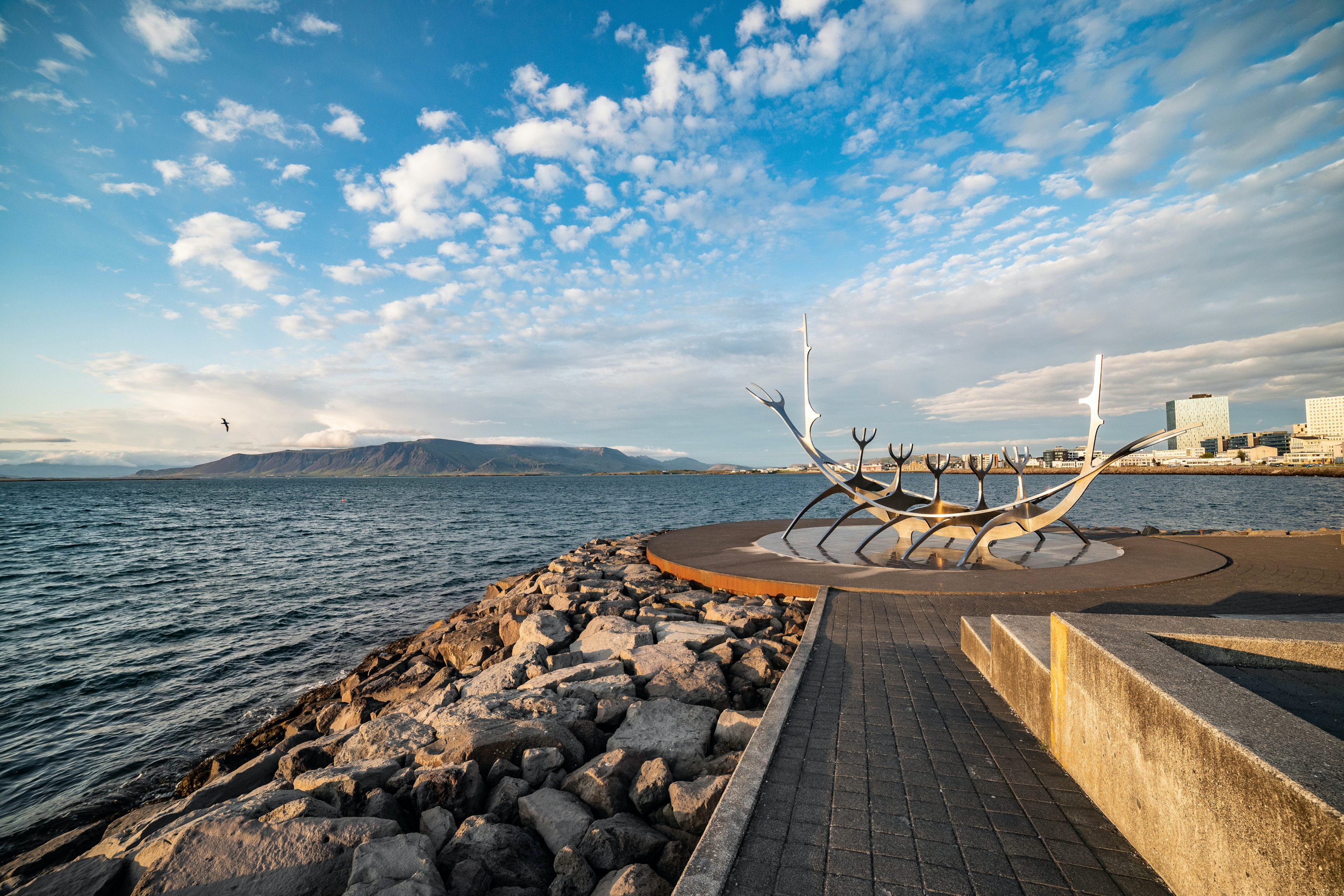 Additional Options: Hrunalaug Hot Spring or Secret Lagoon (choose one!)
Both Hrunalaug Hot Spring and the Secret Lagoon are popular hot springs in Iceland, each offering a unique experience. Here's a comparison to help you choose between the two:
Hrunalaug Hot Spring:
Hrunalaug is a small, natural hot spring located near the town of Fludir in South Iceland. Here are some key points about Hrunalaug:
Size and Atmosphere: Hrunalaug is relatively small, accommodating only a handful of people at a time. It has a more secluded and intimate atmosphere compared to larger hot springs.
Natural Setting: The hot spring is nestled in a beautiful natural setting, surrounded by rocks, moss, and scenic landscapes. It offers a tranquil and picturesque environment.
Rustic Facilities: Hrunalaug has basic and rustic facilities. There is a small changing room available, but no showers or other amenities. It provides a more rustic and natural hot spring experience.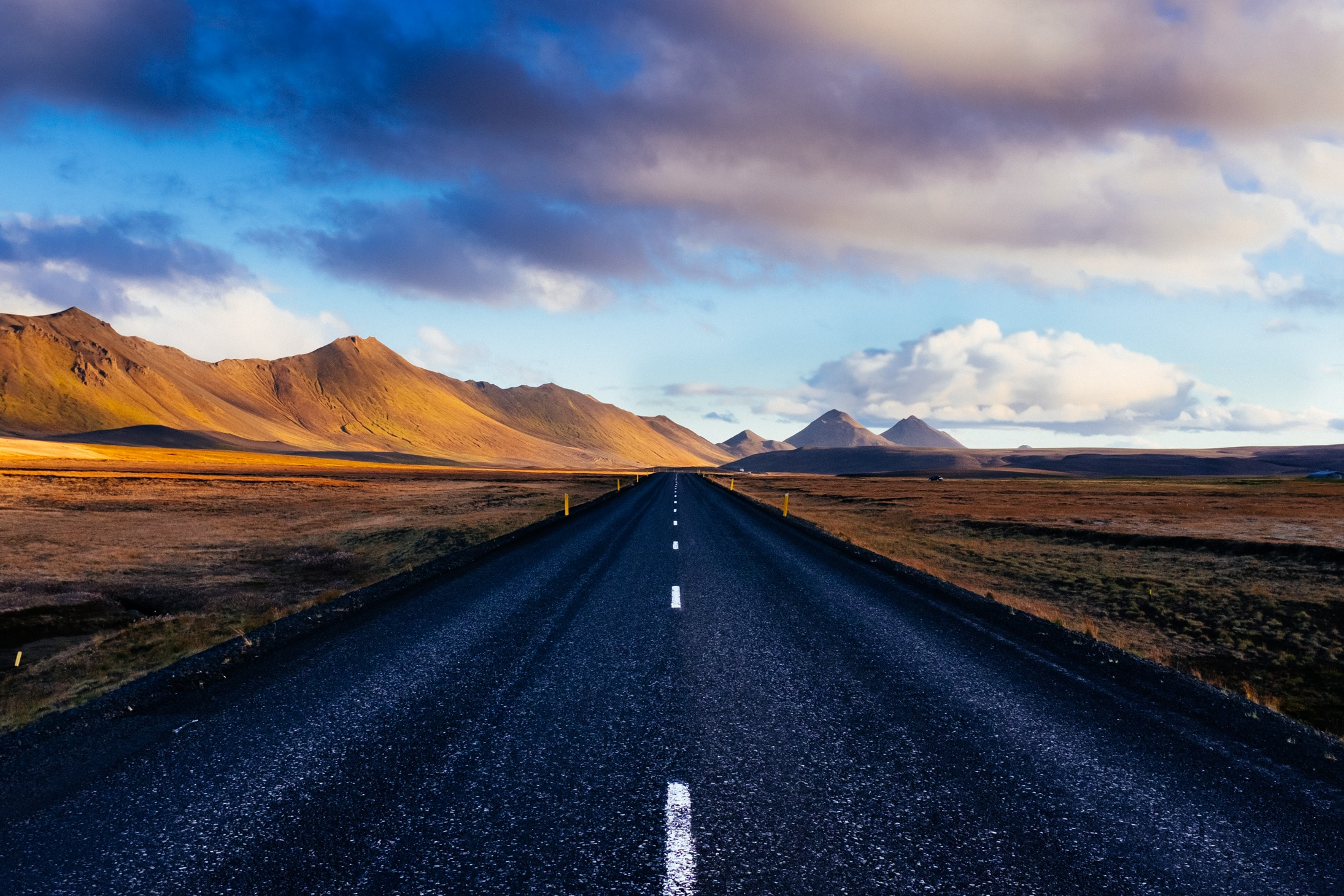 The Secret Lagoon:
The Secret Lagoon (also known as Gamla Laugin) is a larger geothermal pool located in the small village of Fludir, also in South Iceland. Consider the following points about the Secret Lagoon:
Size and Facilities: The Secret Lagoon is larger compared to Hrunalaug, accommodating more visitors. It features modern amenities, including showers, changing rooms, and a small café.
Man-Made Features: The Secret Lagoon has some man-made features, including a walking path, seating areas, and a geyser that erupts every few minutes, adding to the experience.
Social Atmosphere: Due to its larger size and popularity, the Secret Lagoon tends to have a livelier atmosphere with more visitors. It can be a great option if you prefer a more social setting.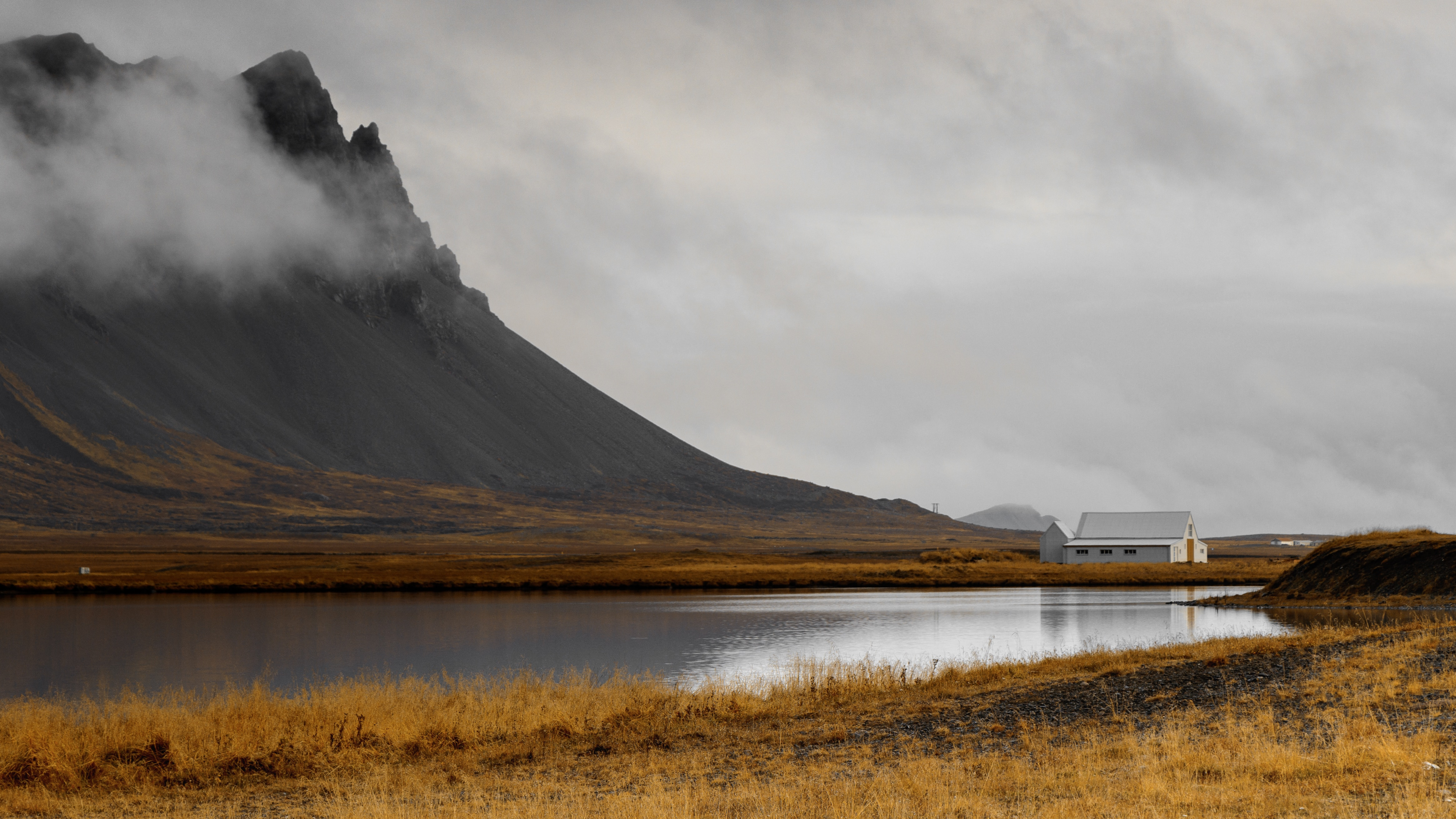 Ultimately, the choice between Hrunalaug Hot Spring and the Secret Lagoon depends on your preferences. If you prefer a smaller, more secluded, and rustic experience, Hrunalaug might be the better option for you. On the other hand, if you prefer a larger hot spring with modern amenities and a social atmosphere, the Secret Lagoon might be more suitable.
Viewing the Northern Lights in Iceland
Iceland is a fantastic destination for viewing the Northern Lights (Aurora Borealis). Here are some tips for increasing your chances of witnessing this natural phenomenon:
Timing: The best time to see the Northern Lights in Iceland is during the winter months from September to April when nights are long and dark. However, sightings can occur as early as late August and as late as early May. It's important to note that the Northern Lights are a natural phenomenon, and visibility is influenced by solar activity, weather conditions, and light pollution.
Location: To increase your chances of seeing the Northern Lights, head to areas with minimal light pollution and clear skies. Rural locations away from major cities like Reykjavik offer darker skies and better visibility. The Westfjords, North Iceland, and remote regions in the countryside can provide excellent viewing opportunities.
Weather Conditions: Clear skies are essential for Northern Lights visibility. Monitor the weather forecast and look for nights with clear or partially clear skies. Cloudy or overcast conditions obstruct the view, so patience and flexibility are key.
Darkness: The Northern Lights are most visible in complete darkness. Seek areas away from artificial lights, and consider timing your viewing session during moonless nights or when the moon is in its crescent phase to minimize its illumination.
Duration: Be prepared to spend several hours outside, as the Northern Lights can be unpredictable and may appear for short periods. Dress warmly, wear multiple layers, and bring blankets or camping chairs for comfort.
Guided Tours: Joining a guided Northern Lights tour can enhance your chances of spotting the phenomenon. Experienced guides know the best locations, monitor weather conditions, and provide insights about the lights. They can also offer photography tips and help capture memorable shots.
Photography: If you plan to photograph the Northern Lights, bring a sturdy tripod, a camera with manual settings, and a wide-angle lens with a low aperture. Familiarize yourself with long-exposure techniques and experiment with different camera settings to capture the lights effectively.
Remember that the Northern Lights are a natural occurrence, and sightings cannot be guaranteed. Patience, flexibility, and favorable conditions greatly increase your chances of witnessing this breathtaking phenomenon in Iceland.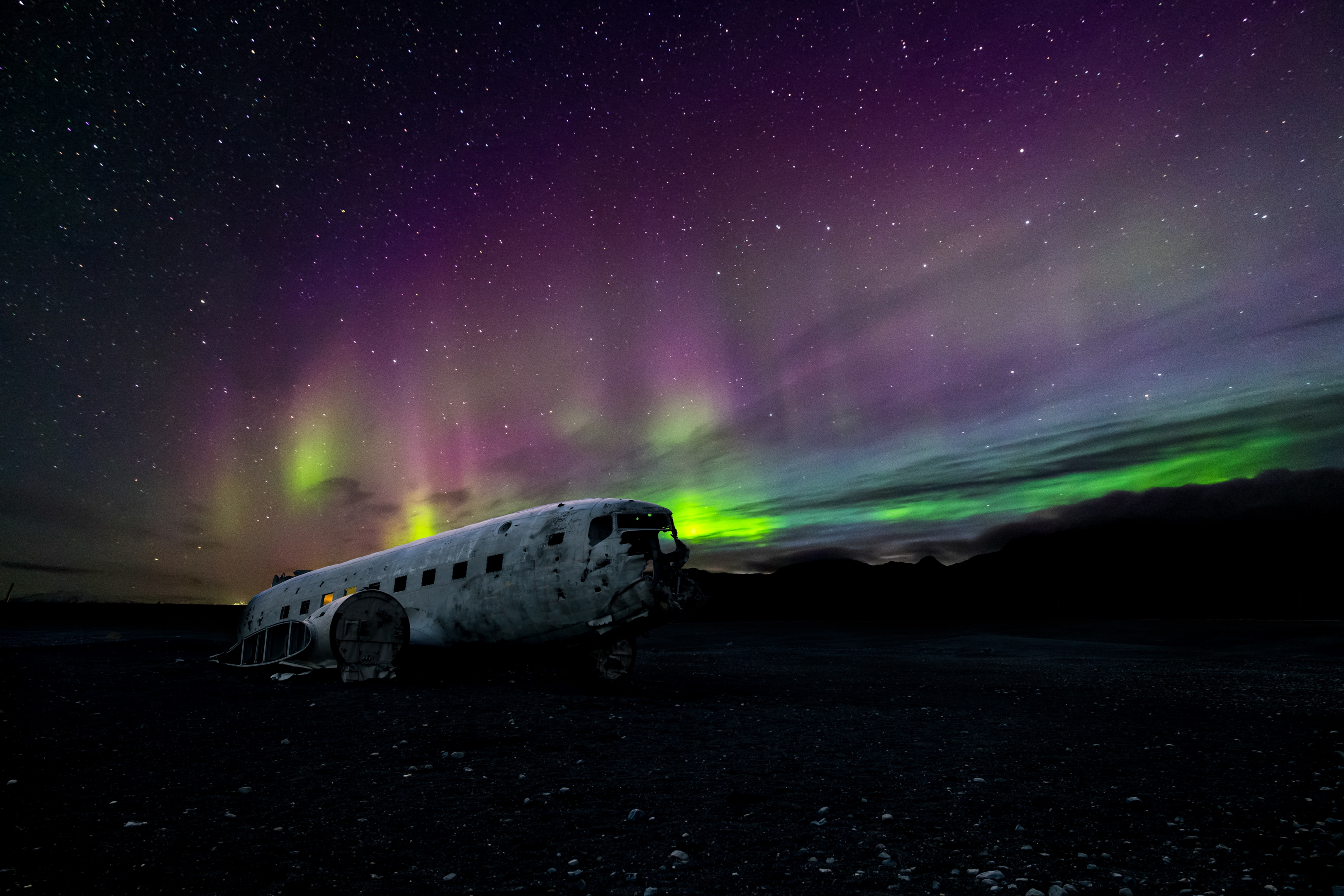 Where to Stay in Iceland
Iceland offers a range of accommodation options, from hotels to guesthouses, hostels, cottages, and campsites. The choice of where to stay in Iceland depends on your preferences, budget, and the areas you plan to explore. Here are some popular regions to consider for accommodation:
Reykjavik: As the capital and largest city, Reykjavik provides a wide range of accommodation options, including hotels, guesthouses, and hostels. Staying in Reykjavik offers convenience for exploring the city's attractions, enjoying its vibrant culture and nightlife, and accessing various tours and transportation options.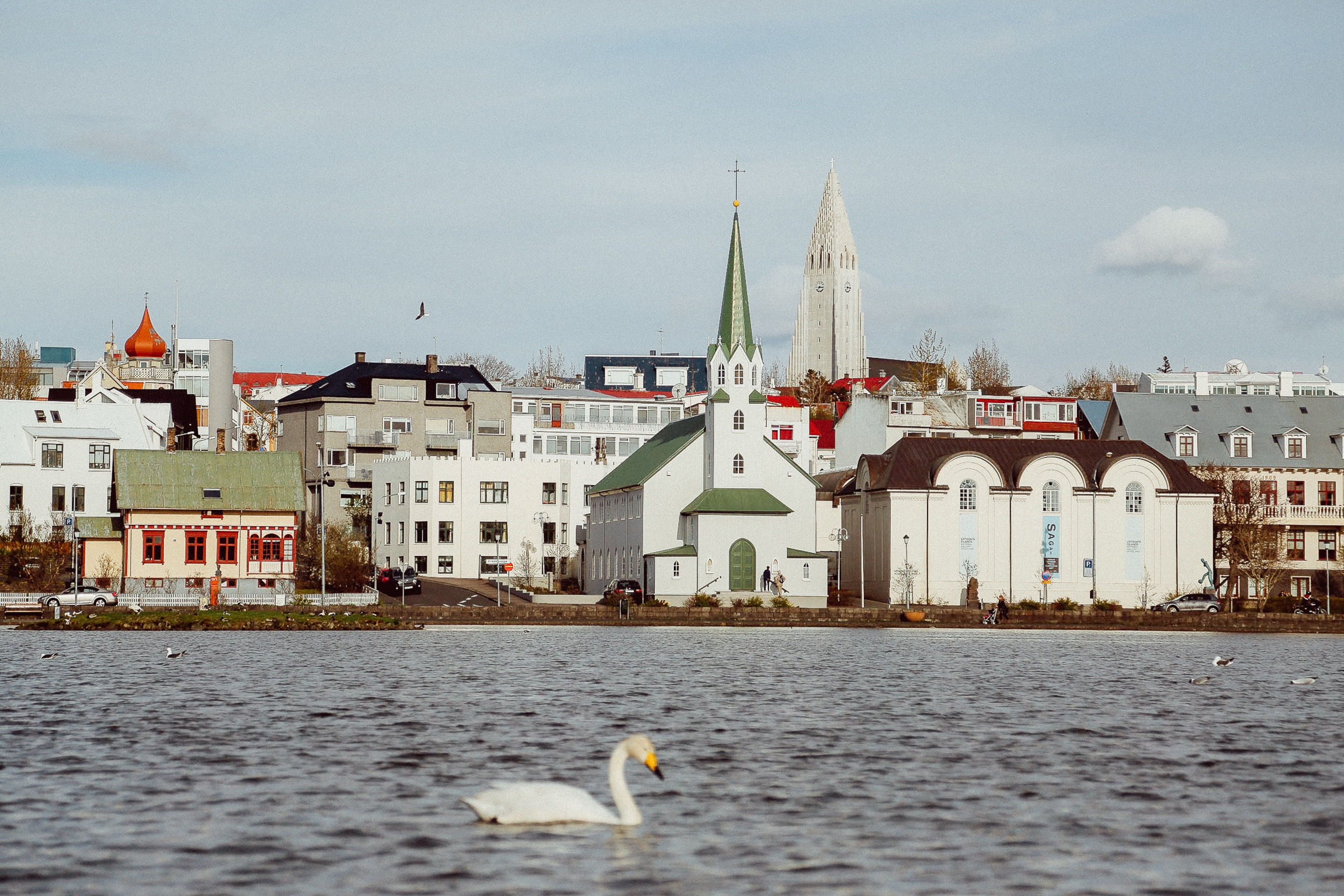 South Coast: The South Coast is a popular region known for its stunning waterfalls, black sand beaches, and glaciers. Towns like Vik, Selfoss, and Hella offer accommodation options ranging from guesthouses to hotels. Staying in this area allows easy access to attractions like Skogafoss, Seljalandsfoss, and the Jokulsarlon Glacier Lagoon.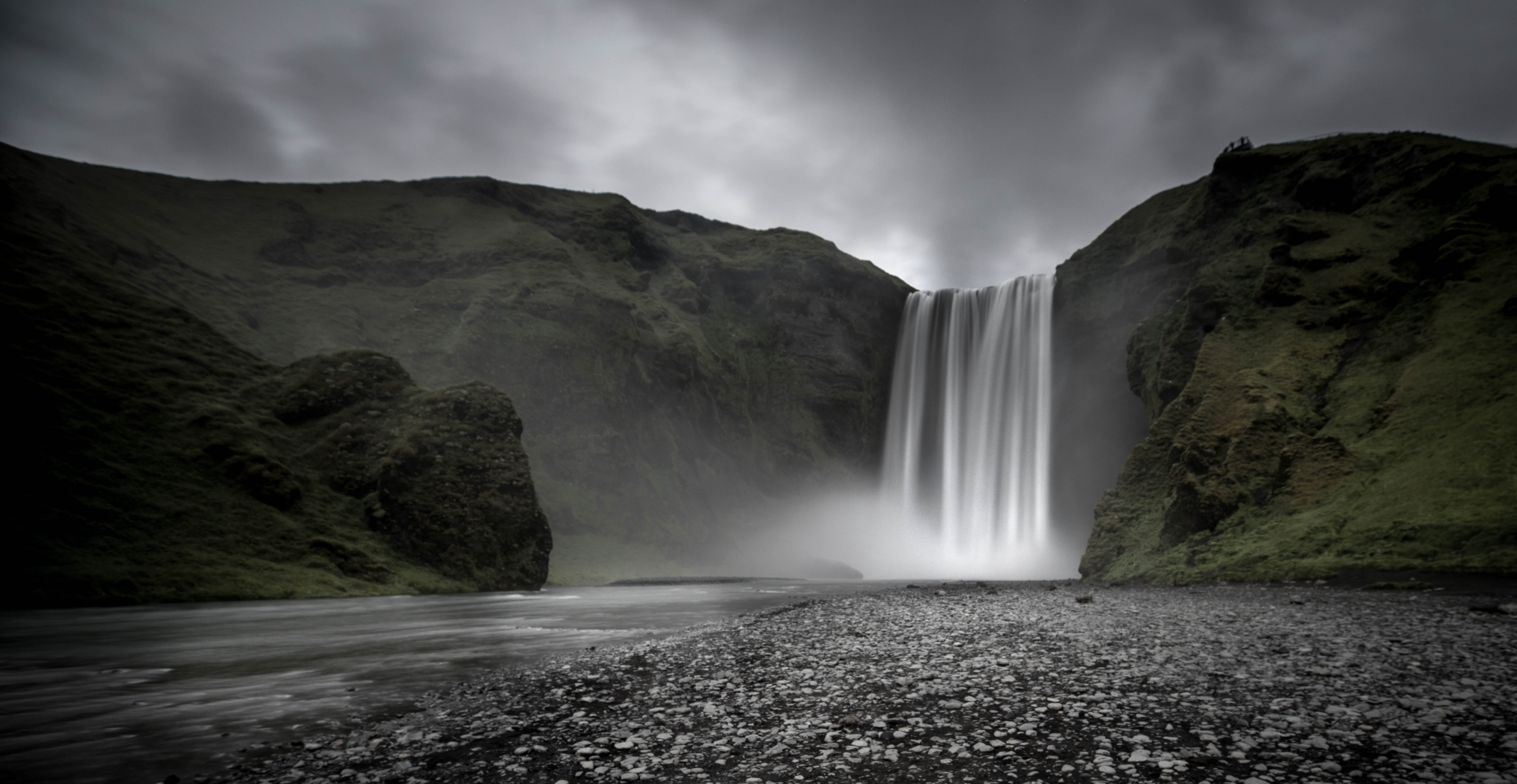 Golden Circle: The Golden Circle route is a popular tourist circuit that includes Thingvellir National Park, Geysir geothermal area, and Gullfoss waterfall. Accommodation options can be found in towns like Selfoss, Hveragerdi, and Laugarvatn, allowing easy access to the Golden Circle attractions and hot springs in the area.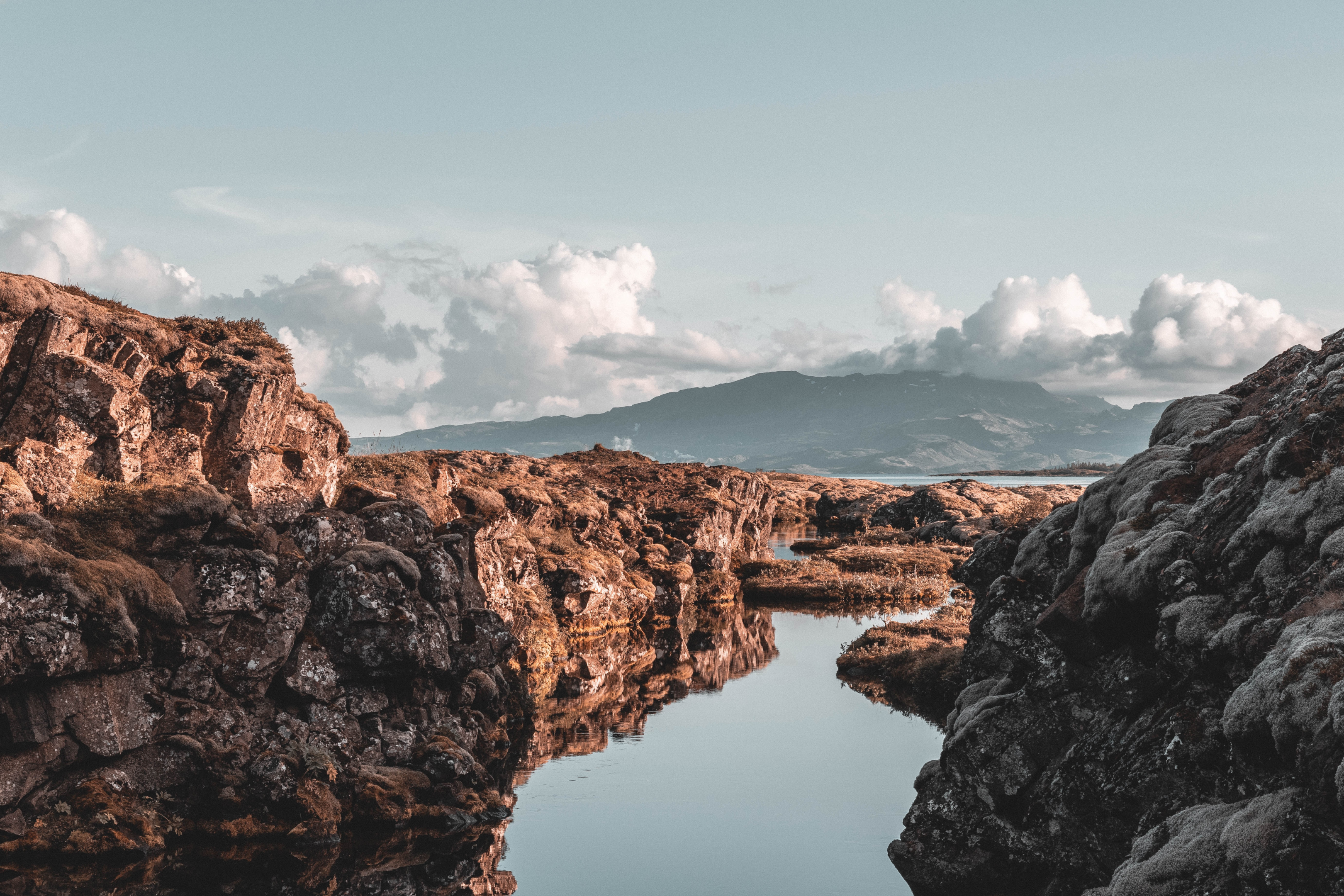 Westfjords: If you're interested in exploring Iceland's remote and dramatic landscapes, consider staying in the Westfjords region. Towns like Isafjordur and Patreksfjordur offer accommodation options with a focus on nature and outdoor activities. This region is known for its rugged coastlines, fjords, and bird cliffs.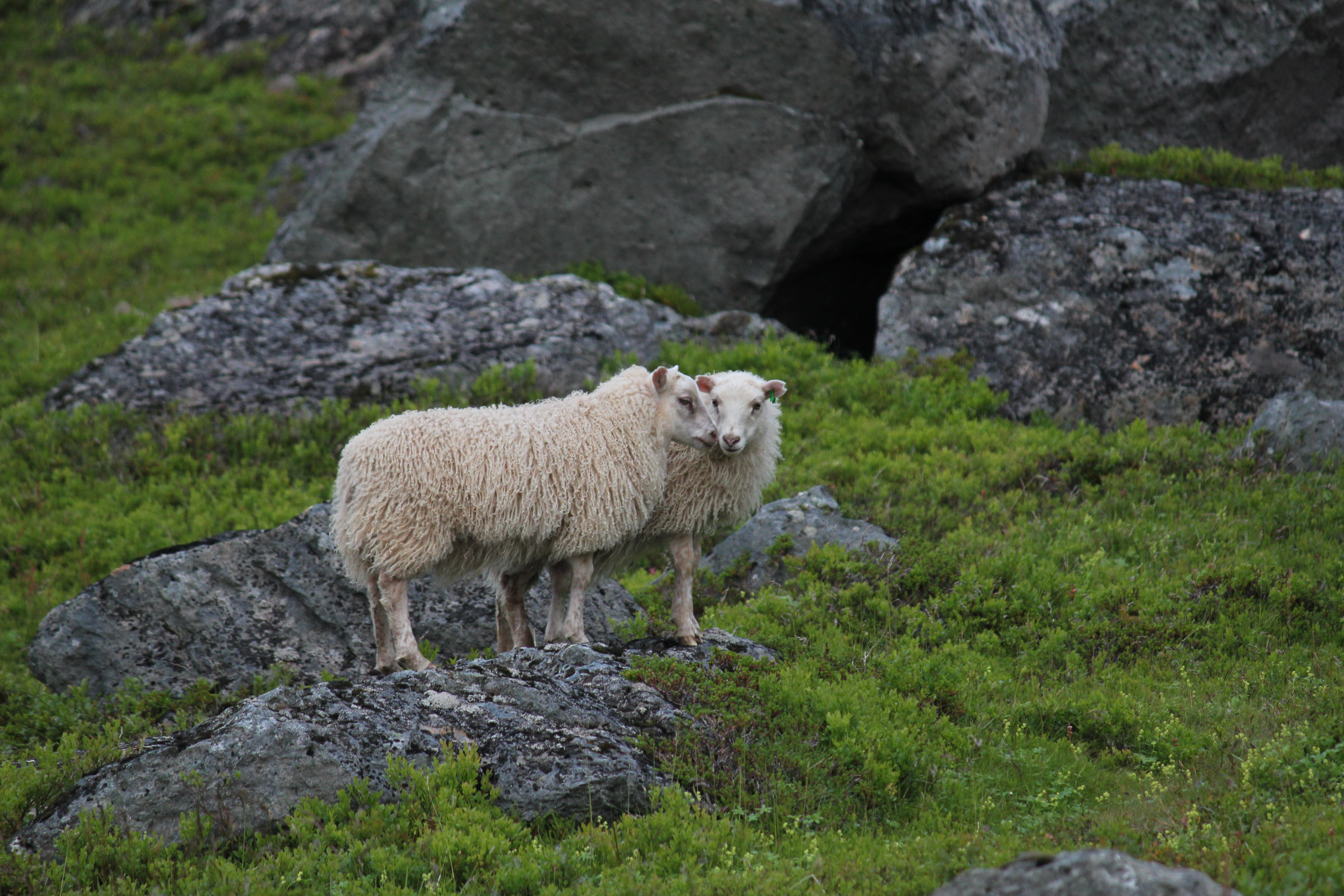 Akureyri and North Iceland: Akureyri is the largest town in North Iceland and serves as a hub for exploring the region. The area offers diverse landscapes, including waterfalls, volcanic formations, and geothermal areas. Akureyri provides a variety of accommodation options, and smaller towns like Husavik and Myvatn also offer lodging options for exploring the stunning landscapes and enjoying activities like whale watching and visiting geothermal baths. Whale watching is a very relaxing activity but it does take a full day on your itinerary so make sure this is a priority to you.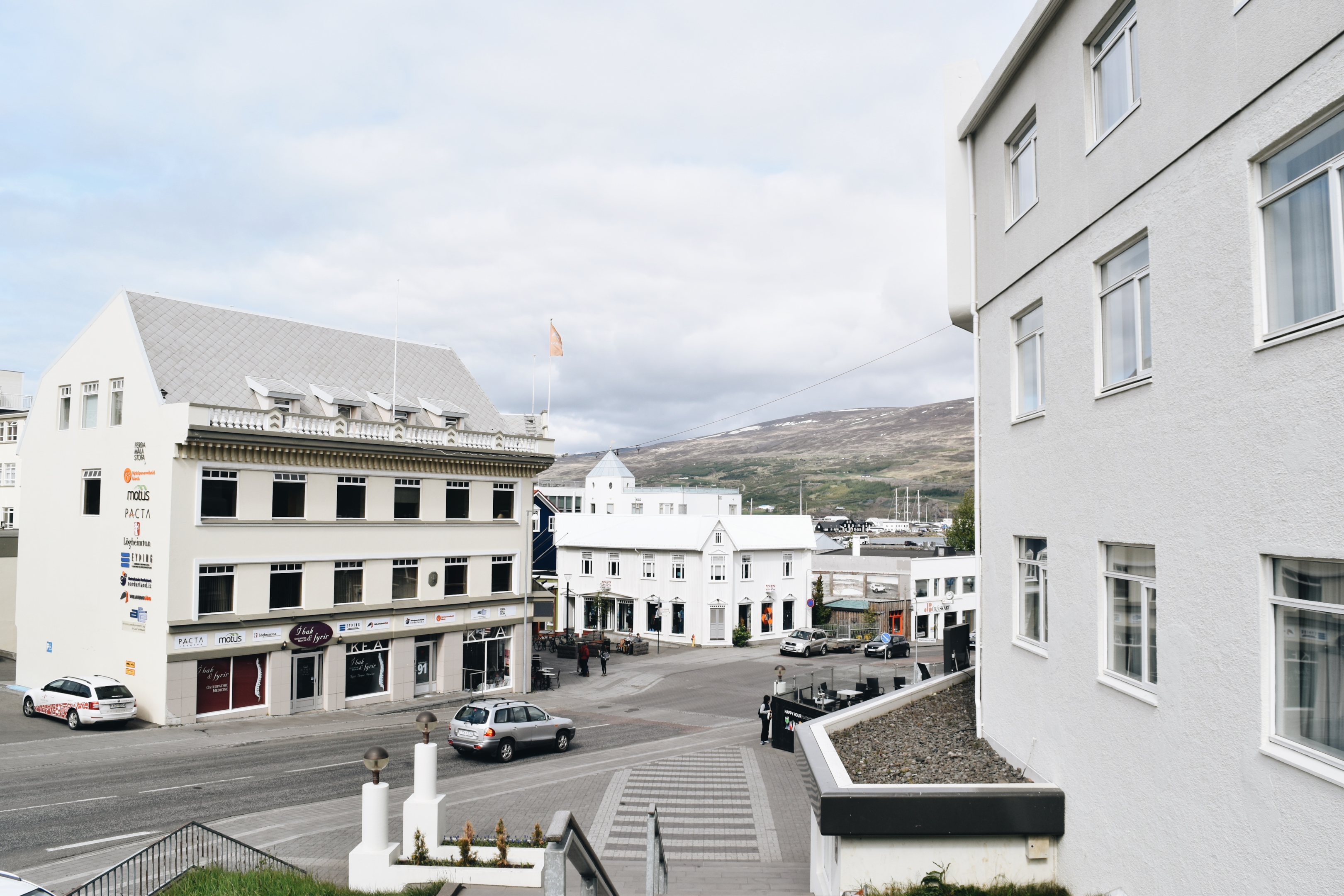 Eastfjords: The Eastfjords region is known for its picturesque fjords, charming fishing villages, and serene landscapes. Accommodation options can be found in towns like Egilsstadir, Seydisfjordur, and Djupivogur, offering a tranquil and off-the-beaten-path experience.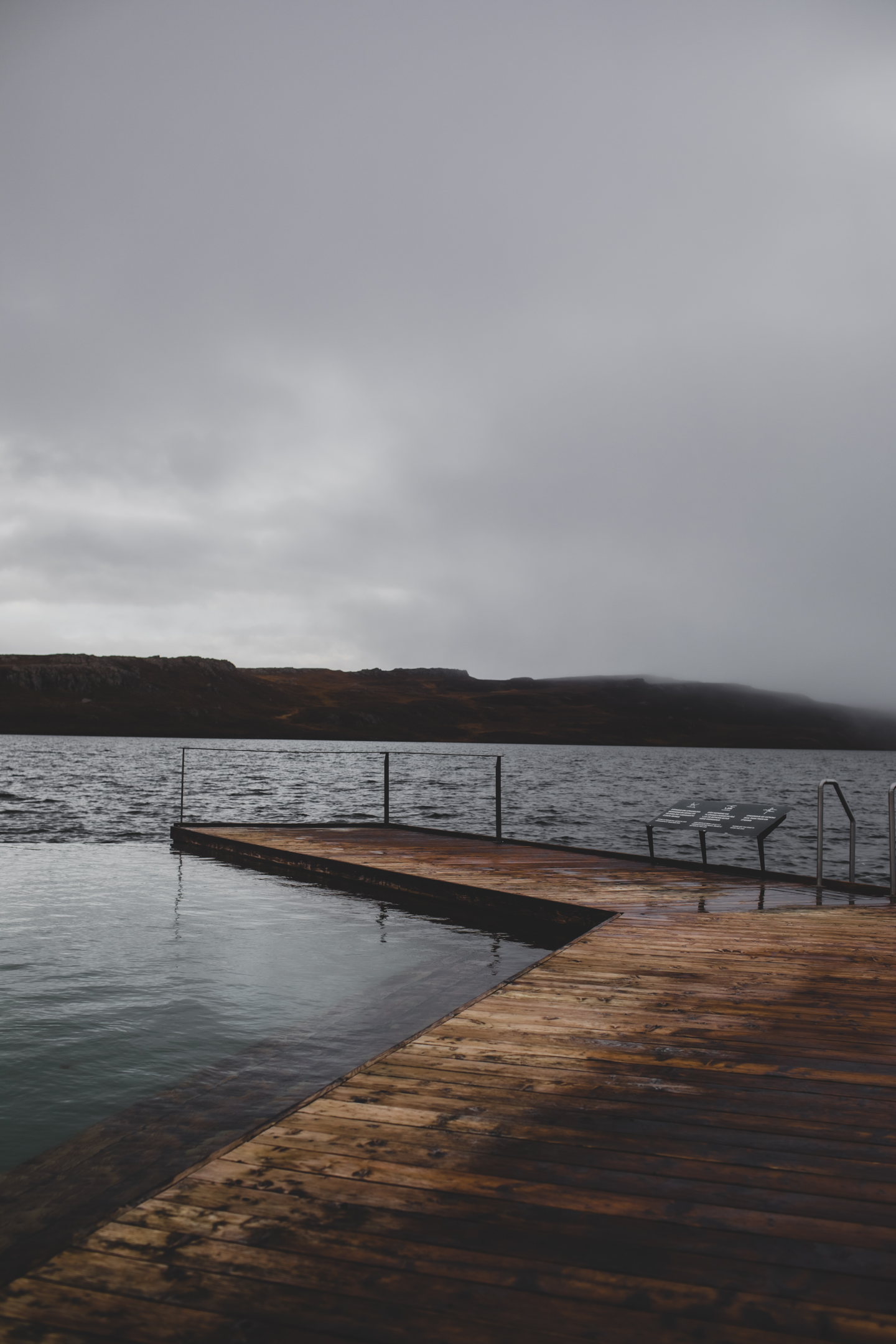 These are just a few examples of regions to consider for accommodation in Iceland. It's recommended to research the areas you plan to visit, assess your budget and preferences, and book accommodations in advance, especially during peak travel seasons.
What month is the best time to visit Iceland?
The best time to visit Iceland depends on your preferences and what you want to experience during your trip. Here are some considerations for each season:
Summer (June to August): The summer months in Iceland are the warmest, with average temperatures ranging from 10°C to 15°C (50°F to 59°F). This is the peak tourist season, with longer daylight hours, vibrant green landscapes, and access to highland areas. You can enjoy activities such as hiking, camping, and exploring the country's natural beauty. However, keep in mind that popular attractions can be crowded, and prices for accommodations and car rentals tend to be higher.
Shoulder Seasons (May and September): May and September are considered shoulder seasons in Iceland. The weather is still relatively mild, and you can experience fewer crowds compared to the summer months. It's a good time for activities like hiking, photography, and wildlife spotting. Accommodation and car rental prices might be slightly lower during these months.
Winter (December to February): Winter in Iceland offers unique experiences, such as the chance to witness the Northern Lights (Aurora Borealis). However, the weather can be harsh, with temperatures ranging from -5°C to 5°C (23°F to 41°F). Days are shorter, with limited daylight hours. Winter is also an opportunity to explore ice caves, enjoy winter sports like skiing and snowboarding, and relax in geothermal spas. Just be prepared for colder temperatures, road closures, and limited accessibility to certain areas.
Shoulder Seasons (March to April and October to November): The shoulder seasons of spring and autumn offer a mix of milder weather, fewer tourists, and potential for Northern Lights sightings. These seasons can be unpredictable in terms of weather conditions, but they can provide a quieter and more budget-friendly experience compared to the peak summer season.
Ultimately, the best time to visit Iceland depends on your interests, weather preferences, and the specific experiences you want to have. It's recommended to research the activities you wish to pursue and consider the pros and cons of each season before making a decision.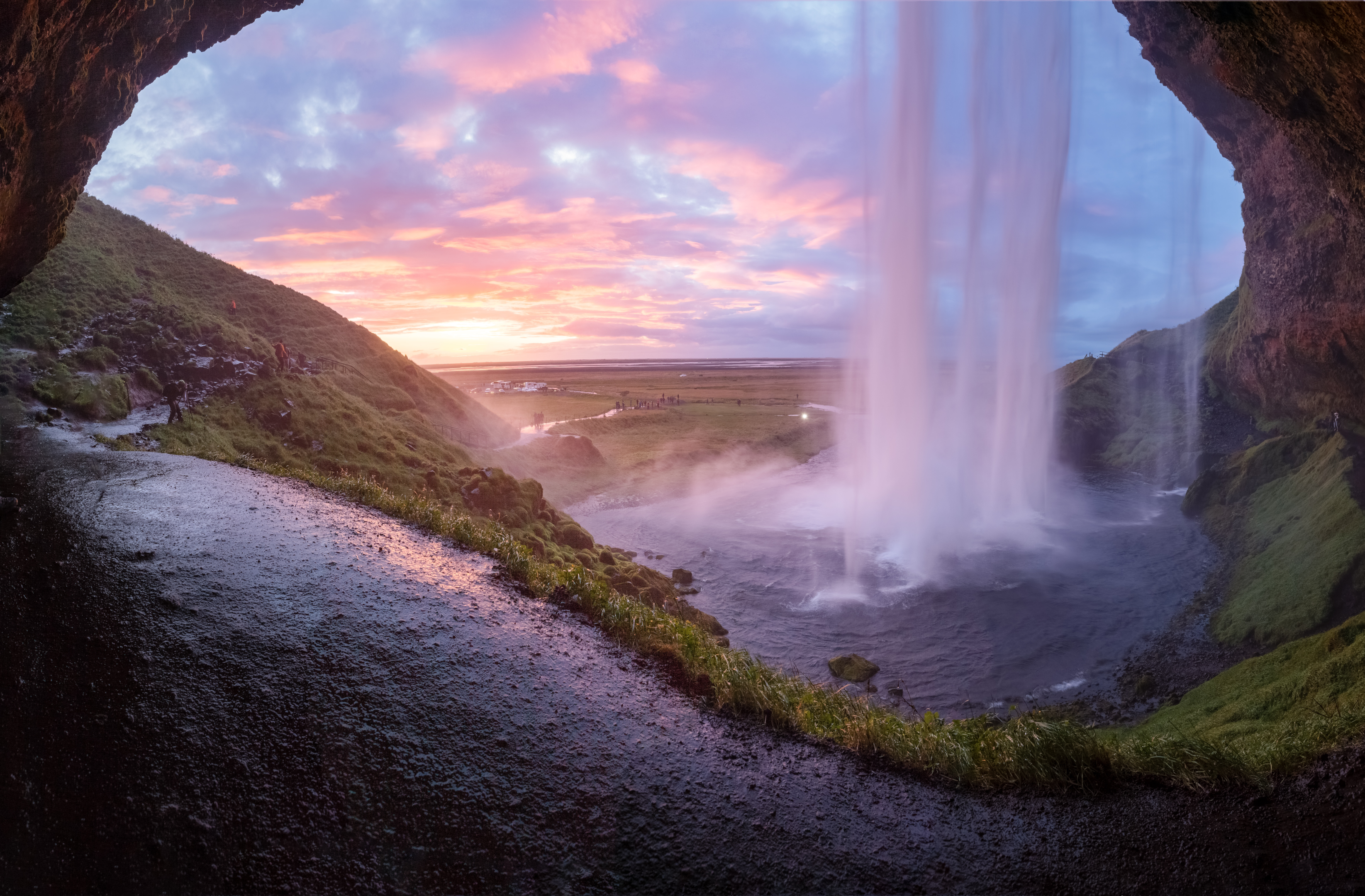 How much would a 7 days trip to Iceland cost?
The cost of a 7-day trip to Iceland can vary depending on several factors such as the time of year, accommodation choices, activities, dining preferences, and transportation options. Here is a general breakdown of the expenses you might incur:
Flights: The cost of round-trip flights to Iceland can range from $400 to $1,200 or more, depending on your departure location and the time of year. Booking in advance and being flexible with travel dates can help you find better deals.
Accommodation: The average cost of accommodation in Iceland varies depending on the type of lodging you choose. Budget accommodations like hostels and guesthouses can range from $50 to $150 per night, while mid-range hotels can cost around $150 to $300 per night. Luxury hotels and resorts can exceed $300 per night.
Transportation: Renting a car is a popular option in Iceland to have flexibility in exploring the country. Car rental prices can range from $50 to $200 per day, depending on the type of vehicle and insurance coverage. Alternatively, you can opt for public transportation or organized tours, which can vary in price based on the specific routes and services.
Food: Dining costs in Iceland can be relatively high. On average, a meal at a mid-range restaurant can range from $15 to $40 per person, while fast food or takeaway options may be slightly cheaper. To save money, consider opting for self-catering options or exploring local supermarkets for groceries.
Activities: Iceland offers various activities such as glacier hikes, whale watching, geothermal spa visits, and guided tours. Prices for these activities can range from $50 to $300 or more, depending on the complexity and duration of the experience. Research and prioritize the activities that interest you the most to allocate your budget accordingly.
Overall, a rough estimate for a 7-day trip to Iceland, including flights, accommodation, transportation, food, and activities, could be anywhere between $1,500 to $5,000 per person or more, depending on your preferences and spending habits. It's recommended to create a detailed budget based on your specific plans and preferences to get a more accurate cost estimate.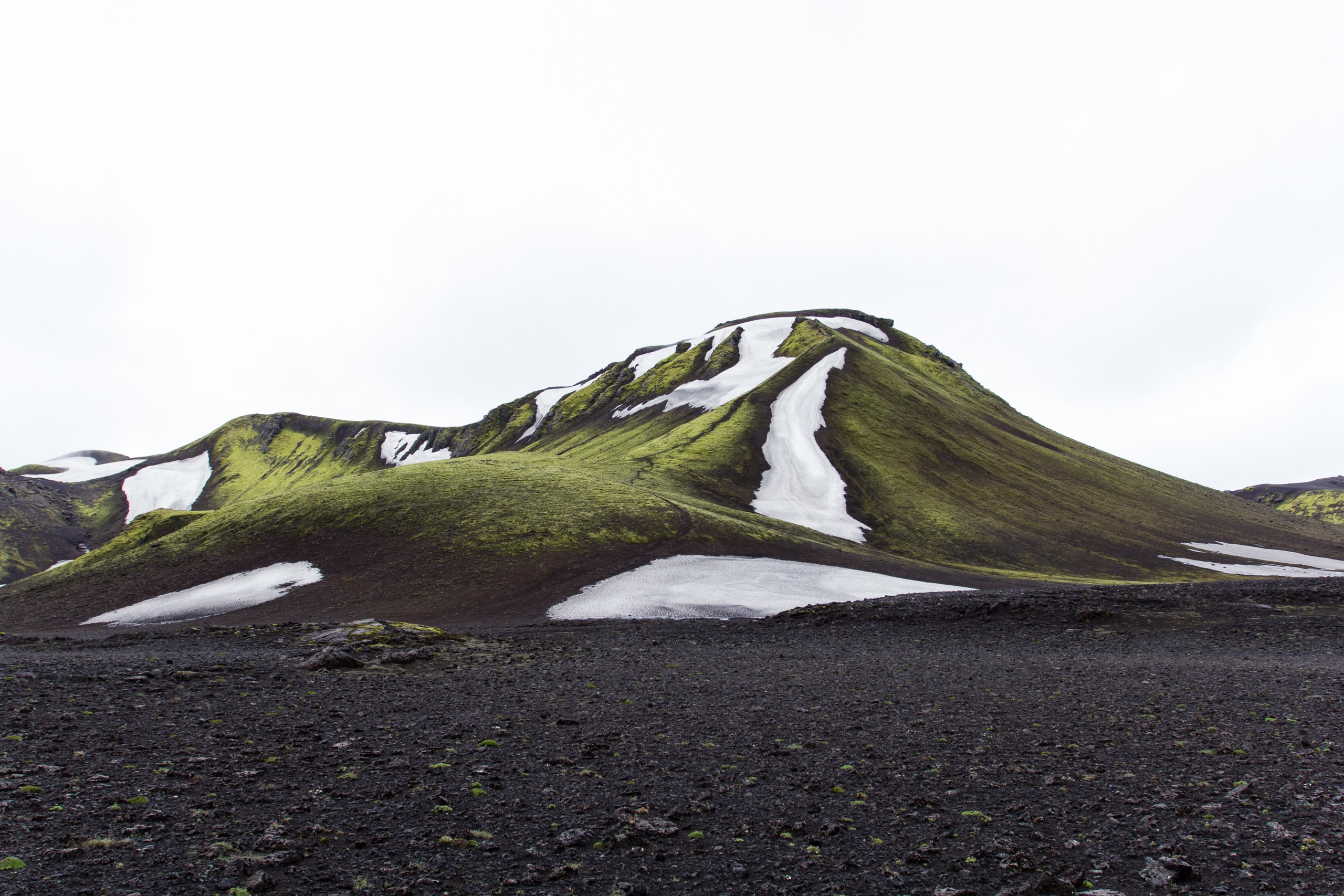 Conclusion:
Iceland is a land of unparalleled natural beauty, adventure, and cultural richness. From its mesmerizing landscapes and awe-inspiring waterfalls to the mystical allure of the Northern Lights, this island nation captivates the hearts and minds of travelers. Whether you seek adrenaline-pumping experiences, tranquil geothermal retreats, or a deep connection with nature, Iceland offers a truly extraordinary journey. Pack your bags, embrace the spirit of adventure, and embark on an unforgettable Icelandic odyssey that will leave you with memories to cherish for a lifetime.