BEST THINGS TO DO IN BILLINGS, MONTANA'S LARGEST CITY
Once upon a time, I thought Montana was just an empty state with nothing to do. Then I moved to Billings MT, for work. When I entered the state, I realized I was wrong and that the Yellowstone valley is a place of beautiful mountains, fun activities, winter and summer sports, wildlife, and more. Every time someone would come to visit me in Billings MT, I had a "Welcome to Billings MT Tour" that I took all my guests on. In this article, I want to share with you my grand Billings MT tour in the hopes that you can get a local's insight into what makes Billings, MT, such a fantastic place full of so many fun things to do. Let's get started on the best activities to do in the Yellowstone valley of Billings, Montana.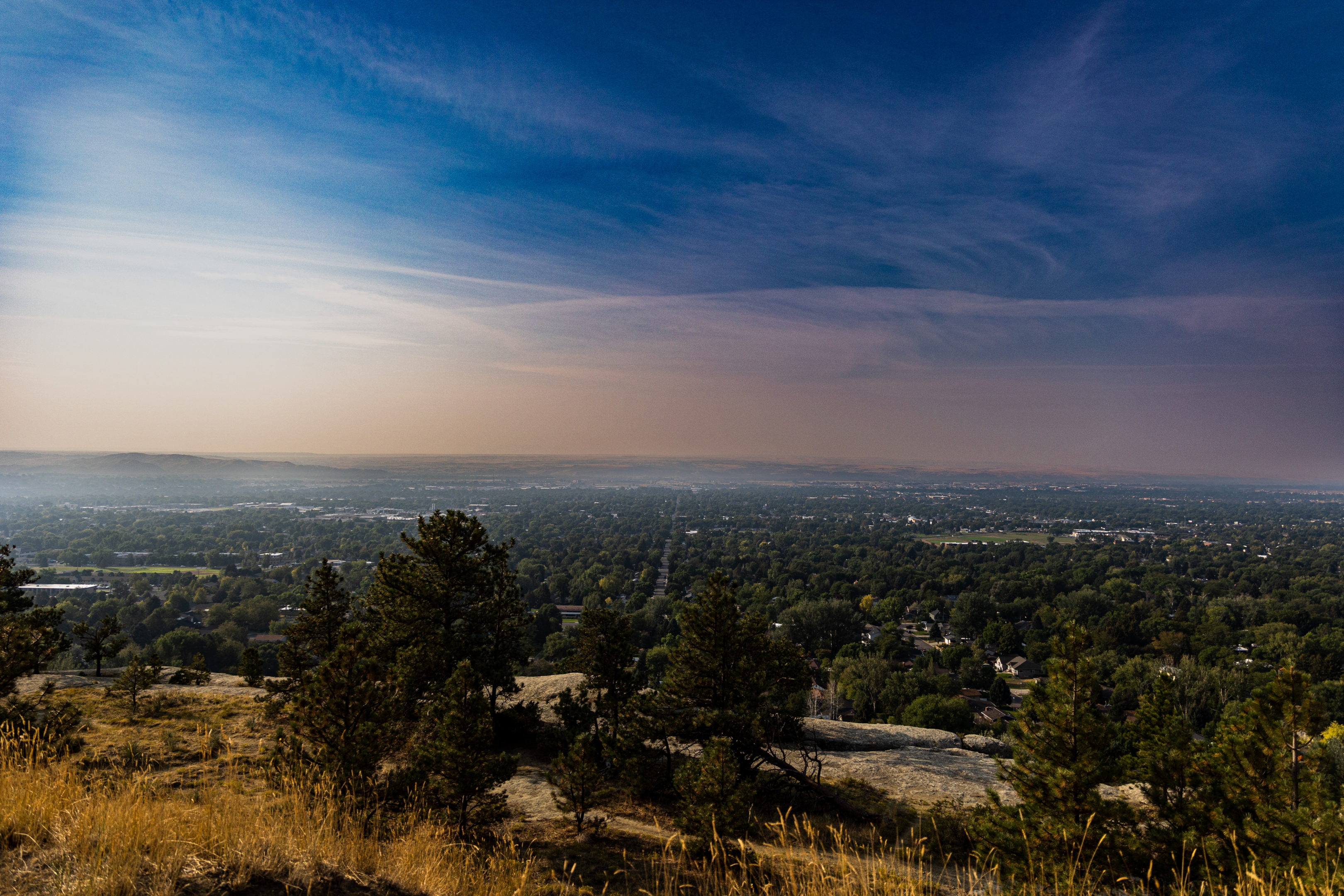 Why is Billings MT famous?
The charming town of Billings MT, is a city that is famous for several reasons. First, it is known as Big Sky Country and the "Gateway to Yellowstone" because it is the closest major city to the park's northeastern entrance. This makes it a popular destination for visitors to the park who want to explore the area's natural beauty. It is Montana's trailhead to adventure in all directions.
Second, Billings is surrounded by natural beauty, including the Yellowstone River, the Beartooth Mountains, and northern plains of the Badlands. The city is also located near several national parks, forests, and wilderness areas, making it a popular destination for outdoor enthusiasts.
Third, western heritage center of Billings has a rich history that includes the legacy of the Plains Indians, the development of the railroad, and the city's importance as a hub for the region's oil, gas, and agricultural industries. This history is preserved in several museums and cultural attractions throughout western heritage center of the city.
Fourth, Billings has several cultural attractions, and art center such as the Yellowstone Art Museum, the Western Heritage Center, and the Alberta Bair Theater. These institutions showcase the region's art, history, and performing arts.
Finally, Billings is a modern city that offers a variety of amenities, including shopping, dining, and entertainment options. The city has a vibrant downtown area with restaurants, shops, and art galleries, making it a great place to explore and relax. Overall, Billings MT, is a city that has something for everyone, whether you're interested in nature, history, culture, or modern amenities.
Billings, Montana, played an important role in the Lewis and Clark Expedition of 1804-1806. The expedition passed through the area twice, once on the way to the Pacific Ocean and again on the return journey. The expedition camped at sites near present-day Billings, including Pompey's Pillar and the confluence of the Yellowstone and Bighorn Rivers. Visitors to Billings can explore the history of the expedition at the Pompeys Pillar National Monument and the Western Heritage Center.
Captain William Clark, of the Lewis and Clark Expedition, played an important role in the history of Billings, Montana. In 1806, Clark and his party camped near present-day Billings on their return journey from the Pacific Ocean. Clark named a nearby sandstone formation "Pompey's Tower," now known as Pompeys Pillar, after Sacagawea's son. Visitors can explore the site and learn about the expedition's history at the Pompeys Pillar National Monument, located east of Billings.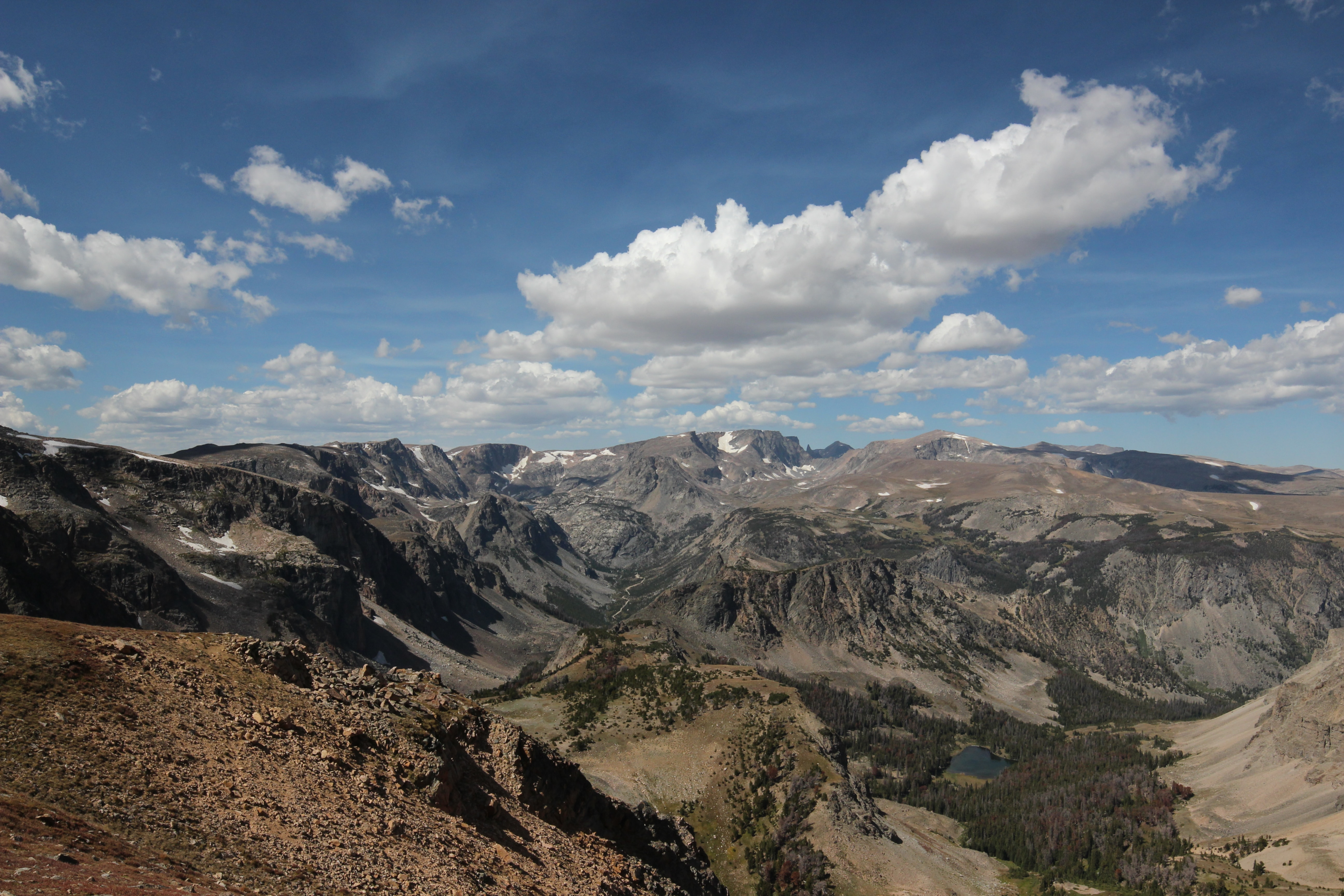 Getting to Billings MT
If you do not live in Billings, Montana, you will be traveling by airplane or the car unless you have invented teleportation and can jump right into downtown Billings, Montana (Please share your teleportation machine with me!). 
BIL is the Billings Airport. It has several gates, and the security line feels like just a few steps. This airport is never busy. Usually, the rule for travel is for domestic flights to arrive two hours before your boarding time. For BIL, my husband swears you only need 30 minutes to get through security and to your gate. I always got there one hour early and had 30 minutes or more waiting for my boarding. This small airport has a small cafe to buy snacks and drinks while you wait. 
This airport, however, has quite the view. Located on what Billings, Montana, locals call "The Rim." This is a beautiful cliffside that overlooks Billings, Montana, and beyond. The airport sits right at the top and just outside downtown Billings Montana. I will discuss this must-see activity in Billings, Montana, later.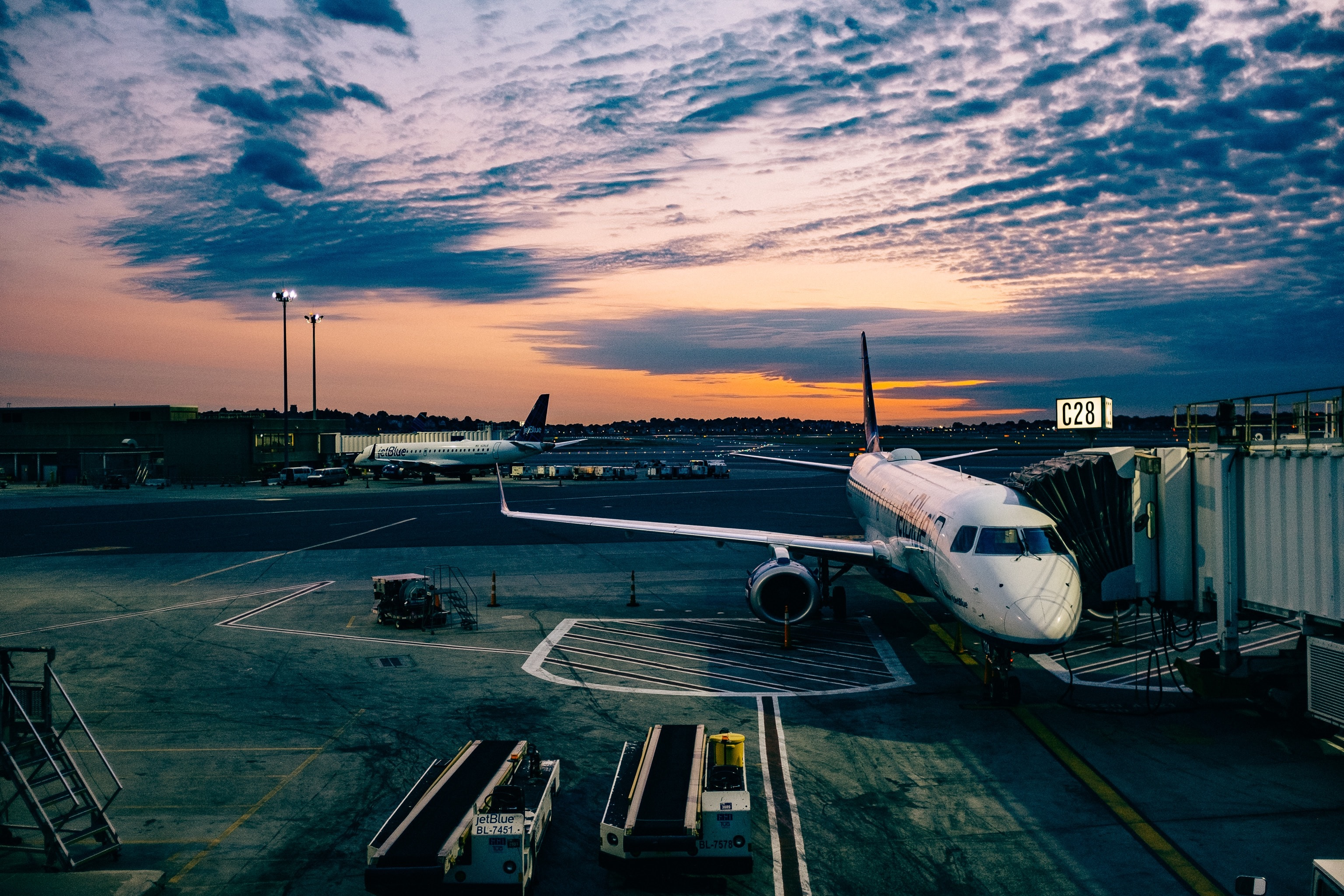 Billings, Montana, is a two-hour drive from beautiful Bozeman, Montana. Sometimes my guests would find cheaper tickets to Bozeman, Montana, rather than Billings, Montana, airport, and I would pick them up in Bozeman. This airport looks like a winter lodge and is a tiny, easy-to-navigate airport. This is an excellent alternative to BIL if you plan to have a rental car or a local friend driving you around, as the tickets can be cheaper as BZN is a bigger airport than BIL. 
Should I go to Bozeman or Billings?
It seems Billings is the most comfortable town to settle down in, but Bozeman is a more "single and ready to mix" town.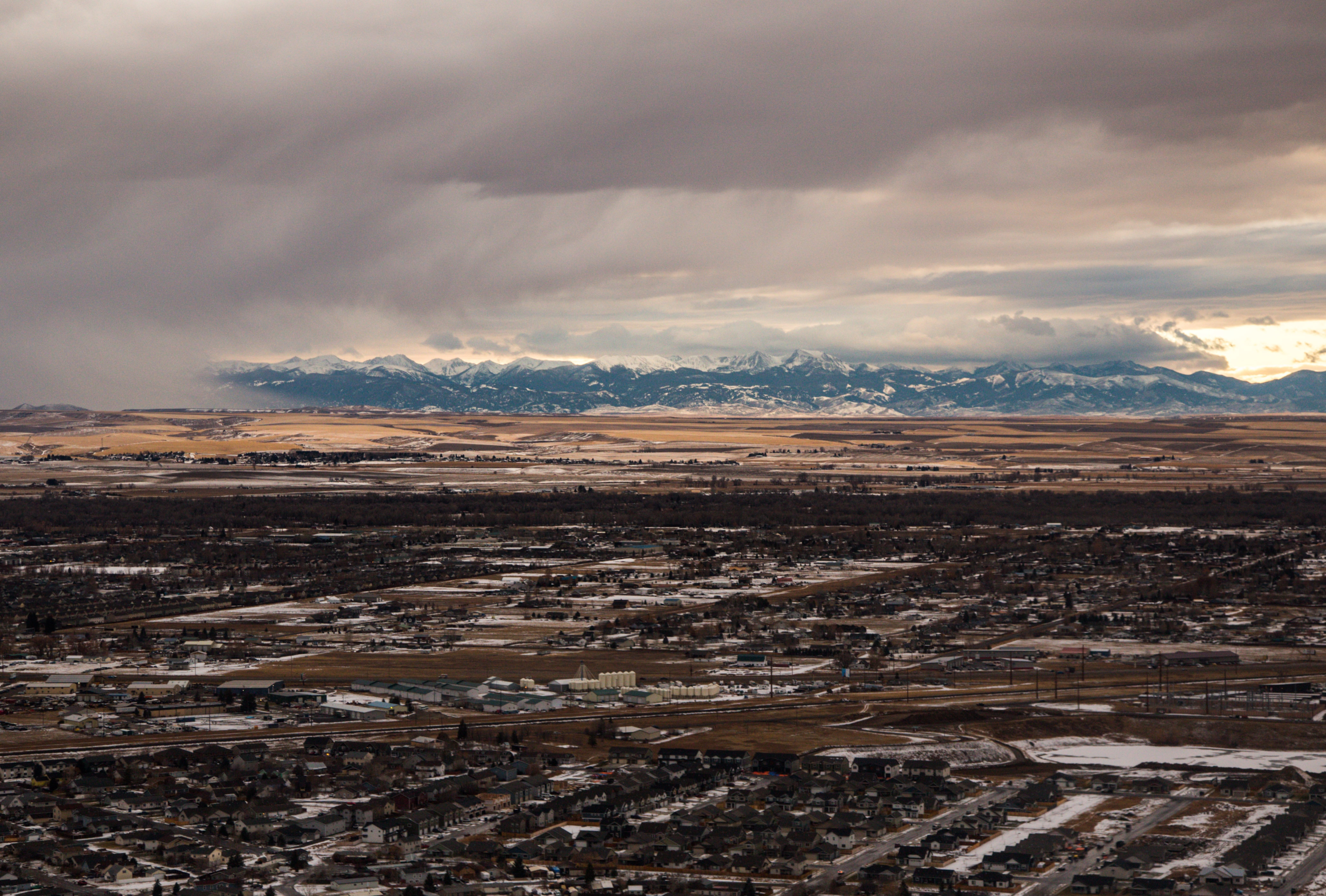 Driving into Billings Montana 
I-90 is the main Highway that takes you right to Billings, Montana. This Highway has an 80 MPH speed limit. You will have fun legally zooming down the empty Highway to your destination of Billings, Montana. There are other options for getting to billings from Wyoming, like us-310 or US-212. Both roads offer beautiful views as you enter the Billings, Montana, valley. 
If you are driving in the summer, I recommend the US-212 from Wyoming route coming over the Beartooth mountain pass. There are no words to describe the beauty of this mountain pass and no comments to explain how wild the switchbacks are. I am talking about 15 MPH speed limits, but you will go slower to stay on the road. Stop at the top to soak in the quiet mountainside. This is also a great place to see a bear in its natural habitat.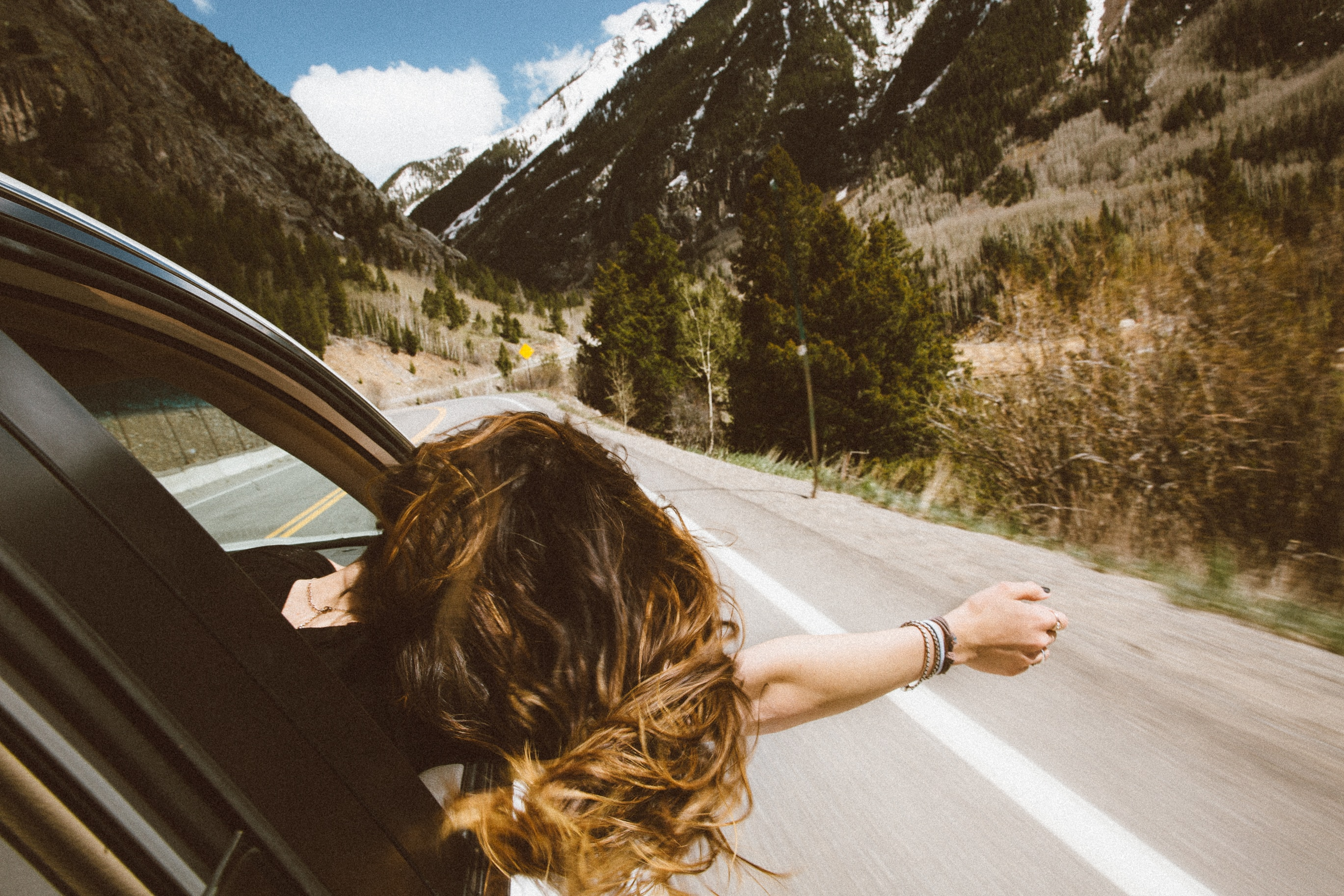 ONE DAY ITINERARY: THE BEST THINGS TO DO IN BILLINGS MONTANA
Breakfast and a Hike with a View of the Rim: 
The first thing you will want to do on your Ultimate Billings Montana day trip stops somewhere for some yummy breakfast and a Hike with a view of the city. Billings has the usual fast-food options like Panera, Mcdonald's, Starbucks ETC. Here are some of the more local places I recommend for breakfast:
·    Great American Bagel: This place makes its own yummy bagels. You can get Coffee, sandwiches, smoothies, and more. I like this for a quick breakfast option, but they have seats if you want to sit down to enjoy your food. I recommend getting your food to go and drive up the road to the Rim Hike or Turn out that I talk about later
· Sophie's Kitchen: This is my favorite place in Billings to eat. They have the most delicious French toast. Their menu is not just primary flavors. Every menu item is handcrafted and worth the trip to their restaurant. Their waiters are also all so nice! They always seem so interested in me and are very attentive. Take a seat and enjoy the best breakfast meal of your life.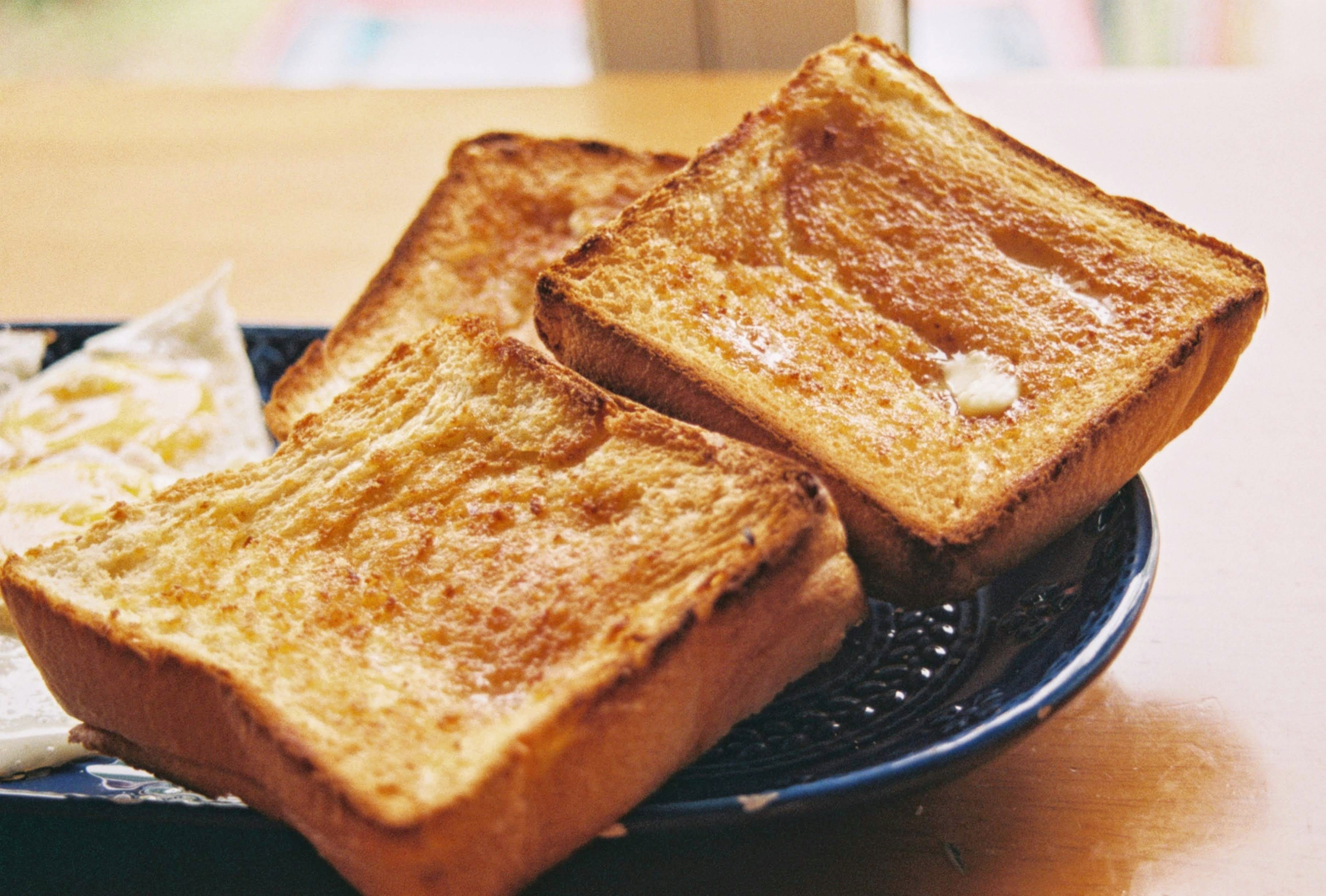 Hike option: 
After your meal, you want to drive up to Zimmerman Trail and park in this parking lot. You should download Alltrailsbefore you start your hike at Zimmerman Park because this hike has so many options, and all the trails cross each other if you ever get lost or are wondering how much further you have, alltrails will track your progress on a map for your reference. 
Zimmerman Park is my favorite hike because there are endless options for your hike, but that also means you can get a little lost. Many options are available to you, but you can just take a short walk to get a great view of the city. Just a few hundred feet down from the parking lot to the cliff edge of the rim, you can take a seat and see an aerial view of Billings, Montana. Also, you can take a hike ranging from a short walk to several miles. Just pick a path and get lost. You cannot get lost, as all the trails will lead you back to the parking lot. You also can use Alltrails to see where you are and where you need to go.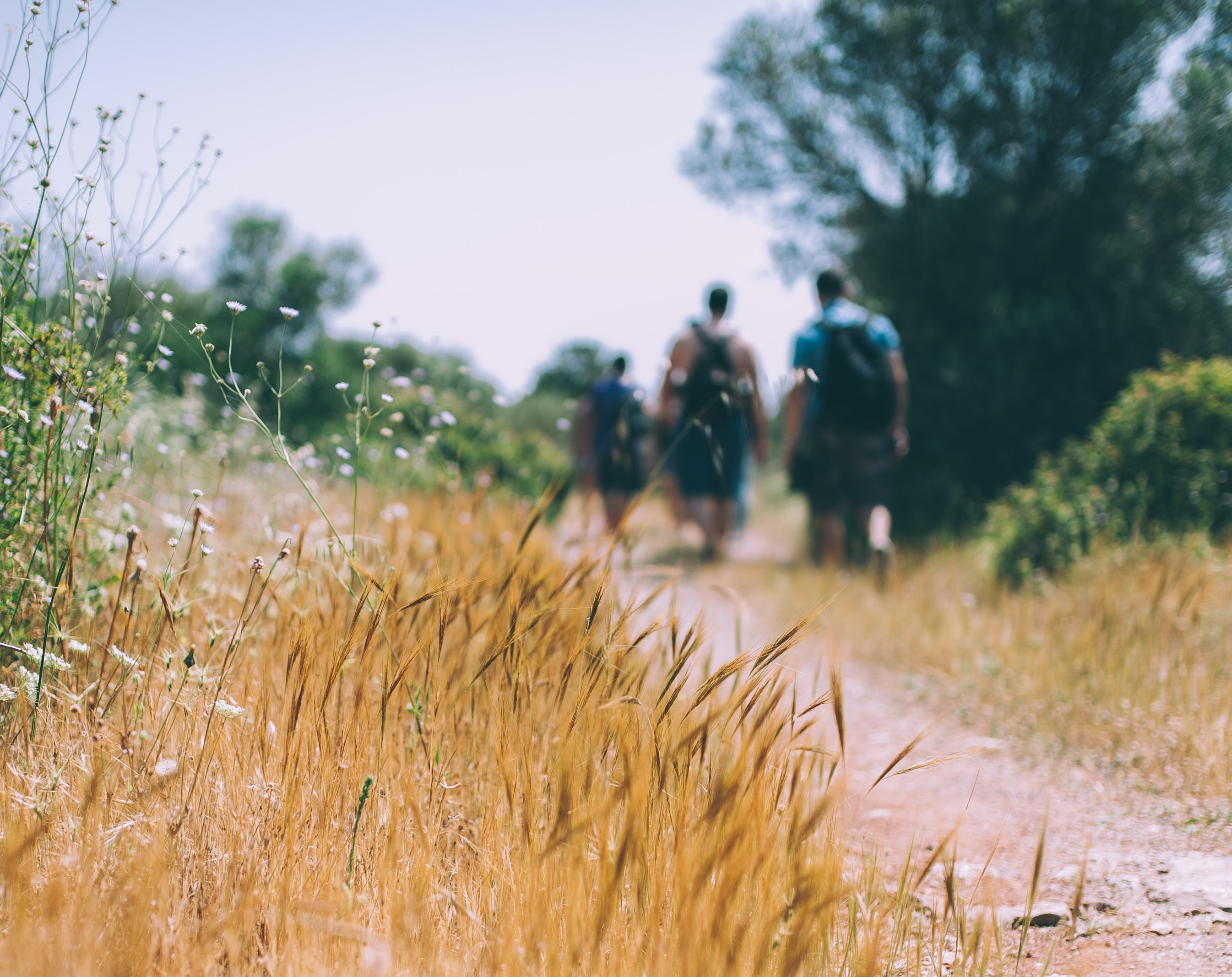 Parking option: 
If you have young kids, are strapped for time, or are not interested in a hike, you can also drive up to the Rim Lookout that stretches along the rim. There are several pullouts miles long where you can pull up and park and look over the edge of Billings, Montana. There is an excellent view of Downtown Billings, Montana. My husband and I love driving up here and enjoying a meal in our car. 
Swords Park is a 19-acre park located in the heart of Billings, Montana. The park is named after Billings' first mayor, Preston B. Swords. It offers stunning panoramic views of the city and the Yellowstone Valley, with several hiking trails that wind through sandstone cliffs and rock formations. Swords Rimrock Park also features a playground, picnic area, and a dog park.
You cannot go to Billings without taking a hike. Billings has a unique landscape with the north and south rims surrounding the banana belt city of Billings. The Rims plus the distant mountains make for a beautiful view. Billings has so many other hikes to enjoy, so if you have more time, you can check those out for more of the Billings landscape.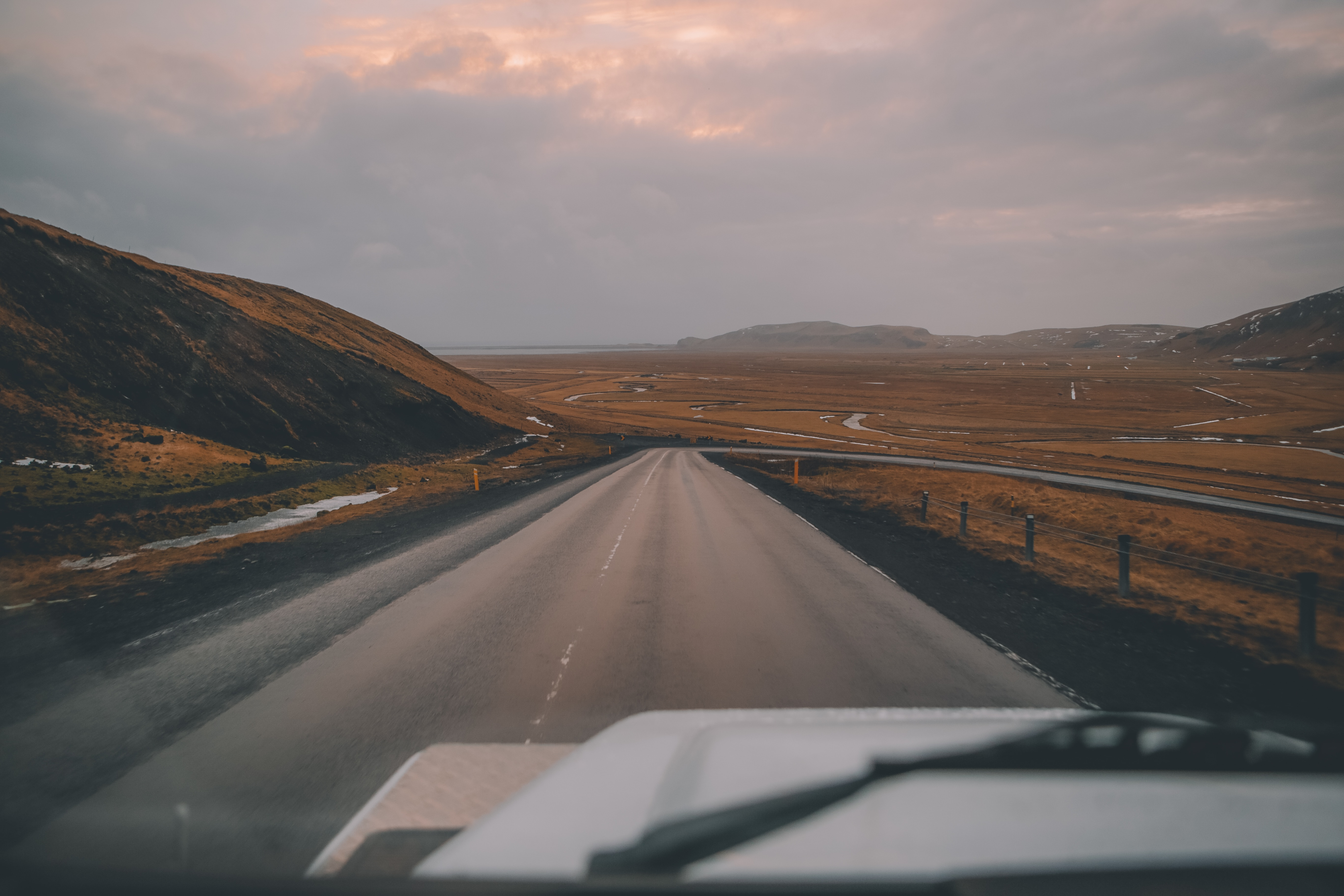 2. Scheels & lunch, the Disney Land of Billings, Montana 
We love Scheels. When we lived in Billings, we loved to drive over to Scheels and just explore. Scheels is a high-end outdoor and sporting goods store. It sounds like a tiresome shopping trip, but it is much more than that. It has a cafe with a fudge bar, a massive aquarium with colorful fish, and an indoor Ferris wheel! You do not have to buy anything to enjoy this enormous store. It is a staple on my Billings, Montana tour, and I highly recommend visiting. Scheels is also in a strip mall parking lot, so there are other restaurants and shopping nearby. For lunch, I recommend: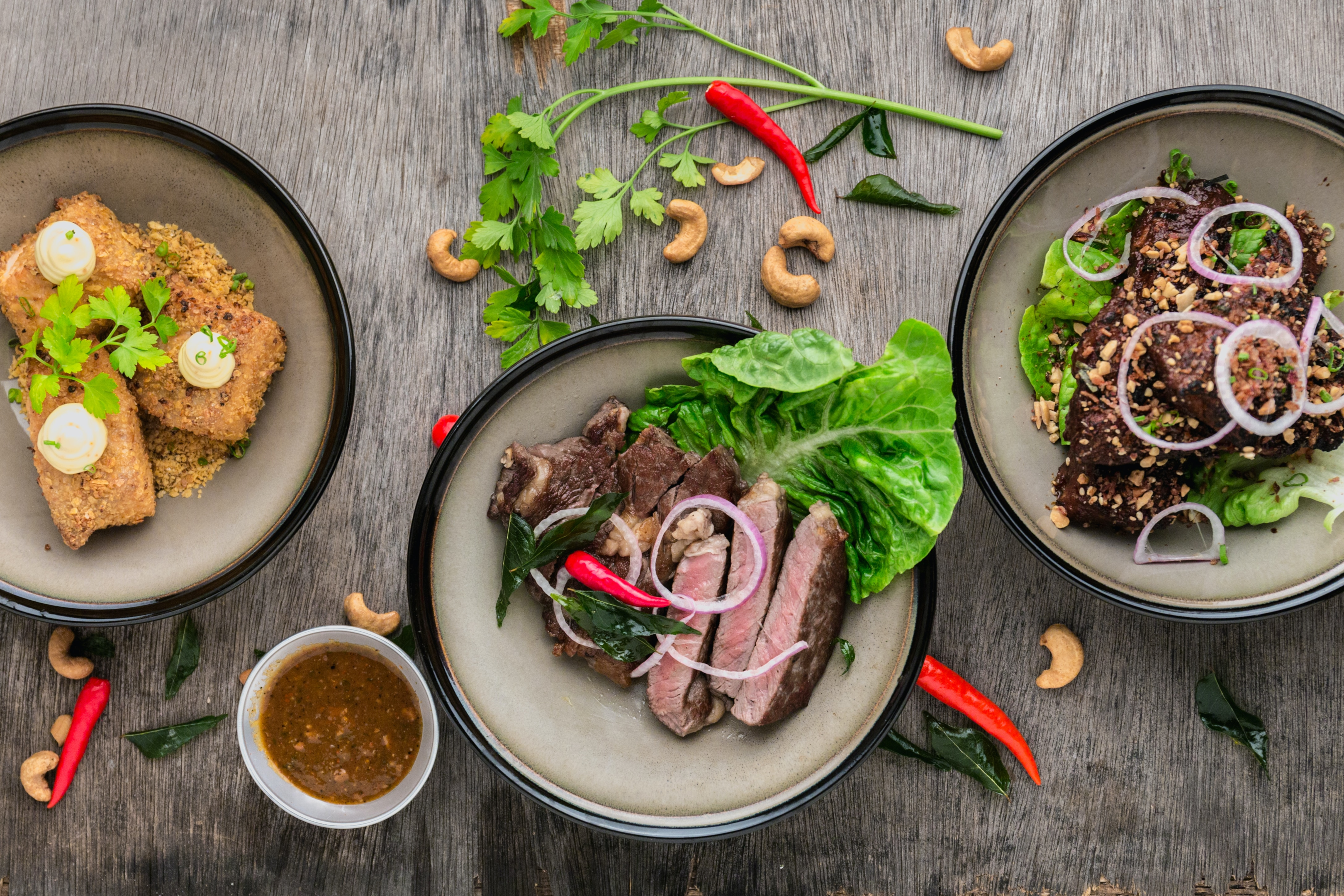 3. Afternoon Activity Roulette
After breakfast, a morning hike, browsing at Scheels, and lunch, your time in billings is ending. You only have a few hours of fun stuff left, so pick one of the activities below that sounds the most exciting.
Yellowstone Rive at Riverfront Park Billings Montana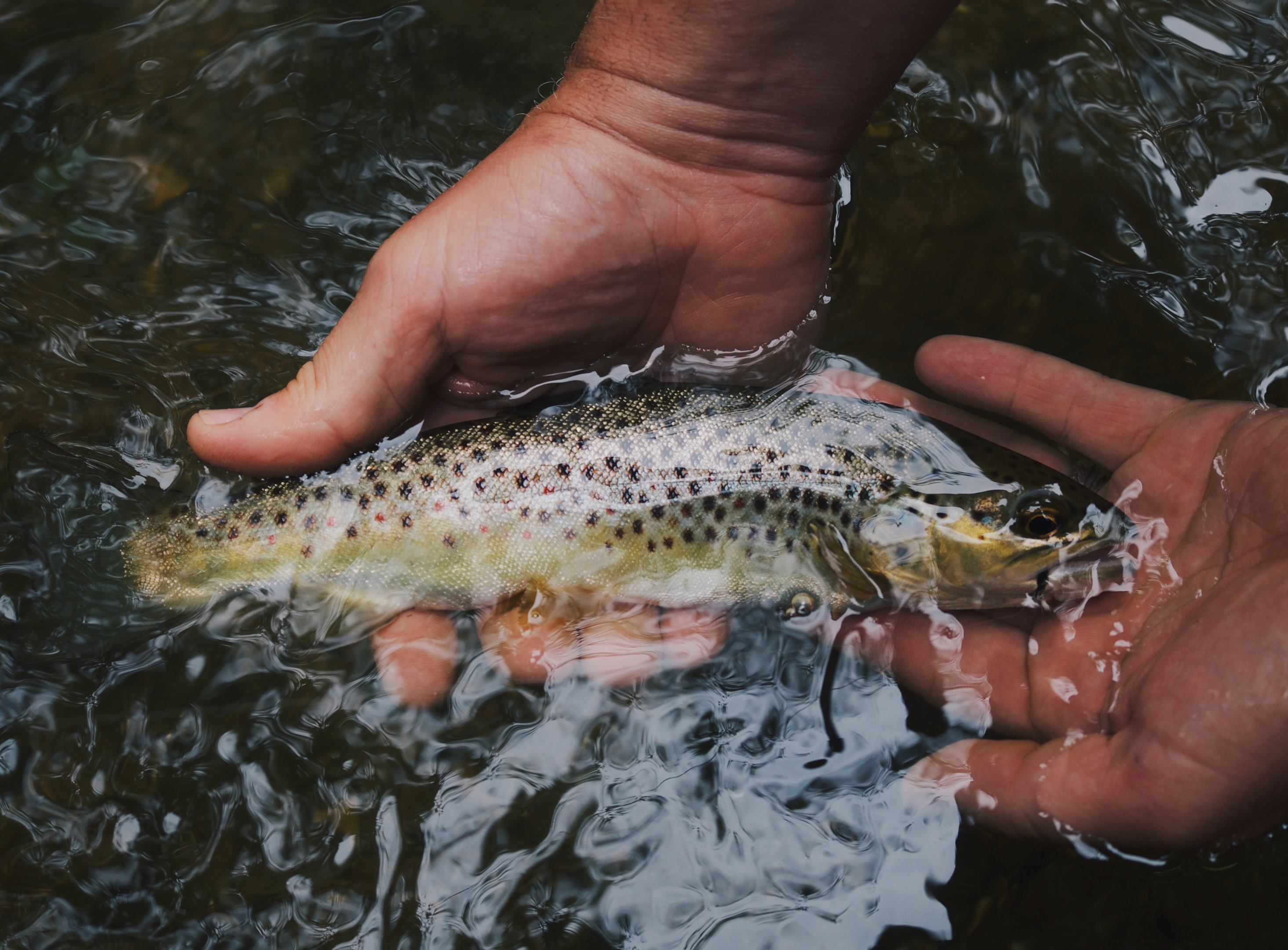 Dinner and Dessert: 
Finish off your day with some yummy dinner and dessert. Billings has many popular chain restaurants like Five Guys, Olive Garden, Outback Steakhouse, etc. They also have some yummy local restaurants and breweries.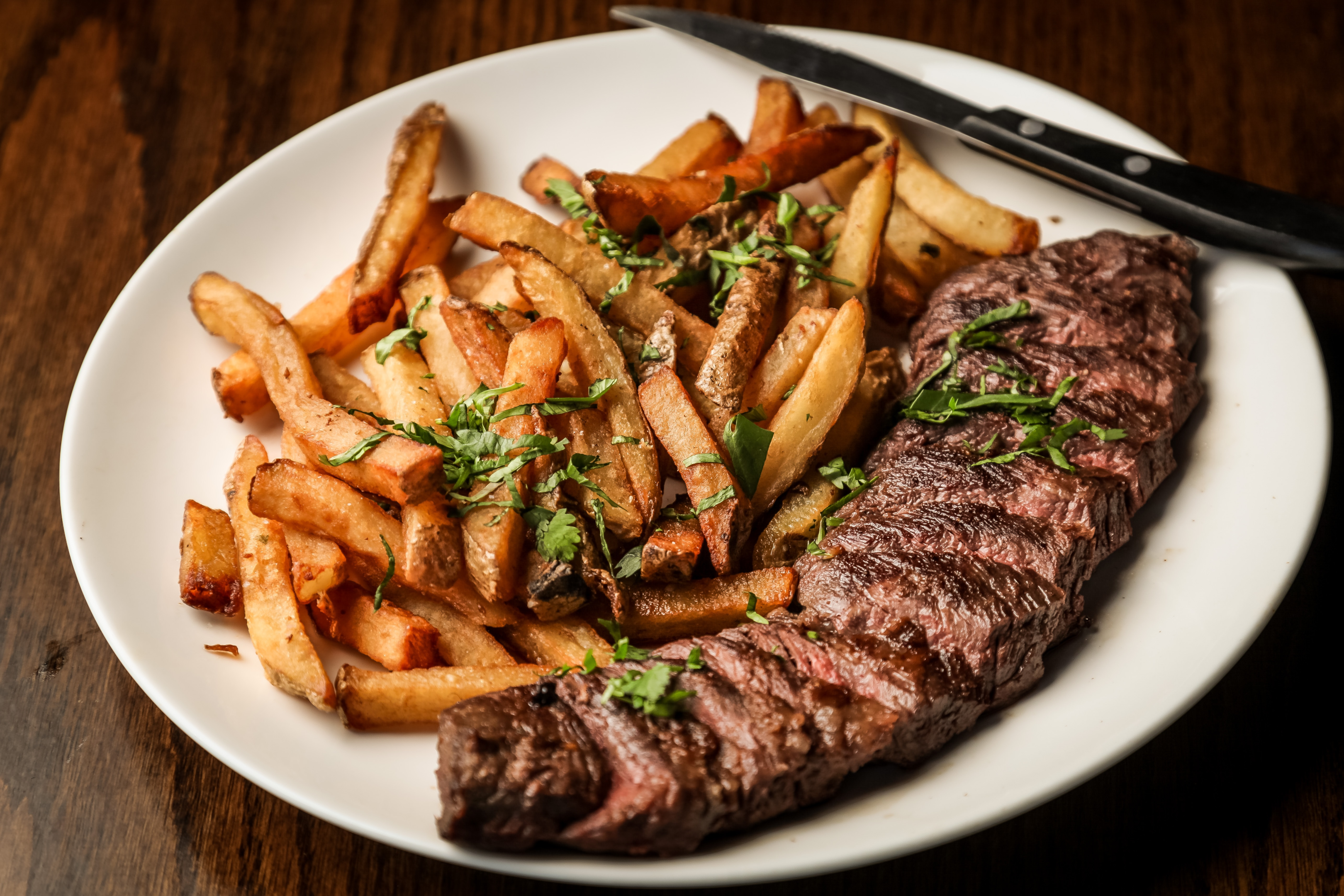 Places to stay: 
Once you get into Billings, you will need a base camp. When I visit somewhere, I like to choose accommodations near the activities I will be doing. So, what am I interested in doing in Billings, Montana? Billings is divided into 3 sections: West End, Downtown, and the Heights. For example, if you are visiting family in the heights, I would not get your hotel in the west end. The downtown area is in the middle of the west end and the heights. I prefer the west end as that is where the newer side of billings is. 
Billings is a big city, so they have all the name-brand hotels like Marriott, Holiday Inn, La Quinta, and Super 8. Billings also has a hotel called Big Horn Resort with a reef indoor water park attached. The reef indoor water park is not included in your stay, but when my family visits me in Billings, they always stay here, and going to the reef indoor water park is super fun. 
I am a Marriott Bonvoy member, and I always love the consistency and quality of Marriott hotels, so I recommend one of the Marriott hotels in Billings, Montana, for your stay.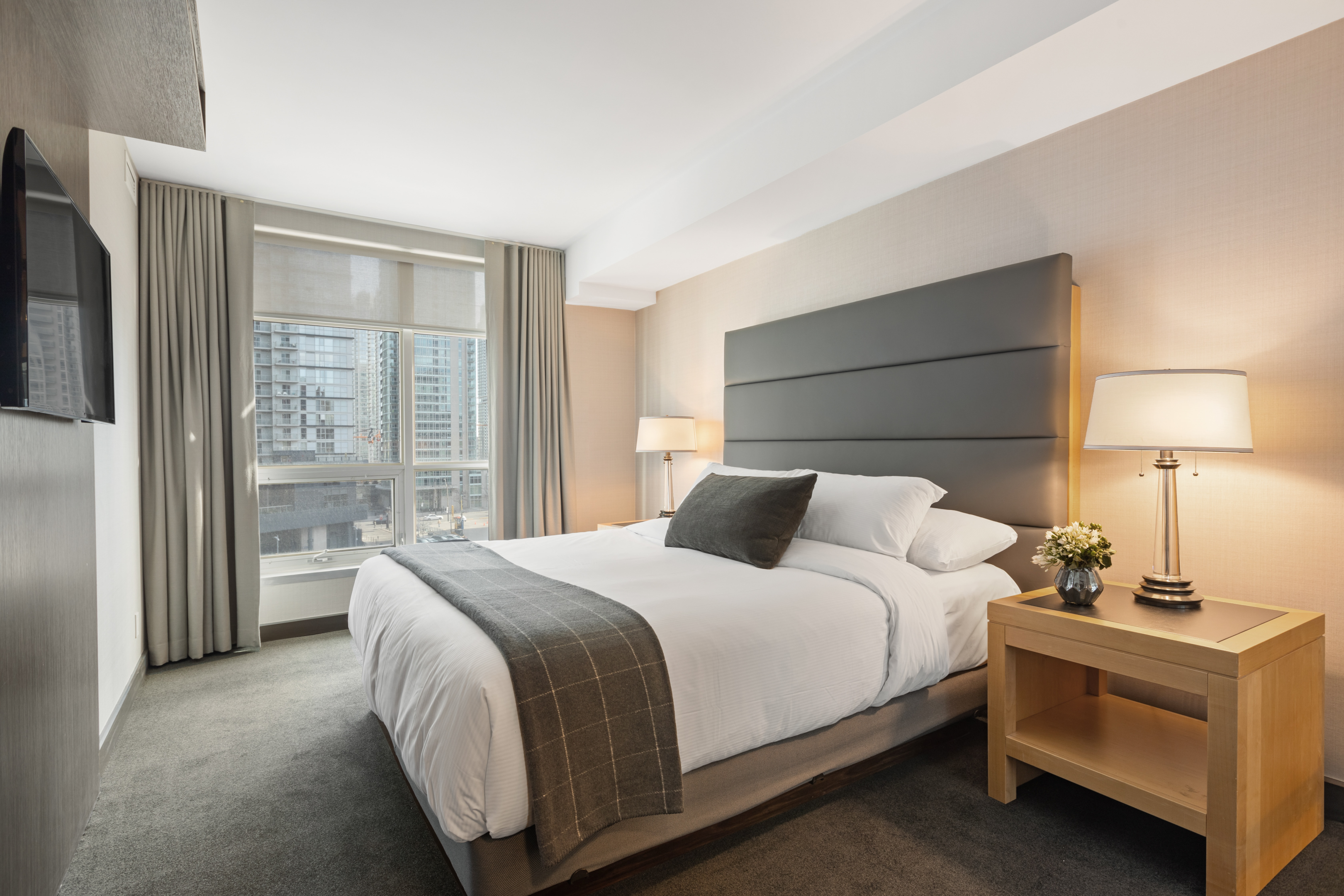 More Fun Things to do in Billings MT
Still have some questions about Billings Mt? Montana is Montanas largest city so we have more tourist sites for you!
The Rimrocks
The Rimrocks is a geological formation that the northern rocky mountains that overlooks Billings, Montana, and offers spectacular views of the city and the surrounding landscape. The Rimrocks are made up of sandstone cliffs that rise up to 500 feet above the Yellowstone River Valley. The formations are unique and are characterized by their red and yellow hues, which are particularly striking during sunrise and sunset. There are several trails that run through the Rimrocks, including the Four Dances Natural Area Trail, which offers stunning views of the Yellowstone River and the surrounding countryside. Visitors can also explore the Pictograph Cave State Park, located on the east side of the Rimrocks, which features prehistoric rock art and archaeological sites. You can hike, participate in mountain biking, or just sit and enjoy the views.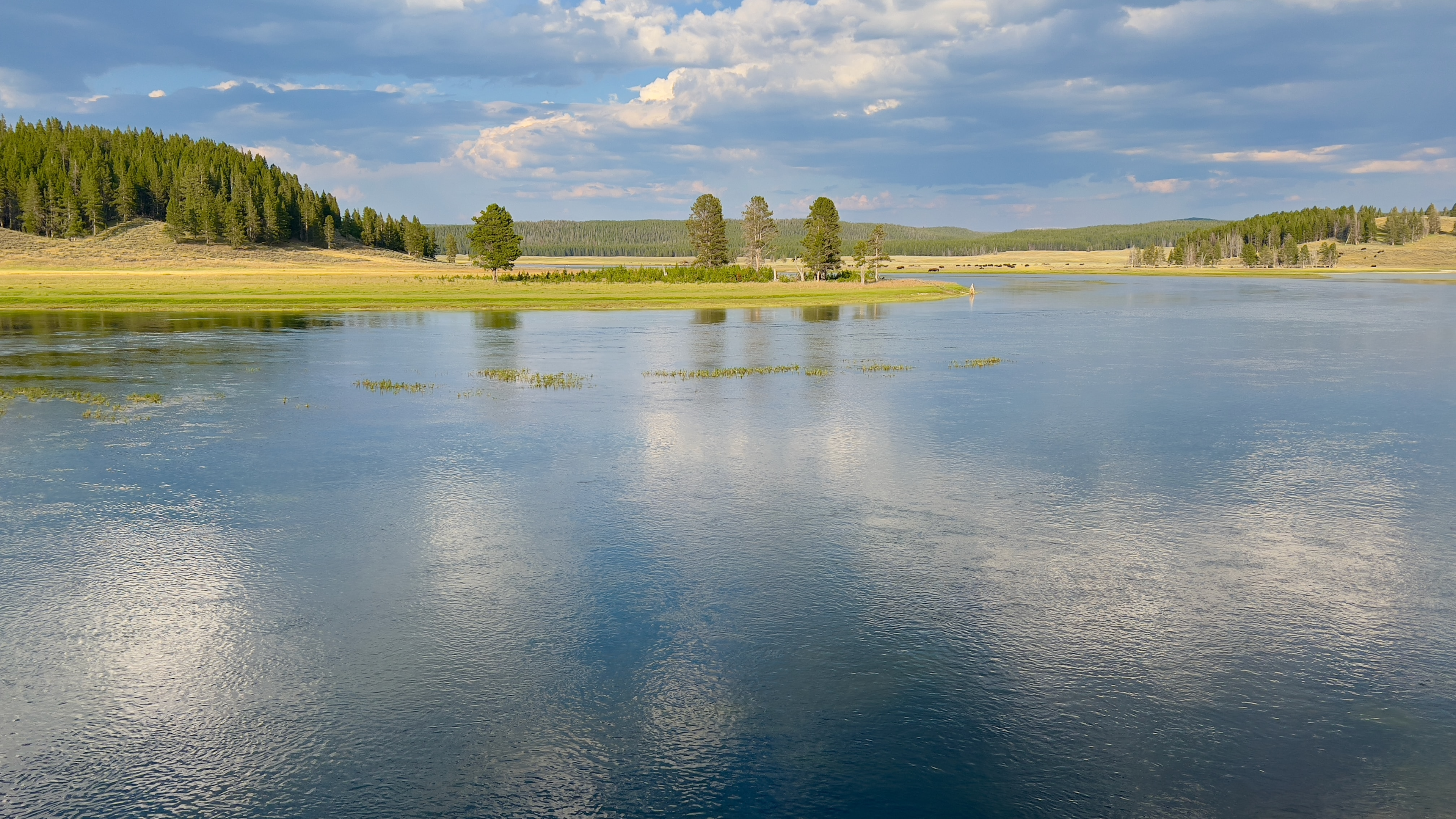 Moss Mansion
Moss Mansion is a historic house museum located in Billings, Montana, that was built in 1903 by entrepreneur Preston Boyd Moss of the prominent Moss family. The Moss Mansion is a remarkable example of the Arts and Crafts style of architecture and features original furnishings and artwork from the early 20th century. Visitors to the mansion can take guided tours and learn about the Moss mansion and family's fascinating history, as well as the culture and lifestyle of the early 1900s. The mansion also hosts various events and activities throughout the year, including art exhibits, concerts, and holiday tours. Moss Mansion is a must-see attraction in Billings, and it offers a unique glimpse into the city's rich cultural heritage.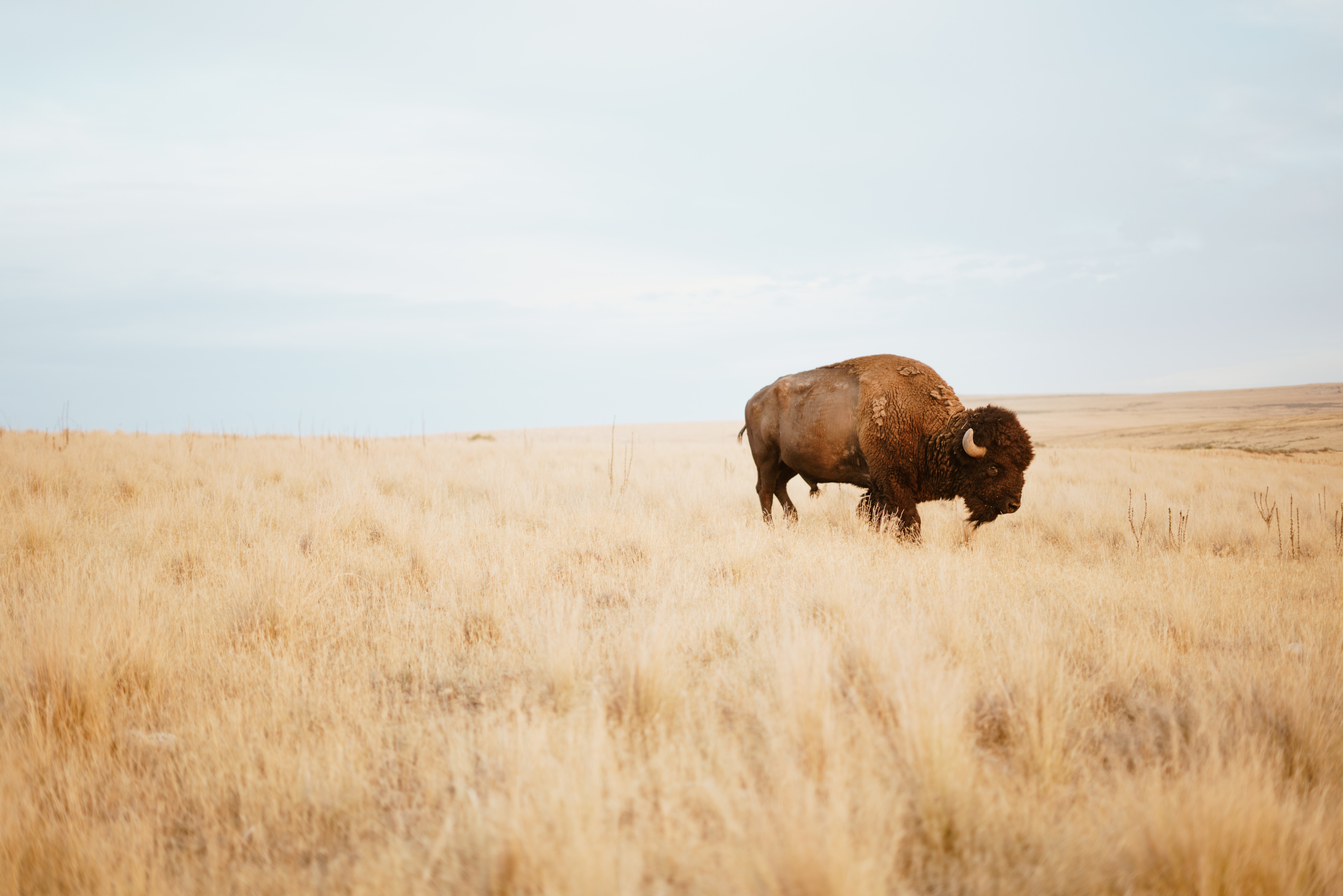 Yellowstone Art Museum
The Yellowstone Art Museum is a non-profit contemporary art center located in downtown Billings Mt. The Yellowstone Art museum has been serving the community for over 50 years and features local artists in a variety of rotating Montana collection exhibitions, educational programs, and public events. The Yellowstone Art museums collection includes over 7,000 artworks, including paintings, sculptures, photographs, and works on paper, with a focus on contemporary art from the Rocky Mountain region. The yellowstone art museum also offers art classes, workshops, and lectures for all ages, making it a great resource for art education in the region. The Yellowstone Art Museum is an important cultural institution in Billings and a must-visit for anyone interested in contemporary art.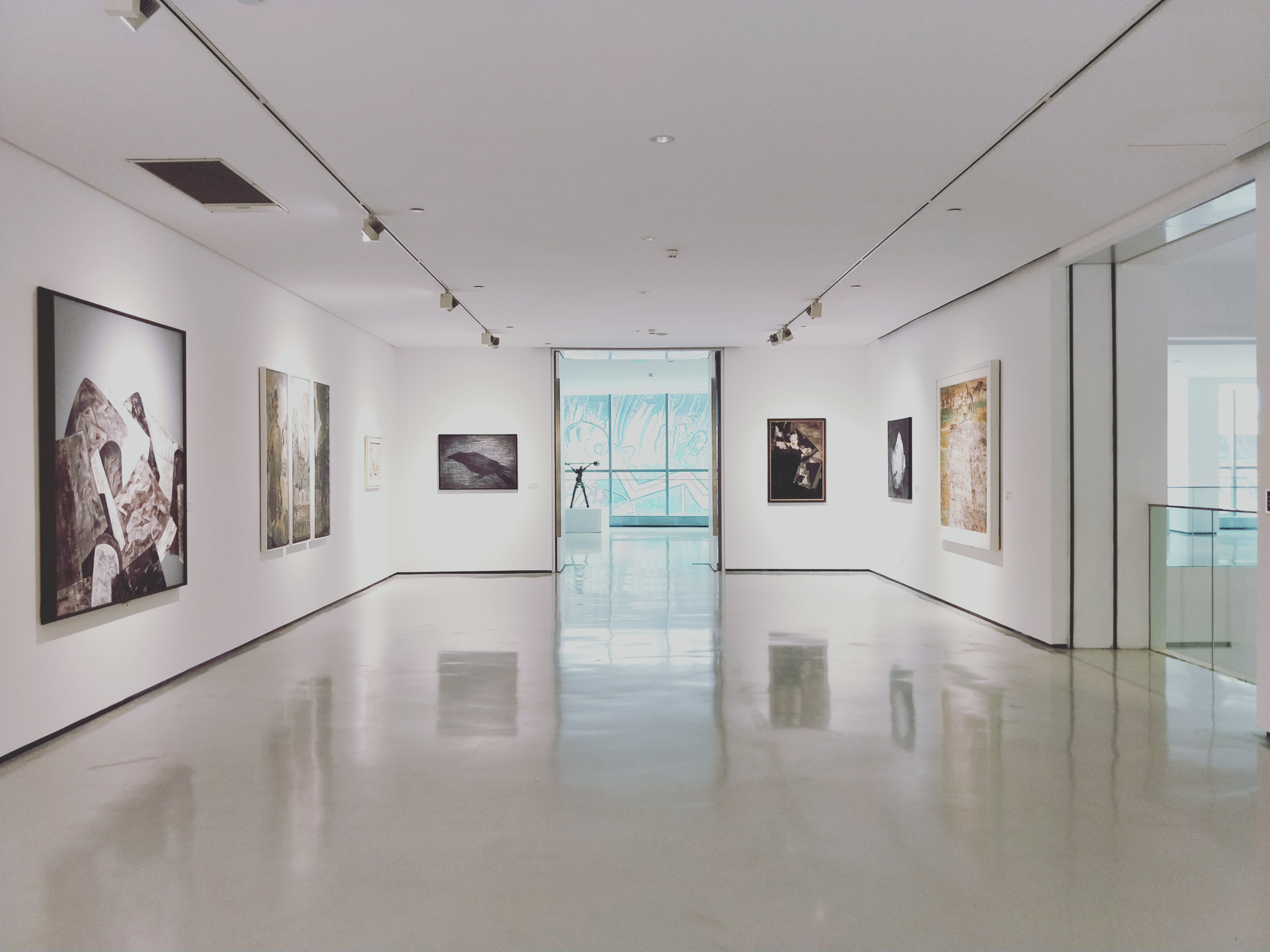 Dehler Park
The Billings park and rec says "Dehler Park is a multi-use stadium in Billings. It is primarily used for baseball and is the home of the Billings Mustangs, American Legion Baseball and Montana State University – Billings Mustangs. Dehler Park replaced the old Cobb Field stadium and Athletic swimming pool in 2008." You can check out the MSUB Baseball schedule here.
Pictograph Cave State Park
Pictograph Cave State Park is a prehistoric archaeological site located in Billings, Montana. The park contains three caves that are famous for their rock paintings, or pictographs, created by prehistoric peoples thousands of years ago. The paintings depict animals, humans, and various abstract symbols, and they provide a glimpse into the culture and beliefs of the people who created them. Visitors to the park can take a self-guided tour of the caves and learn about the history and significance of the pictographs through interpretive signs. The park also offers hiking nature trails, picnic areas, and a center with exhibits on the area's natural and cultural history. Pictograph Cave State Park is a unique and fascinating destination for anyone interested in archaeology and history.
Billings, Montana, is home to several cross-country skiing opportunities. Pictograph Cave State Park and Riverfront Park both offer groomed trails for skiing enthusiasts. The Billings TrailNet also maintains several trails in and around the city, including the Swords Park Trail, Zimmerman Park Trail, and the Two Moon Park Trail. These trails provide a great way to explore the natural beauty of Billings in the winter.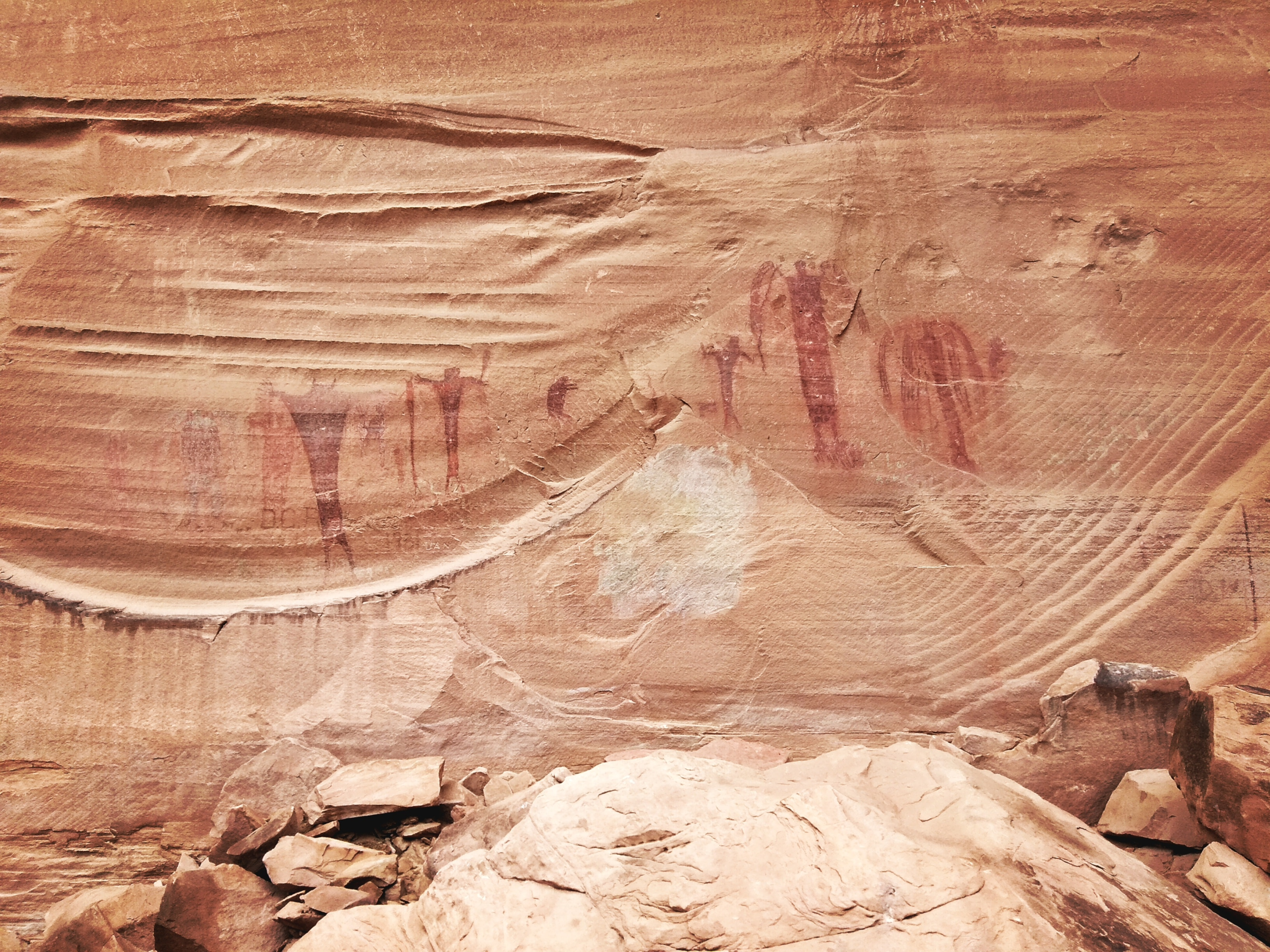 Two Moon Park
Two Moon Park is a picturesque park located in Billings, Montana. It spans over 275 acres and is known for its beautiful scenery and wildlife. The park offers a variety of recreational activities, including hiking, fishing, and birdwatching. It also features a disc golf course and a playground for children.
Little Big Horn National Monument
The Little Bighorn Battlefield National Monument is located near Billings, Montana, and is dedicated to the memory of the Battle of Little Bighorn, which took place on June 25-26, 1876. The monument encompasses 765 acres of rolling hills and grasslands, museum, and several historic markers and monuments. Visitors can take a self-guided tour of the battlefield, which includes interpretive signs and markers that explain the events of the battle. The museum features exhibits on the battle, the people who fought in it, and the history of the Great Plains. Overall, the Little Bighorn Battlefield National Monument provides a fascinating look into one of the most significant events in American history.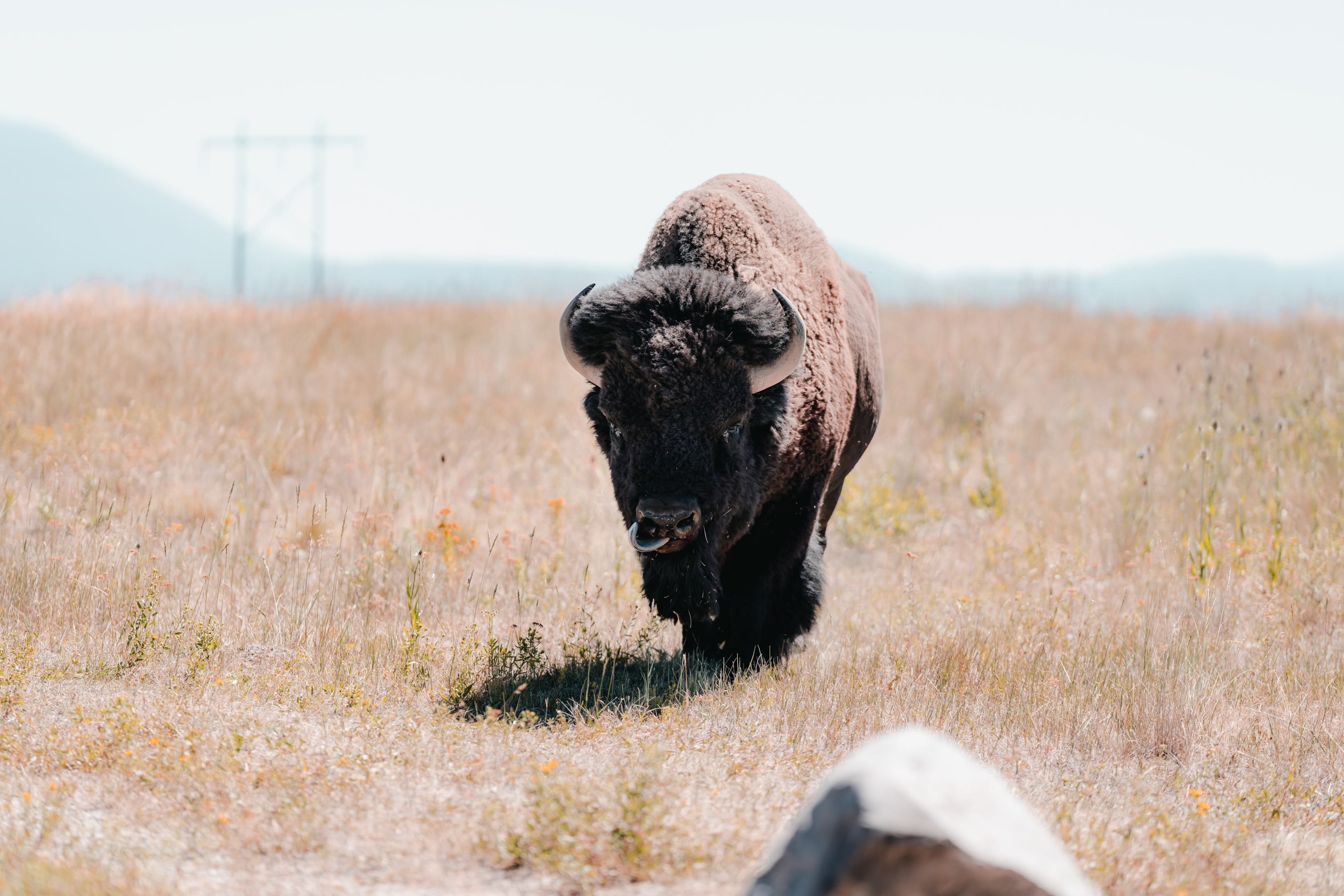 Riverfront Park
Riverfront Park is a public park located in downtown Billings, Montana. The park spans 10 acres and is situated on the banks of the Yellowstone River, offering stunning views of the water and the city skyline. The riverfront park features a variety of amenities, including picnic sites, a playground, a boat ramp, and a fishing dock. Visitors to the riverfront park can also enjoy a leisurely stroll along the park's walking paths, take in the beautiful flower gardens, and watch the ducks and geese that call the park home. Additionally, Riverfront Park hosts a variety of events and concerts throughout the year, making it a popular destination for locals and visitors alike.
You can also visit lake Josephine while you are at the park. Lake Josephine is a small lake located in the Billings Heights neighborhood of Billings, Montana. The lake covers an area of approximately 12 acres and is surrounded by a park that offers several recreational activities such as fishing, hiking, and picnic sites. The lake is home to a variety of fish species, including rainbow trout and bluegill.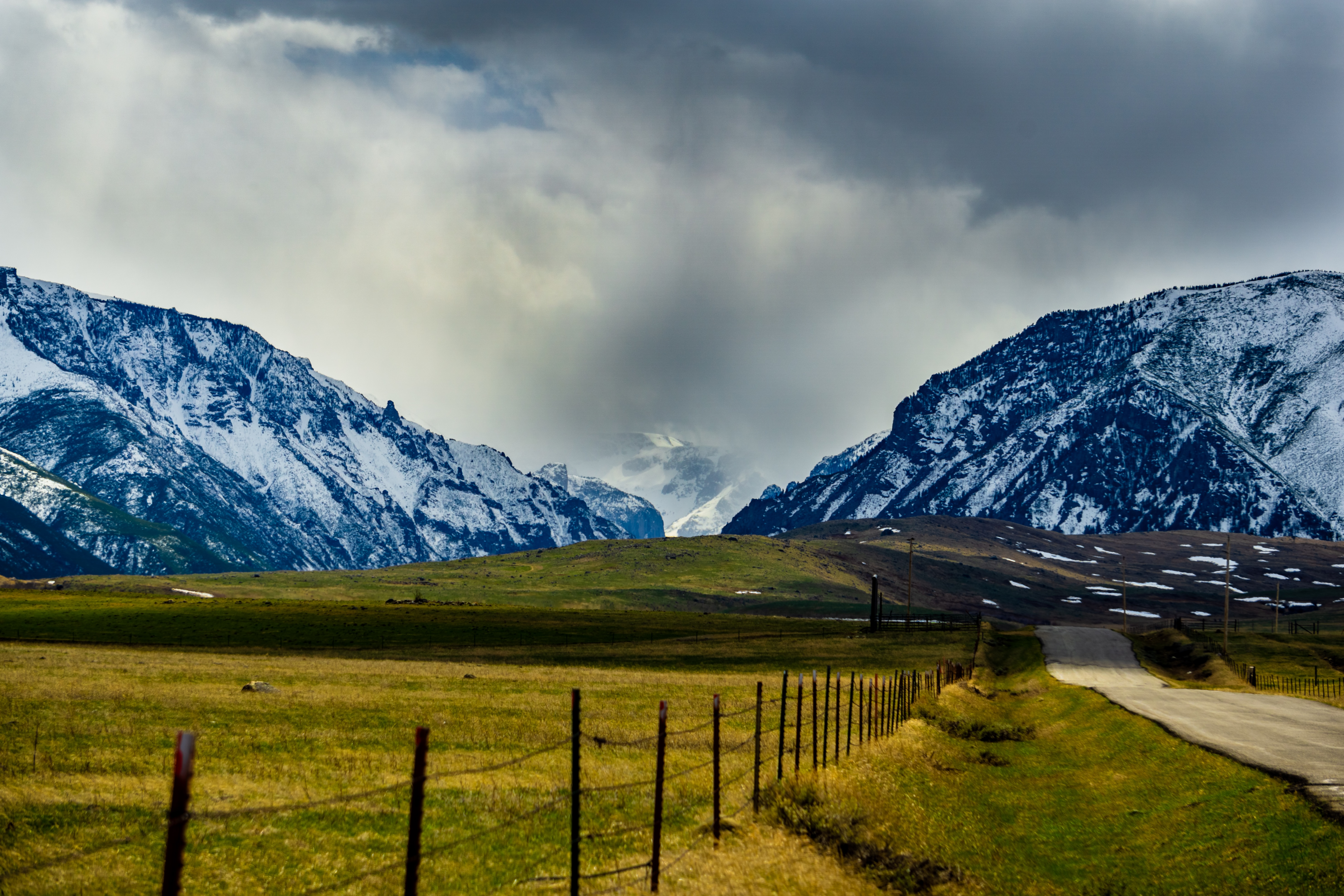 Four Dances Recreation Area
Four Dances Recreation Area is a natural park located about 10 miles south of Billings, Montana. The park offers stunning views of the city skyline, Yellowstone River Valley, and the surrounding mountains. Visitors can enjoy a variety of recreational activities, such as hiking, mountain biking, bird watching, and picnicking. The park also features a 1.5-mile interpretive trail that explains the area's history and natural features. The highlight of the park is the Four Dances rock formation, a unique geological feature that was considered sacred by the Crow tribe. The park is open year-round, and admission is free, making it an excellent destination for outdoor enthusiasts and nature lovers alike.

Horseback Riding Billings MT
Horseback riding is a popular activity in Billings, Montana, which offers a variety of scenic trails for riders of all skill levels. One of the most popular destinations is the Pictograph Cave State Park, which offers guided horseback tours through the park's beautiful scenery and historic sites. Another popular option is the Bitter Creek Outfitters, which provides trail rides and pack trips through the Absaroka-Beartooth Wilderness. Additionally, Yellowstone National Park, which is located just a few hours' drive from Billings, offers guided horseback tours through the park's picturesque landscapes. Horseback riding is a great way to explore the natural beauty of Montana and experience the state's western heritage.
Lake Elmo State Park
Lake Elmo State Park is a popular outdoor recreational area located in Billings, Montana. The park features a man-made reservoir that provides a variety of water-based activities, including fly fishing, boating, and swimming. One unique attraction at Lake Elmo State Park is the Lake Elmo State Park Theater, which is an outdoor amphitheater that hosts a variety of events and performances throughout the year. The theater has seating for up to 1,000 people and features a stage and sound system for live music, plays, and other performances. The theater is surrounded by beautiful natural scenery, making it a great venue for outdoor events and gatherings.
Alberta Bair Theater
The Alberta Bair Theater is a performing arts center located in Billings, Montana. It was built in 1931 and has since become a cultural icon in the city. The theater hosts a wide range of events, including concerts, educational programs, the Billings Symphony Orchestra, Broadway shows, dance performances, and comedy acts. It has a seating capacity of 1,400 and boasts state-of-the-art lighting and sound systems. The theater has also undergone several renovations to update its facilities and enhance the patron experience. The Alberta Bair Theater is a nonprofit organization and relies on donations and support from the community to continue bringing world-class performances to Billings. The Billings Symphony Orchestra also does some free performances at parks in Billings. You can check their schedule on their website here.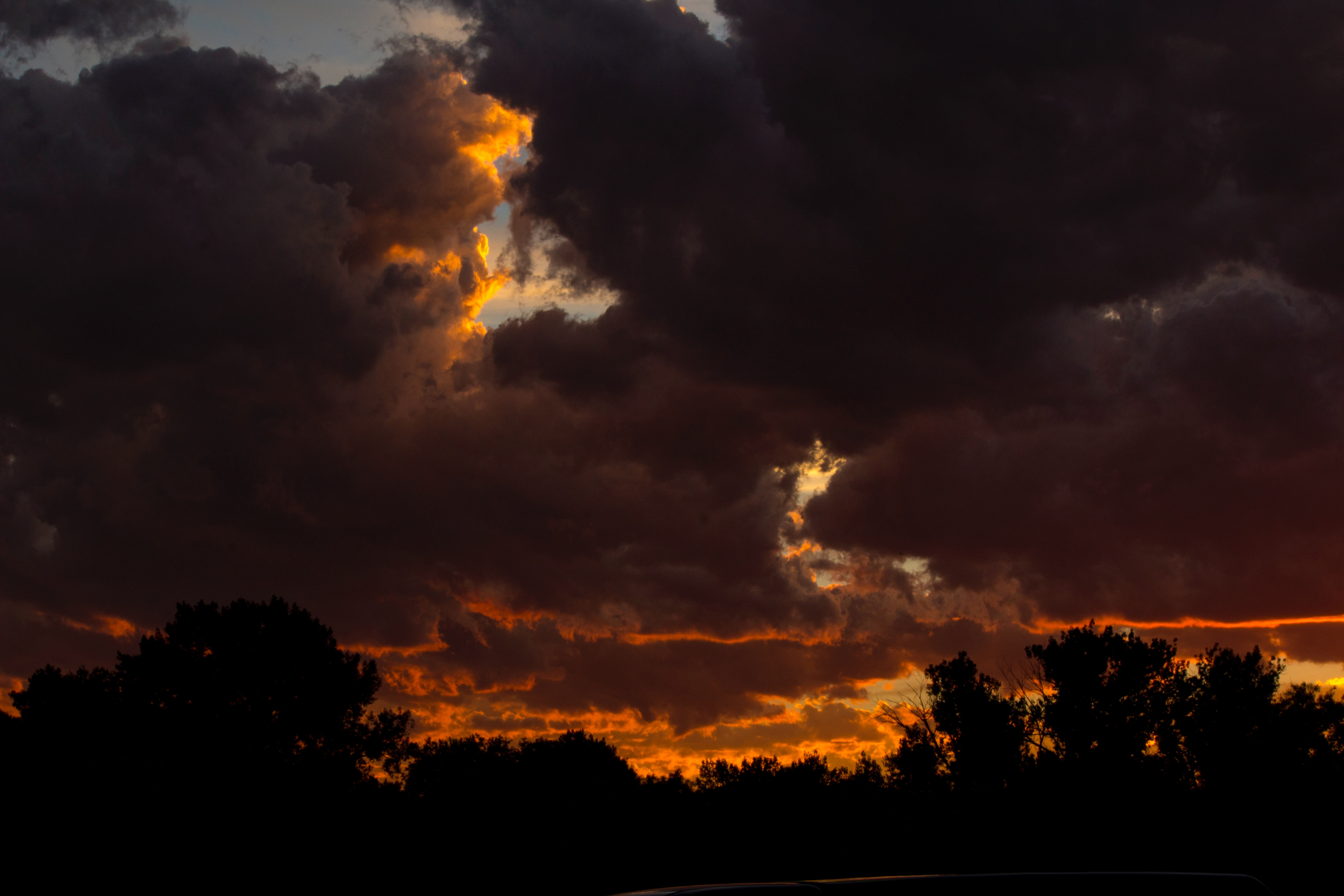 Day Trip to Bighorn Canyon Recreation Area
Sure, here's a possible itinerary for a day trip to Bighorn Canyon Recreation Area:
9:00 AM: Start your day trip from Billings, Montana, and head south on Highway 87 towards Hardin. The drive takes approximately one and a half hours, covering a distance of around 70 miles.
10:30 AM: Arrive at the Bighorn Canyon new Visitor Center, located on the east side of the canyon near Fort Smith, Montana. Here, you can get information on the park's history, geology, and recreational opportunities.
11:00 AM: Take a scenic drive along the Bighorn Canyon National Recreation Area, starting at the Visitor Center and driving south along the eastern shore of the Bighorn Lake. The scenic drive offers spectacular views of the canyon walls, the lake, and the surrounding mountains.
12:00 PM: Stop for a picnic lunch at the picnic tables in one of the park's picnic areas, such as the Barry's Landing or Horseshoe Bend picnic areas. Enjoy your lunch while taking in the stunning views of the canyon.
1:00 PM: Take a hike on one of the park's many hiking trails, such as the Yellowtail Dam Overlook Trail or the Afterbay Lake Trail. These trails offer great opportunities to see wildlife, wildflowers, and the wildlife park and unique geological formations.
3:00 PM: Head back to the Visitor Center and take a guided tour of the historic ranches in the area, such as the Ewing-Snell Ranch or the Mason-Lovell Ranch. These tours offer insight into the area's rich history and the challenges of ranching in the canyon.
4:30 PM: Wrap up your trip and head back to Billings. The drive back takes around one and a half hours.
6:00 PM: Arrive back in Billings and enjoy a well-deserved dinner at one of the city's many great restaurants.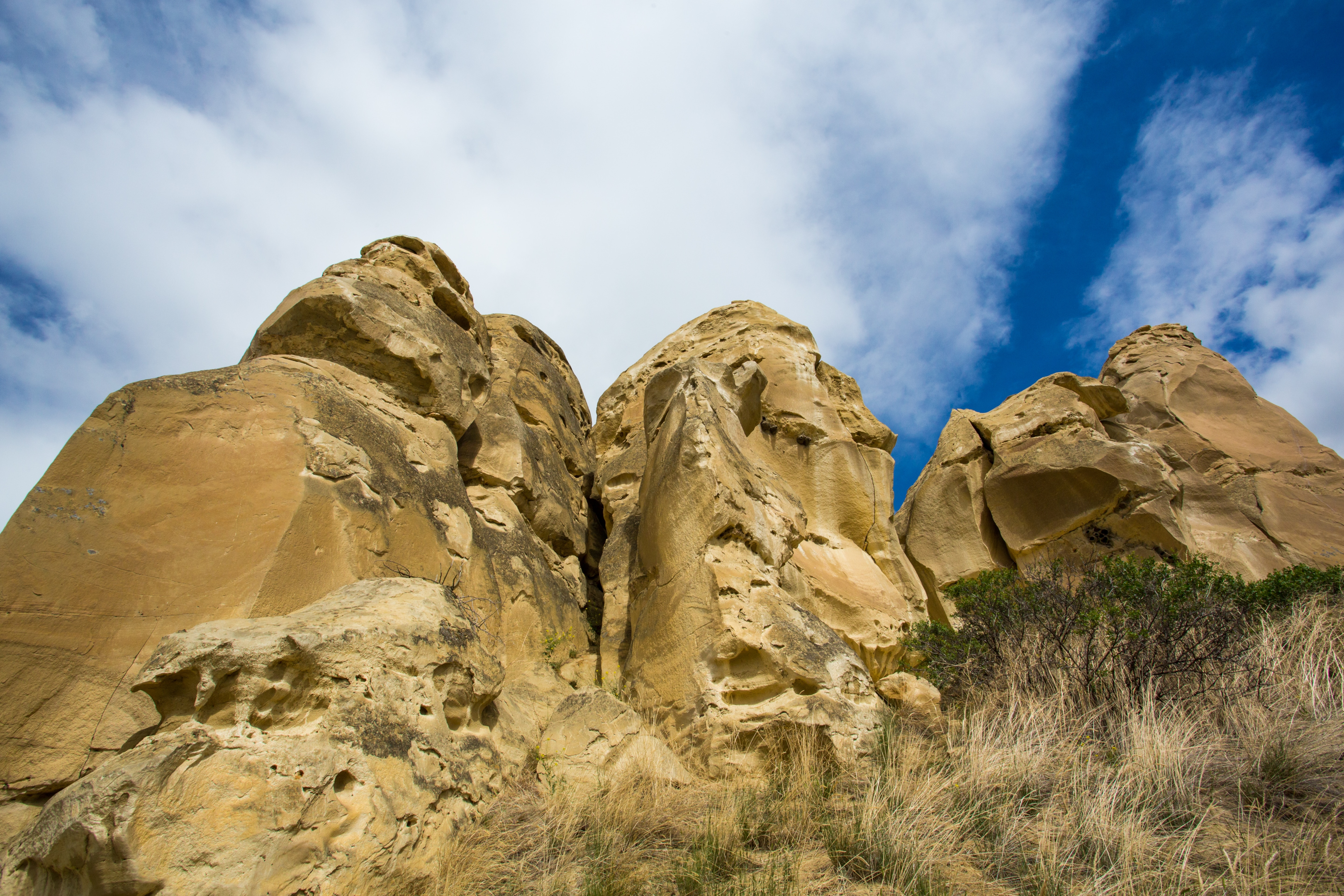 Going to Yellowstone From Billings Montana:
How far is Yellowstone National Park from Billings?
Yellowstone National Park is approximately 140 miles southwest of Billings, Montana. The park's Northeast Entrance is the closest entrance to Billings, and it's located near the town of Cooke City, Montana.
The driving distance from Billings to the Northeast Entrance of Yellowstone National Park is around 97 miles, and it takes approximately two and a half to three hours to drive, depending on traffic and road conditions.
There are also several scenic routes you can take to get from Billings to Yellowstone, including the Beartooth Highway and the Chief Joseph Scenic Byway. Both of these routes offer breathtaking views of the surrounding mountains and valleys, but they can also be challenging to drive due to their winding and steep nature.
Note that Glacier National Park is a 6 hour drive so I would not put that in the same trip at Yellowstone, unless you are on an ultimate road trip and have the time.
Can you visit both Billings, Montana, and Yellowstone?
Yes, you can visit both Billings, Montana, and Yellowstone National Park. Billings is located in northern plains, approximately 140 miles northeast of the national park entrance at Gardiner, Montana. The drive from Billings to Yellowstone takes around three hours, and there are several scenic routes you can take to get there.
Many visitors to Yellowstone Yellowstone national park Park fly into Billings and then rent a car to drive to the park. This allows them to enjoy the natural beauty and attractions of both Billings and Yellowstone during their trip.
In addition to Yellowstone, there are also several other nearby attractions to explore from Billings, such as the Beartooth Highway, Pompey's Pillar National Monument, and the Little Bighorn Battlefield National Monument. Don't forget to stop at the gift shop to get a souvenir!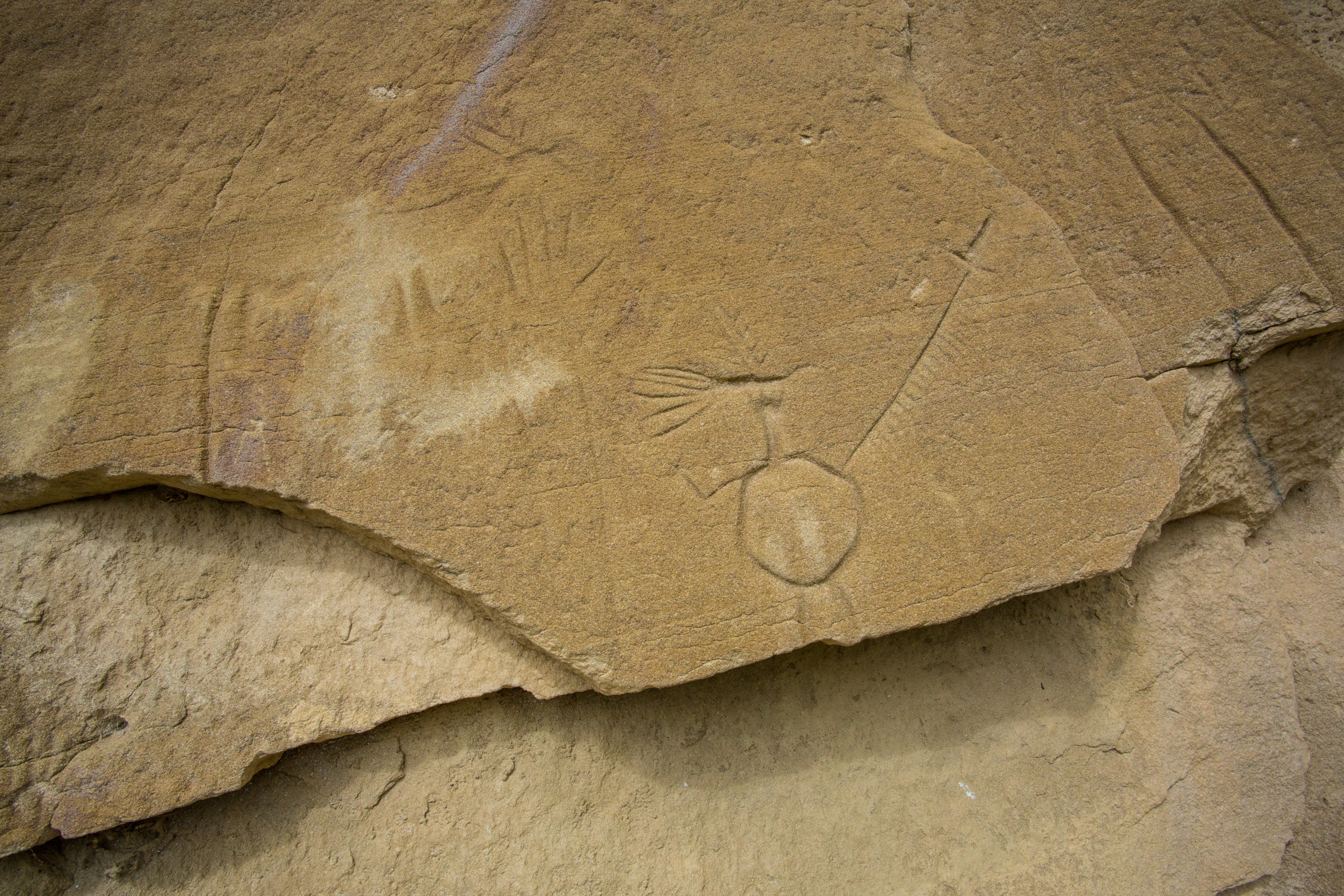 Additional Resources: 
Check out the Visit Billings and Visit Montana websites. They have some great resources on things to do in Billings and Montana. The Visit Billings also has an events page to see if your trip lines up with any special events here in billings.
Conclusion: 
Is Billings Montana worth visiting?
Yes, Billings, Montana is worth visiting if you're interested in exploring the American West. The city is surrounded by natural beauty, including the Yellowstone River, the Beartooth Mountains, and the Badlands. You can also visit historical sites, such as the Moss Mansion and the Western Heritage Center, and enjoy a variety of outdoor activities, including hiking, fishing, and skiing. Additionally, Billings has a vibrant downtown area with restaurants, shops, and art galleries. Overall, Billings offers a unique blend of outdoor adventure, history, and modern amenities, making it a great destination for travelers.
Why is Billings called the Magic city?
Billings, Montana is called the "Magic City" because of its rapid growth and development in the early 20th century. The name "Magic City" originated from the city's founding in 1882, when it was a small railroad town. However, after the discovery of oil in the early 1900s, the city quickly grew and transformed into a thriving metropolis.
The city's rapid growth and development earned it the nickname "Magic City" because of how quickly it seemed to appear and expand. In fact, in just a few short years, Billings grew from a small town into a bustling city with a population of over 30,000 people. The name "Magic City" has stuck visiting billings ever since, and today, it has moon park that serves as a reminder of the city's history and growth.
Final Remarks
I had so much fun writing this article for you because it reminded me of my time living in Billings, Montana's largest city. What a beautiful city tucked away in the northwestern United States full of so much history in the Western Heritage Center. It is close to Yellowstone national park, has excellent food and shopping (take advantage of the no sales tax), great hikes & fishing, and so much more. Billings is a beautiful city if you love the outdoors and want a non-tourist-flooded place to explore attractive Montana. 
Enjoy your trip to Billings, Montana. My local's insight into the Best Things to Do in Billings, Montana, was helpful to you and your trip-planning needs. If you want to leave a comment below or email me at contact@legacyterra.com, I would love to answer your questions.
Most people visit Billings in the summer months but if you are looking for a winter retreat check out how beautiful Billings can get when it is covered in snow. (Note that Billings gets much less snow than most of the state).