Maui
The U.S. Island Has 120 Miles of Shoreline, 80 Beaches, and Some of the Most Beautiful Water You've Ever Seen
Maui is Hawaii's second biggest island. The island was nicknamed "the Valley Island". It described its geographical location as the large valley between two dormant volcanic islands in the very east maui and in the west. Haleakala translates to "House of the Sun". The crater is the largest dormant volcano in the world. Mauna Kahalawai is a big island considered as an erosionally formed volcanic mountain in Hawaii. Maui has an impressive coastline that spans 120 miles and 80 beaches.
In addition to its natural beauty, Maui is also known for its rich history and culture. The island has a strong connection to its native Hawaiian roots, with many cultural sites and landmarks that offer a glimpse into the island's past. Visitors can explore ancient Hawaiian temples, learn about traditional arts and crafts, and experience the local cuisine, which draws on a mix of Hawaiian, Asian, and European influences.
History of Maui
Maui is an island in the Hawaiian archipelago that has a rich history and culture. The island was settled by Polynesian voyagers around 1,500 years ago, who brought with them a rich culture and way of life that is still evident on the island today. Here is a brief history of Maui:
Pre-contact period:
Prior to the arrival of Europeans, Maui was home to a thriving native Hawaiian population that developed a unique culture and society. The people of Maui developed a complex system of land management and agriculture that allowed them to sustain themselves and their communities.
Contact with Europeans:
In 1778, Captain James Cook arrived in the Hawaiian Islands, marking the beginning of European contact with the native Hawaiian people. Over the next century, European traders and missionaries began to settle in Hawaii, bringing with them new technologies, ideas, and diseases that had a significant impact on the native population.
Unification of Hawaii:
In the early 19th century, a powerful chief named Kamehameha I began to unite the Hawaiian Islands under his rule. By 1810, Kamehameha had conquered all of the major Hawaiian islands, including Maui, and established the Kingdom of Hawaii.
Plantation era:
In the late 19th century, the sugar industry became the dominant economic force in Hawaii, with large plantations covering much of the islands. Thousands of immigrant workers, mainly from China, Japan, and the Philippines, came to work on the plantations, and their influence is still felt on Maui today.
Annexation by the United States:
In 1898, the United States annexed Hawaii, making it a territory of the United States. Hawaii remained a territory until it became a state in 1959.
Modern era:
Today, Maui is a popular tourist destination, known for its natural beauty, rich culture, and laid-back lifestyle. The island's economy is primarily based on tourism, but there is also a growing technology industry, as well as a strong agricultural sector that produces coffee, macadamia nuts, and other crops.
Despite the challenges of modernization and development, Maui has managed to preserve much of its natural beauty and cultural heritage. The island's stunning coastline, lush rainforests, and majestic mountains continue to draw visitors from around the world, while its rich history and culture offer a glimpse into the island's past and present.
Things to Do on Maui
Haleakala National Park, Kula, Polipoli area, and more
Maui has one national park, which is Haleakala National Park. It is located on the island's eastern side and covers over 33,000 acres of land, including the dormant Haleakala volcano and the Kipahulu area of the island. The park offers a variety of activities and attractions, including:
Sunrise or sunset viewing:
One of the most popular activities in the park is watching the sunrise or sunset from the summit of Haleakala, which offers spectacular views of the island.
Hiking:
There are several hiking trails in the park, ranging from easy walks to challenging hikes, including the popular Pipiwai Trail in the Kipahulu area.
Camping:
The park offers several campgrounds, including wilderness campsites in the crater and drive-up campsites in the Kipahulu area.
Scenic drives:
The park offers several scenic drives, including the Haleakala Highway, which takes visitors to the summit of the volcano, and the Road to Hana, which offers stunning views of the island's coastline and waterfalls.
Ranger-led programs:
The park offers a variety of ranger-led programs, including guided hikes, cultural demonstrations, and stargazing programs.
Wildlife viewing:
The park is home to a variety of wildlife, including the nene (Hawaiian goose), which is Hawaii's state bird, and the endangered Hawaiian petrel.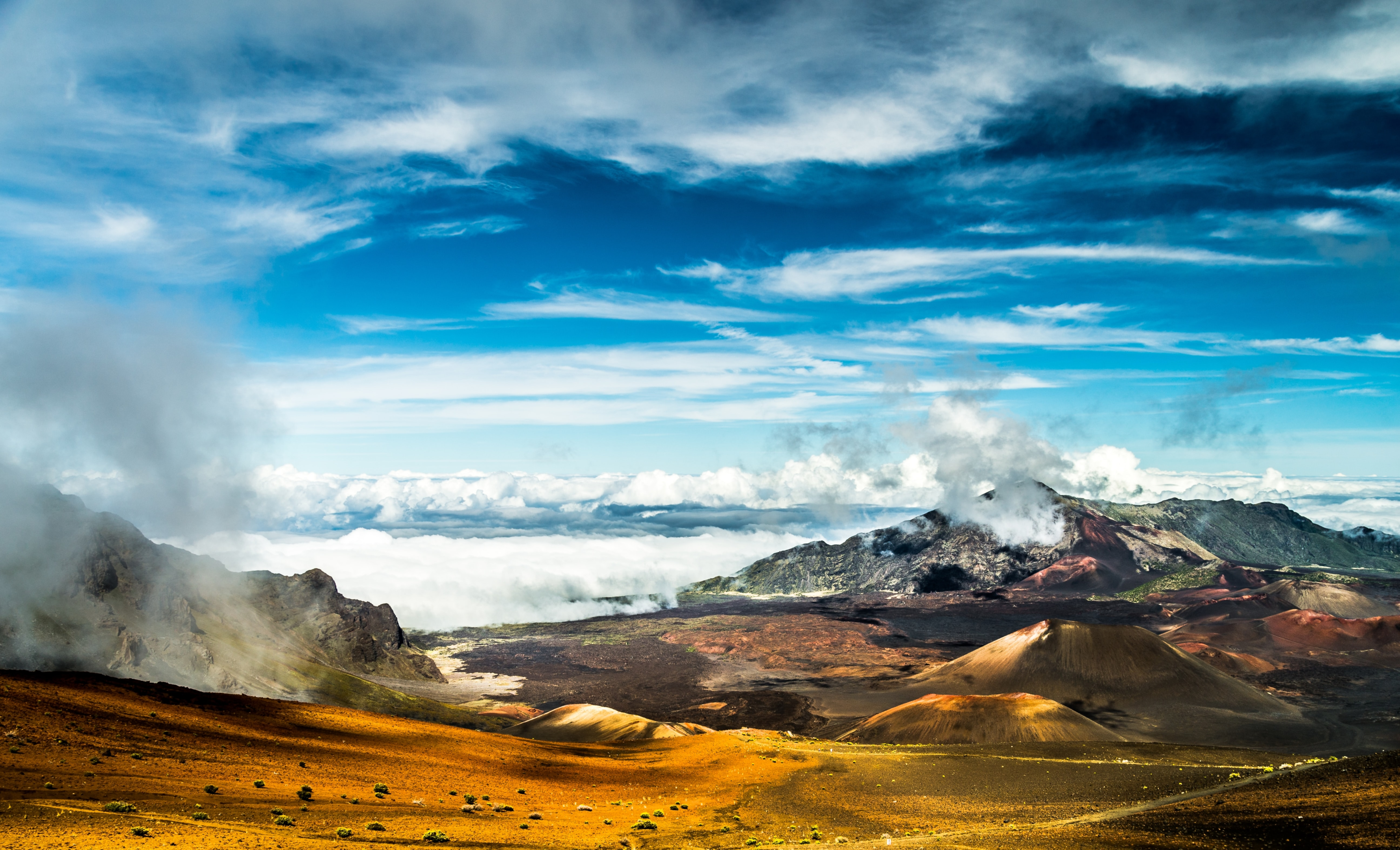 2. Drive the Road to Hana:
The Road to Hana is a scenic drive on the island of Maui, Hawaii, known for its stunning natural beauty and adventurous spirit. The drive stretches 64 miles along the island's northeastern coast, featuring countless waterfalls, lush rainforests, and beautiful beaches.
The road is narrow and winding, with over 600 hairpin turns and 59 bridges, including the famous Seven Sacred Pools. It is recommended to take your time and make stops along the way to fully enjoy the beauty of the landscape.
There are plenty of activities to do during the drive, such as hiking, swimming, and exploring the small towns along the way. Some must-see spots include the Twin Falls, Wai'anapanapa State Park, and the small town of Hana.
It is important to note that the drive can be challenging for some, especially those who experience motion sickness or fear of heights. It is also important to exercise caution and follow traffic rules, as the road can get busy and dangerous.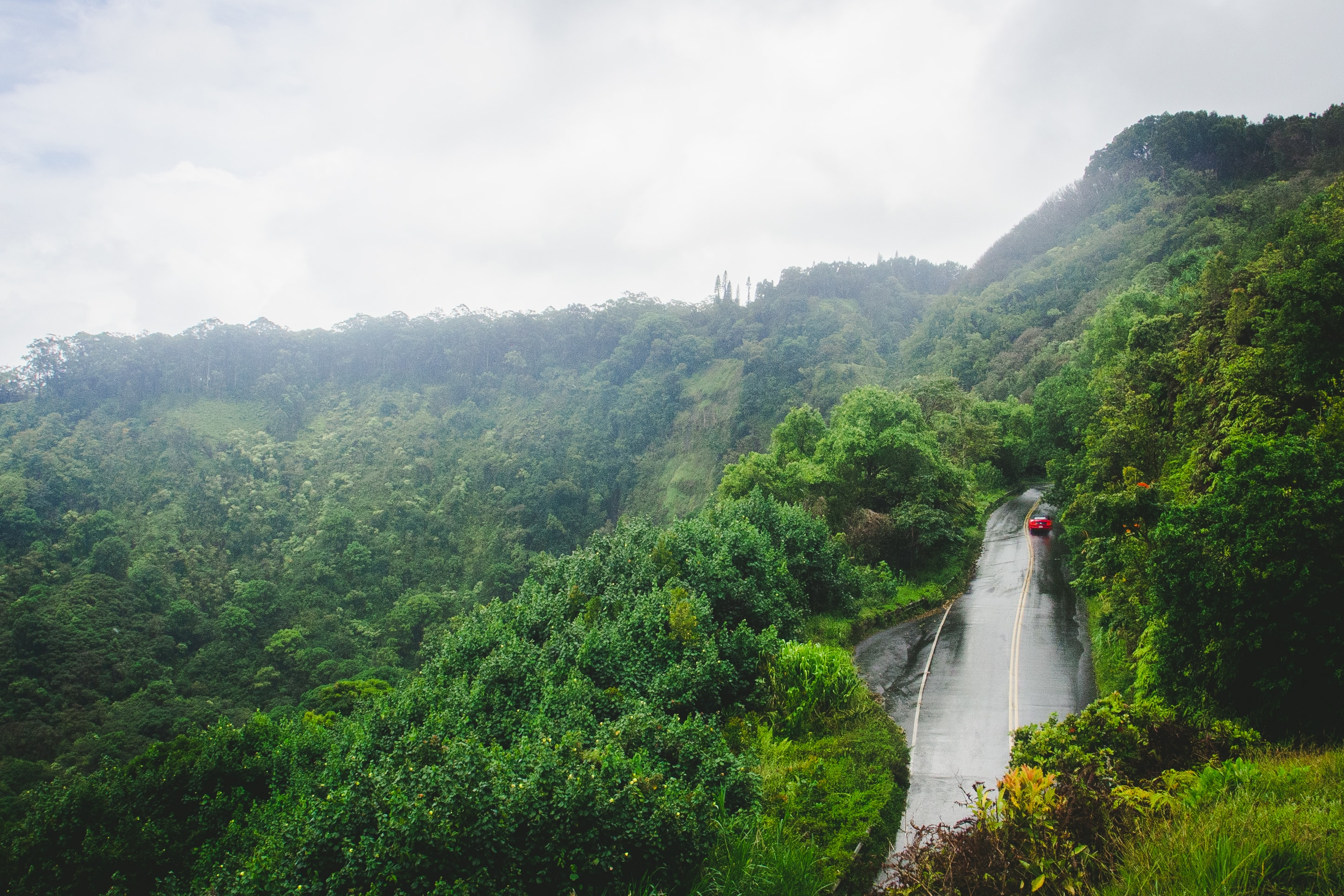 3. Snorkel at Molokini:
Molokini Crater
The tiny crescent island on the southwest shore of Maui offers stunning snorkeling and diving. The region has rich corals, tropical fish and green sea turtles. Boat tours offer the best way to reach the crater that remained the result of volcanic eruptions that occurred over 2000 years ago.
Molokini is a crescent-shaped volcanic crater located off the coast of Maui, Hawaii, and it is one of the most popular snorkeling destinations in the world. The crystal-clear waters of Molokini offer a unique opportunity to explore a vibrant and diverse underwater ecosystem.
The crater is home to over 250 species of fish, including the Hawaiian state fish, the humuhumunukunukuapua'a, and over 38 species of coral. It is also a popular spot for viewing sea turtles, manta rays, and even the occasional whale.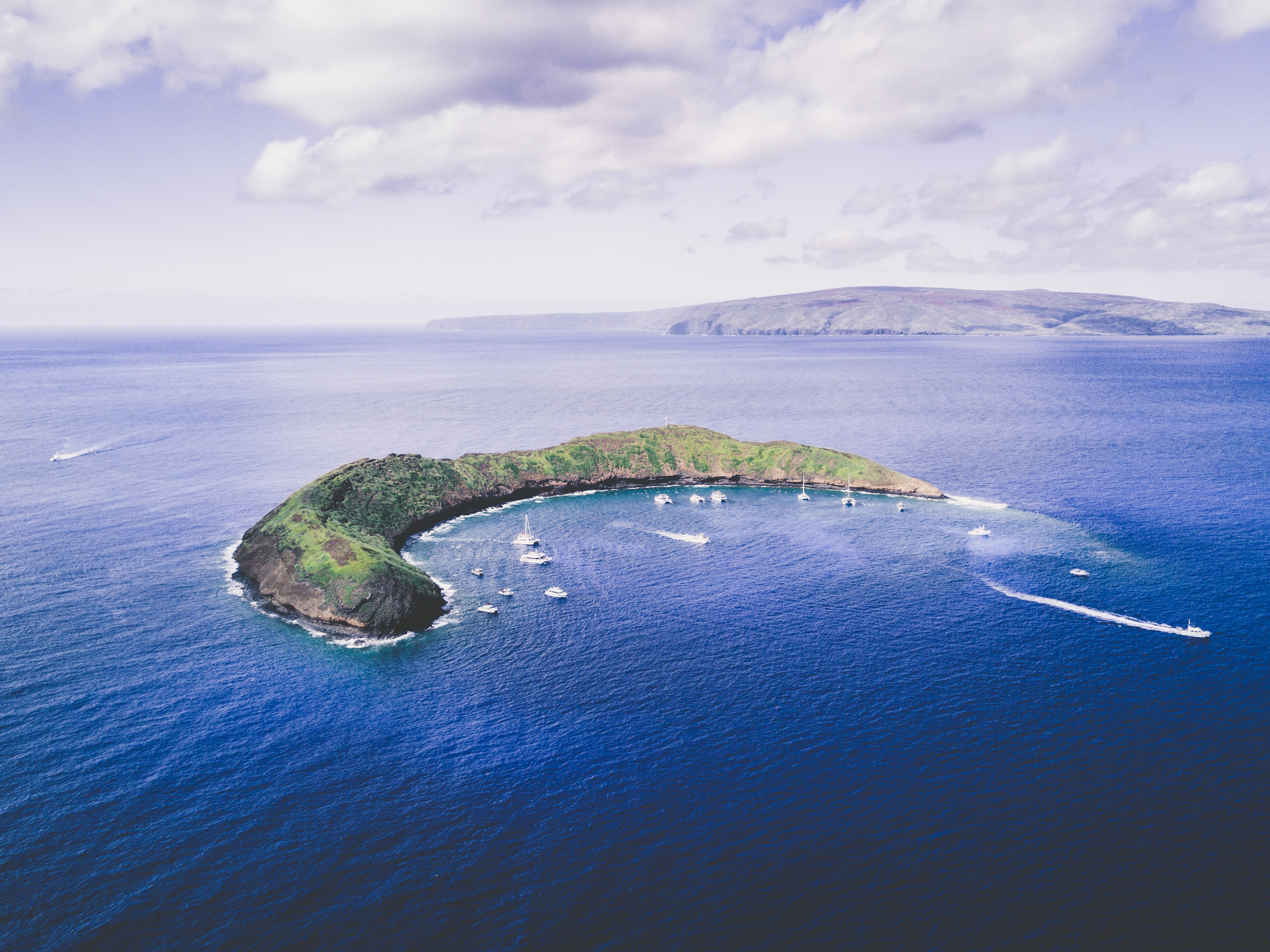 4. Take a helicopter tour:
Taking a helicopter tour of Maui is an incredible way to see the island from a unique perspective and experience the natural beauty of Maui like never before. A helicopter tour allows you to see stunning views of the island's lush rainforests, towering waterfalls, and rugged coastline that cannot be seen from the ground.
Some of the most popular sites to see on a helicopter tour of Maui include the Road to Hana, the Haleakala Crater, and the Maui west Mountains. Many tour companies offer these flights and a variety of tour options, with most flights including doors-off flights and private tours.
It's important to note that weather conditions can affect the availability of helicopter tours, and tours can be canceled or rescheduled due to high winds or heavy rain. However, with clear skies, taking a helicopter tour of Maui is an unforgettable experience that allows you to see the island's natural beauty from a completely different perspective.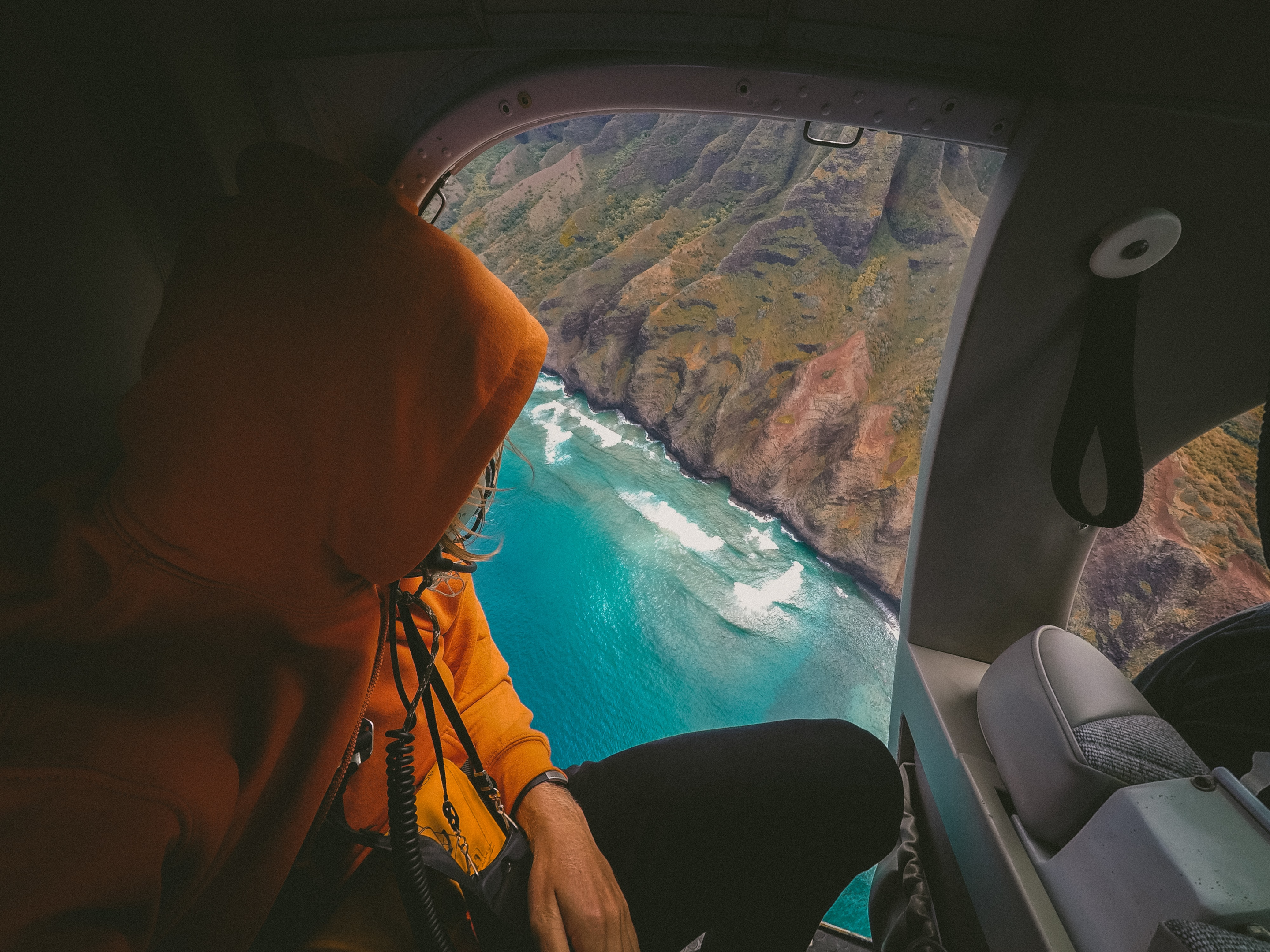 5. Go surfing:
Maui is a big island, known for its world-class surfing spots, attracting surfers from all over the world. Here are some of the best surfing spots in Maui:
Honolua Bay –
This is one of Maui's most famous surf spots, known for its large, powerful waves and beautiful scenery.
Jaws (Pe'ahi) –
Located on the North Shore of Maui, this is one of the most challenging and dangerous surf spots in the world, with waves reaching up to 60 feet.
Ho'okipa Beach Park –
This is a popular surf spot for both locals in resort area and visitors, offering a variety of waves for all skill levels.
Lahaina Breakwall –
Located in the historic town of Lahaina, this surf spot is ideal for beginners and intermediate surfers.
Slaughterhouse Beach –
This surf spot is known for its consistent waves and stunning views of the West Maui Mountains.
It's important to note that surf conditions can vary based on the season and weather conditions, and some spots may be more suitable for experienced surfers. Always check with local surf schools or surf shops for current conditions and safety tips before heading out to surf.
6. Visit Lahaina:
Lahaina is a historic town located on the west coast of Maui that offers visitors a glimpse into Hawaii's rich history and culture. Here are some things to do when visiting Lahaina:
Explore Front Street –
This is the main street of Lahaina, lined with art galleries, shops, and restaurants. It's a great place to stroll around, shop for souvenirs, and grab a bite to eat.
Visit Lahaina Harbor –
This is a busy port for boats and cruises, and it's also a great place to watch the sunset. You can take a boat tour, go whale watching (during the winter months), or just sit back and enjoy the view.
Check out the historic sites –
Lahaina was once the capital of Hawaii and has a rich history. You can visit the Lahaina Courthouse, Lahaina Banyan Court Park, and the Baldwin Home Museum to learn more about the town's past.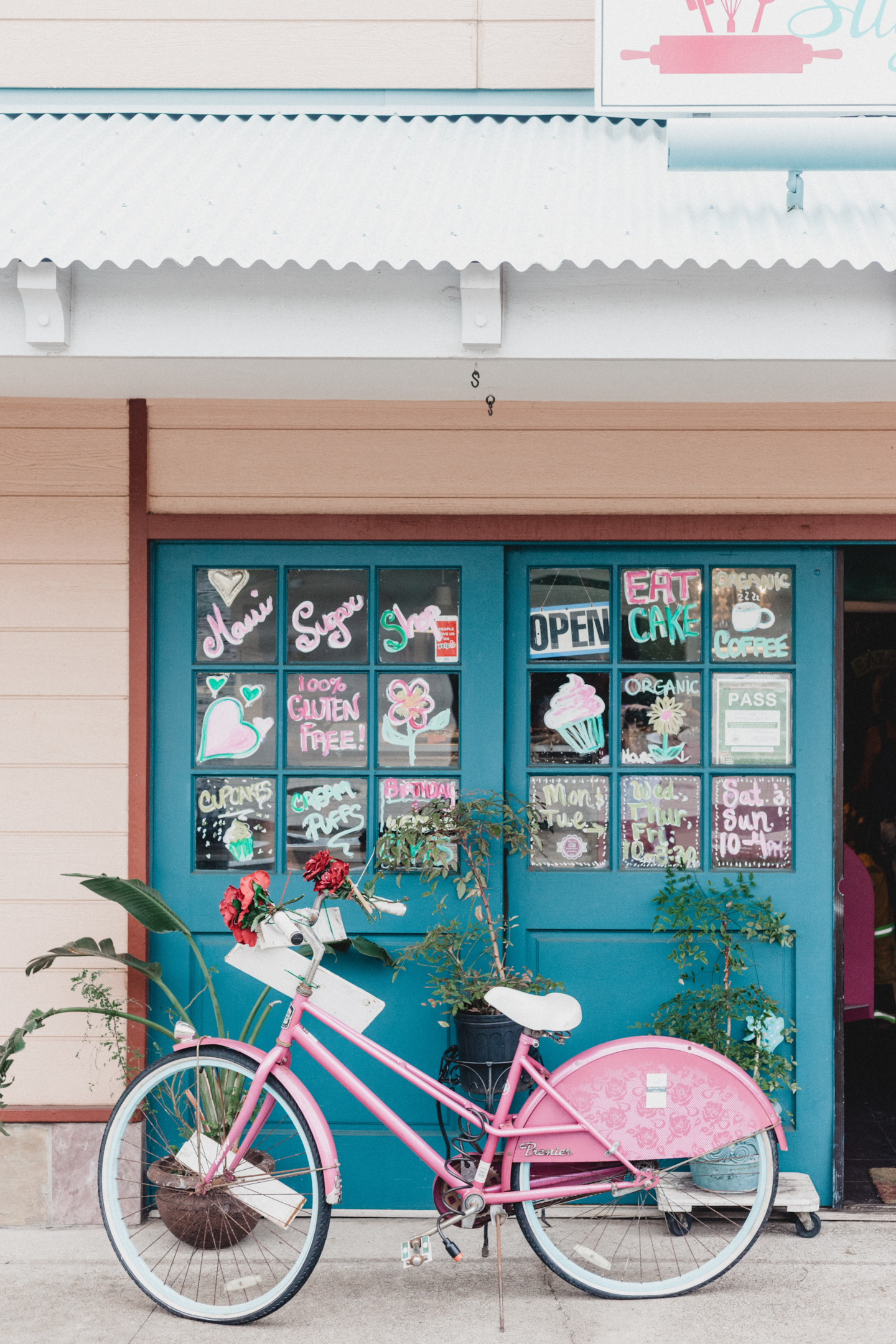 7. Drive up to the Nakalele Blowhole:
The Nakalele Blowhole is a natural wonder located on the northwestern coast of Maui. This unique attraction is a must-visit for anyone traveling to the island. Here's what you need to know about the Nakalele Blowhole:
What is it? –
The Nakalele Blowhole is a natural rock formation that shoots seawater high into the air as waves crash into the shore. The blowhole is caused by a small opening in the rocks that creates a powerful spout of water.
How to get there? –
The blowhole is located near the village of Kahakuloa and can be accessed by a short hike from the parking area. However, it's important to note that the trail can be steep and slippery, so proper footwear is recommended.
Nearby attractions –
The Nakalele Blowhole is close to several other popular attractions, including the Olivine Pools and the Nakalele Lighthouse. Visitors can easily make a day trip to this area and see all of these amazing sights.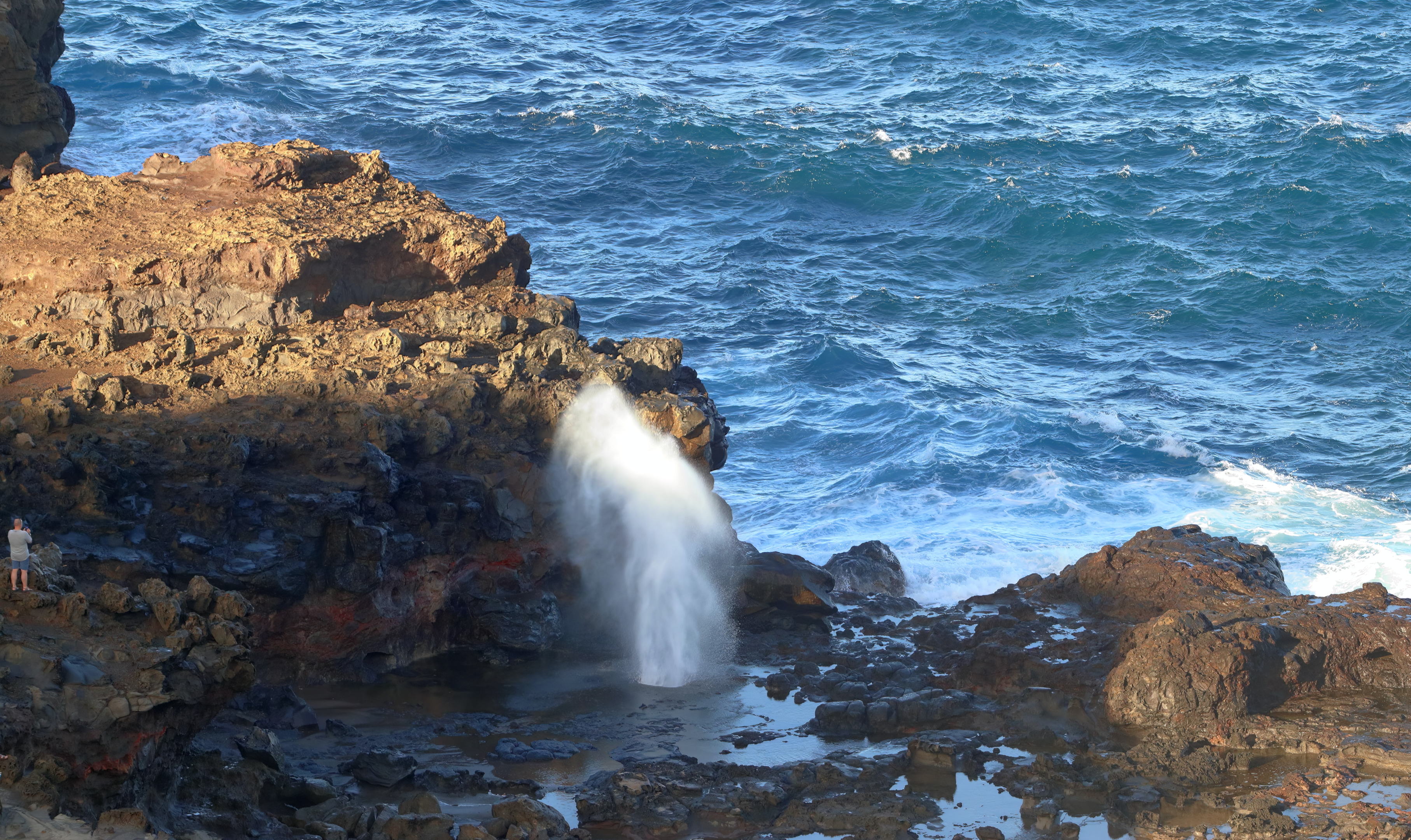 8. Take a whale watching tour:
Maui is one of the best places in the world to go whale watching, especially during the winter months when humpback whales migrate to the warm waters around the island. Here's what you need to know about whale watching tours in Maui:
What to expect –
Whale watching tours typically last 2-3 hours and take you out into the ocean to see these magnificent creatures up close. You can expect to see humpback whales breaching, tail slapping, and singing.
Best time to go –
The best time for whale watching in Maui is between December and May, when the humpback whales are in the area. It's important to book your tour in advance, as these tours can fill up quickly.
What to bring –
Dress in layers, as it can be cooler out on the ocean. Sunscreen, a hat, and sunglasses are also recommended. Bring a camera and binoculars to get a closer look at the whales.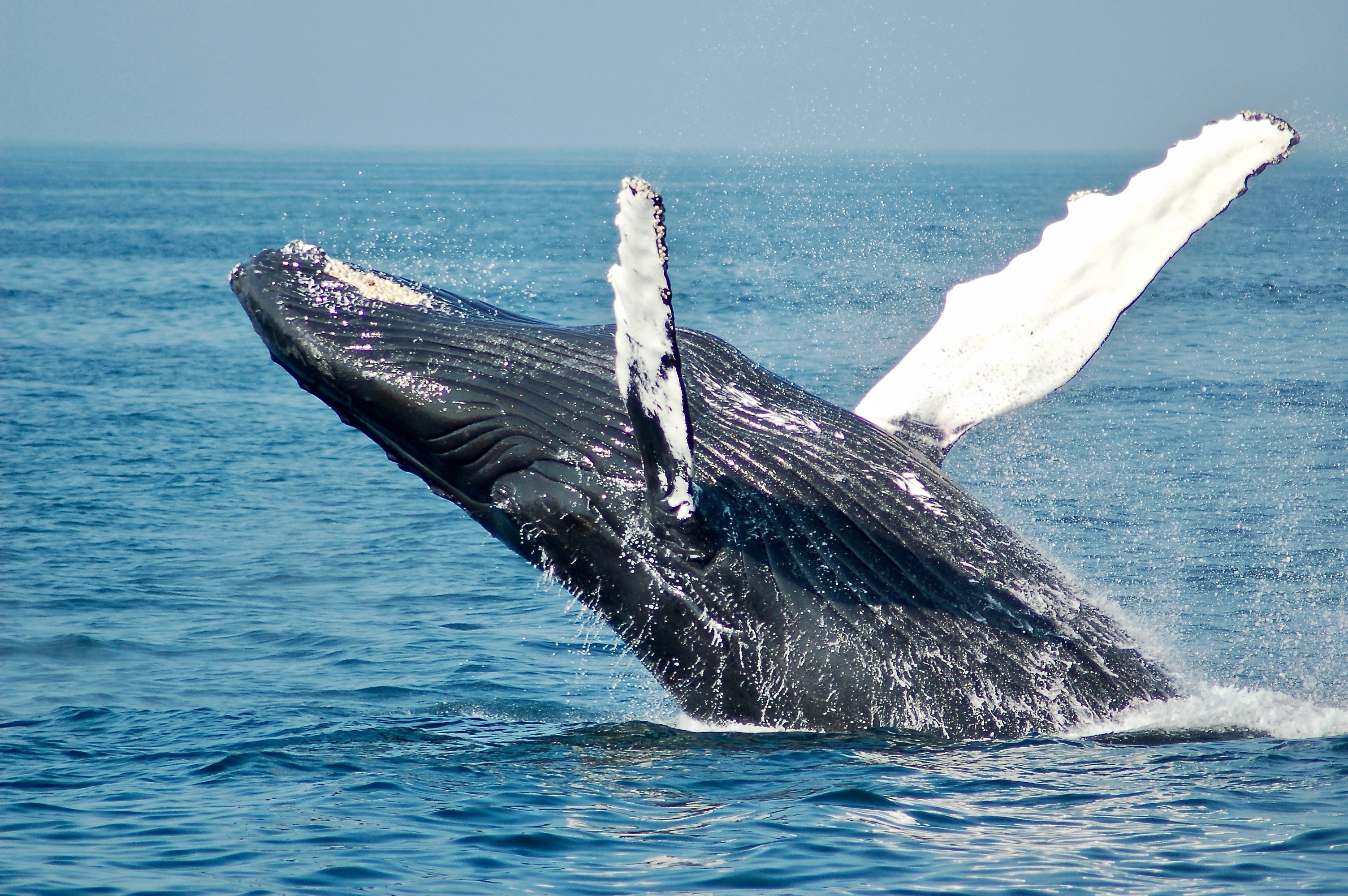 9. Visit the Maui Ocean Center:
The Maui Ocean Center is a state-of-the-art aquarium located in Ma'alaea, Maui. It features a wide variety of marine life found in Hawaii's waters, including sharks, turtles, stingrays, and colorful tropical fish. Visitors can explore exhibits and interactive displays that educate about the ocean and its inhabitants, or participate in behind-the-scenes tours and animal encounters. The center also has a restaurant with ocean views and a gift shop with locally made souvenirs. The Maui Ocean Center is a must-visit attraction for families and anyone interested in marine life and conservation.

10. Go on a zip line adventure:
Zip lining is an exhilarating way to experience Maui's natural beauty, and the Zip Line Adventure Maui tour is one of the best ways to do it. This tour takes you through the lush greenery of the mountains, soaring over canyons and streams at speeds of up to 45 miles per hour.
The tour consists of eight zip lines, each with its own unique view and challenge. You'll start with a short practice run to get the hang of it, then gradually work your way up to longer, faster lines. Along the way, you'll learn about the local flora and fauna from your knowledgeable guides, and you may even spot some rare birds or plants.
The tour also includes a suspension bridge and a treehouse platform, adding to the excitement and adventure. And the views from the top of the lines are truly breathtaking, with panoramic vistas of the Maui Mountains and the Pacific Ocean. Whether you're a thrill-seeker or just looking for a unique way to explore Maui, the Zip Line Adventure Maui tour is a must-try experience.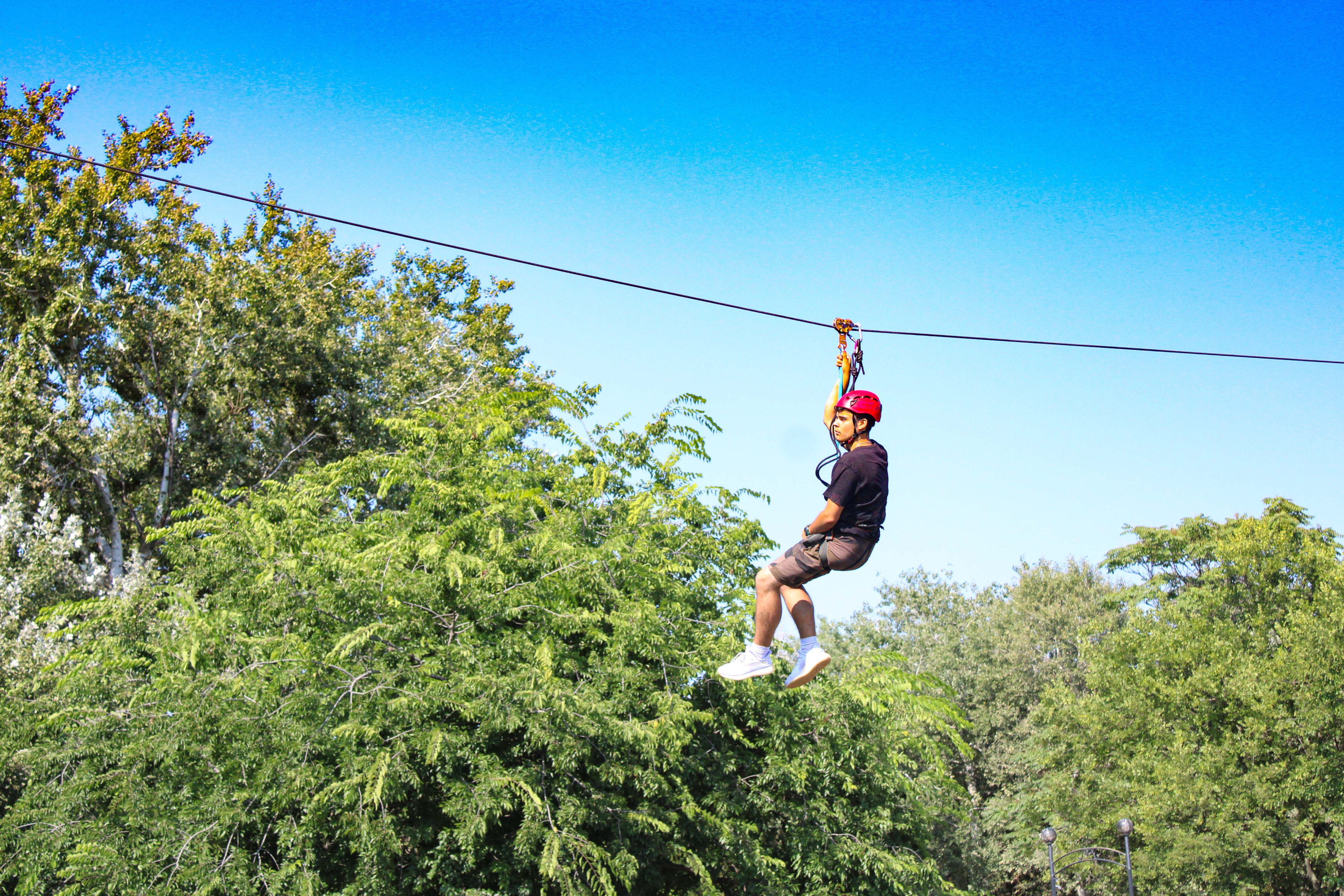 11. Explore the Iao Valley State Park:
This 4,000-hectare park in Central Maui hosts a landmark on the island, the 1,200-foot Iao Needle. Paved walkways offer views of the valley and hiking routes provide views. valley isle is known historically for its battle with Mauiana, Kamehameha I defeated the army in a brutal battle.
The valley isle park's main attraction is the Iao Stream, which runs through the valley and offers visitors the chance to cool off in the refreshing waters. The stream is fed by several cascading waterfalls, including the iconic "Bridal Veil" falls, which cascade down a rocky cliff face.
In addition to the natural beauty of the valley isle, Iao Valley State Park also has significant historical and cultural significance. The valley isle itself was a sacred site for ancient Hawaiians, and was the site of several important battles during the 18th century.
Today, visitors can explore the valley isle park's interpretive center, which offers information about the valley's history and cultural significance. There are also several hiking trails that wind through the park and lush setting, offering stunning views of the Iao Needle and the surrounding rainforest.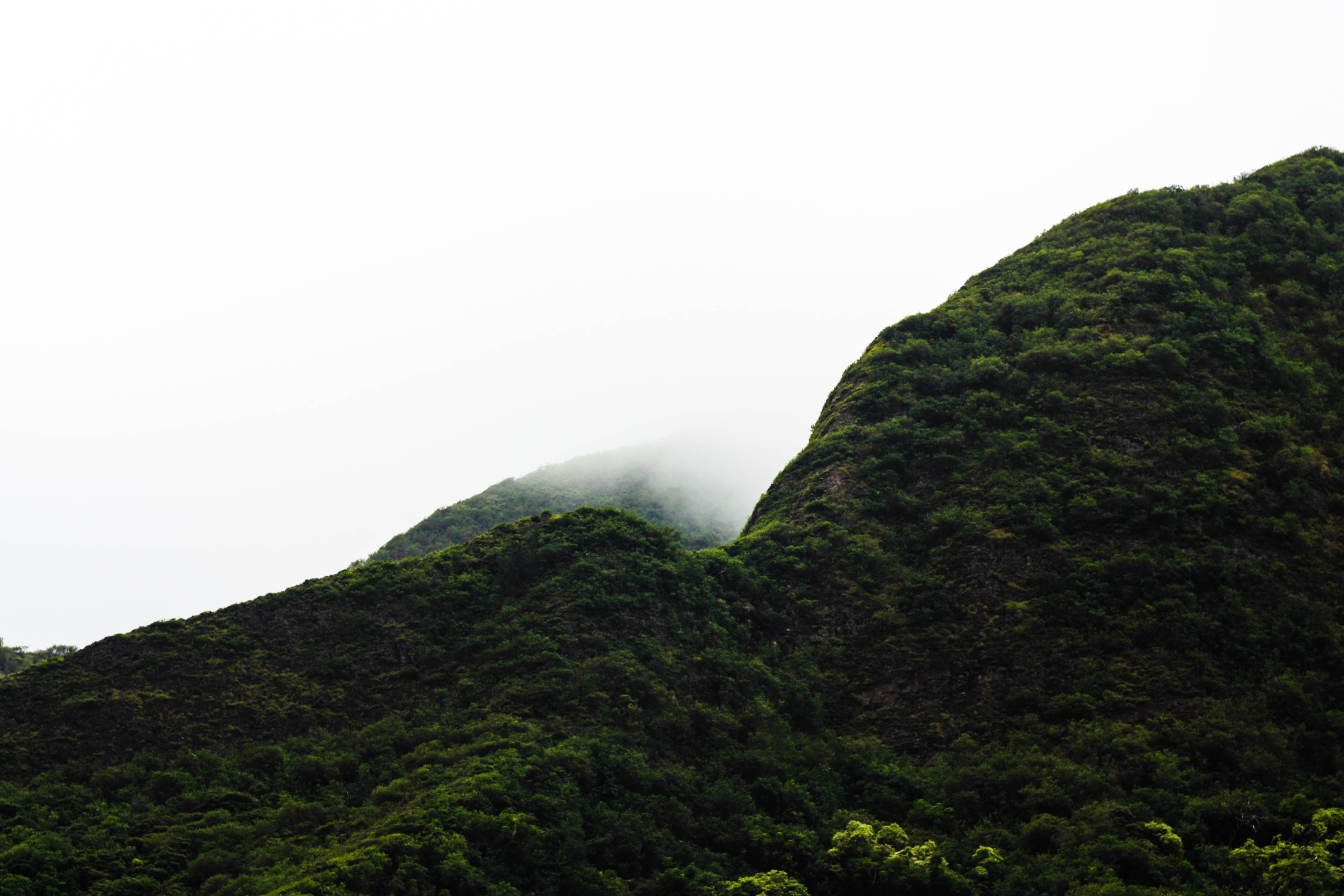 12. Take a sunset dinner cruise:
A sunset dinner cruise in Maui is a wonderful way to experience the beauty of the island while enjoying a delicious meal and entertainment. There are several companies offering sunset dinner cruises that depart from Lahaina Harbor and Ma'alaea Harbor.
During the cruise, you'll sail along the coast of Maui, the Pacific Ocean, and the neighboring islands. As the sun sets, the sky turns into a beautiful orange and red hue, making for a memorable experience.
The dinner typically includes a variety of Hawaiian and international dishes, as well as complimentary drinks. Some cruises even offer live music or hula dancing performances to entertain guests.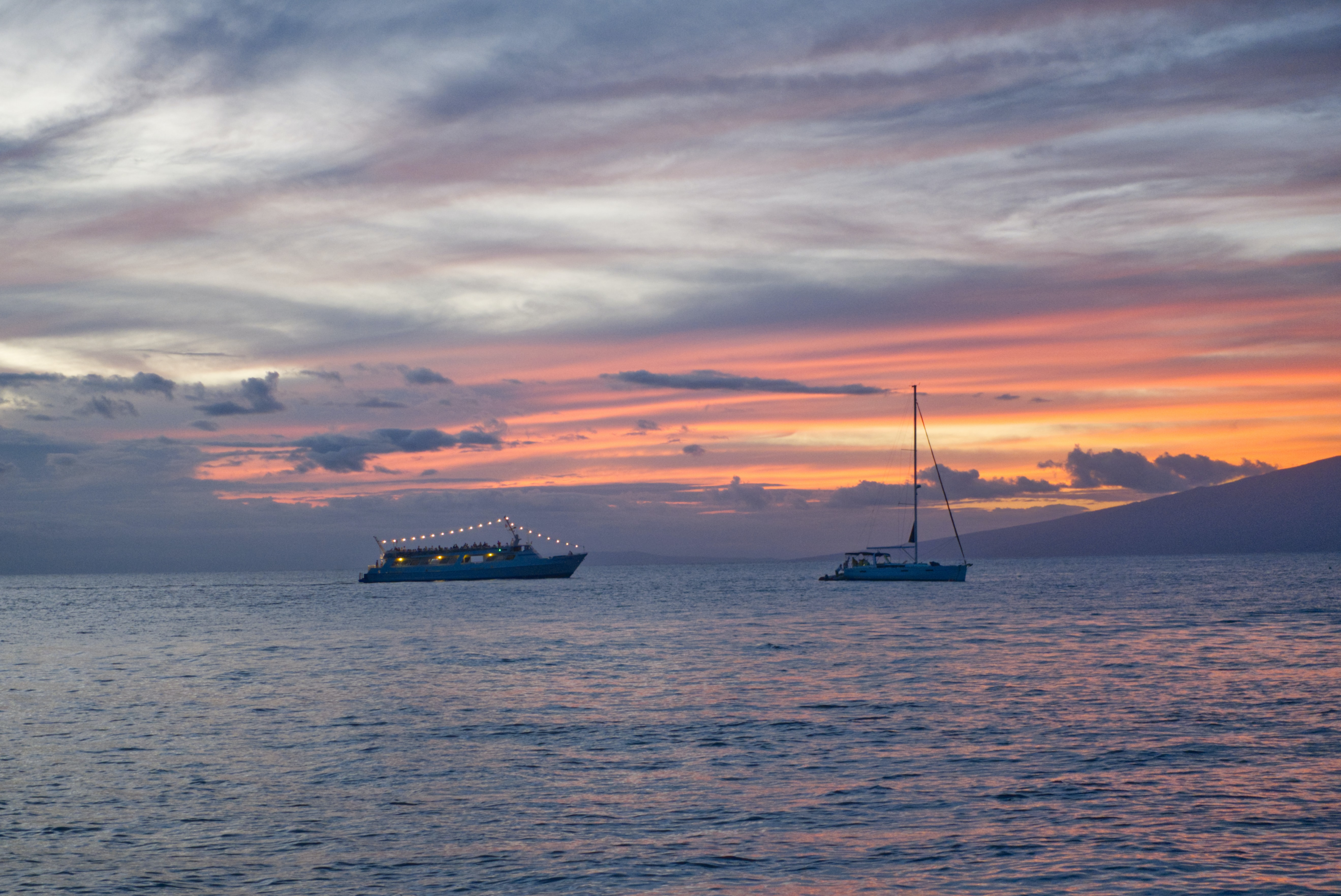 13. Visit the Maui Tropical Plantation:
he Maui Tropical Plantation is a 60-acre working farm and agricultural attraction located in Waikapu, Maui. The plantation features a variety of tropical fruits and flowers, such as pineapple, papaya, mango, and coffee, as well as a restaurant, gift shop, and various activities.
Visitors can take a tram tour of the plantation to learn about the different crops and their uses, or stroll through the tropical gardens and take in the scenic views. There is also a zipline course, coconut husking demonstrations, and farm-to-table dining options at the restaurant.
14. Hike the Waihee Ridge Trail:
The Waihee Ridge Trail is a popular hiking trail located in the Waihee Valley on the north shore of Maui. It offers breathtaking views of the surrounding mountains and the Pacific Ocean. The trail is approximately 4.5 miles round trip and is considered moderate to strenuous with steep inclines and rocky terrain. Hikers can expect to see lush vegetation, waterfalls, and native bird species along the way. The Waihee Ridge Trail is a challenging yet rewarding experience for those looking to explore the natural beauty of Maui.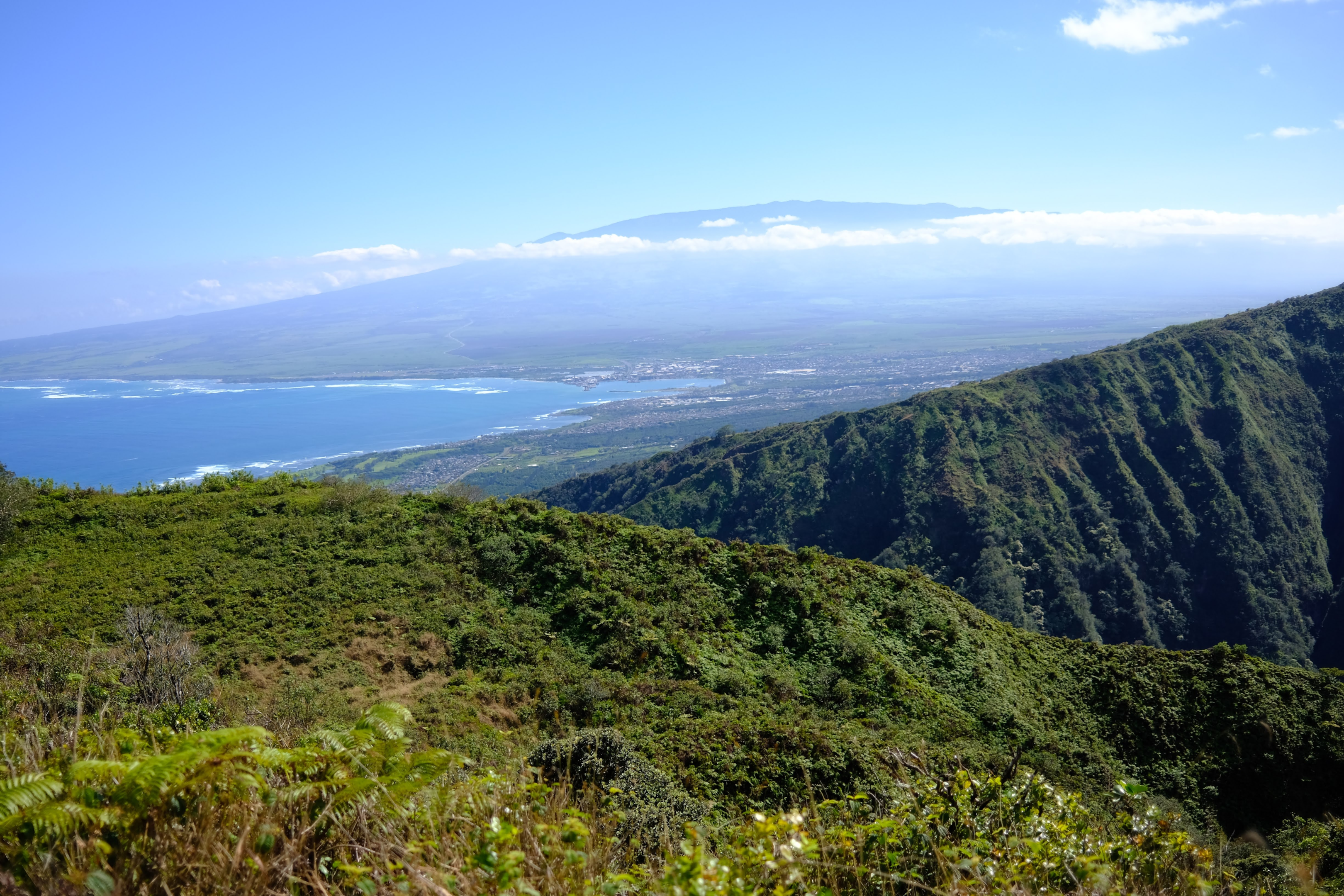 15. Attend a Luau:
Attending a luau in Maui is a quintessential Hawaiian experience that offers a chance to immerse oneself in the local culture. Luaus feature traditional Hawaiian food, music, and dance, including hula performances and fire knife dancing. There are several luau options on Maui, such as the Old Lahaina Luau, the Feast at Lele, and the Drums of the Pacific Luau. Visitors can enjoy a feast of local cuisine, watch a captivating show, and learn about the history and traditions of the Hawaiian people.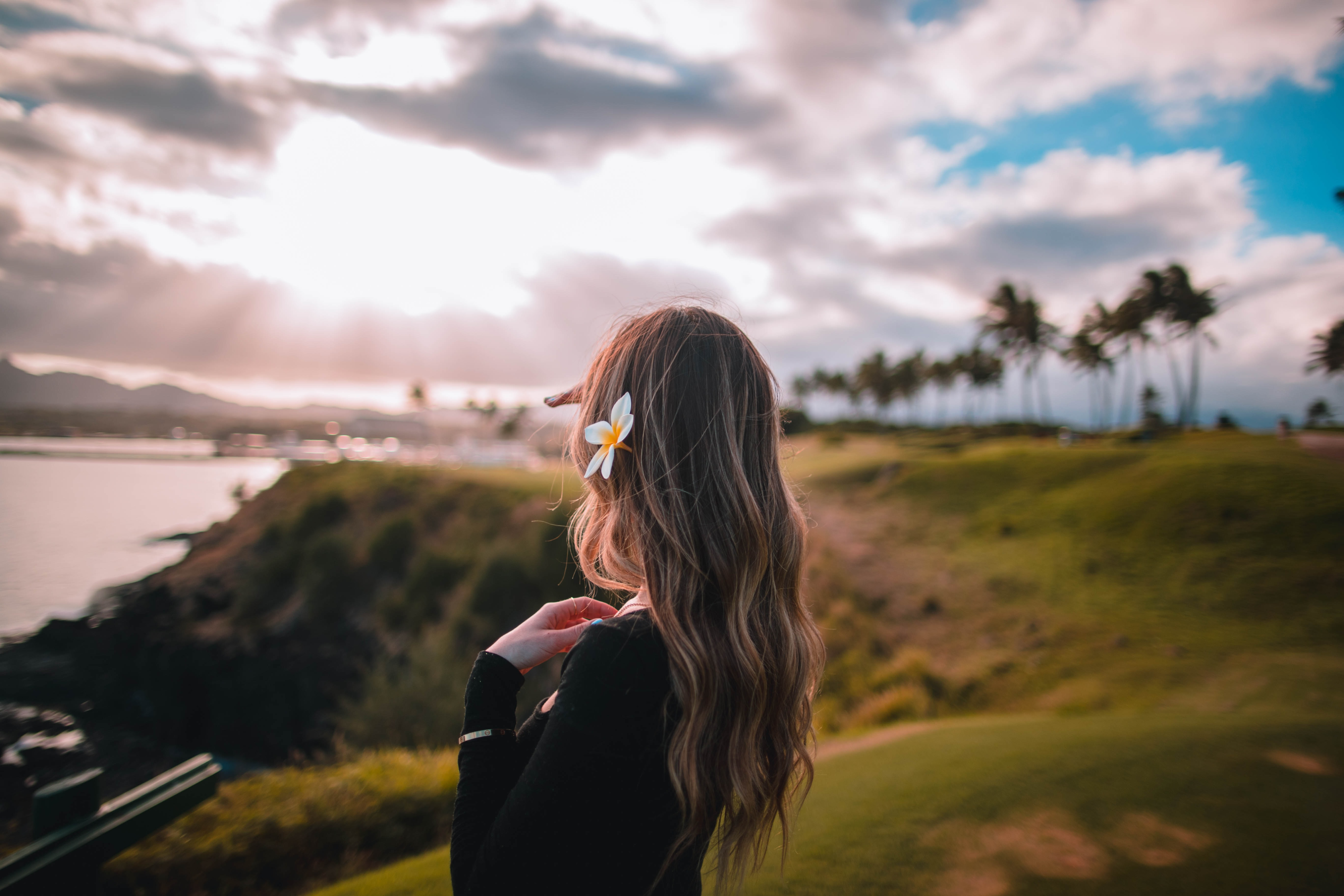 16. Go horseback riding:
Horseback riding is a popular activity in Maui that allows visitors to explore the island's stunning landscapes on horseback. There are several ranches and stables offering guided tours, including Piiholo Ranch and Mendes Ranch. Riders can enjoy panoramic views of the Pacific Ocean and lush green valleys, while experienced guides provide information about the history and culture of Hawaii. Horseback riding tours are available for all levels of experience, and some ranches also offer sunset or dinner rides for a unique and memorable experience.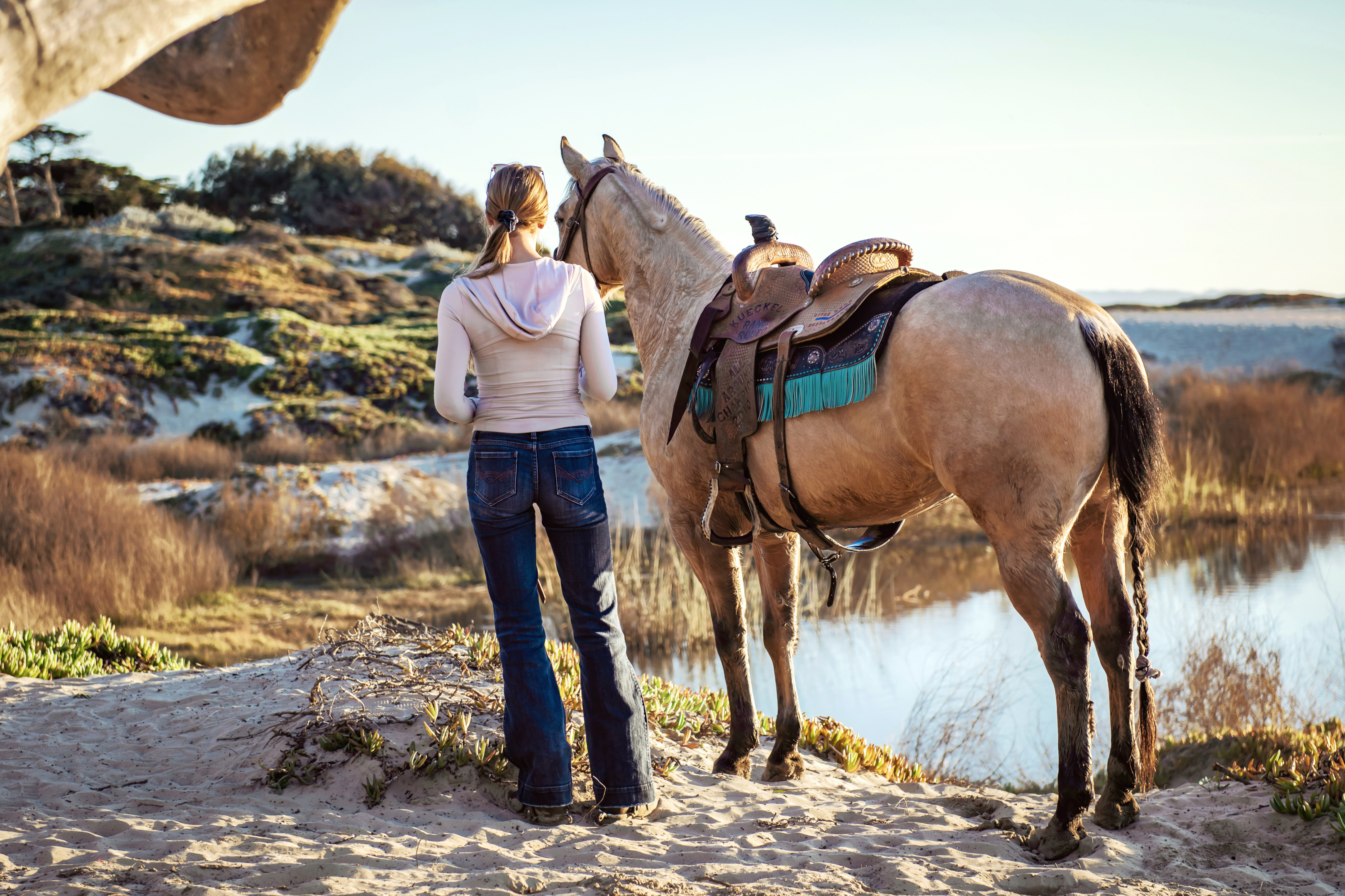 17. Visit the Maui Arts and Cultural Center:
The Maui Arts and Cultural Center is a multi-use complex located in Kahului, Maui, that showcases various forms of art and cultural events. The center features an outdoor amphitheater, a concert hall, galleries, and a courtyard. Visitors can enjoy performances ranging from music, dance, theater, and film, as well as art exhibitions, workshops, and classes. The center is committed to promoting and preserving Hawaiian culture and provides a platform for local and international artists to share their work. The Maui Arts and Cultural Center is a hub for creativity and inspiration on the island of Maui.

18. Relax on the beach:
With miles of pristine coastline, Maui is home to some of the most beautiful beaches in the world, including Kaanapali, Wailea, and Makena.
#1 Rated Beach on Maui
Big Beach is also known as Oneloa Beach or Makena Beach as it translates to'makena Beach. Beautiful sand and pristine sea are attracted by divers and swimmers. The beaches close at night and the gates are locked. Makena Beach is accessible via one of two small roads at the mile marker 4 on Makena Alanui Road. Big Beach is connected to a right by a small trail along a slope of mountains and lava towards the tiny beach.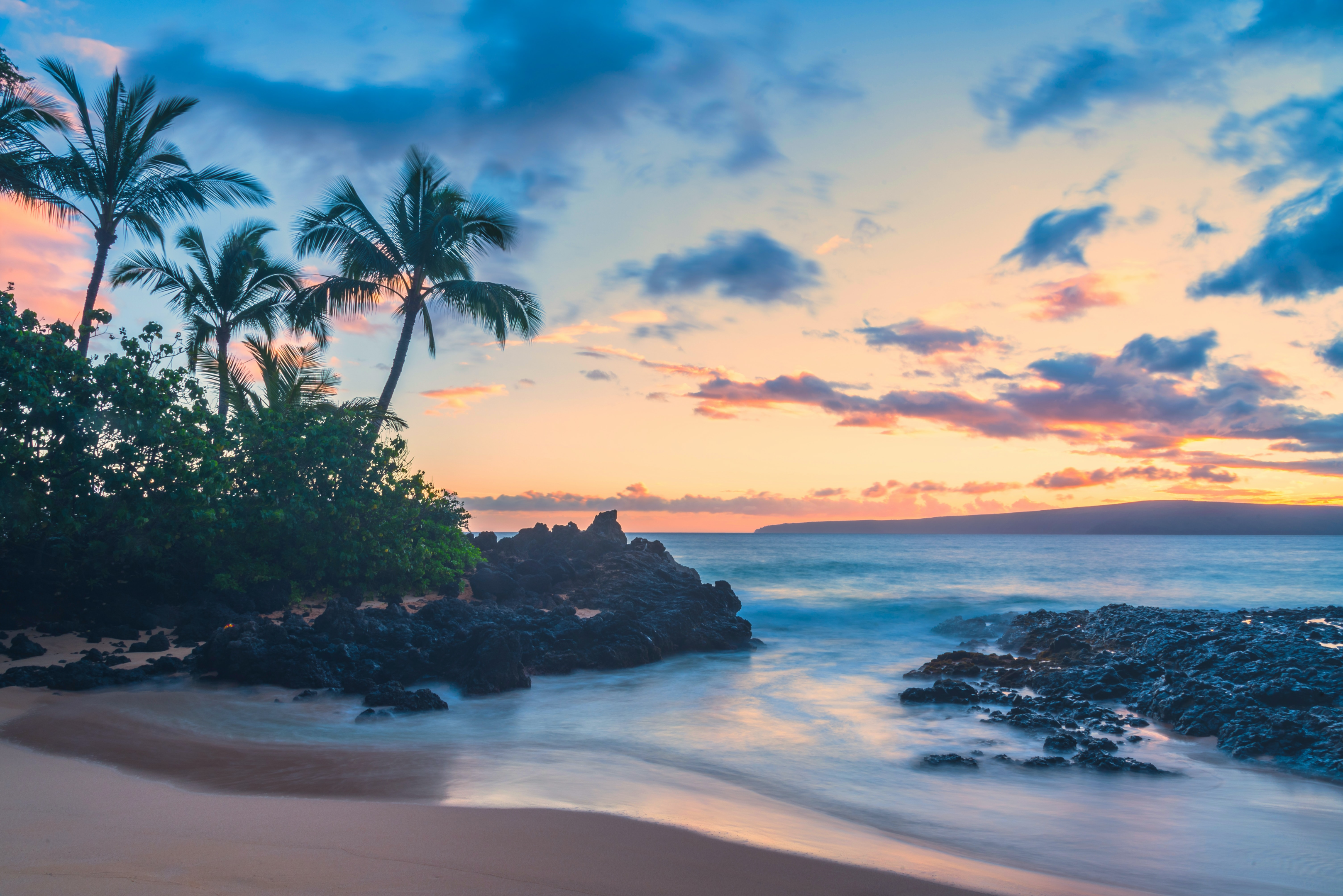 19. Take a yoga class:
Maui is a popular destination for wellness and yoga enthusiasts, with several studios and classes available throughout the island. From beachfront yoga to indoor studios, visitors can choose from a variety of yoga styles and levels. Many classes also incorporate elements of Hawaiian culture and spirituality, making for a unique and immersive experience. Some studios even offer retreats and workshops for those looking to deepen their practice. Whether you're a seasoned yogi or a beginner, taking a yoga class in Maui is a great way to connect with your body and the island's natural beauty.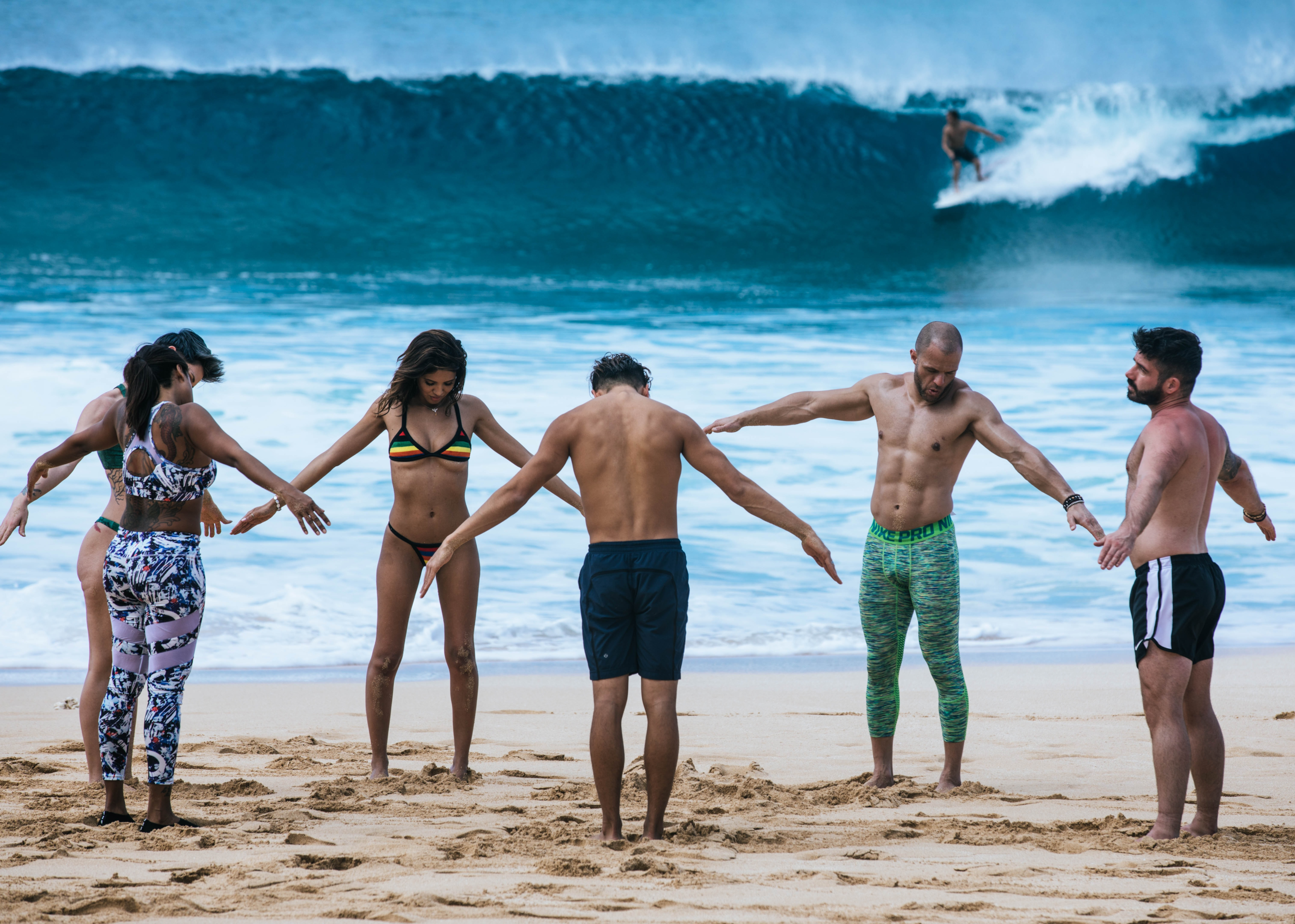 20. Go on a day trip to neighboring islands:
While Maui itself has plenty to offer, visitors can also take day trips to neighboring islands to explore even more of Hawaii's natural wonders. Popular options include a trip to Lanai to see the majestic rock formations at Keahiakawelo (Garden of the Gods), or a visit to Molokai's Kalaupapa National Historical Park to learn about the island's history and enjoy stunning coastal views. Some tour companies offer package deals and transportation for those looking to make the most of their time in Hawaii.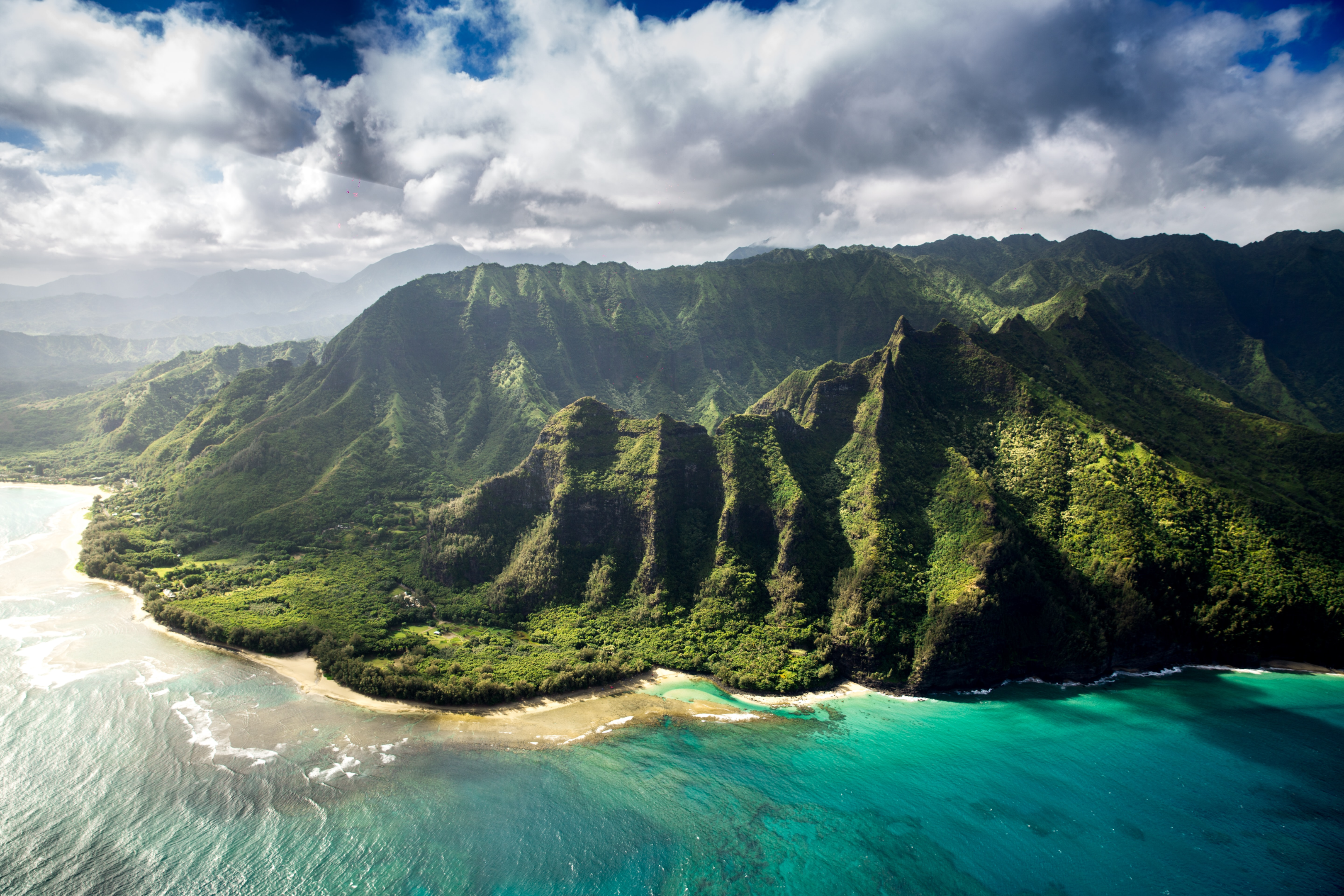 21. South Maui Shoreline, La Perouse Bay, and more
The South Maui Shoreline and La Perouse Bay are a popular destination for outdoor enthusiasts and nature lovers. The area features a rugged volcanic coastline with unique rock formations, tide pools, and lava fields from other islands. Visitors can explore the area on foot by hiking the King's Highway Trail or snorkeling in the crystal-clear waters at La Perouse Bay. The area is also home to a variety of wildlife, including Hawaiian spinner dolphins and green sea turtles. The South Maui Shoreline and La Perouse Bay offer a stunning and unforgettable experience for those looking to connect with nature in Maui.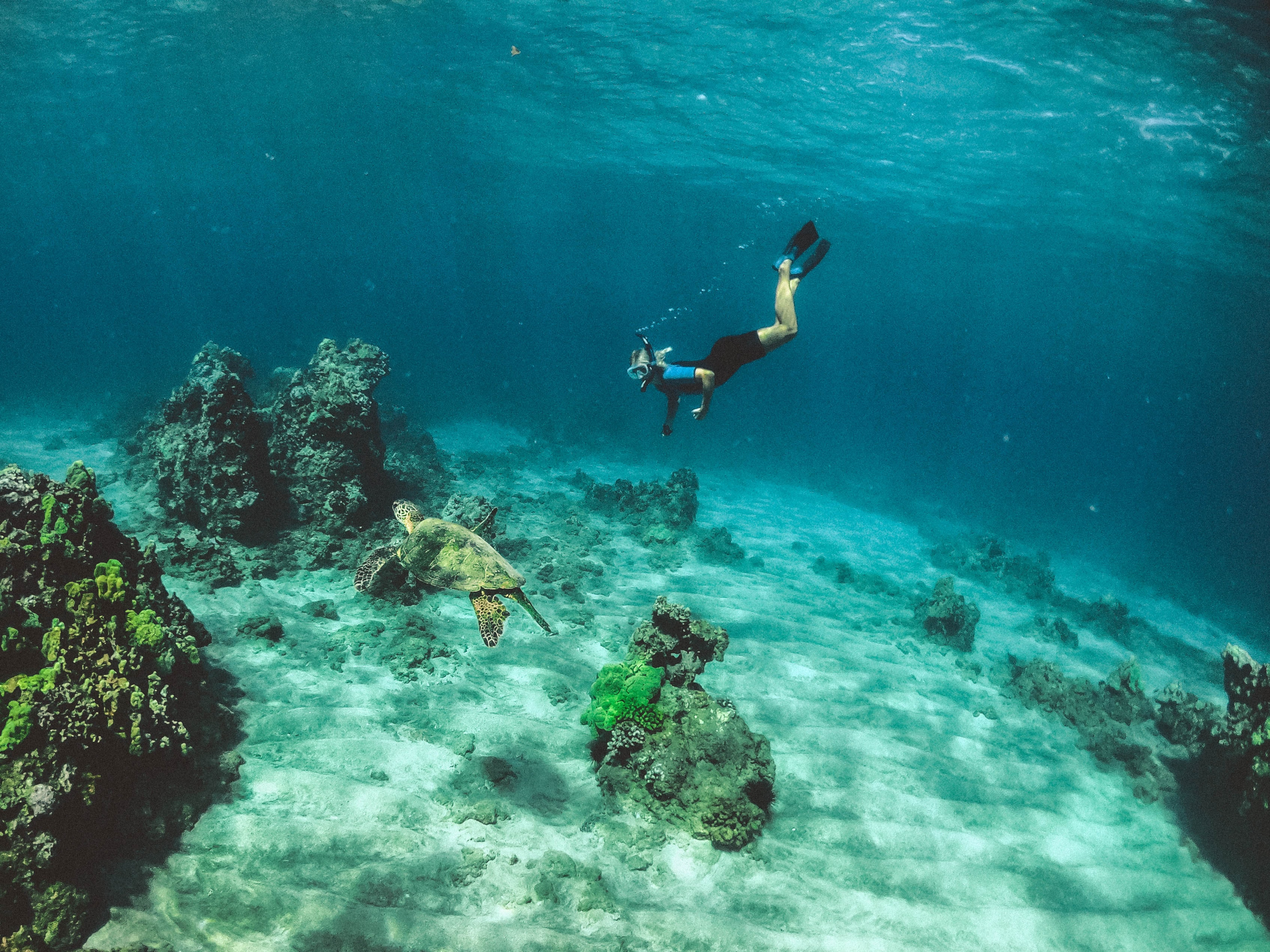 22. Visit Upcountry Maui
Upcountry Mauiis a scenic region located on the slopes of Haleakala, Maui's tallest volcano. The area is known for its cooler temperatures, rolling hills, and lush vegetation, making it a popular destination for outdoor activities like hiking and biking. Visitors can explore small towns like Makawao, known for its cowboy culture and art galleries, or Kula, which offers panoramic views of the island. Upcountry Maui is also home to several farms and wineries, offering visitors a chance to sample locally grown produce and wines.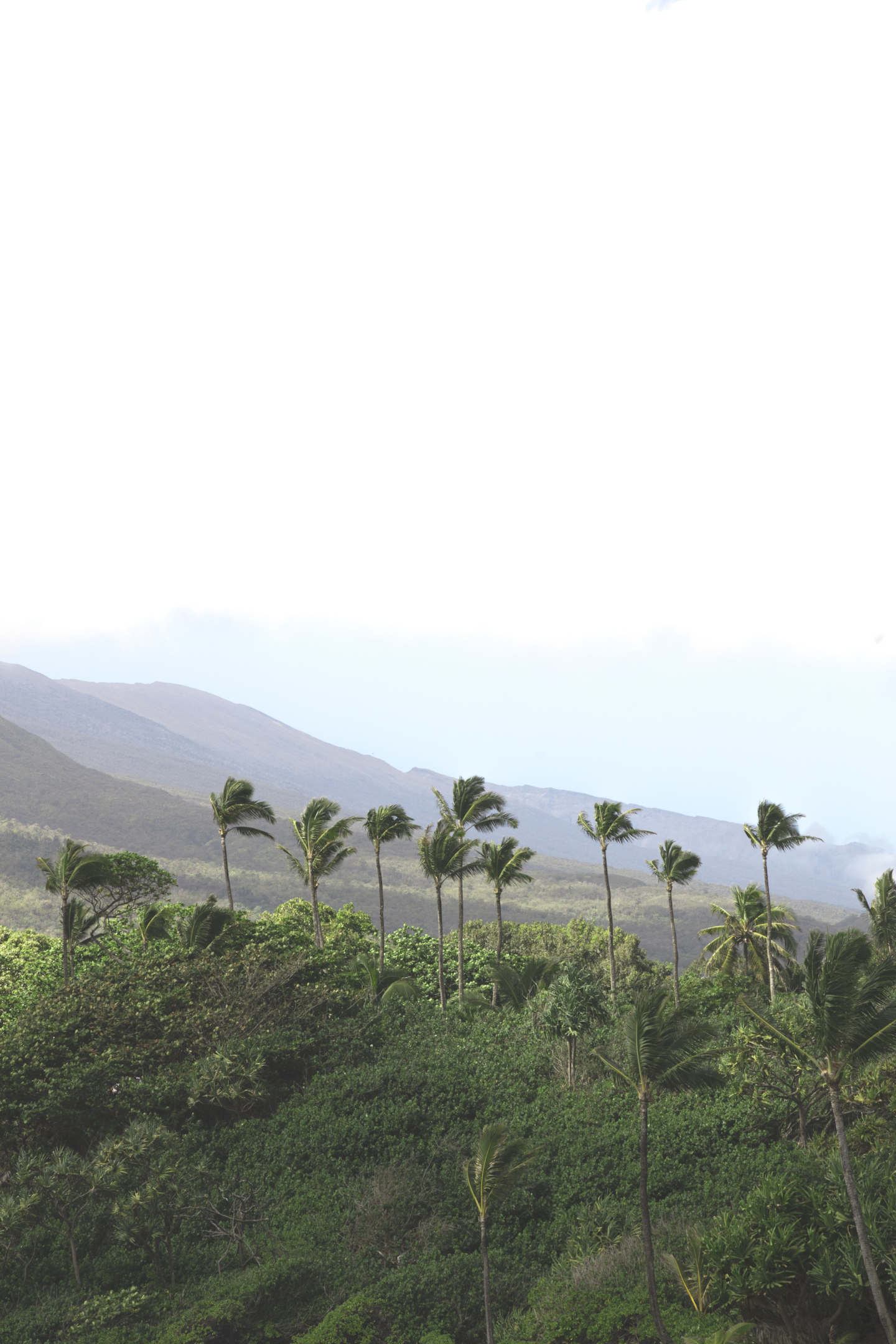 23. Find Animals on Maui
Maui is home to a variety of animals, both on land, other islands, and in the surrounding waters. Here are some of the most notable animals you might encounter on the island:
Humpback whales:
Maui is one of the best places in the world to see humpback whales. These majestic creatures migrate to Hawaii from Alaska each winter to breed and give birth, and can often be spotted breaching and playing in the waters off the island's coast.
Green sea turtles:
Maui is home to a large population of green sea turtles, which can often be seen basking on the beaches or swimming in the shallow waters. It is important to remember that these turtles are protected by law and should not be touched or disturbed.
Spinner dolphins:
Maui's waters are home to a variety of dolphin species, including the playful spinner dolphin. These dolphins are known for their acrobatic displays, and can often be seen jumping and spinning out of the water.
Hawaiian monk seals:
Maui is home to a small population of Hawaiian monk seals, which are one of the most endangered marine mammals in the world. These seals can often be seen basking on the beaches, but it is important to keep a safe distance and not disturb them.
Manta rays:
Manta rays are large, gentle creatures that can be seen swimming in the waters around Maui. Snorkeling or diving with these graceful creatures is a popular activity for visitors.
Reef fish:
Maui's coral reefs are home to a wide variety of colorful fish species, including parrotfish, triggerfish, and butterflyfish.
Other animals you can find include: the Nene, Mongoose, Hawaiian green gecko, Wild pigs
These are just a few examples of the many animals that call Maui home. It is important to respect the island's natural environment and wildlife, and to always follow any posted guidelines or regulations for observing or interacting with animals.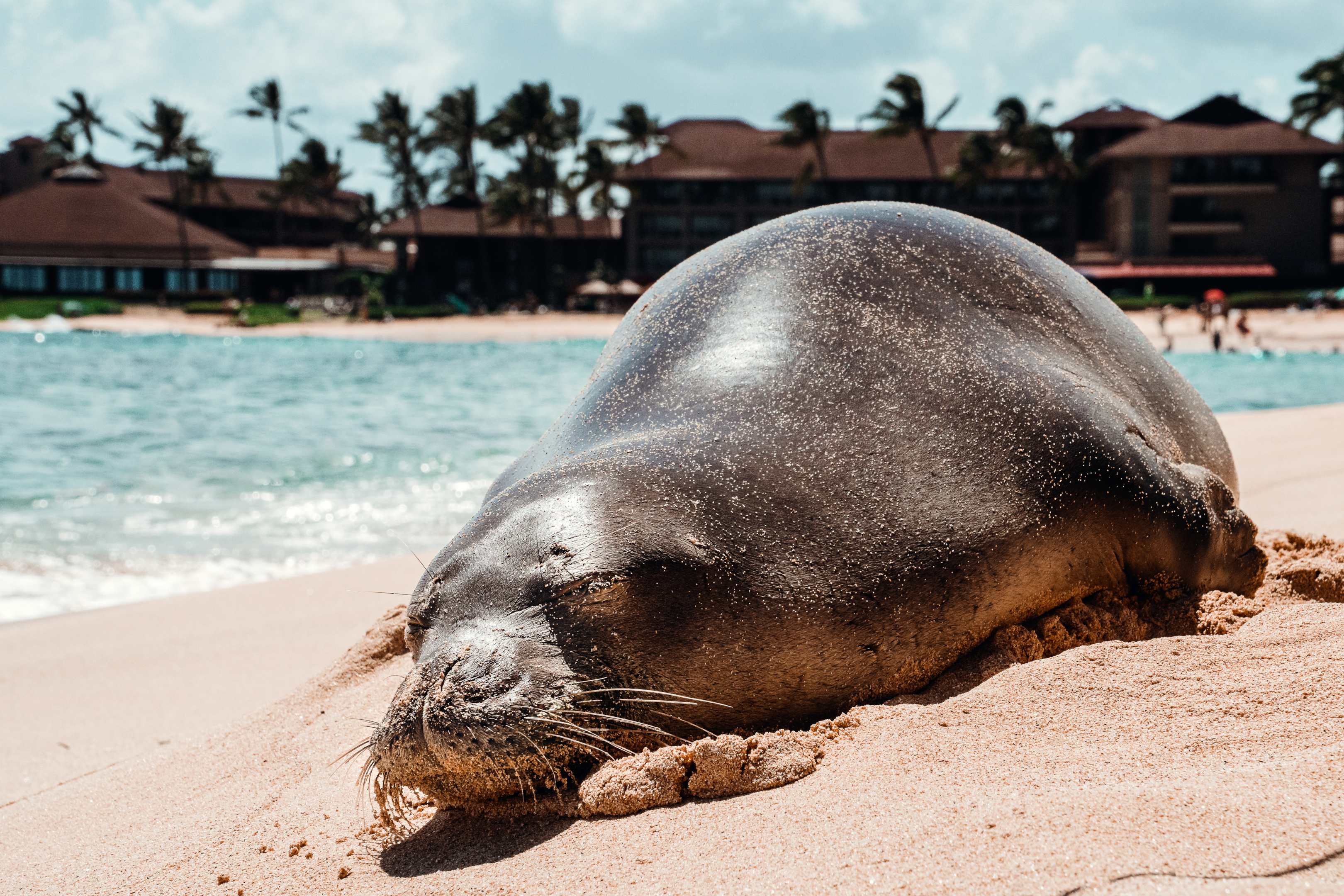 24. West maui mountains
The West Maui Mountains are known for their dramatic beauty, with jagged ridges, deep valleys, and lush rainforest covering the slopes. The mountains are also home to a number of important cultural and historical sites, including ancient Hawaiian heiau (temples), burial sites, and petroglyphs.
One of the best ways to experience the West Mountains is through a scenic drive along the Kahekili Highway, which winds through the mountains along the coast. The road offers breathtaking views of the ocean and mountains, and passes through several charming small towns and historic sites.
Another popular way to explore the West Maui Mountains is through hiking. There are several trails that wind through the mountains, offering stunning views of the valleys and peaks. Some of the most popular trails include the Lahaina Pali Trail, which offers panoramic views of the coast and mountains, and the Waihee Ridge Trail, which climbs to a scenic overlook with views of the entire island.
25. Haleakala Sunrise Tour
The Haleakala Sunrise Tour is a popular and unforgettable experience for visitors to Maui. The tour takes visitors to the summit of Haleakala, the island's highest peak, to witness a stunning sunrise above the clouds. The early morning excursion involves waking up before dawn and driving to the summit, where visitors can enjoy a warm drink while waiting for the sunrise. The Haleakala Sunrise Tour is a unique and breathtaking way to experience the natural beauty of Maui and is a must-do for anyone visiting the island. (Starts from $299.99/person)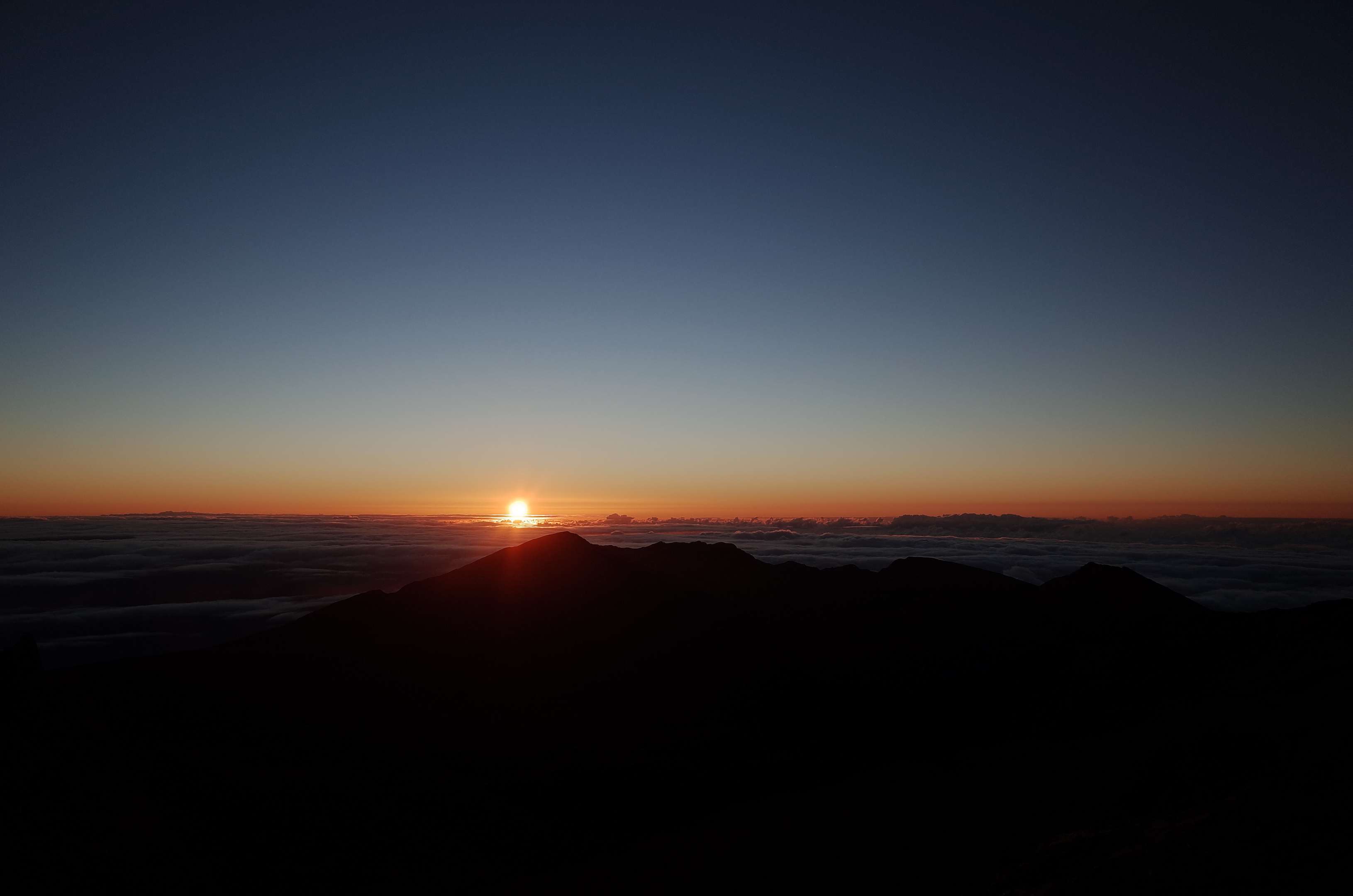 26. Attend an Event in Maui
Attending an event in Maui is a great way to immerse yourself in the local culture and enjoy a unique experience. The island hosts several events throughout the year, including the Maui Film Festival, Maui County Fair, and the Maui Marathon. Visitors can also enjoy cultural events like hula festivals, art shows, and music concerts. Many events are held outdoors, taking advantage of Maui's stunning natural beauty. Whether you're interested in sports, music, art, or culture, there's always something happening in Maui to entertain and inspire you.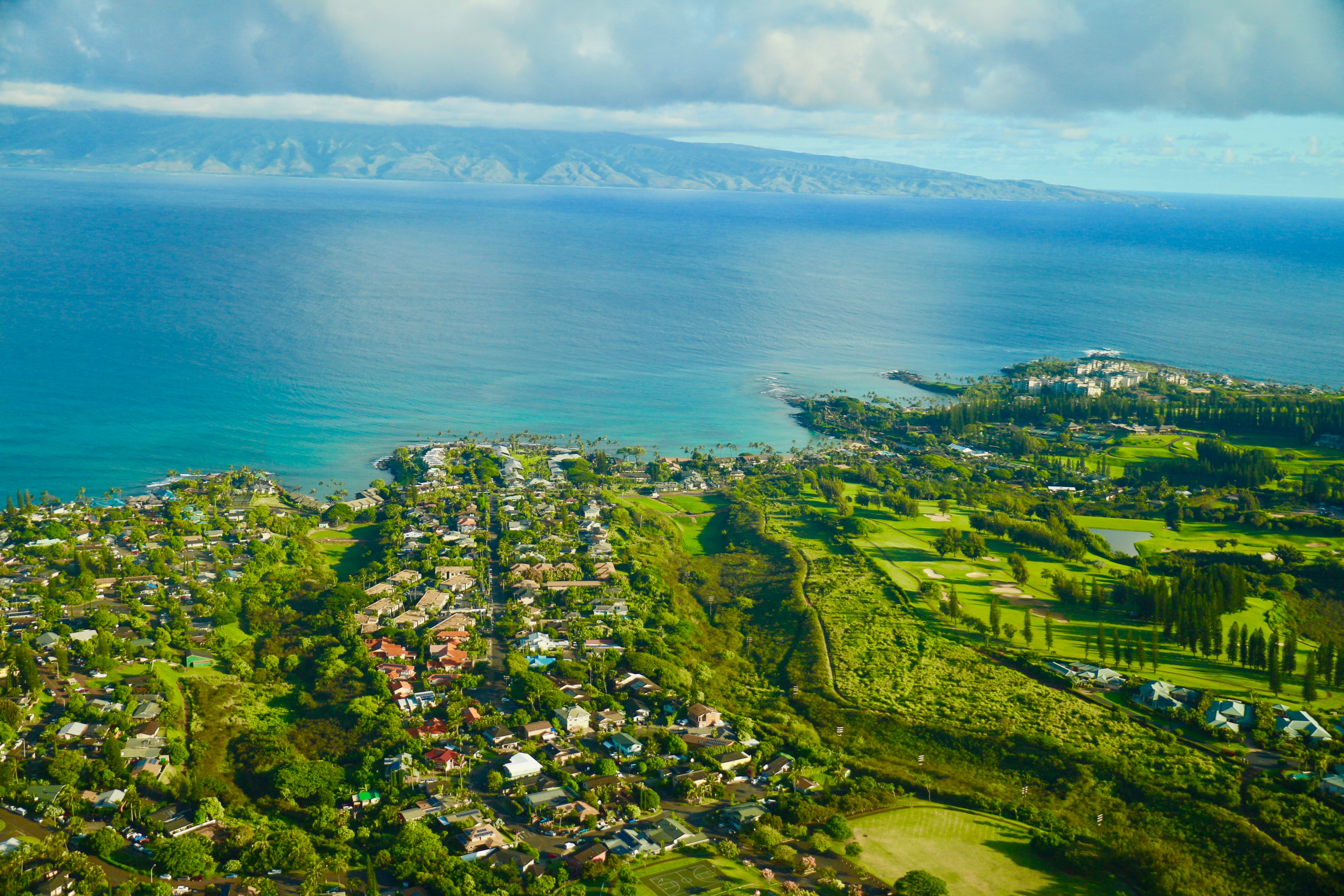 27. Duke's Beach House
Duke's Beach House is a popular restaurant located in the Honua Kai Resort & Spa in Kaanapali, Maui. Named after legendary surfer Duke Kahanamoku, the restaurant offers a casual and welcoming atmosphere with stunning ocean views. The menu features fresh, locally sourced ingredients, with a focus on Hawaiian and Pacific Rim cuisine. Signature dishes include the Hula Pie and the Duke's Beach House Tacos. Visitors can enjoy live music and hula performances in the evenings, making Duke's Beach House a great place to relax and enjoy delicious food with friends and family.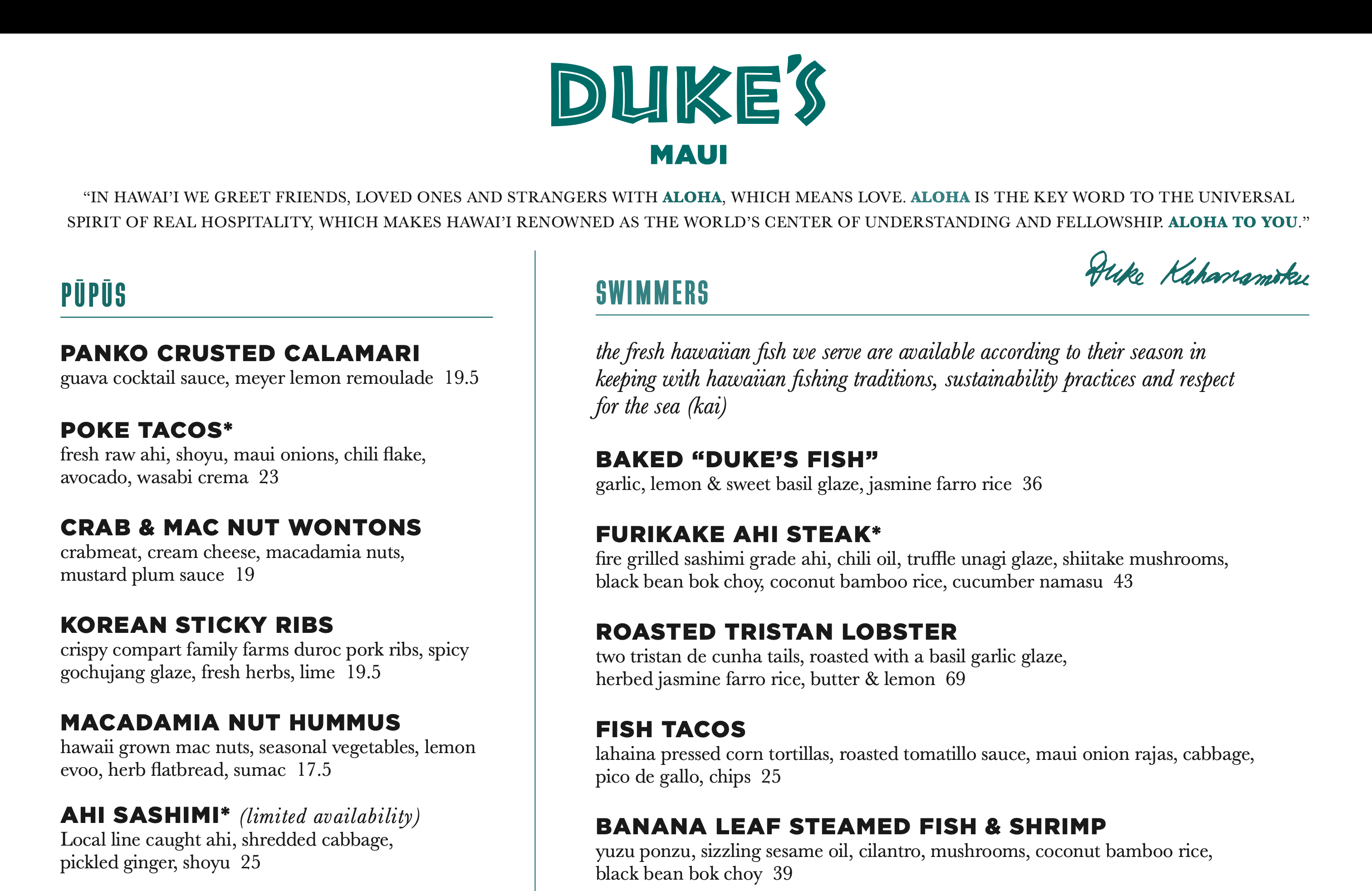 28. Monkeypod Kitchen by Merriman
Monkeypod Kitchen by Merriman is a popular restaurant located in Wailea, Maui. The restaurant offers a casual and lively atmosphere with indoor and outdoor seating. The menu features a variety of dishes made with locally sourced ingredients and fresh fish, with a focus on pizza, seafood, and craft cocktails. Signature dishes include the wood-fired pizzas and the lobster deviled eggs. Visitors can also enjoy live music and happy hour specials in the evenings. Monkeypod Kitchen by Merriman is a great spot for a fun night out or a casual meal with friends and family.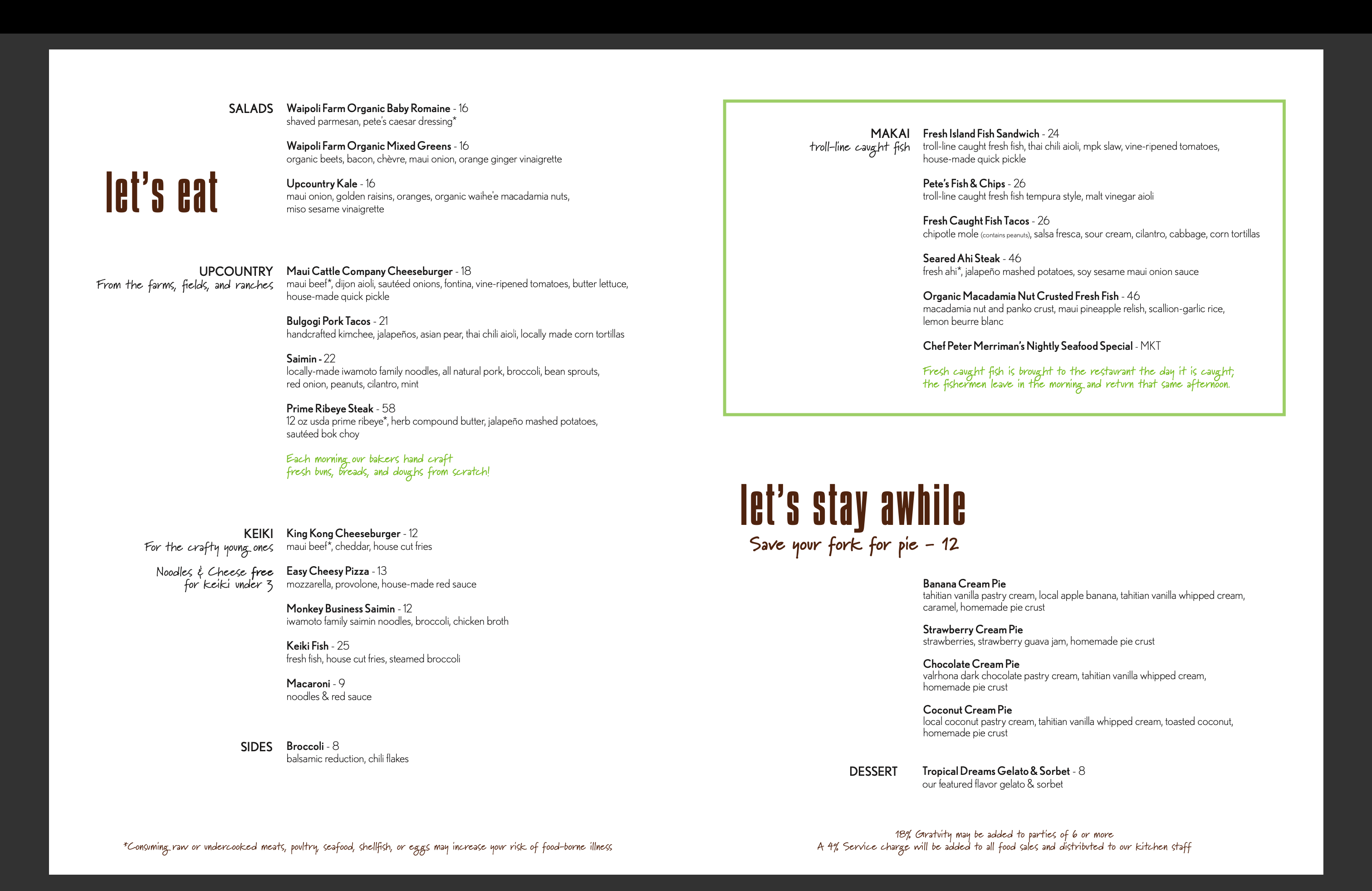 Maui FAQ
Best Time to Go
Weather is never bad in Maui. Even rainy days can be amazing. Summers, mostly April to November, see higher temperatures and less precipitation. June July and August are popular for holidayers when school is typically closed and the weather is mild and humid. The winter from December to March is cooler though warmer and sunny. Weather varies from place to place in the island and the western and northern shores are largely drier. The West Maui islands of Lahaina and Kaanapeli get a total of ten inches of rainfall annually. Winter is the most popular month of the year for visitors who like to escape the really cold weather and soak up the mild winter of Maui.
What is Maui best known for?
Maui, also called "The Valley Isles" the island is famous as a destination with its world-renowned beaches and sacred Ao Valley views from the winter humpback whale migrations, agricultural industry and breathtaking sunrise and sunset.
Best Hotels in Maui, Hawaii
Ka'anapali Beach Hotel
Ka'anapali Beach Hotelis a popular hotel located on the beachfront in Kaanapali, Maui. The hotel features 432 guest rooms decorated in a traditional Hawaiian style, with amenities like private lanais and free Wi-Fi. Visitors can enjoy the hotel's three pools, cultural activities, and weekly hula show. The hotel's restaurant, Tiki Terrace, offers a variety of Hawaiian and Pacific Rim cuisine, including a daily breakfast buffet. With its prime beachfront location and authentic Hawaiian atmosphere, Ka'anapali Beach Hotel is a great option for visitors looking to experience the best of Maui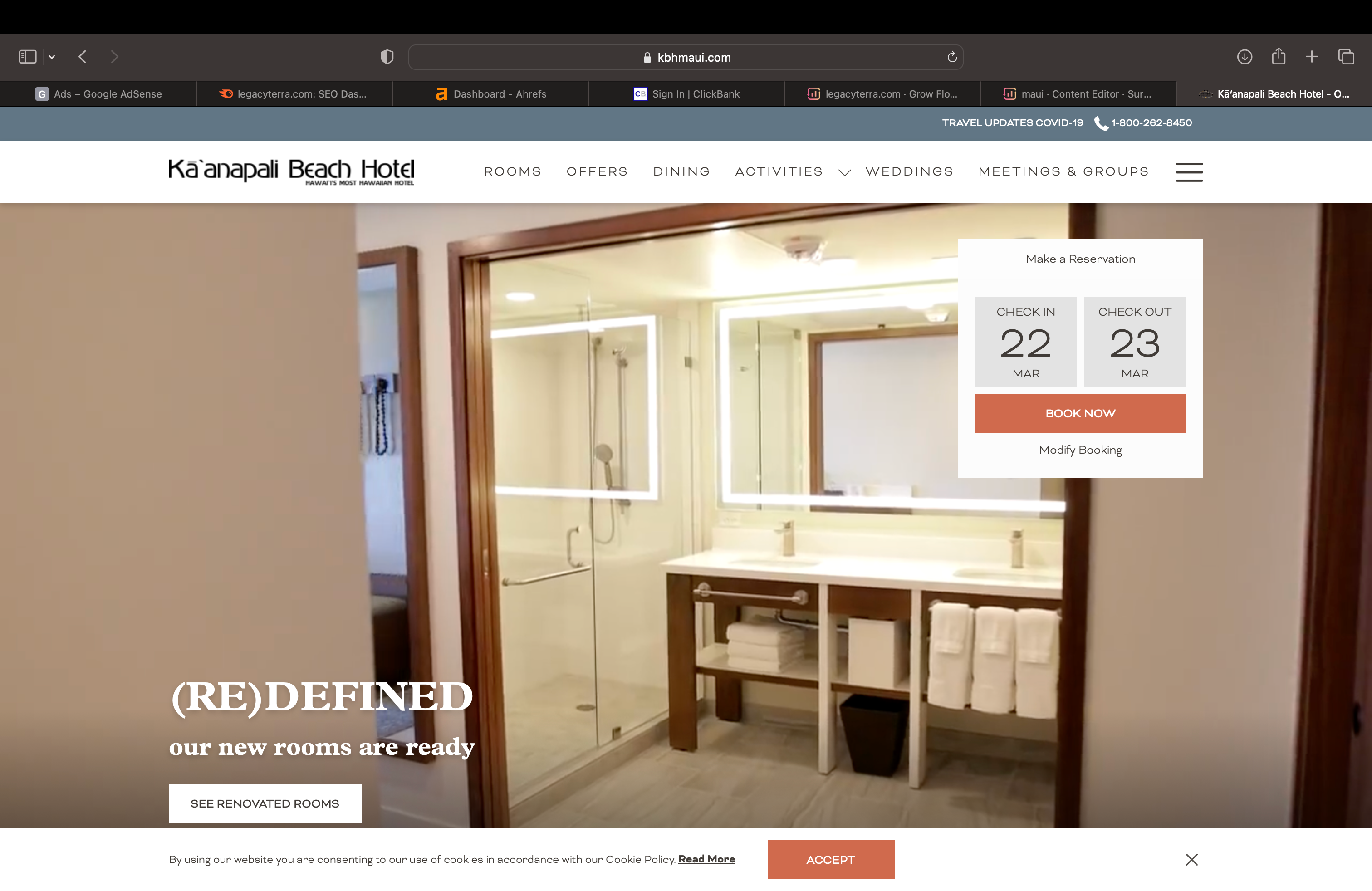 The Ritz-Carlton, Kapalua
The Ritz-Carlton, Kapalua is a luxury resort located on Maui's northwest coast in Kapalua. The resort features 463 guest rooms and suites, all with private balconies or patios and stunning views of the ocean or mountains. Visitors can enjoy the resort's three pools, championship golf courses, and tennis courts. The resort also offers a variety of dining options, including the Banyan Tree, which features a menu of contemporary Hawaiian cuisine. With its upscale amenities and beautiful surroundings, The Ritz-Carlton, Kapalua is a luxurious retreat on Maui.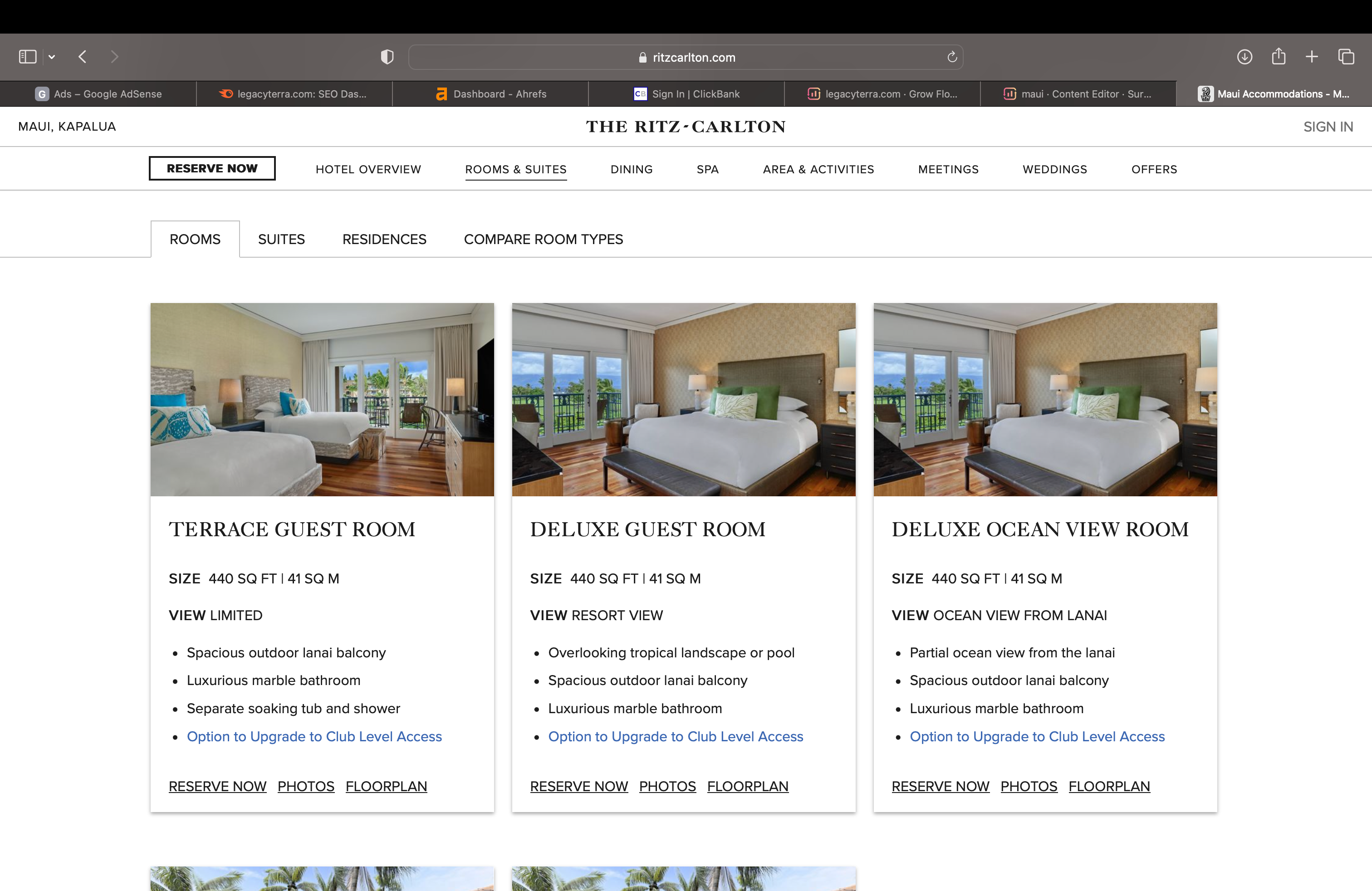 Courtyard by Marriott Kahului Airport
The Courtyard by Marriott Kahului Airport is a modern hotel located near Kahului Airport on Maui. The hotel features 138 guest rooms and suites, all with free Wi-Fi, mini-fridges, and flat-screen TVs. Amenities include a fitness center, outdoor pool, and on-site restaurant. The hotel's central location makes it a convenient option for travelers who need to catch an early flight or explore the island.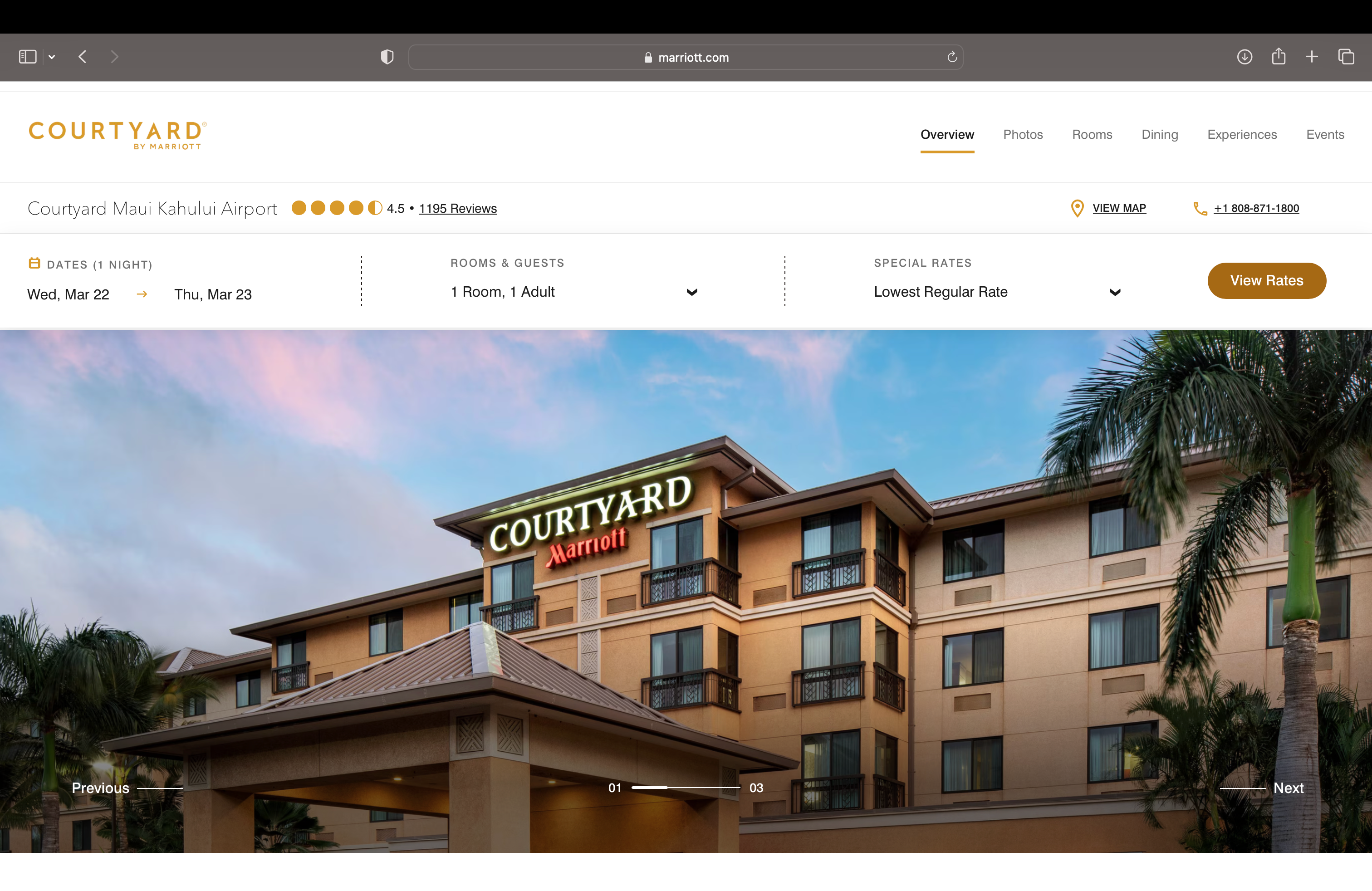 Four Seasons Resort Maui
The Four Seasons Resort Maui is a luxurious beachfront resort located in Wailea, Maui. The resort features 383 guest rooms and suites, all with private balconies or terraces and stunning ocean views. Amenities include three pools, a spa, tennis courts, and multiple dining options, including the acclaimed Wolfgang Puck's Spago restaurant. The Four Seasons Resort Maui is a top choice for visitors seeking a high-end resort experience on Maui. This is a great spot because it is on the southern coast of Maui in central maui so you can be close to east maui and west maui. Central maui is also close to Weilea Beach.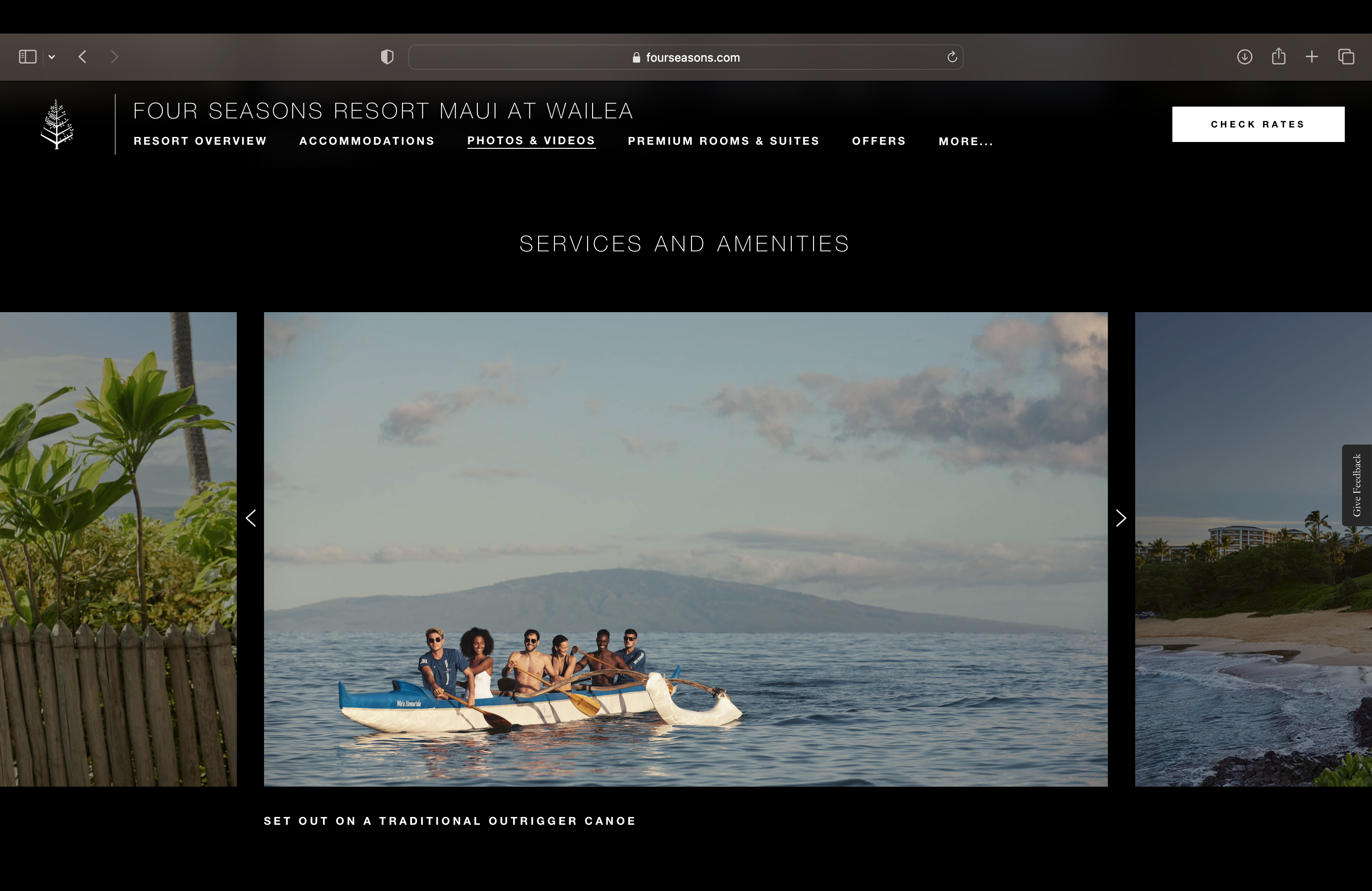 Hotel Wailea
Hotel Waileais a luxury adult-only boutique hotel located in Wailea, Maui. The hotel features 72 suites, all with private lanais and sweeping ocean views. Amenities include a spa, fitness center, and restaurant featuring farm-to-table cuisine. The hotel's secluded hilltop location provides a peaceful retreat with easy access to nearby beaches and attractions. Hotel Wailea is a great option for couples seeking a romantic and upscale getaway on Maui.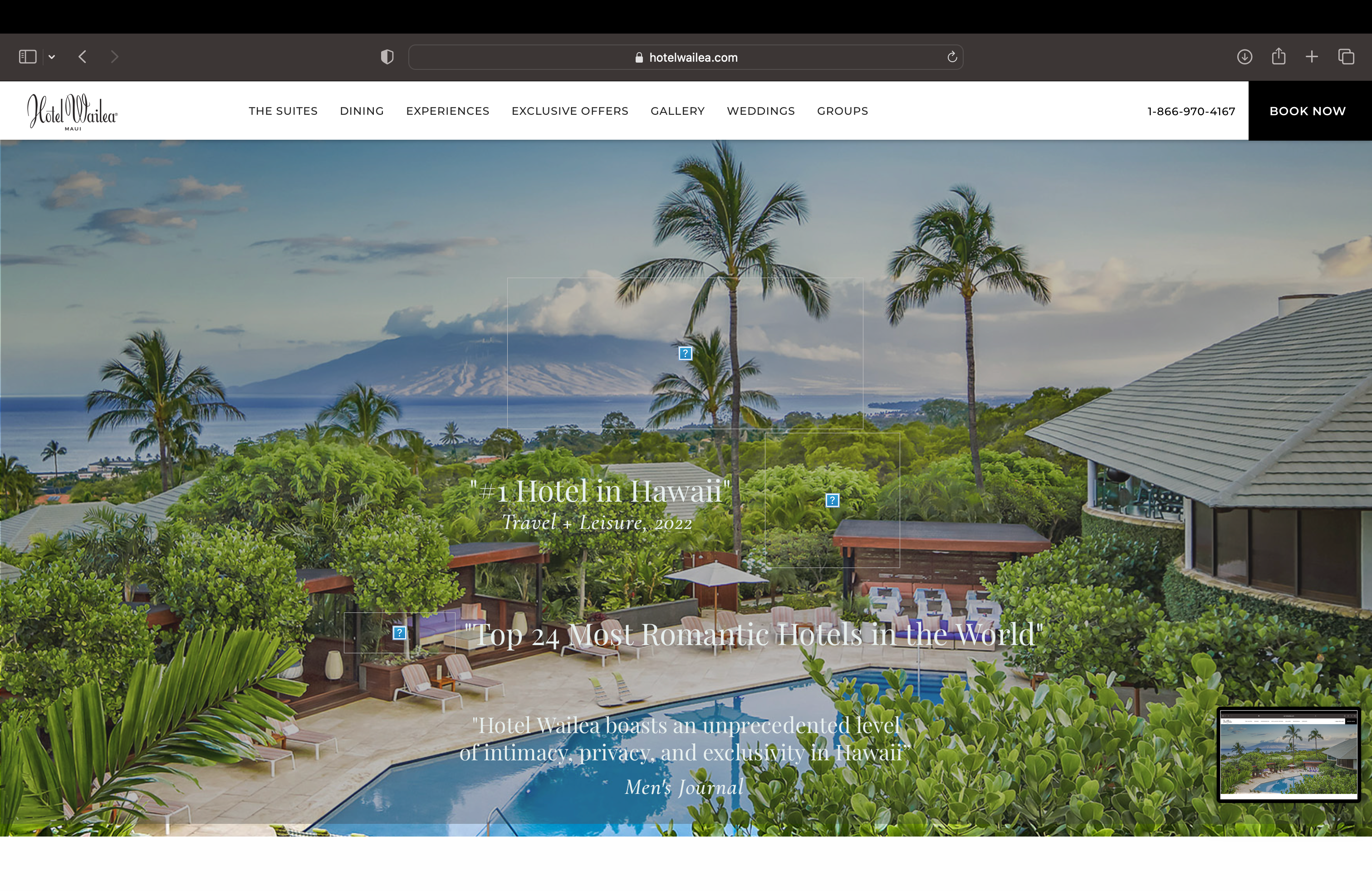 How many days do you need in Maui?
To fully experience Maui's diverse attractions and natural beauty, it is recommended to spend at least 5-7 days on the island. This will allow time to explore the different regions, interesting attractions such as the beaches, Haleakala National Park, Road to Hana, and Upcountry Maui. However, visitors with limited time can still enjoy Maui by focusing on their top priorities and choosing activities and destinations that are most important to them.
Which month is cheapest to fly to Hawaii?
Generally, the cheapest months to get Hawaii flights to fly to maui are in the off-season, which are typically late August through November and mid-January through early March. However, prices can vary depending on factors such as airline, departure city, and demand for flight tickets. Many airlines fly everyday to the various Hawaiian Islands. To get the best deals on the cheapest flight and the best deal on return flight back, it's recommended to book your flight several months in advance and be flexible with travel dates.
Also Hawaii flights are usually on the higher end because Hawaii is a year round perfect vacation destination so don't expect cheap flights. You can get lucky and find cheap flights to Maui. When you find a good price lower then $500 round trip flights I would book those cheap flights right away and cancel them later. Good luck finding cheap flights to Maui, if you do find a good deal send it my way in the comments!
I suggest flying on Hawaiian airlines because you will get the kindness of the Polynesia people. Hawaiian airlines customer service and crew members are very happy and respectful. Hawaiian airlines also offers daily flights to islands close to Maui. Hawaiian airlines will also give you a traditional flower necklace when you land. It may be cheapest to fly into the Honolulu international airport and take a Hawaiian airlines flight to maui.