The 25 Best Things to Do in Tobago – 2023 Travel Guide
Welcome to the beautiful Caribbean island of Tobago, a place that will captivate you with its pristine beaches, lush rainforests, and vibrant culture. Tobago is a destination that few know about. When most people think of a Caribbean vacation they think of Jamaica or Puerto Rico. Now you know about a hidden gem where you will get a classic Caribbean Vacation, with less tourist crowds. With its warm weather, crystal-clear waters, and breathtaking scenery, Tobago is the perfect place to unwind and soak up the sun.
One of the most popular attractions in Tobago is Pigeon Point Beach, known for its stunning white sand and turquoise waters. It's the perfect place to sunbathe, swim, and snorkel. But Tobago is much more than just a beach destination. The Tobago Main Ridge Forest Reserve, a UNESCO World Heritage Site, offers visitors the opportunity to explore one of the oldest protected rainforests in the Western Hemisphere. Here, you can discover a wide variety of plant and animal species, including many rare and endangered ones.
Tobago's rich history and culture are also a major draw for visitors. The island has a fascinating colonial past, and you can learn more about it by visiting landmarks such as Fort King George. Tobago is also home to a vibrant and diverse population, and you can experience its culture by trying local cuisine or attending events such as the Sunday School Street Party.
In this blog, we'll guide you through some of the best things to do in Tobago, from exploring its natural beauty to immersing yourself in its culture. Whether you're a first-time visitor or a seasoned traveler, you're sure to find something that will capture your heart and make you fall in love with this beautiful island. So pack your bags, grab your sunscreen, and get ready for an unforgettable trip to Tobago.
1. VISIT PIGEON POINT BEACH:
This is the most popular beach in Tobago, and for good reason. Its crystal-clear waters and white sand beach are perfect for swimming, sunbathing, and snorkeling. You can also enjoy a range of water sports activities, including windsurfing, kayaking, and paddle boarding, rentals available here. Pigeon Point Beach is easily accessible from the airport and hotels in Crown Point Tobago.
Take in stunning beach sunsets
In the Tobago region there is never a same sunset, with shades of red to gold that turn the island landscape into the magic of colors. During a walk on white sand, capturing the most beautiful sunset with that person is possible.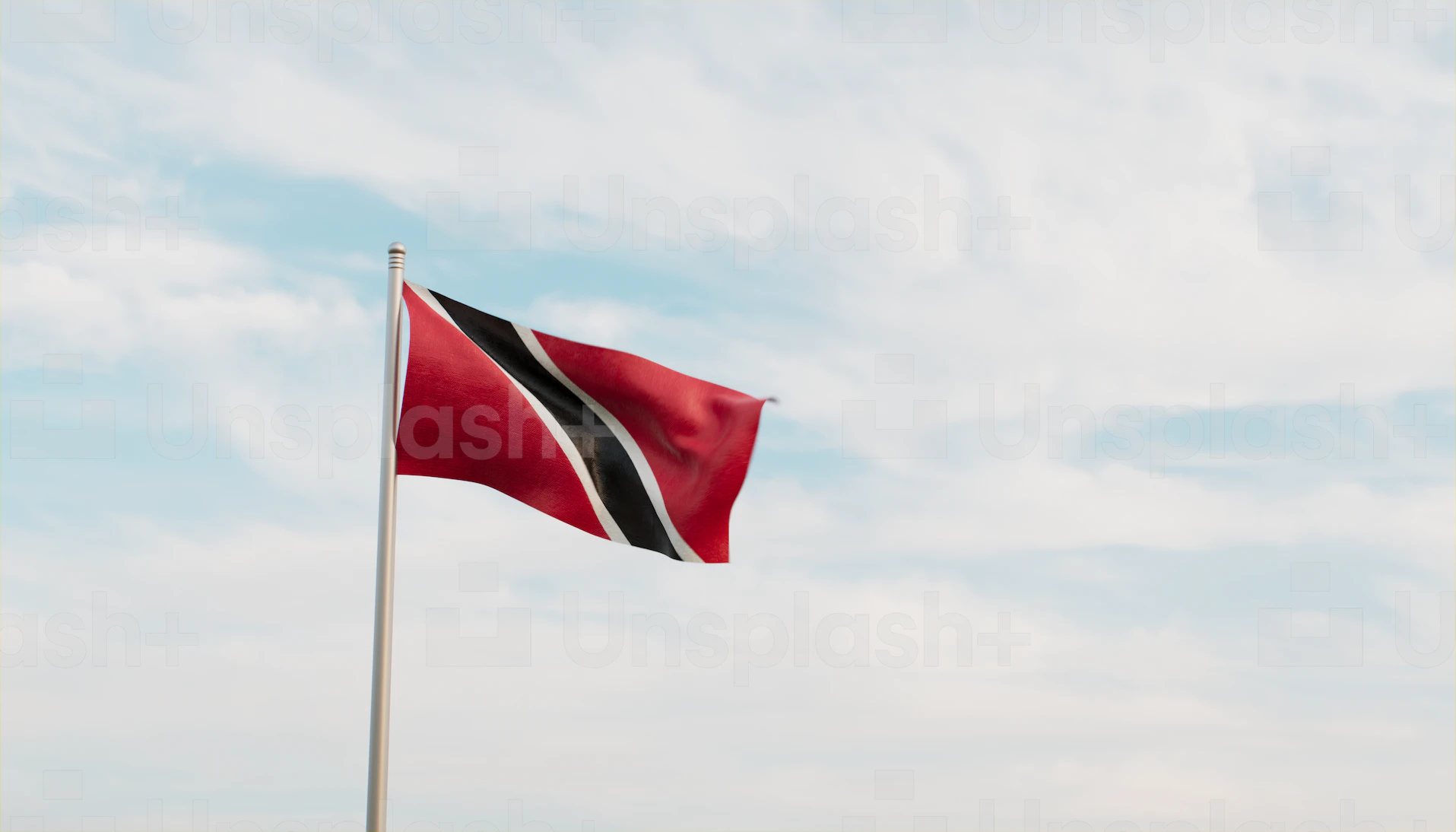 2. EXPLORE THE NYLON POOL:
The Nylon Pool is a popular tourist attraction located in Tobago, a small island nation in the southern Caribbean. It is a shallow, crystal-clear pool located in the middle of the ocean, about a kilometer off the coast of Pigeon Point Beach.
The pool's name is derived from its clear and shallow waters that resemble a swimming pool made of nylon. The water is only waist-deep, and visitors can wade through the pool and enjoy the stunning views of the surrounding ocean.
The Nylon Pool is also known for its reputed healing properties. Many locals and tourists believe that the water has rejuvenating effects on the skin, and some even claim that it can cure ailments such as arthritis and rheumatism.
Visitors can access the Nylon Pool by boat, which is available for hire at Pigeon Point Beach. The boat ride to the pool takes around 20 minutes, and visitors can enjoy the beautiful scenery and marine life along the way.
3. HIKE IN THE TOBAGO MAIN RIDGE FOREST RESERVE: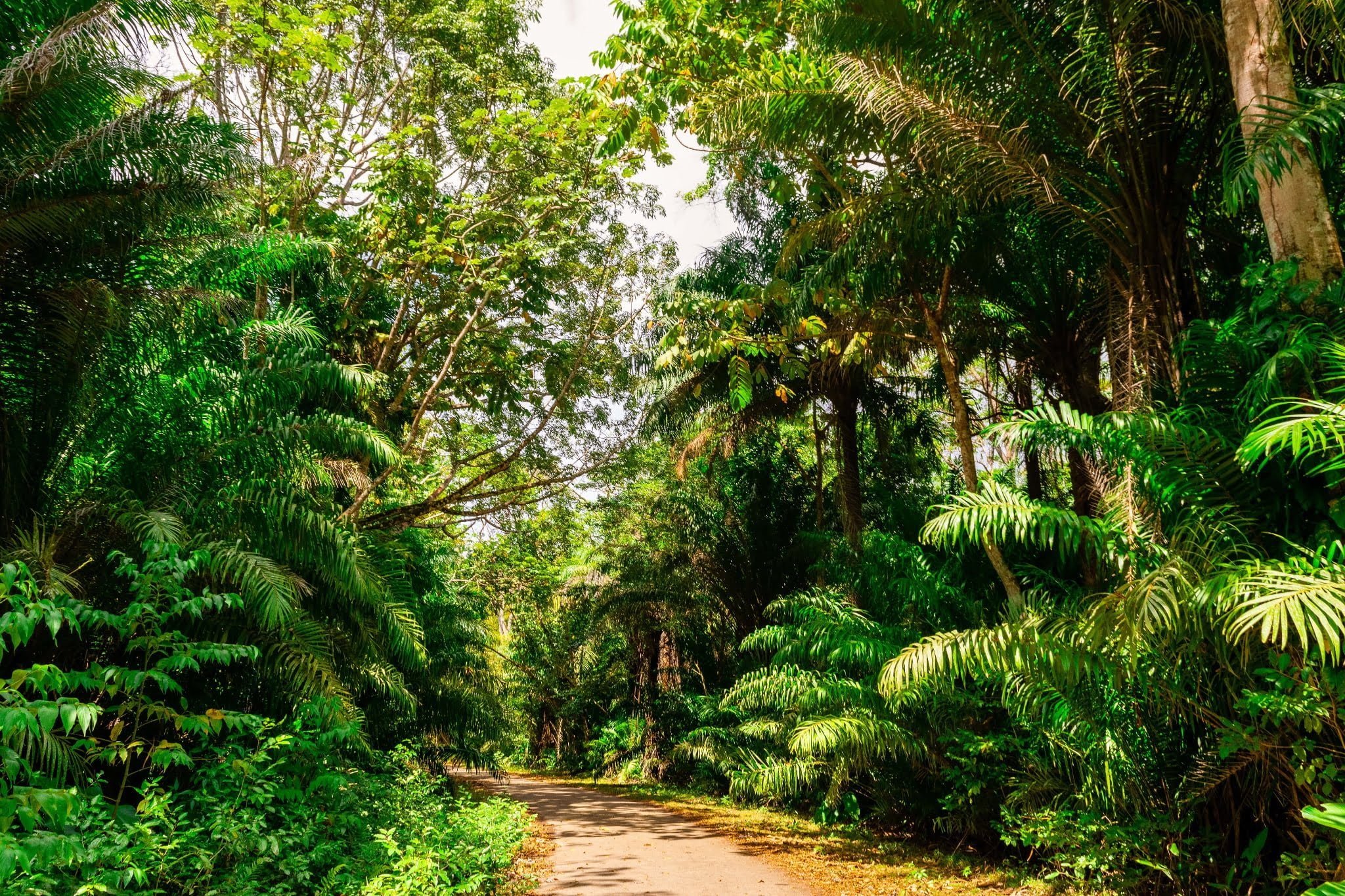 The Tobago Main Ridge Forest Reserve is a UNESCO World Heritage Site and the oldest protected rainforest in the Western Hemisphere. It's home to a wide variety of plants and animals, including many species of birds, butterflies, and monkeys. You can take guided tours to explore the forest and its many trails.
Make sure you check out one of these 5 best hikes.
4. Fort King George and the Tobago Museum
The travelers that want to see the past of Tobago can not miss visiting Fort George. Fort King George was reconstructed as an ideal fort. Built during the turbulent period during which the island had changed ownership numerous times, the fort offers excellent views of Scarborough Bay. King George has a location in Tobago to watch the guerrilla invasion and is a scenic escape from the crowds of today. A military fort featuring restored colonial buildings, a military prison and several cannons provides a beautiful setting for watching sunset.
TheTobago Museum is a museum located in the town of Scarborough, which is the capital of the island nation of Tobago in the southern Caribbean. The museum is housed in an 18th-century building that was originally a hospital and has been restored to showcase Tobago's rich history and culture.
The museum features exhibits on Tobago's indigenous people, European colonization, slavery, and post-colonial history. Visitors can explore a range of artifacts, including Amerindian pottery, colonial-era maps, and photographs documenting Tobago's rich history.
5. SNORKEL OR DIVE AT BUCCOO REEF:
Buccoo Reef is a marine park located off the coast of Tobago. It's home to a variety of colorful corals and marine life, including sea turtles and rays. You can take a boat tour to the reef and enjoy snorkeling or scuba diving.
6. TAKE A GLASS-BOTTOM BOAT TOUR:
If you're not a fan of swimming or snorkeling, you can still explore the underwater world of Tobago by taking a glass-bottom boat tour. These tours offer a unique perspective on the island's marine life and are suitable for all ages.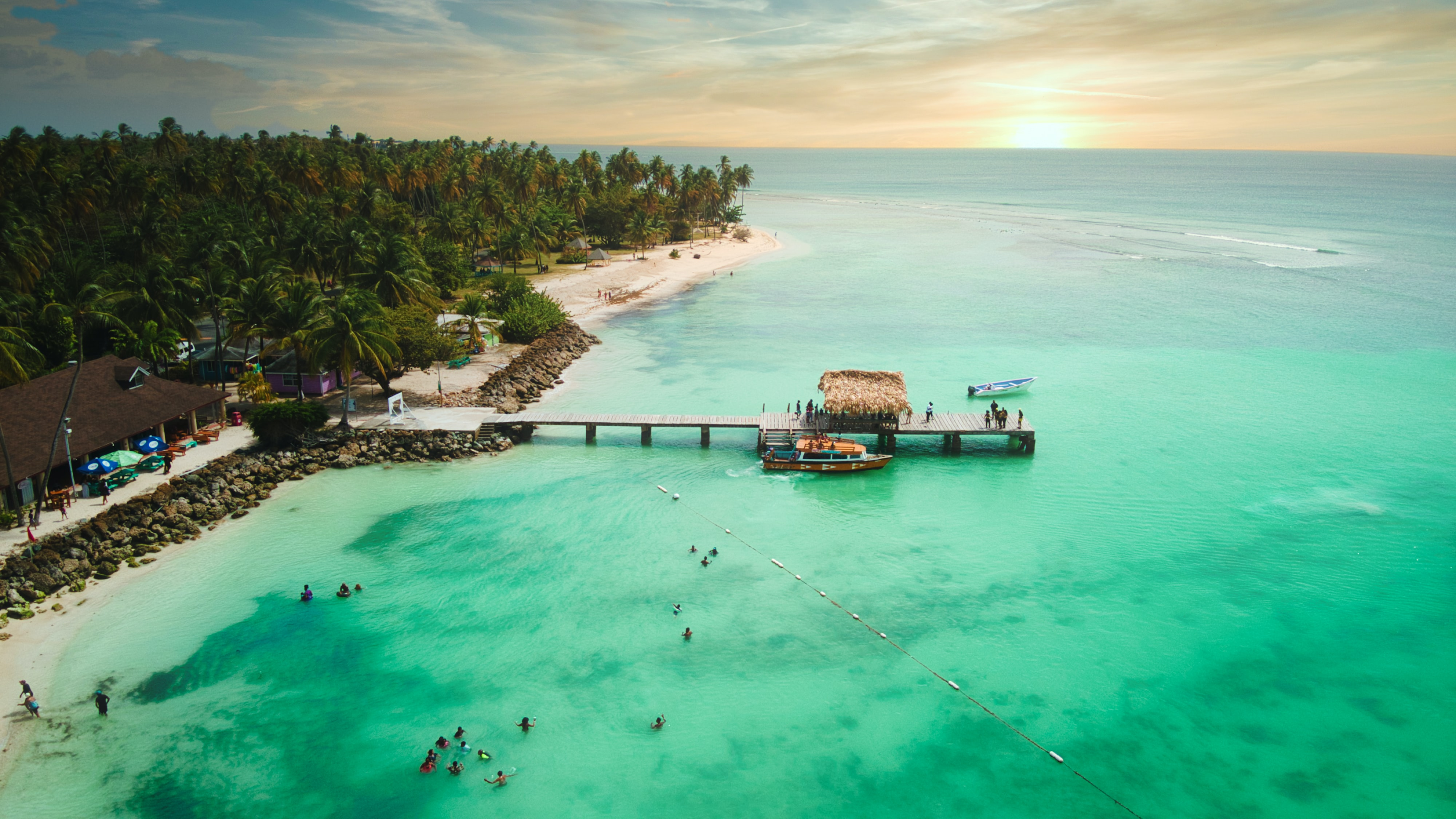 7. SAMPLE LOCAL CUISINE:
Tobago's cuisine is a blend of African, Indian, and Creole influences. You can find a variety of delicious dishes, including curried crab and dumplings, callaloo soup, and roti. Make sure to try some of the local street food, such as doubles (a savory snack made with fried dough and chickpeas) and shark and bake (a sandwich made with fried shark and bread).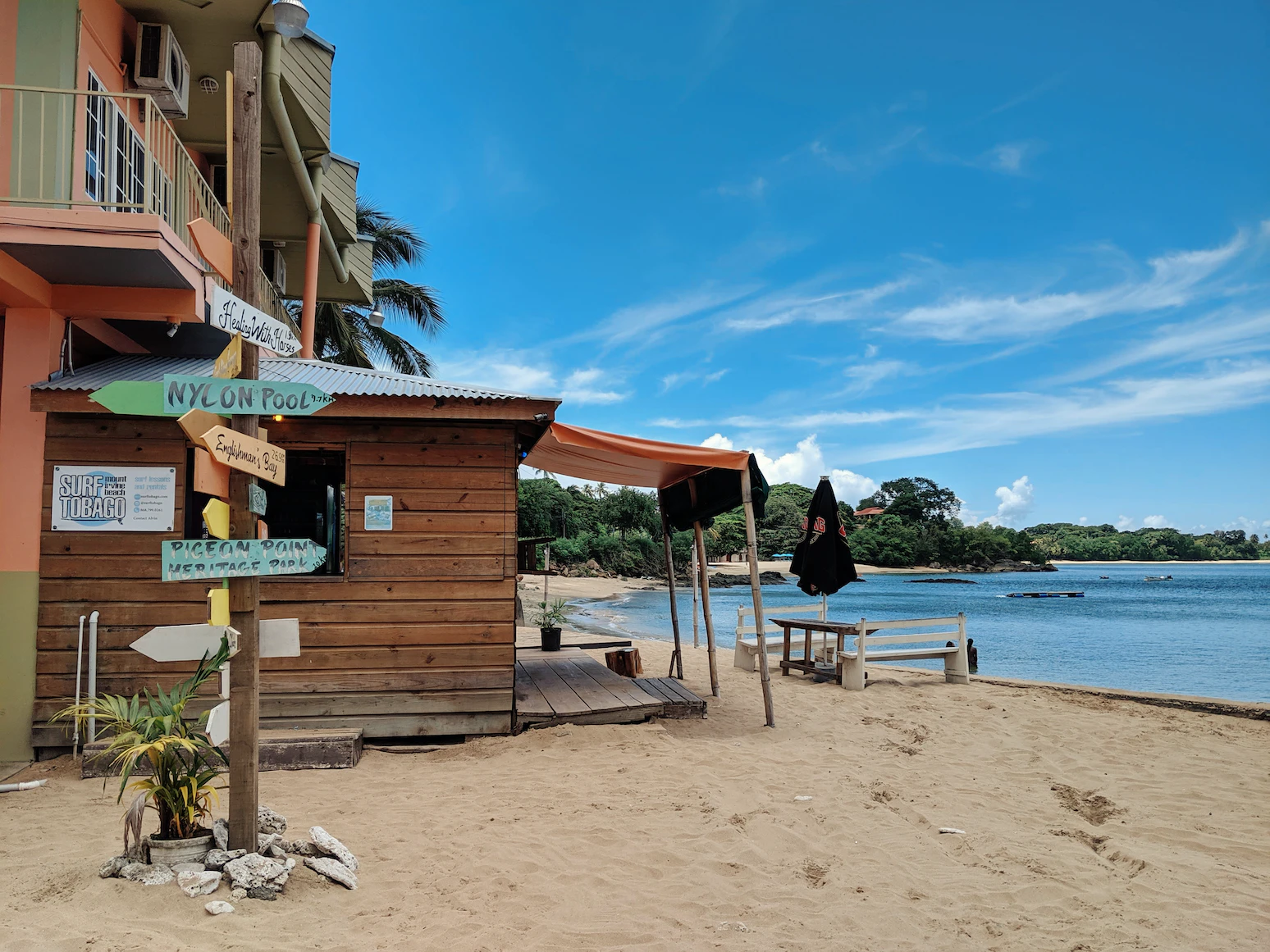 8. Kickstart your week at Sunday School
If you want to experience the nightlife in Tobago then Sunday Schools will be for you! The ultimate weekly lime is full of steel bands, DJs, food and beverages that attract both local people and tourists alike. Safe and fun, Sunday School is the best way to start your weekend on Tobago.
9. See coral reef come alive at Japanese Gardens
Just inland from Speyside, swim across a wide swathe of sea-based coral reefs and sponges of different kinds before arriving at an enchanting natural scenery similar to the calm Japanese Garden.
10. Castara Bay
The charming castara bay is a small fishing town situated north-west of the island and provides a perfect place to relax. An unspoiled bay with many coconut palms, fishing boats and calm waters with a reef near the sea offers a relaxed vibe. Castara beach has a modest guest house and Castare retreat is an important destination for excursions around the islands. TIP: Castara waterfall in nearby forest can also be reached easily by walking.
11. Go bird watching at Little Tobago
Also known as Bird of Paradise Island, explore the island and see exotic species of birds like Red-bellied, Tropic-bird, Red-footed and Brown Boobos from the shoreline and well-marked trails.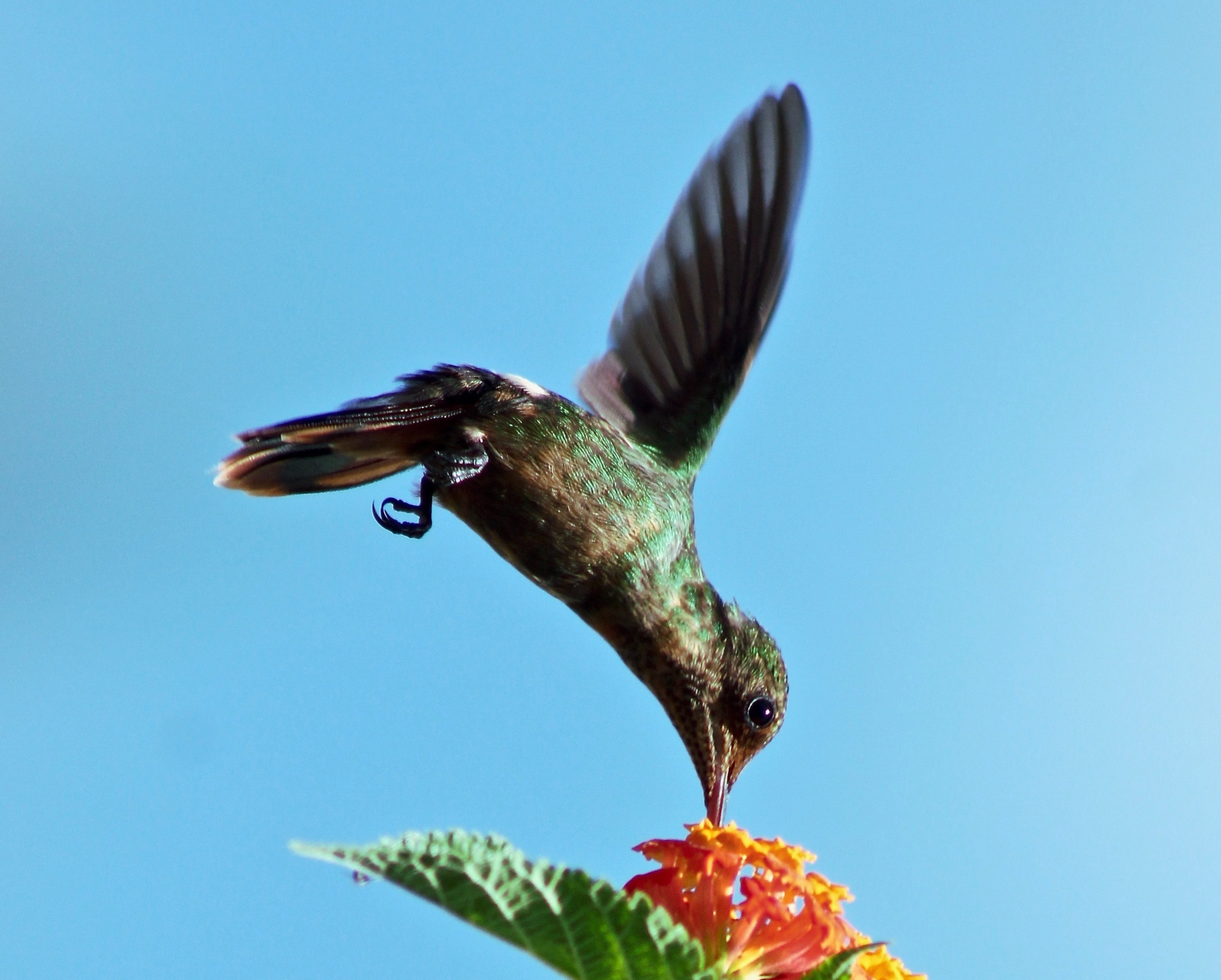 Discover birds galore at the Main Ridge Forest Reserve's Gilpin Trail
The World Heritage site is among many bird species that reside in rainforest, such as white-tailed saberbird, blue-back manakin and white-tailed sniper. Discover birding on Main Ridge's Gilpin Trail.
15. Visit Tobago Cocoa Estate
Tobago Cocoa Estate If you like chocolate, or enjoy learning about tropical fruits and vegetable production then this Tobago attraction cannot be missed. Tobago Cocoa is an organic cocoa-producing plant situated near Argyll waterfall near Tobago City. Visitors are welcome to learn about the cocoa culture of Trinidad. Tobago Cocoa Estate is an agribusiness producing artisan-quality, mono-state, 100% Trinidadian cocoa.
16. Discover Pirate's Bay
Pirate Bay Once a refuge of the plentiful pirates in the Caribbean, pirates' Bay has become the ideal destination for travelers seeking relaxation on Tobago's remote shores. Pirate Bay is an unspoiled Caribbean beach in Tobago north of Charlotteville. It has sweeping white yachts that hover lightly over the sky with the sun shining through its glaring green foliage. Pirates Bay is an adventure beach accessed either by boat or walking a concrete path into a jungle that includes many steps.
17. See where the Atlantic Ocean and Caribbean Sea meet at Flagstaff Hill
Add it to your tobago tour. This communications tower provides the dramatic vantage point on the hill, with spectacular views over steep hills.
18. Swim in the brilliant blue waters of Englishman's Bay
The mysterious, isolated and beautiful white sandy shoreline is ready for you. Its views are stunning, the water is calm and peaceful. It is an original scene from Robinson Crusoe and an idyllic spot for escaping for a fun-filled holiday. This is also a spot where the beautiful birds of Tobago can be seen.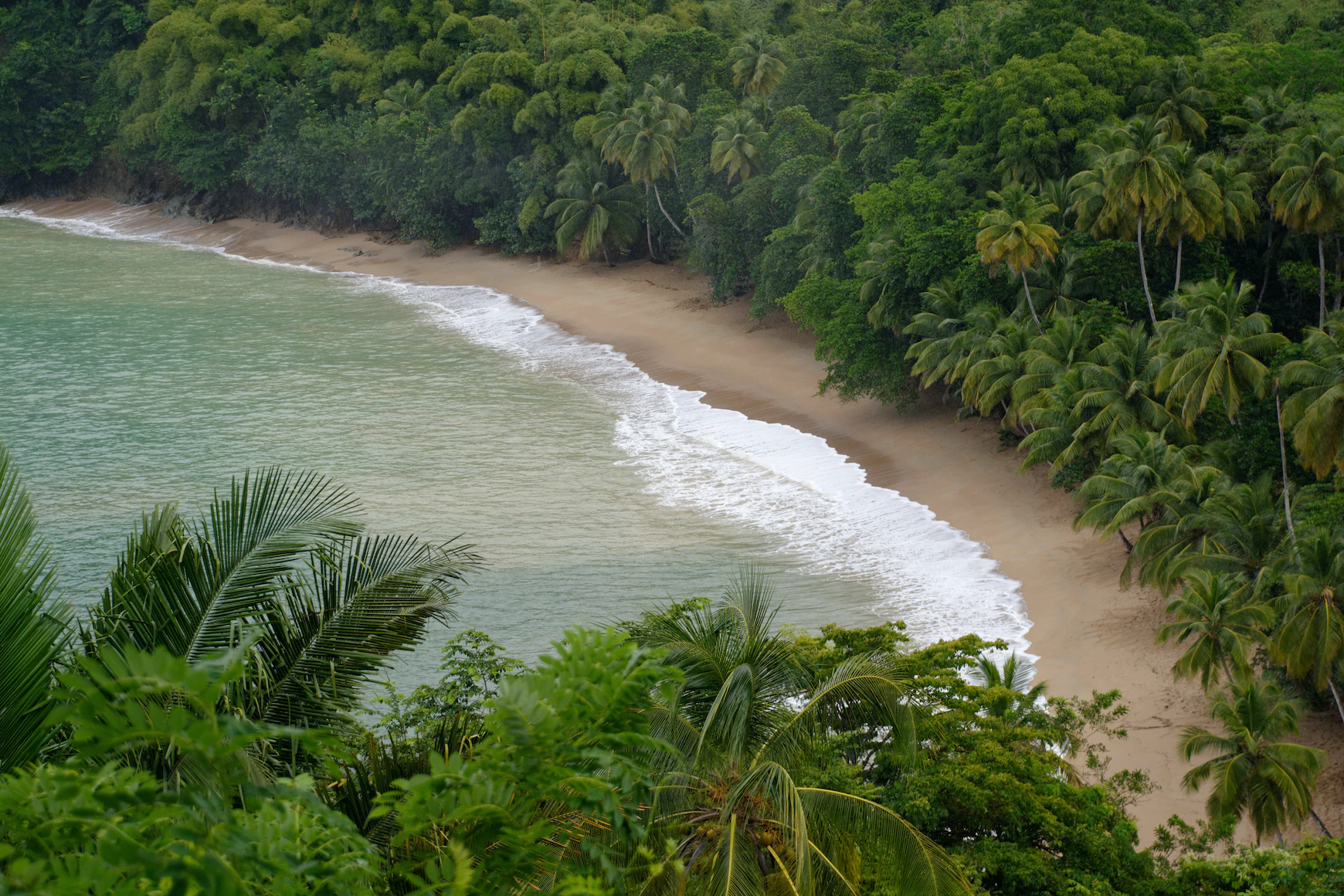 19. Unwind at Stonehaven Bay
Stonehaven Bay is a beautiful beach located in the Caribbean island of Tobago. It is known for its soft white sand, clear blue waters, and palm trees that provide shade to visitors. The bay is approximately 1.5 miles long and is situated on the northwest coast of Tobago.
Stonehaven Bay is a popular destination for tourists who come to enjoy the sun, sand, and sea. The beach is also a great spot for swimming, snorkeling, and kayaking. There are several restaurants and bars in the area, as well as hotels and vacation rentals.
One of the unique features of Stonehaven Bay is its sunset views, which are said to be some of the best in Tobago. The bay is also known for its calm waters, making it a great spot for families with young children.
20. Visit Pigeon Point Heritage Park
Pigeon Point is the ideal location for those wanting a relaxing holiday destination. An internationally recognized island symbol characterized by soft white sandy beaches and swaying palm trees look as beautiful as postcards. Enjoy a few water activities including jet skiing and standup paddle boarding.
VERY BONUS: The beach is part of the Pigeon Point Heritage Park. Therefore, expect a $10TT fee ($3US). Those who pay for admission may enjoy a lifeguarded beach with restaurants, bars, and bathrooms.
21. Challenge yourself to see the entire island with a road trip
Rent a car for driving? An island-drive trip will allow visitors to discover Tobago's best attractions over 116 square miles. Enjoy its natural splendour and drive through Main Ridge Forest Reserve beaches, hop and explore the storied historical background through visits to fortresses and ruins of sugar factories, windmills and water wheel, follow waterfalls and enjoy the local food.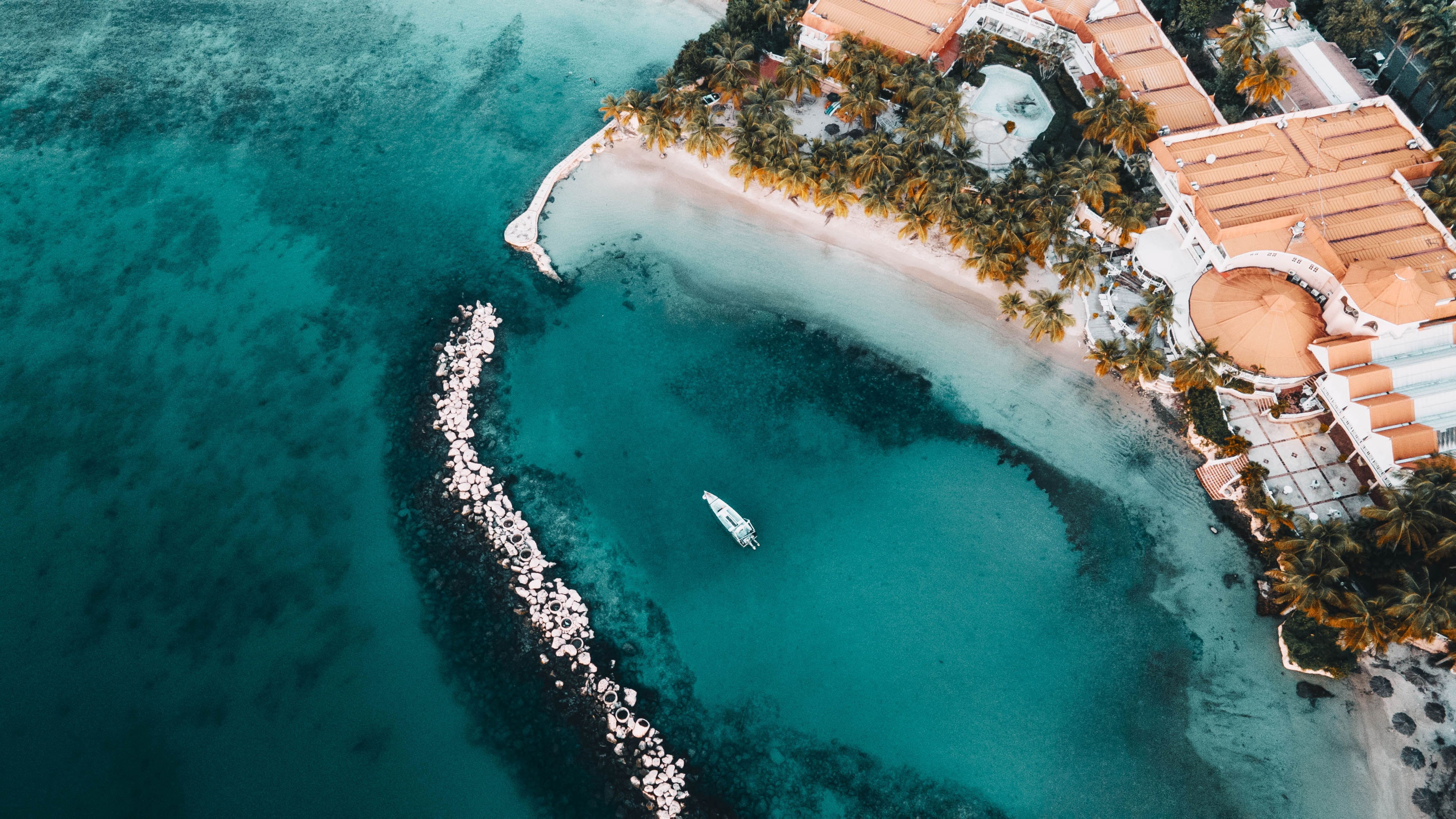 22. Connect with that special someone with a couples' yoga class
Take private couples yoga sessions that will let you rest and recharge in Tobago's serene environment.
24. Get a panoramic view of East Tobago at Speyside Lookout
The Speyside Lookout in East Tobago is a popular destination for visitors to the island. It is a scenic viewpoint that offers panoramic views of the coastline and the surrounding hills. The lookout is located in the village of Speyside, which is known for its tranquil setting and its proximity to some of Tobago's best diving and snorkeling sites.
From the Speyside Lookout, visitors can see the rocky coastline and the clear blue waters of the Caribbean Sea. On a clear day, it is possible to see as far as Little Tobago, a small island located just off the coast. The lookout is also a great spot for birdwatching, as the area is home to a variety of bird species, including the magnificent frigatebird and the brown pelican.
Speyside itself is a charming fishing village that offers a more laid-back experience than some of Tobago's more popular tourist destinations. In addition to its diving and snorkeling sites, the village is also home to several hiking trails, including the Gilpin Trace, which winds through the lush forested hills that surround the village.
25. Go on a coastal tour of the island
A Tobago coastal boat tour is a popular activity for visitors to the island who want to explore Tobago's stunning coastline and experience its vibrant marine life. The boat tours typically depart from various points along the coast, including Scarborough, Pigeon Point, and Store Bay.
During the tour, visitors can enjoy panoramic views of Tobago's beautiful beaches, bays, and coves, including popular destinations such as Buccoo Reef and Nylon Pool. Many tours also include opportunities for swimming and snorkeling in the clear blue waters of the Caribbean Sea, where visitors can encounter a variety of marine life, including colorful tropical fish, rays, and even sea turtles.
In addition to the natural beauty, many Tobago coastal boat tours offer a glimpse into the island's rich history and culture, with stops at sites such as Fort King George and the Tobago Museum.
The boat tours are typically guided by experienced local captains and tour guides who can provide information about the area's history, culture, and wildlife. Many tours also include refreshments and snacks, making for a comfortable and enjoyable experience.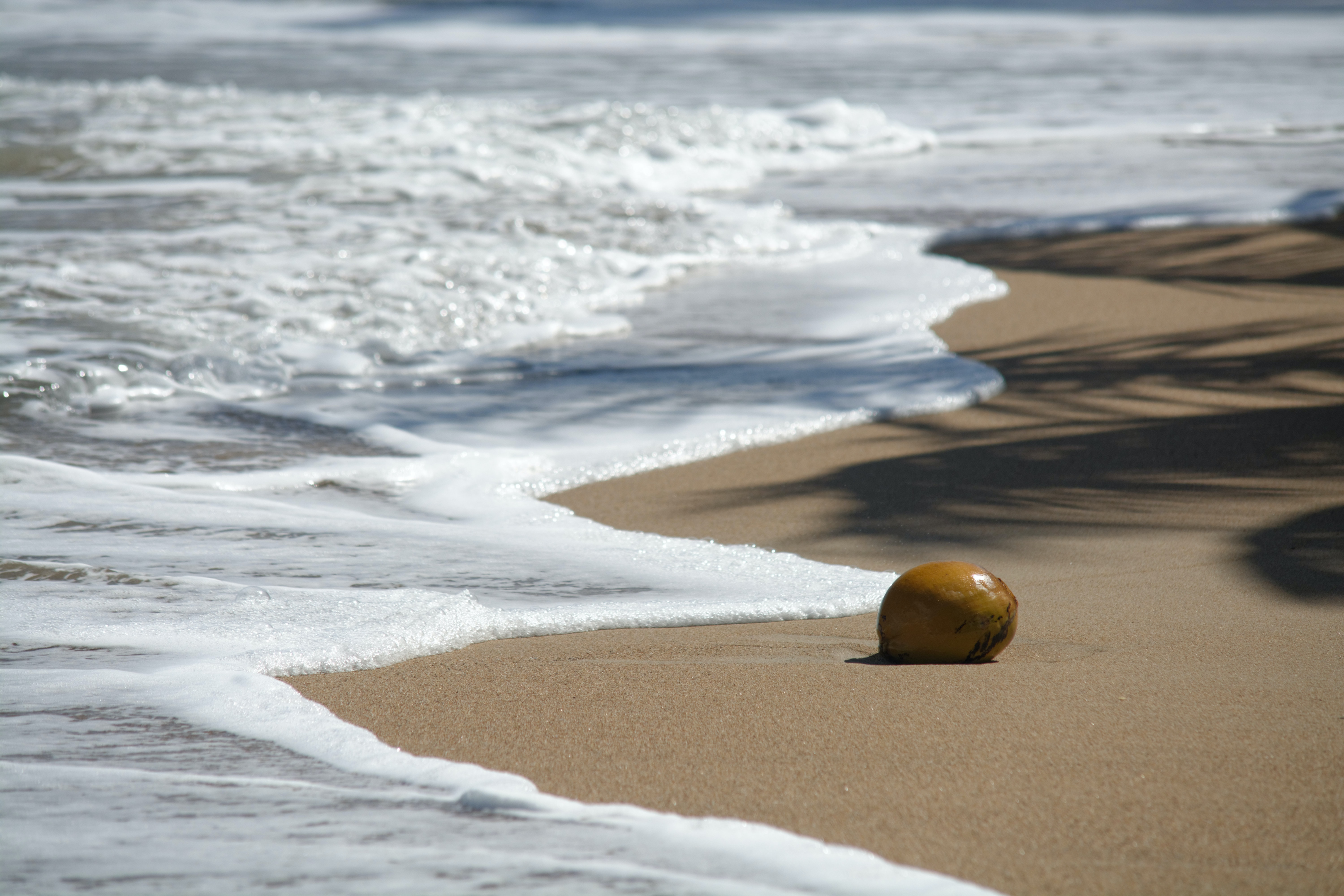 CONCLUSION
In conclusion, Tobago is a destination that offers a perfect blend of natural beauty, cultural experiences, and adventure. From the stunning beaches and coral reefs to the lush rainforests and historical landmarks, Tobago has something for everyone. Whether you're looking for a relaxing beach vacation or an exciting outdoor adventure, Tobago is the perfect place to escape from the hustle and bustle of everyday life. So what are you waiting for? Start planning your trip to Tobago today and discover all the wonderful things this Caribbean island has to offer.
HOW LONG SHOULD I VISIT TOBAGO?
The ideal length of time to visit Tobago largely depends on what you plan to do and see during your trip. If you want to experience the main attractions and get a taste of Tobago's culture and natural beauty, a week would be a good amount of time. This would allow you to explore the beaches, rainforest, and historical landmarks at a leisurely pace, as well as participate in some of the island's cultural events and festivals.
If you're looking to do more in-depth exploration of Tobago's natural attractions, such as hiking through the rainforest or scuba diving in the coral reefs, you may want to consider staying for up to two weeks. This would give you enough time to fully immerse yourself in the island's natural beauty and experience some of the less touristy areas of the island.
Ultimately, how long you stay in Tobago is a personal preference, but it's recommended to stay for at least a few days to experience the island's unique charm and beauty.
HISTORY OF TOBAGO
Tobago has a long and complex history that is intertwined with the colonial powers that ruled over the island. The island was originally inhabited by Amerindians, who named the island "Tabaco" because of the tobacco that grew there. In the 15th century, Christopher Columbus was the first European to set foot on Tobago, but it was not until the 17th century that European powers began to colonize the island.
The Dutch were the first to establish a colony on Tobago in 1628, but they were soon ousted by the British in 1662. The island changed hands several times between the French, Dutch, and British throughout the 17th and 18th centuries, with each colonial power leaving its mark on the island's culture and infrastructure.
During the colonial period, Tobago was primarily used for agriculture, with sugar cane and cotton being the main crops. Slavery was also a significant part of Tobago's history, with thousands of Africans being brought over to work on the plantations. In 1834, slavery was abolished in Tobago and throughout the British Empire.
In the 20th century, Tobago became a part of the independent nation of Trinidad and Tobago in 1962. Today, Tobago's economy is driven by tourism, with visitors coming from all over the world to experience the island's natural beauty, culture, and history.
Despite its complex history, Tobago's cultural heritage and natural beauty have endured and continue to attract visitors from all over the world. The island's unique mix of Caribbean, African, and European influences is reflected in its music, food, and traditions, making it a fascinating destination for anyone interested in history and culture.
IS TOBAGO SAFE TO VISIT
Tobago is generally considered a safe destination for travelers. The crime rate in Tobago is relatively low compared to other Caribbean islands, and the local population is generally friendly and welcoming towards tourists. However, as with any destination, it is important to take precautions and be aware of your surroundings to avoid potential risks.
Petty theft and pickpocketing can occur in tourist areas, so it's recommended to keep your valuables secure and be mindful of your belongings when in crowded places. It's also advisable to avoid isolated areas at night, especially if you are traveling alone.
In terms of natural hazards, Tobago is susceptible to hurricanes and tropical storms, which can occur during the rainy season from June to November. It's recommended to stay informed about weather conditions and follow any advisories or warnings from local authorities.
Overall, Tobago is a safe destination for travelers, but it's important to exercise caution and use common sense to ensure a safe and enjoyable trip.
WHAT LANGUAGE TO THEY SPEAK IN TOBAGO
The official language of Tobago is English, which is the primary language spoken by the local population. However, there is also a local Creole language, known as Tobagonian Creole, which is a blend of English, African, and French languages. It's not widely spoken in formal settings but may be used in more casual or informal situations.
Additionally, due to Tobago's history as a colonial territory and its location in the Caribbean, other languages such as Spanish and French may also be heard, particularly among tourists and visitors from other countries in the region. Nonetheless, English remains the primary language for communication in Tobago.
What food is native to Tobago?
Try Tobago's signature dish: curried crab and dumplings
This is Tobago's signature dish, so be sure to try when visiting! These cuisines blend in an unusual blend with Indian, African and Asian influences. Continue reading 38.
Indulge your sweet tooth
If you're interested in sweets, then it is impossible to visit Tobago to taste its famous treats. Sugar cakes, biscuits, tamarind balls & fudges are just some more treats you can have. Take care of yourself! 75.
WHY VISIT TOBAGO
Do not be fooled by the tiny tobaga. It has a large personality, offering a truly unforgettable travel experience. Tobago's soft sandy beaches are easy to avoid. Besides these attractions, there will be many attractions. It is renowned for incredibly beautiful snorkel spots and diving beaches. A honeymoon paradise offers an oasis of turtles, birds or a place to go. Web site.
Leave the cold behind with year round warm weather
Tobago boasts an exceptionally warm tropical climate, with temperatures at 23 – 32 degrees throughout the winter. The island falls within a hurricane belt and is an ideal island escape from bad weather. More about our year-round warm weather.
What Famous Events Happen in Tobago?
See who can race from Trinidad to Tobago first at the Carib Great Race
One of the worlds oldest offshore powerboat racing events, the Carib Great Race challenges competitors to speed up the high ocean. The thrilling race began in Trinidad in the Gulf of Paria. The final course took the boat across the western shore of Tobago to Plymouth before returning down into Store Bay. Learn more.
Experience Tobago's culture and history at Heritage Festival
The annual celebrations from mid- July to early September were aimed at preserving Tobagos distinctive cultural heritage. Visit the many quaint and friendly villages and learn about their culture, dance music and of course their culinary delight. See other articles.