WHAT TO DO IN BANGKOK THAILAND
22 Best Things to do in Bangkok
Thailand is a magical place in Southeast Asia full of beauty, culture, yummy food, and much more. Mountainside, big cities, and clear water beaches, Thailand has them all. How many other places have all these beautiful landscapes within just a few hours of each other? In this article, I will share my experiences from my visit Bangkok experience. I made many mistakes, and if I could make the trip again, I could plan the perfect Thailand Itinerary. Get ready to explore the beautiful city center of Thailand with me and learn things to do in Bangkok, Thailand. 
Getting to Bangkok, Thailand:
Prepare for the longest plane ride of your life. When we visited Bangkok our flight from SFO USA to Taipei, Taiwan TPE was 14 hours there and 11 hours back. When we booked our flights for this trip, there were no direct flights to BKK, one of the 2 international airports in Bangkok. The other airport is DMK (don mueang international airport). We had to Fly to SFO, TPE, then take the 4-hour flight to BKK. Total travel was like 30 hours flying one way. I did this with a 6-month-old infant, so I am a professional at flying. I will write a post later about traveling with an infant. Here are some general flying tips specifically for your trip to Thailand.
Cheaper will not be worth it: 
On the way to the city center of Bangkok, we flew economy in the back of the plane. Because we had a baby, we were placed in the bulk overhead area, with the most legroom out of anyone in the economy section… and the worst experience. If it was just my husband, I could have suffered through it, but like I said, we had a baby, making everything much more challenging. My husband is a bulky man, and he couldn't sit back in his chair; the whole flight, he was holding his arms in. I was holding our baby, and her feet were on the other passengers' laps each time I had to breastfeed. It was just so uncomfortable for 14 hours. 
Because flying is so expensive I suggest you invest in travelers insurance. Travelers insurance will help give you peace of mind while you are traveling.
On the way home, we spent $700 per person ($1400) to upgrade to Economy Plus, which made all the difference. We got some sleep on the flight home and were much more comfortable. I was able to even sit crisscrossed in my chair! So you can do what you want. If finding the cheapest flight and suffering for 30+ hours is something you want to do (DO NOT DO THIS WITH KIDS), then you do. Heed my warning and upgraded to premium economy. You do not need to pay for first-class or Business class to be comfortable. 
Basic Economy
Premium Economy
Note that sometimes you can find all inclusive deals to Bangkok. Check out United Vacations to see if they have any current deals here.
Slow or Fast, but not in between 
My parents were living in Taiwan when we took this trip, so we arranged our flights to allow us to spend a night in Taipei recovering from traveling before we headed to the final destination, Bangkok, Thailand. This was so nice! We booked round trips from SFO to TPE and a separate booking to BKK (suvarnabhumi international airport). My tip would be to fly somewhere between Bangkok and your starting location and take a day or two to relax before flying to Bangkok. This lets you take things slow and even see a bonus country. When we were booking our flights, there was an option for us to spend a day in Finland before flying to BKK. The thing is to find the sweet spot between spreading things out and prices. 
The other option is to get the flying over as fast as possible and relax for a day in Bangkok. Whatever you do, do not go in between with flyings spread out with long layovers. On the way home, we had a 16-hour layover, which would have been miserable, we were able to change our flight to a much sooner one, but we still had a 6-hour layover, which was so difficult after a 10-hour exhausting flight. Please check your layovers before booking. You are going on vacation, so do not make 60+ hours of your trip miserable. Travel days are challenging and exhausting, so do yourself a favor and be kind to yourself and plan. 
You can find cheap deals for flights at Cheaptickets.com and Cheapair.com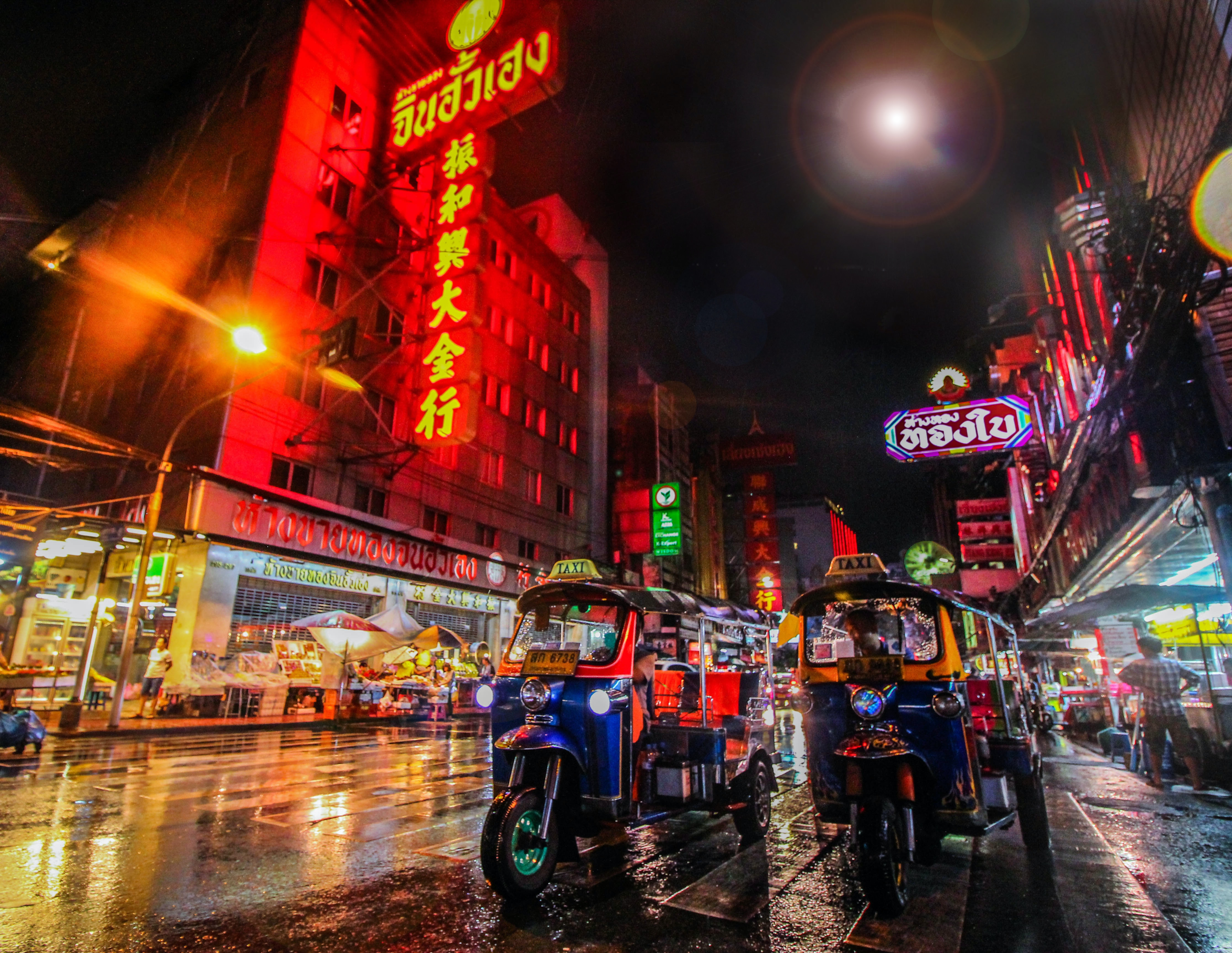 3. Pack Light: 
The best thing we did was only back one backpack and one carry-on. That is impossible for 2 weeks of international travel. Well, we planned on doing laundry halfway through, but the best thing we like to do when we travel is to buy a bag when we get to our destination. This way, we have room for everything we accept on our trip. On this trip, we bought another suitcase, so our travel days included a backpack for my husband and me, and we each had a carry-on. We never had to deal with checked baggage, we always knew where our stuff was, and it felt good to travel lightly. Also, if you bring a suitcase, make sure it has four 360 wheels. Those are the smoothest and best bags!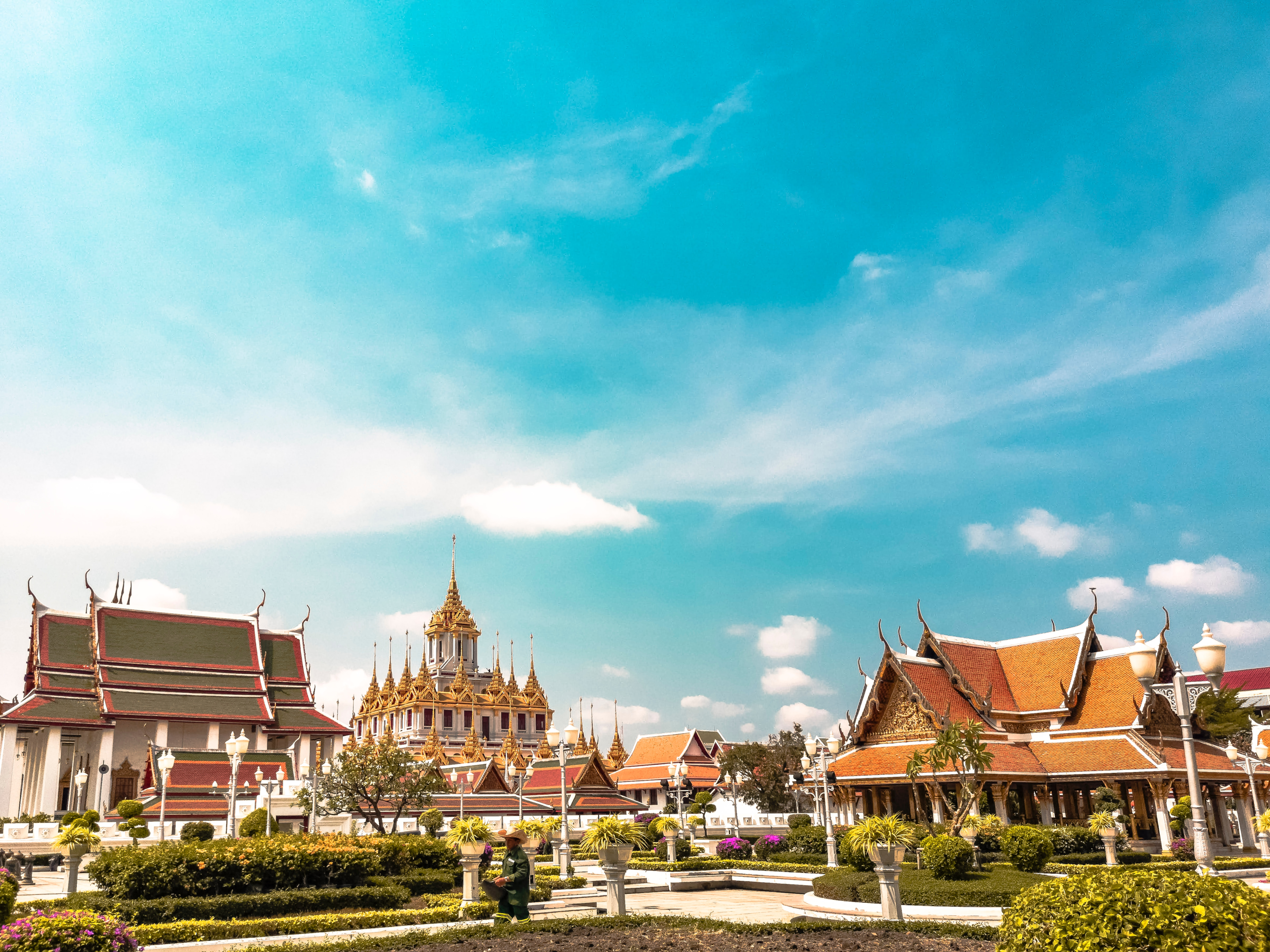 4. Fast, but secure, access to passports: 
Always have ONE place where you store your passports. When you are on travel days for international flights you have to show your passport all the time. You will want a place that you can easily access, but no one could steal from you. For example, my husband's backpack has a secret zipper compartment on the backside that sits up against his back. It is the perfect size for passports and it's safe from pickpockets. Another option is a travel day fanny pack. Just make sure you have one place and they always are returned to that one place. This will save you the trouble of losing them or misplacing them.Always have ONE place where you store your passports. When you are on travel days for international flights, you must always show your passport. You will want a place you can easily access, but no one can steal. For example, my husband's backpack has a secret zipper compartment on the backside that sits up against his back. It is the perfect size for passports and is safe from pickpockets. Another option is a travel day fanny pack. Make sure you have one place, and they are always returned to that one place. This will save you the trouble of losing them or misplacing them. 
Here is a link to the backpack we use when we travel. Lots of space and perfect for electronics. See this image of the secret pocket. 
I will save some other tips in a full post about travel days, so keep an eye out for that. 
What is the Temperature like in Bangkok and what to wear in Bangkok? 
To give you a reference, we visited in December. Thailand, in general, is hot, but in my experience, Bangkok was much more incredible than other places we stayed in the country. For example, as soon as we stepped off the airplane in Phuket, I was sweating, but I never got uncomfortable in Bangkok.
You should pack lightweight clothes like cotton or linen. I wore both long jeans and shorts and I felt perfectly comfortable. I would recommend that you wear short sleeves or long flowy sleeves like a white linen shirt. We did not experience mosquitoes on our trip, but we were always wearing mosquito bracelets. If you are worried, then wear light colors like white. Mosquitos are more attracted to dark colors like black.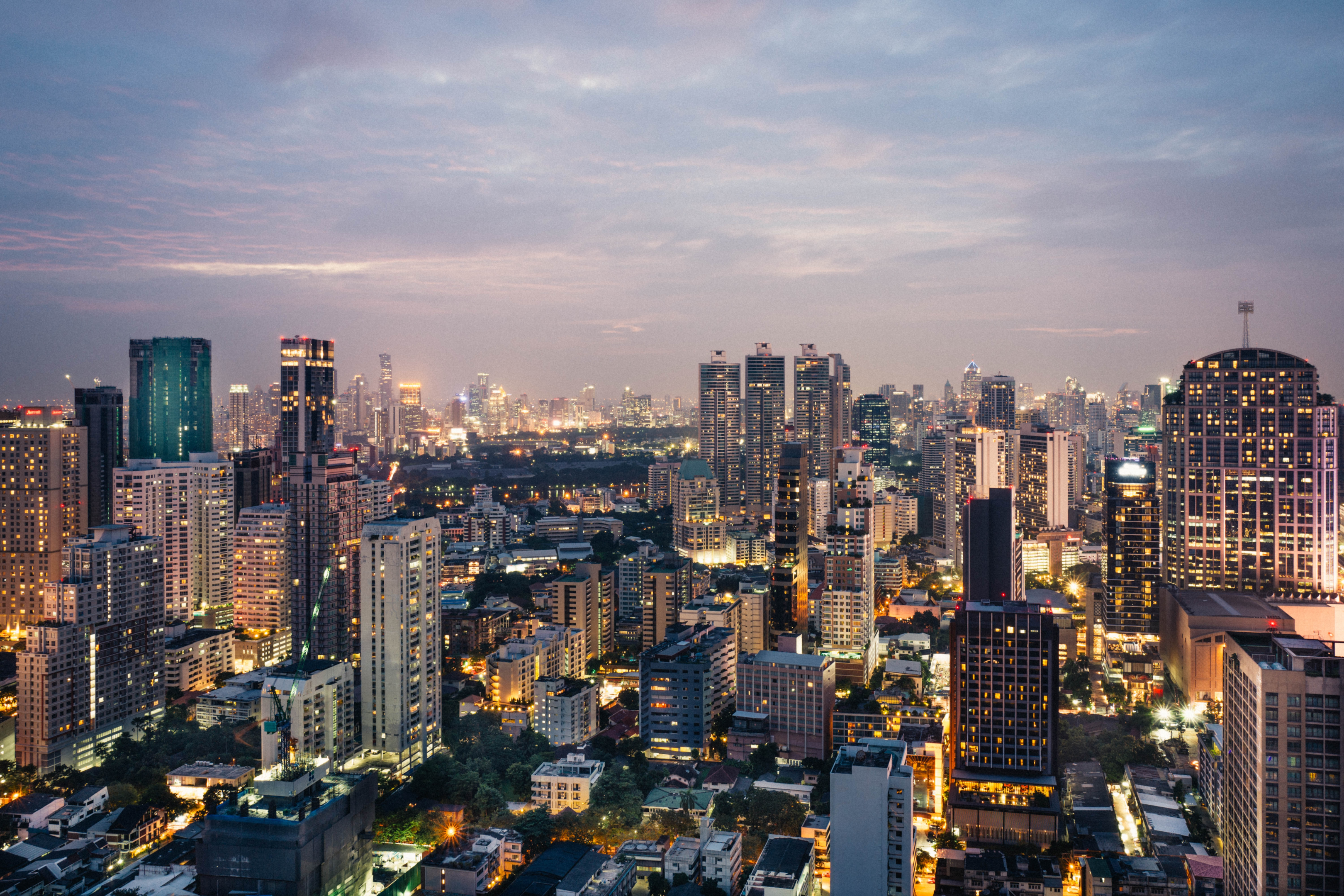 How Long Should I Stay In Bangkok, Thailand?
I would break down Thailand into 3 landscapes: The mountainside of Chaing Mai, the Metropolitan city of the Bangkok skyline, and the Beach life of Phuket & Krabi. I recommend going to each of these places because together, you will get the fullest picture of what makes Thailand such a beautiful country. We went to Bangkok and Phuket on our trip, and I regret not venturing up to Chaing Mai. I had a seven-month-old baby when we made this trip, so I had to prioritize what locations we would go to. My sister was on this trip with us, and she could get all 3 places under her belt. I will use her stories to paint the magical picture of Chaing Mai. 
On our trip, we only had 6 days in Thailand because we also were going to Taiwan for a week. That was not enough time to experience everything. We did Bangkok and Phuket, and by the end of the trip, we were exhausted because we had to move so fast to get to everything. I recommend at least 2 weeks in Thailand if you can manage the time. This will allow you to see everything at a relaxing vacation speed. We made our trip at high speed, which was so fun, but we regret not taking more time to relax and enjoy Thailand. 
I will give you complete itineraries and recommendations depending on the length of the trip you have planned. If you have less than a week, prioritize what you want to do in Thailand and not over-planning. Or you can do what we did and do everything in 6 days and be exhausted at the end of your vacation. 
Where should I stay in Bangkok?
Here are some ideas for hotels. You can book through any reputable hotel site like Hotels.com or Priceline. I recommend choosing an option that is well known so you can trust your money is actually going to a real hotel. Another favorite of mine are all Marriott hotels. We stayed at the Westin in Phuket Thailand and I regret not staying at a Marriott when we were in Bangkok.
Things to do in Bangkok
Bangkok is the capital of Thailand. It is a massive city full of tall skyscrapers. There was a fantastic, unique towering building everywhere I looked. If you were in an empty room and someone put a tremendous chair in the middle, you could appreciate it more than if it was in a room full of other cool chairs. Each skyscraper was unique and cool, but there were so many other tall cool buildings that blended together for me. 
People go to Bangkok for either shopping, nightlife, or because it is a centralized location to other famous places in Thailand. During our stay in Bangkok, we went to the malls, but we made a lot of day trips from Bangkok to the areas surrounding the city. We did not explore any nightlife because that just isn't our scene, but if that is your scene Bangkok seemed to never sleep, so you can for sure find some fun during your stay. Since I have no experience with nightlife, I will not discuss it in this Thailand series. 
The perfect trip to Bangkok includes Shopping, Culture, and Food.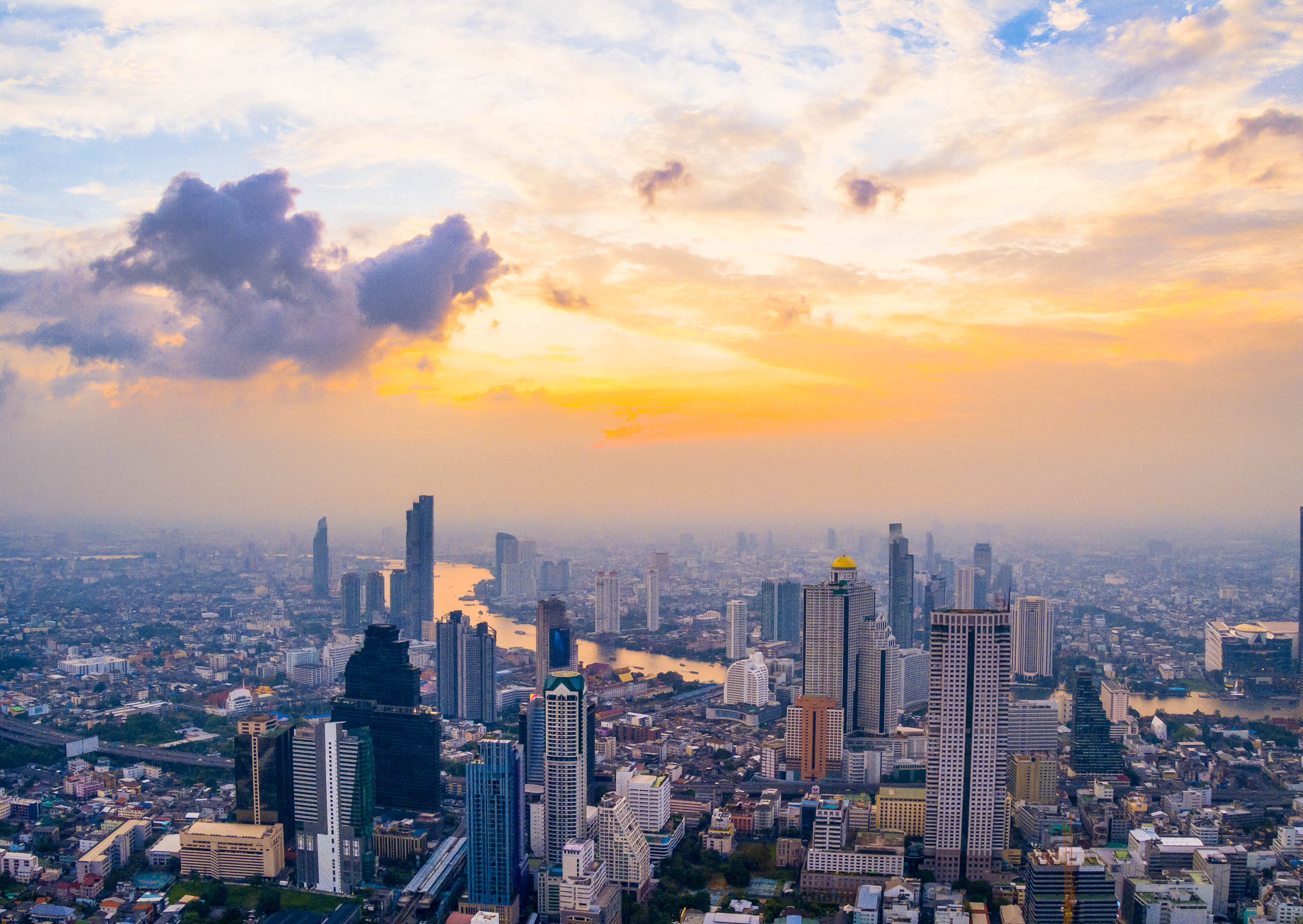 1. Shopping Mall: 
You do not need to prepare anything for this activity. When you get to your accommodations in Bangkok, just type into google maps "shopping mall" and a million pins of shopping malls will pop up, and you can go to any of them. We didn't experience any bad malls when we were in Bangkok. The shopping malls are also great places to get safe food at a fair price. Each mall has fabulous food courts. Here are some of the more popular shopping malls here:
Siam Paragon is a high-end mall. Siam Paragon has stores like Dior and beautiful architecture. You can get to Siam Paragon quickly by taking the speed train in Bangkok called the Skytrain. 
This mall we found had a better range of prices. They had friendly department stores but also had a floor with vendor booths. You can also get to this mall by taking the Sky Train. The Sky Train is the best way to get around and I found it to be cleaner and quieter than a NYC subway
This was a "Small" Mall next to our hotel that I thought was very nice. It has 6 floors and many international brands like Puma and H&M. Each floor is styled after a different famous city. For example, the London floor has a double-decker bus built into it. In addition to department stores, they have a section for vendors. I found that these vendors were more high quality than at MBK. I didn't find the link for the general mall address. The link will take you to the Puma store in the Terminal 21 mall. I recommend choosing a hotel that is within walking distance of the activities you want do do.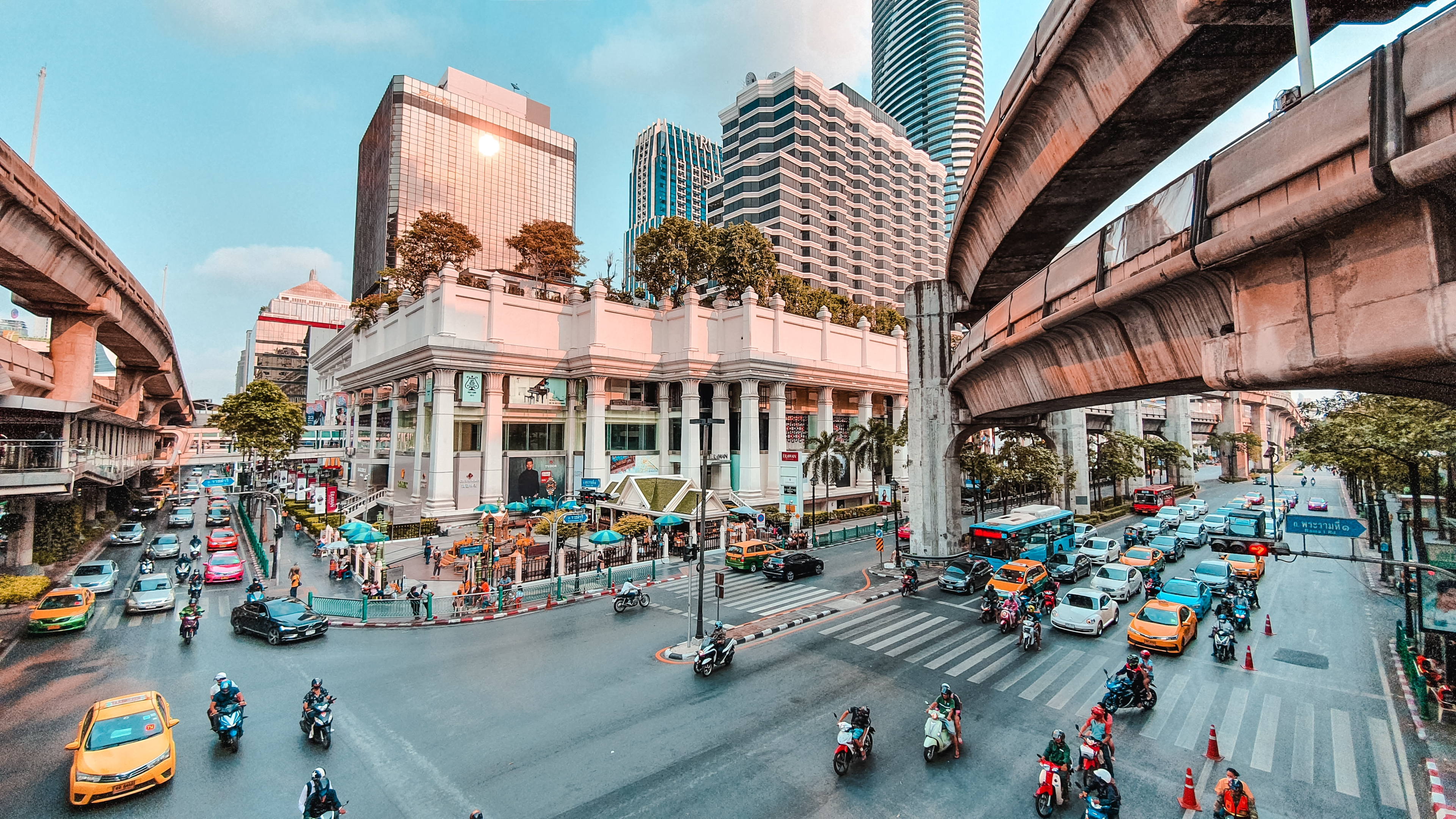 Culture: 
Bangkok is a modern city and the gateway to many beautiful temples and historical sights. We only had 3 days in Bangkok, so we had to narrow down what we wanted to see. In those 3 days, we got to know most of the things people want to see when they go to Bangkok. I would have put an extra day in there for relaxing if we had the time. Here are sites I recommend you go see in Bangkok. 
This was the coolest thing I saw while in Bangkok. This is the original capital of Thailand, a city now in ruins surrounded by modern structures. We spent a whole day driving around this city and stopping at ruin sites. We rented a driver on Grab that we paid by the hour. Scam alert: Since you are paying by the hour, many drivers will trick you into going places you want to avoid just to rack up more time. They will say, "it is very nice; you will like it." You have to be firm and tell the driver what you want to see. Our driver kept trying to get us to ride elephants, and we had to tell him no. He even drove us to the elephant place, and we told him we did not want to ride elephants. Another option is you can book a day trip tour. This will ensure an itinerary and no hassling a driver. However, we found we had more freedom with our driver than when we took tours.
The floating market looks so fun in pictures but in reality, it was very chaotic for me. The market is a canal where people have narrow boats and they drive around selling you things like coconut ice cream, clothes, artwork, etc. We got in our little boat and everything was cool and peaceful as our guide paddled through the water. Then we turned down the main highway of the canal and there were boats everywhere running into each other, people yelling at you, salespeople trying to get you to buy their stuff, people on the phone, and the sun is blazing down on you. This tiny canal had massive boats with massive engines blowing exhaust at you and all the boats would continuously crash into each other and you would be stuck for 10 minutes just waiting to get unstuck. It was not enjoyable for us. 
Is the Floating Market worth a day on your itinerary? 
Once we got out of the boat and we could just walk along the canal and look at the stores it was so much more enjoyable. We ate some yummy green curry and a random street food vendor and bought some artwork. There is a gallery where many people are selling artwork and you can buy an artist's original work at a great price. However, you can do all of this at the night markets in Bangkok. If you want to see the market and you have ample time then I say go for it, but if you just want the shopping experience go to any night market in Bangkok and you will have a great time with less travel and more freedom because you are not stuck on a tour group itinerary. 
Damnoen Saduak floating market is a famous floating market located about 100 km southwest of Bangkok. It is a popular tourist destination, known for its colorful boats and bustling atmosphere. The market is named after the canal it is situated on, which was created in the late 19th century to connect the Mae Klong and Tha Chin rivers.
At Damnoen Saduak, vendors sell a wide variety of goods from their boats, including fresh fruits and vegetables, traditional snacks, and souvenirs. Visitors can also take a ride in a long-tailed boat to explore the canals and see the local way of life. The best time to visit Damnoen Saduak is in the morning, when the market is busiest and most vendors are open.
While Damnoen Saduak can be quite crowded with tourists, it is still a unique and memorable experience that offers a glimpse into Thailand's rich culture and history. There are also other floating markets located near Bangkok, such as Amphawa Floating Market and Taling Chan Floating Market, which are less touristy and worth visiting as well.
A famous and massive temple in Bangkok that sits right along the chao phraya river. We were too tired to go to Wat Arun, but my brother and dad followed my itinerary and took public transit to a ferry stop, and then they took a boat right to the Wat Arun ferry stop. This is the best way to see the temple because you can view it from the water. Tourists sometimes take the ferry, so the boats are much less touristy and calmer. Wat Arun sits right along the chao phraya river The ship also will take you to the doorstep of the temple. This is just one of the many temples in Bangkok. With over 400 to visit, you cannot go wrong with any of them.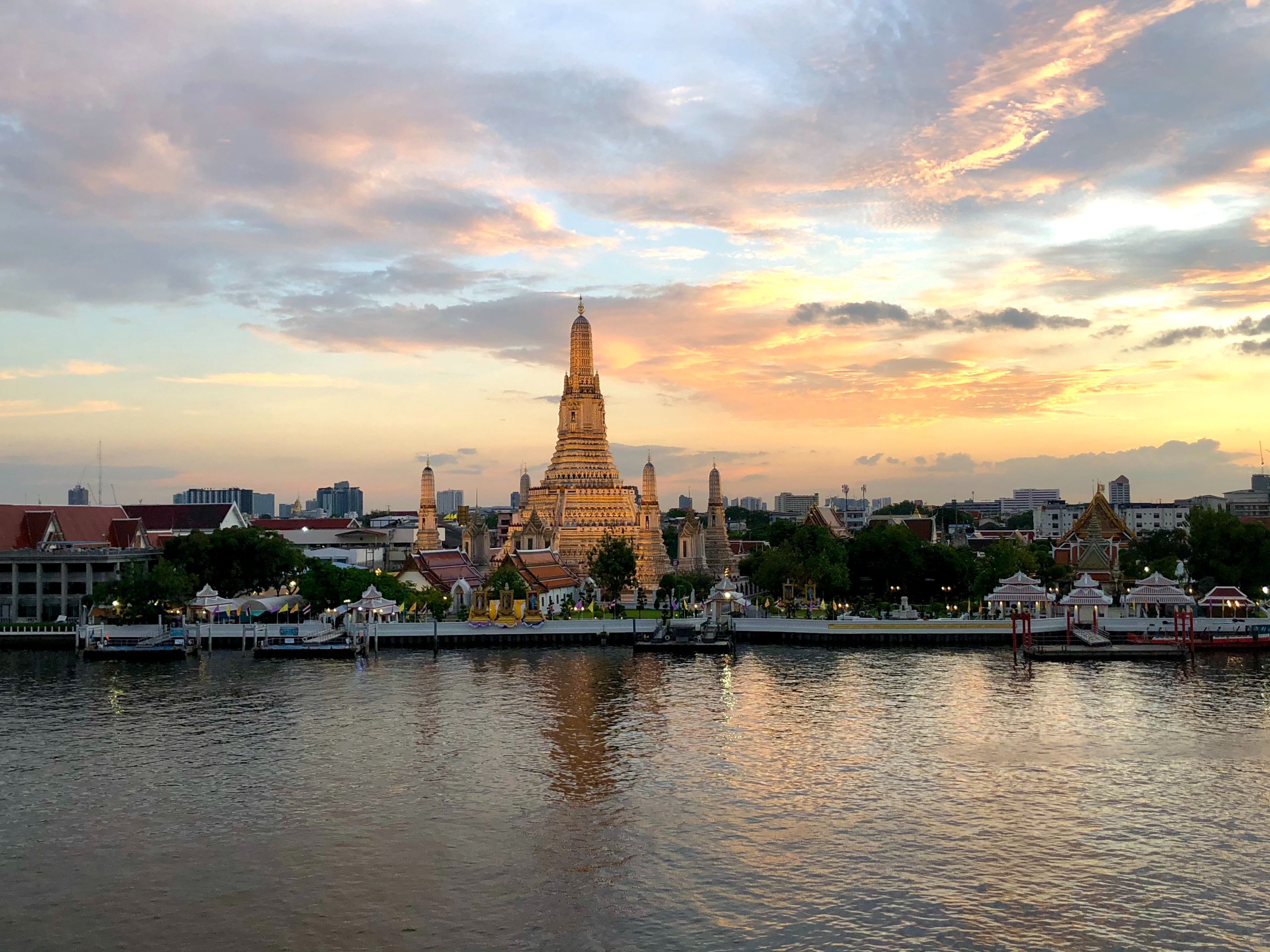 5. Temple Complex:
Bangkok is home to many impressive temple complexes that are popular tourist destinations. Here are a few notable examples:
Grand Palace & Wat Phra Kaew (Temple of the Emerald Buddha): This is one of the most famous and spectacular temple complexes in Bangkok, and is located in the heart of the city. The Grand Palace served as the official residence of the King of Thailand from the 18th to the mid-20th century, and now houses government offices and a museum. The Temple of the Emerald Buddha, located within the palace complex, is home to a sacred Buddha image that is considered one of the most important relics in Thailand.

Wat Arun (Temple of Dawn): This temple complex is located on the west bank of the Chao Phraya River and is easily recognizable by its towering spires. It was built in the 17th century and is one of the most iconic landmarks in Bangkok. Visitors can climb to the top of the central spire for panoramic views of the river and the city.

Visit Wat Pho (Temple of the Reclining Buddha): This temple complex is located south of the Grand Palace and is famous for its massive reclining Buddha statue, which measures 46 meters long and 15 meters high. The temple is also home to a renowned massage school, and visitors can enjoy traditional Thai massage and other treatments on the premises. Thai massages are popular because they are affordable and relaxing.

Wat Saket (Golden Mount): As mentioned earlier, Wat Saket is a temple located on a man-made hill in the center of Bangkok. The temple is known for its golden chedi and panoramic views of the city from the top of the hill. It is also home to a meditation center and a cemetery.
These temple complexes are just a few examples of the many impressive and historic religious sites that can be found in Bangkok. They offer a fascinating glimpse into the culture and history of the Thai people, and are a must-see for anyone visiting the city.
6. Bangkok National Museum
The Bangkok National Museum is the largest museum in Thailand and is located in the historic Wang Na Palace complex in the Phra Nakhon district of Bangkok. The museum houses a vast collection of Thai art, artifacts, and cultural objects, spanning from prehistoric times to the present day. The collection includes items such as traditional costumes, weapons, ceramics, sculptures, and royal regalia. The museum's exhibits offer a fascinating insight into Thailand's rich history and cultural heritage. Visitors can also explore the palace grounds, which include several historic buildings and gardens. The Bangkok National Museum is a must-visit destination for anyone interested in the culture and history.
7. Boat Tour of the Chao Phraya River
A boat tour of the Chao Phraya River is a popular activity for visitors to Bangkok, Thailand. The river is often referred to as the "lifeblood" of the city, and offers a unique perspective on the bustling metropolis. The tour typically takes visitors past several of Bangkok's most iconic landmarks, including the Grand Palace, Wat Arun, and the Temple of the Dawn. Along the way, you'll see traditional Thai houses, modern skyscrapers, and lively floating markets. Some tours even include stops at riverside temples and historic sites, giving visitors a glimpse into Thailand's rich cultural heritage. A boat tour of the Chao Phraya River is a must-do experience for anyone visiting Bangkok.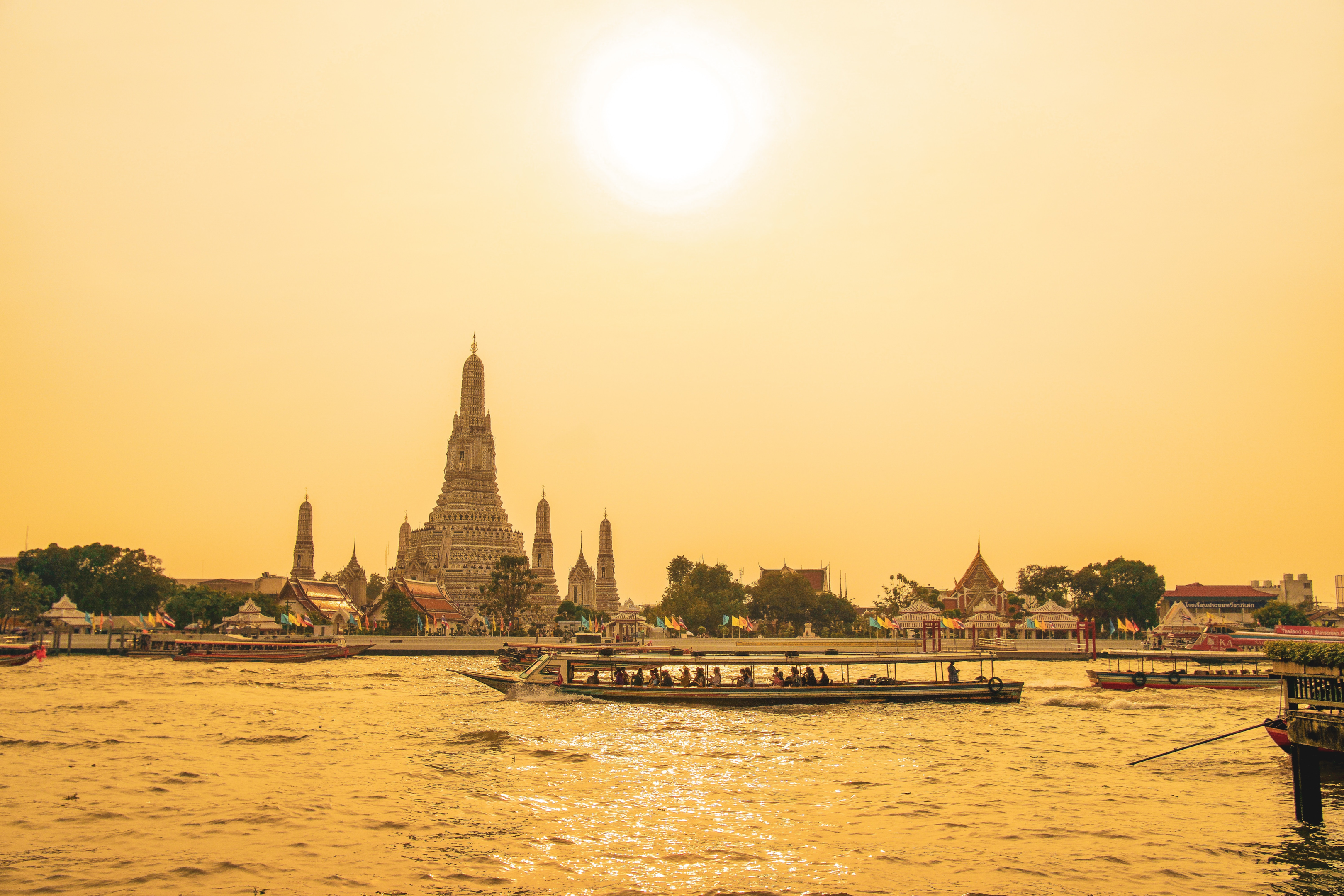 8. The Golden Mount
The Golden Mount, also known as Wat Saket, is a famous temple located in the heart of Bangkok, Thailand. It is situated on a man-made hill that offers panoramic views of the city, making it a popular tourist attraction.
The temple was originally built in the late 18th century, but it was later renovated and expanded in the 19th century by on of the Thai kings, King Rama III. Today, visitors can climb the 318 steps to the top of the Golden Mount to see a large golden chedi and a panoramic view of downtown Bangkok. (Note almost all the kings are names King Rama followed by a number).
In addition to the temple and the hill, the Golden Mount complex also includes a cemetery and a meditation center. The cemetery is the final resting place for many of Bangkok's residents, and the meditation center is a peaceful retreat where visitors can learn about Buddhism and practice meditation.
The Golden Mount is located in the historic Rattanakosin district of Bangkok, which is home to many other famous landmarks such as the Grand Palace, Wat Phra Kaew (Temple of the Emerald Buddha), and Wat Pho (Temple of the Reclining golden Buddha). It is easy to visit the Golden Mount as part of a walking tour of the area or by taking a tuk-tuk or taxi.
9. Live out your Thai culinary dreams by taking a cooking class
Downtown Bangkok is known for its delicious and unique cuisine, and what better way to experience it than by taking a cooking class? Cooking classes in Bangkok are a popular activity for both locals and tourists, offering a hands-on experience that allows you to learn about Thai cooking techniques and ingredients while creating your own authentic dishes.
There are numerous cooking schools and classes available throughout Bangkok, ranging from half-day to multi-day courses. Most classes begin with a visit to a local market where you can learn about and purchase fresh ingredients, followed by a hands-on cooking lesson in which you'll prepare several traditional Thai dishes.
During the class, you'll learn about the different spices and herbs used in Thai cuisine and food in southeast asia, as well as the various cooking techniques used to create the flavors and textures unique to Thai dishes. Some classes also offer special courses on vegetarian or vegan cooking, as well as advanced courses for those looking to take their culinary skills to the next level.
At the end of the class, you'll have the opportunity to sit down and enjoy the fruits of your labor, sampling your delicious creations with newfound appreciation for Thai cooking. Whether you're a seasoned chef or a beginner cook, a Thai cooking class in Bangkok is a fun and rewarding way to immerse yourself in the local culture and cuisine.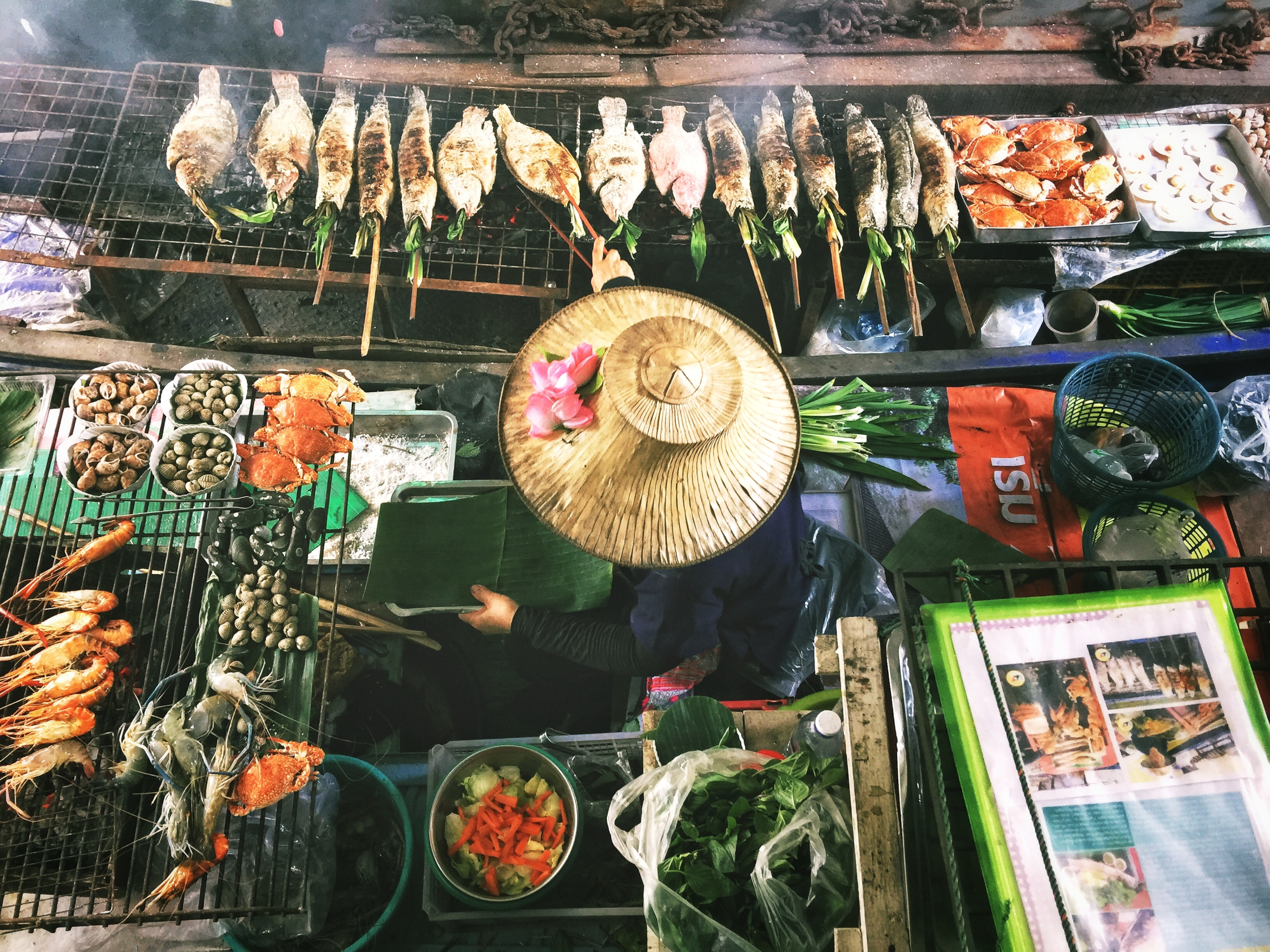 10. Learn about the important Thai silk industry at Jim Thompson's house
Jim Thompson's House is a popular tourist attraction located in central Bangkok, Thailand. It was once the home of Jim Thompson, an American entrepreneur who played a significant role in reviving the Thai silk industry in the 1950s and 60s. Today, the Jim Thompson house has been turned into a museum where visitors can learn about the history of the silk industry and admire the beautiful traditional Thai architecture and artwork.
The house is filled with art and antiques that Thompson collected during his time in Thailand, including sculptures, pottery, and paintings. Visitors can take a guided tour of the house, which includes a visit to the silk shop where they can purchase authentic silk products.
In addition to learning about the silk industry, visitors can also take part in workshops where they can try their hand at silk weaving, dyeing, and printing. These workshops are a great opportunity to learn about the intricate processes involved in creating Thai silk, as well as to create a unique and personalized souvenir to take home.
Traditional Teak Houses
Traditional teak houses are a symbol of Thailand's rich cultural heritage, and many of them can still be found in Bangkok today. These houses are typically made of teak wood, which is known for its durability and resistance to weather and pests. They often feature intricate carvings and decorations, and are designed to be raised off the ground to protect against flooding.
One of the best places to see teak houses in Bangkok is the Jim Thompson House Museum. This museum is dedicated to the life and work of Jim Thompson, an American who helped to revive Thailand's silk industry in the 1950s and 60s. The museum consists of six traditional Thai houses that were transported from different parts of Thailand and reassembled in Bangkok. Visitors can take a guided tour of the houses and learn about Thai culture and architecture.
Another place to see teak houses in Bangkok is the Ancient City, also known as Muang Boran. This outdoor museum features replicas of historical sites and buildings from different regions of Thailand, including teak houses. Visitors can explore the museum on foot or by bicycle, and learn about the history and culture of Thailand.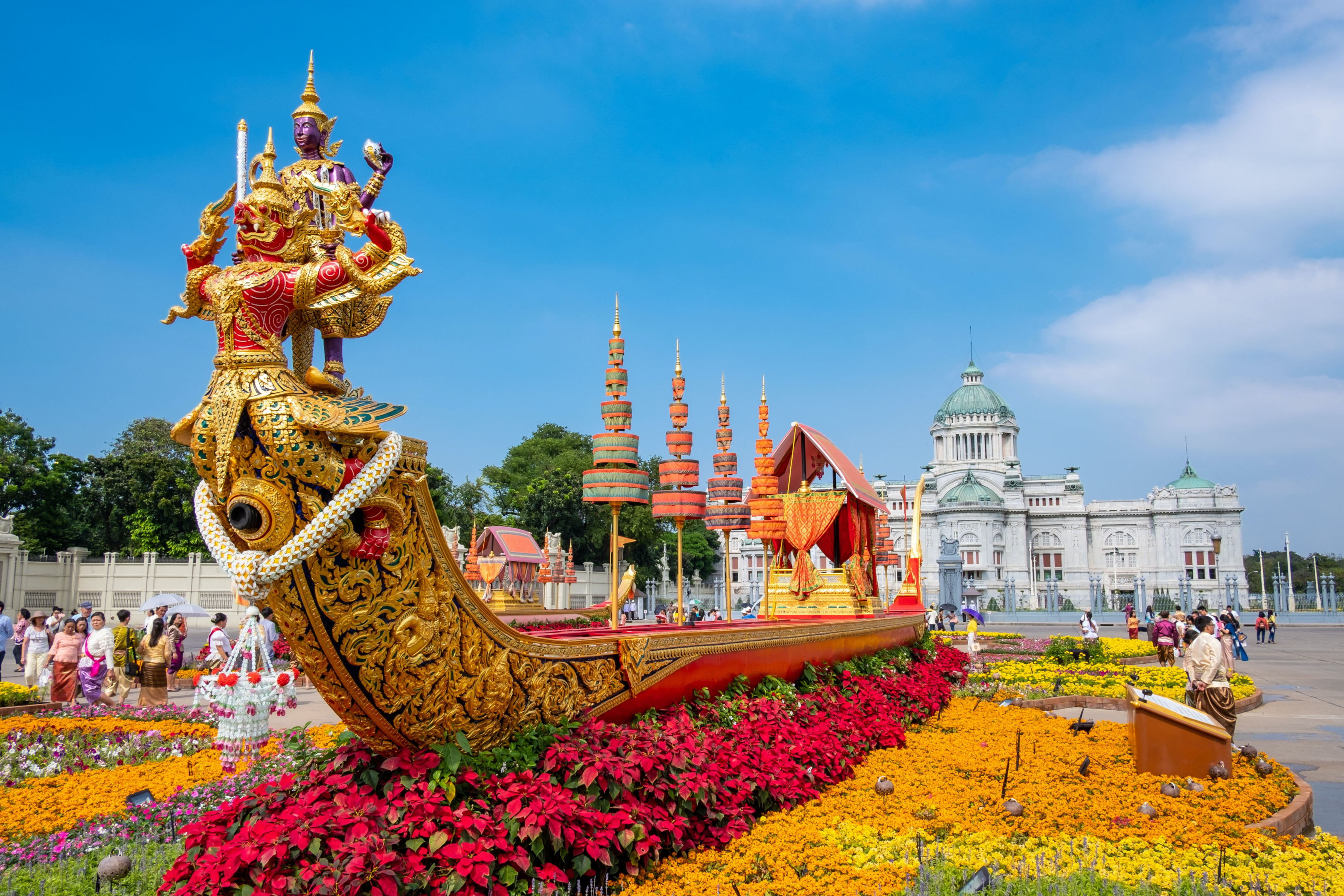 11. Catch a city break at Lumphini Park
Lumphini Park is a serene oasis located in the heart of Bangkok, Thailand. It's an ideal place for locals and tourists to take a break from the hustle and bustle of the city and enjoy a peaceful escape. The park is named after Lumphini, the birthplace of Buddha, and is known for its lush greenery, beautiful lake, and variety of outdoor activities. Visitors can rent a bike or boat, go for a jog, or simply relax on the grass and take in the beautiful surroundings. The park also hosts regular events and festivals, including live music concerts and cultural performances. Whether you're looking to get some exercise, enjoy a picnic, or just soak up some sun, Lumphini Park is a must-visit destination in Bangkok.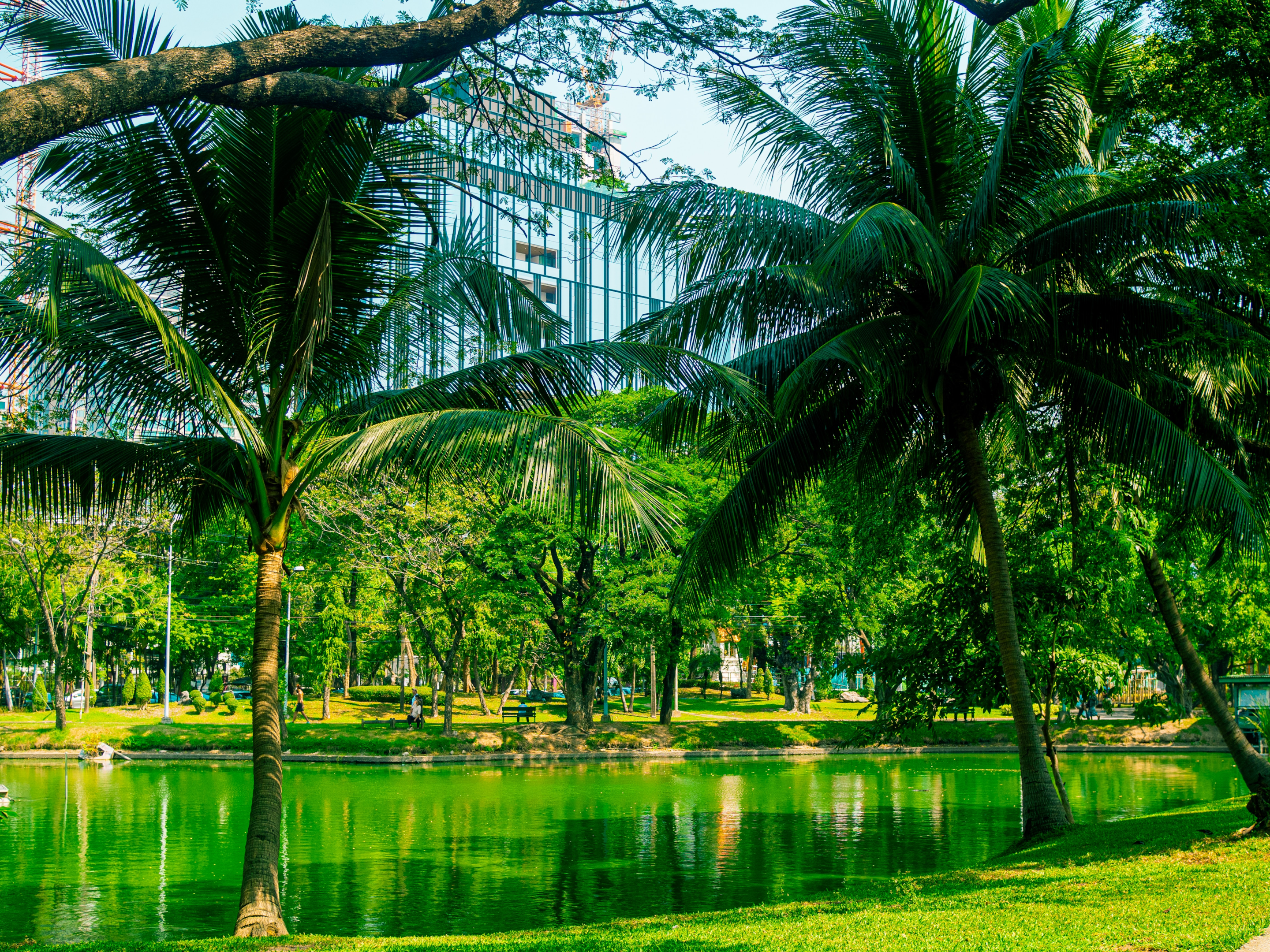 12. Visit the Grand Palace and Wat Phra Kaew
The Grand Palace and Wat Phra Kaew, located in the heart of Bangkok, Thailand, are two of the city's most iconic and historic landmarks. The Grand Palace was built in 1782 and served as the official residence of the King of Thailand for over 150 years. Today, the Grand Palace is a popular tourist attraction and a testament to the country's rich cultural heritage. Within the grand palace hall and grounds is Wat Phra Kaew, also known as the Temple of the Emerald Buddha, which is the most sacred temple in Thailand. Visitors to the Grand Palace can marvel at the intricate architecture and design of both the Grand Palace and Wat Phra Kaew, and learn about their significance in Thai history and culture.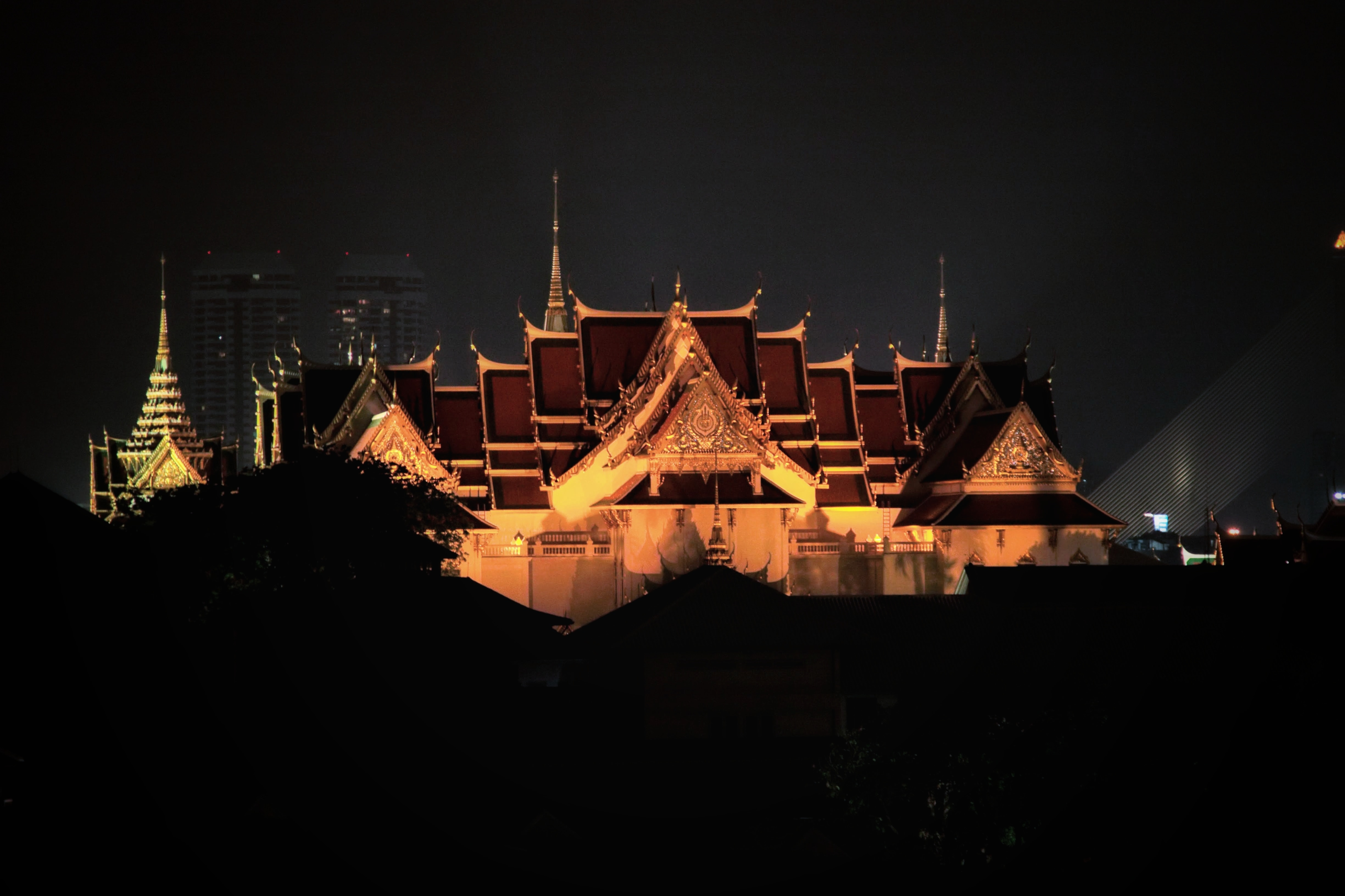 Take a train ride to your following location in Thailand. Book an overnight train ride to various places in Thailand, like Chaing Mai or Surat Thani. One of our tour guides told us that China offered to build Thailand a high-speed railway for "free," but Thailand did not want to owe anything to China, so their rail system is slow and is more of an experience than a shortcut. Thailand is proud of its history of never being taken over by an outside world power. You can go to sleep on a bed on a train and wake up in Chiang Mai. Definitely would have been fun, but we did not want to try this with an infant. It would be perfect for a couple or a family with older kids. 
14. Water Park: 
I love water parks, and Bangkok has so many fun ones. Definitely worth a day for some fun in the sun and water. Bangkok is not close to any beaches, so this is a great activity to cool off. Here are two options Pororo Aquapark Bangkok and Siam Adventure Park. 
15. Visit Thailand's first Thai massage university at Reclining Buddha Wat Pho
Wat Pho, also known as the Temple of the Reclining Buddha, is one of the most famous temples in Bangkok, Thailand. Wat Pho is located in the temple of the emerald, heart of the city, it is known for its stunning architecture, intricate artwork, and impressive statues, including the famous 46-meter-long Reclining Buddha. In addition to being a popular tourist attraction, Wat Pho is also home to the first traditional Thai massage university in Thailand. Visitors can take a tour of the university in Wat Pho and learn about the history and practice of Thai massage, which is an ancient healing art that combines acupressure, stretching, and yoga-like postures. The university in Wat Pho offers courses and workshops for both beginners and advanced students, and visitors can also book a Thai massage at the Wat Pho on-site massage school. Wat Pho is definitely worth a stop if you have time.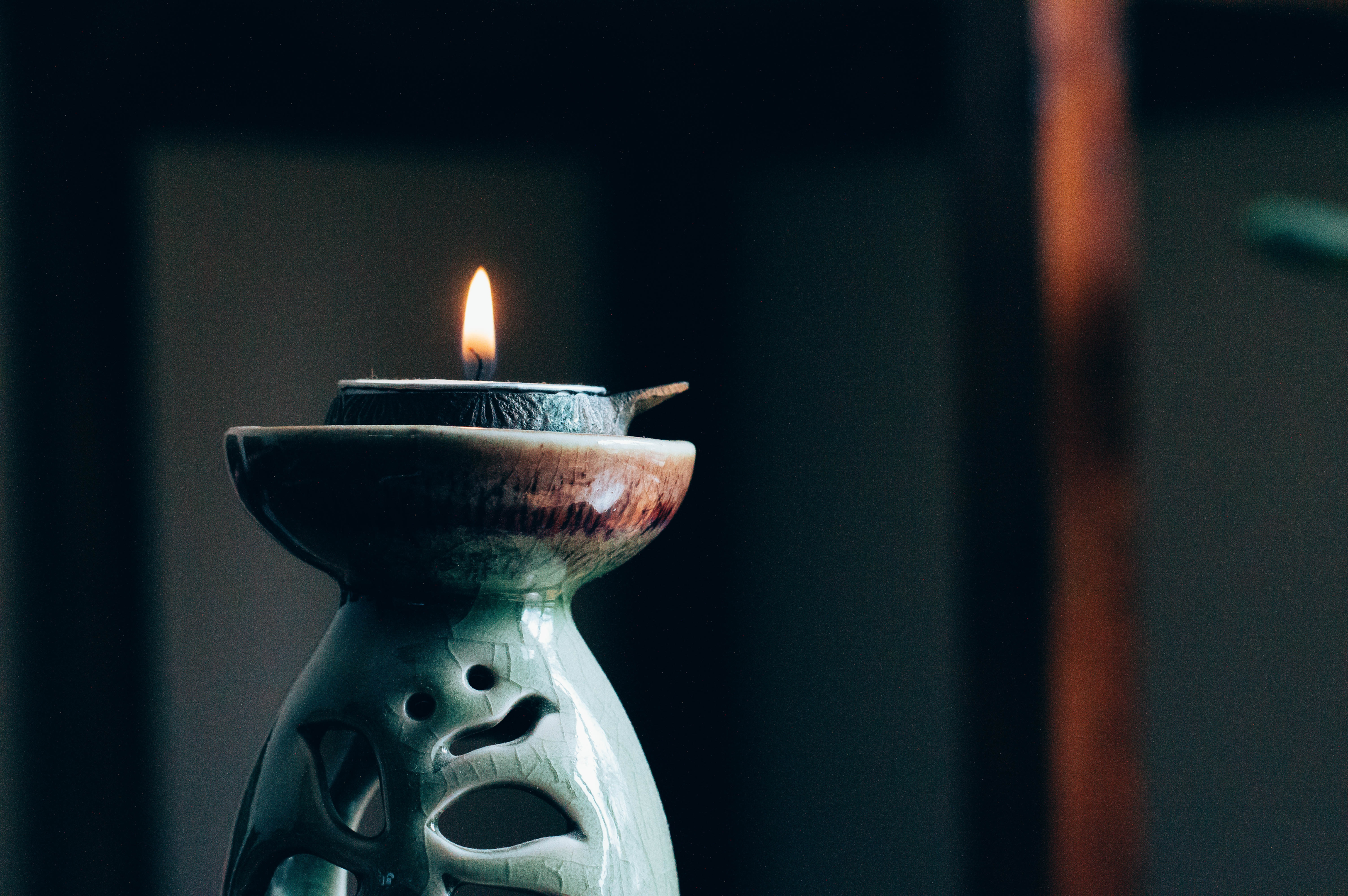 16. Food: 
I do not have to link anything because it is easy to find yummy food in Bangkok. Just walk out of your hotel, and there will be people standing outside every Thai Food vendors trying to get you to eat at their establishment. They also have menus outside that you can look at to know if you are interested in a location before sitting down. Since we had a baby, there were nights I was too tired to leave the hotel to eat, and we ordered food on Grab. Thai food is popular for its intense flavors and spice. Thai street food is famous for its flavors and cheap prices. You can watch videos of people spending less than 5 USD on Thai street food and getting enough to feed a large family. Thai Cuisine is similar to Chinese food but I would say it is more flavor diverse. Both are amazing food options and you can find both when visiting Bangkok.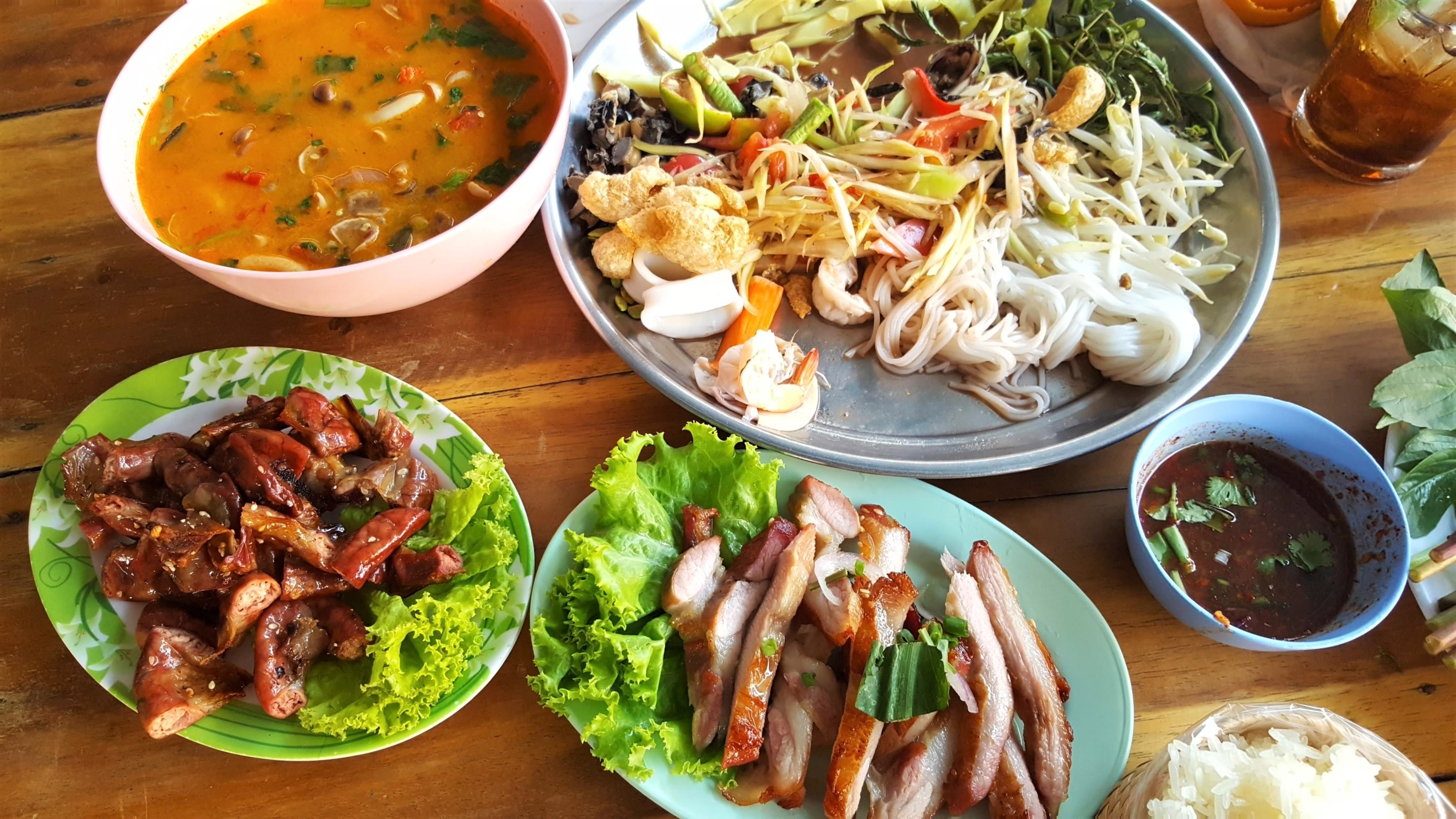 17. Midnight Food Tour by Tuk Tuk
Exploring Bangkok's vibrant street Thai food scene is a must-do activity for any foodie, and taking a midnight food tour by tuk-tuk is an exciting and unique way to do so. Here's what you can expect on a typical midnight food tour by tuk-tuk in Bangkok:
Meeting Point: The tour will start in the evening at a designated meeting point in central Bangkok. Once everyone has arrived, you'll board a tuk-tuk, which is a three-wheeled motorized vehicle that is commonly used as a taxi in Bangkok.

First Stop: The first stop on the tour will be at a popular street food stall, where you'll have a chance to sample some of the city's most delicious and authentic dishes. Your guide will help you navigate the menu and provide information about the ingredients and preparation methods.

Night Market: After your first food stop, your tuk-tuk will take you to a bustling night market, where you can browse stalls selling everything from clothing and accessories to souvenirs and crafts. You'll have a chance to try more street food here, as well as shop for unique gifts and keepsakes.

Temple Visit: Bangkok is home to many beautiful temples, and your tuk-tuk will take you to visit one of the most famous and impressive ones. This is a great opportunity to learn about Thai culture and history while taking in some stunning architecture.

More Food Stops: Throughout the night, you'll make several more stops at different street food stalls and vendors, trying a variety of dishes and snacks. Your guide will introduce you to some of the most popular and delicious foods in the city, including pad Thai, som tam, and mango sticky rice.

End of Tour: The tour will end at the same meeting point where you started, and your guide can help you arrange for transportation back to your accommodation if needed.
A midnight food tour by tuk-tuk is a fun and exciting way to experience Bangkok's street food scene and get a taste of the city's unique culinary culture. Just make sure to bring your appetite and be prepared to try new and delicious foods!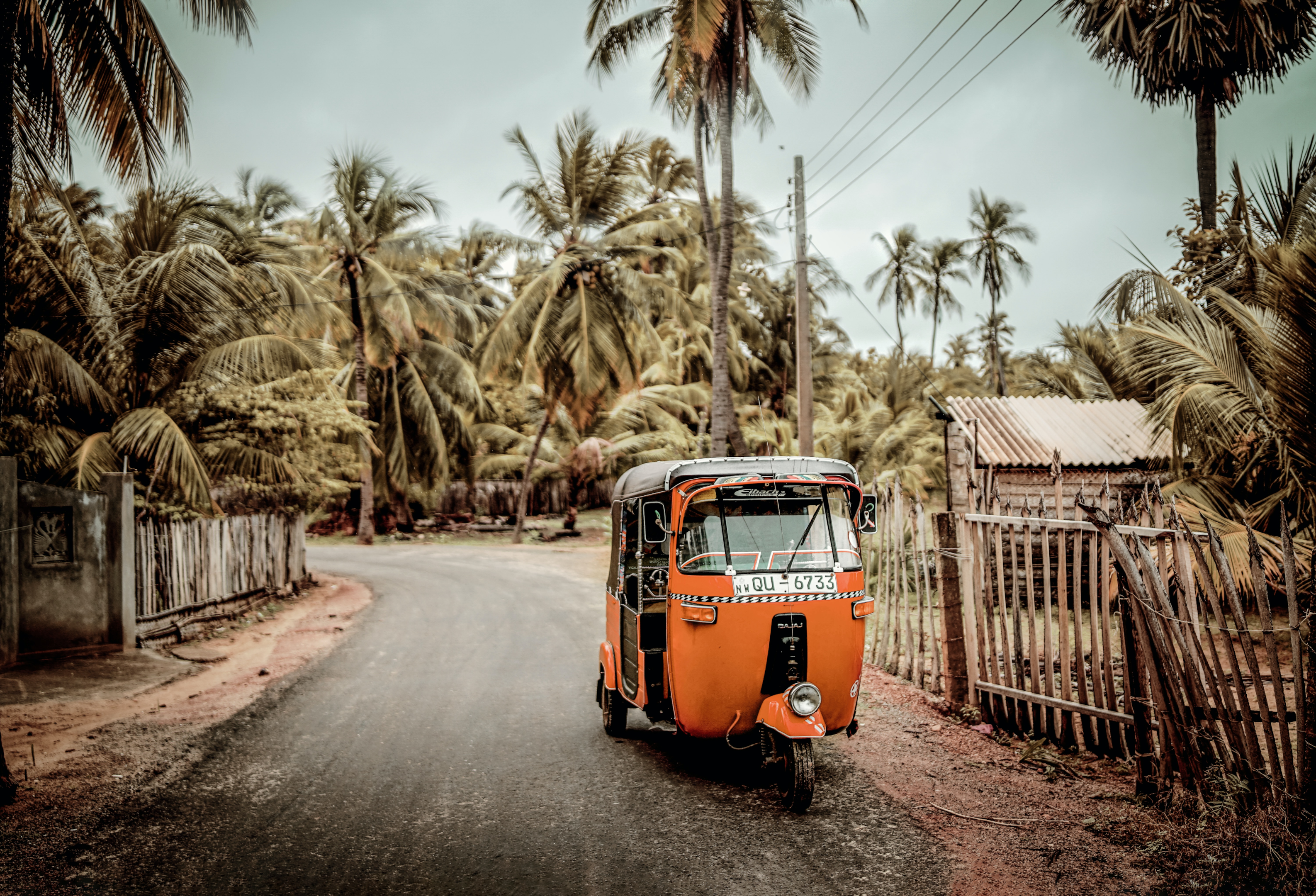 18. Check out a bird's eye view of Bangkok with a Helicopter tour
During a helicopter tour of Bangkok, Thailand, there are many incredible sights to see. Here are five of the most notable:
Bangkok's skyline: From the air, you'll get a breathtaking view of the city's skyline, which is a mix of modern skyscrapers and ancient temples.

Chao Phraya River: The Chao Phraya River is the lifeblood of Bangkok, and you'll get a unique perspective on this important waterway from above. You'll see boats and barges making their way up and down the river, and you might even spot some of the river's famous floating markets.

Wat Arun: One of Bangkok's most iconic landmarks, Wat Arun is a temple that is known for its towering spire and intricate mosaics. From the air, you'll be able to see the temple's stunning architecture up close.

Grand Palace and Wat Phra Kaew: The Grand Palace is a complex of buildings that has been the home of the Thai royal family for over two centuries. Within the palace grounds is Wat Phra Kaew, the most sacred temple in Thailand, which houses the famous Emerald Buddha. From the air, you'll be able to see the grandeur of these historic sites.

Bangkok's green spaces: Despite being a bustling metropolis, Bangkok is home to many parks and green spaces, which you'll be able to see from above during your helicopter tour. Lumphini Park, for example, is the city's largest park and is home to many species of birds and other wildlife.
Overall, a helicopter tour of Bangkok is a fantastic way to see the city's most famous landmarks and get a unique perspective on its bustling streets and waterways.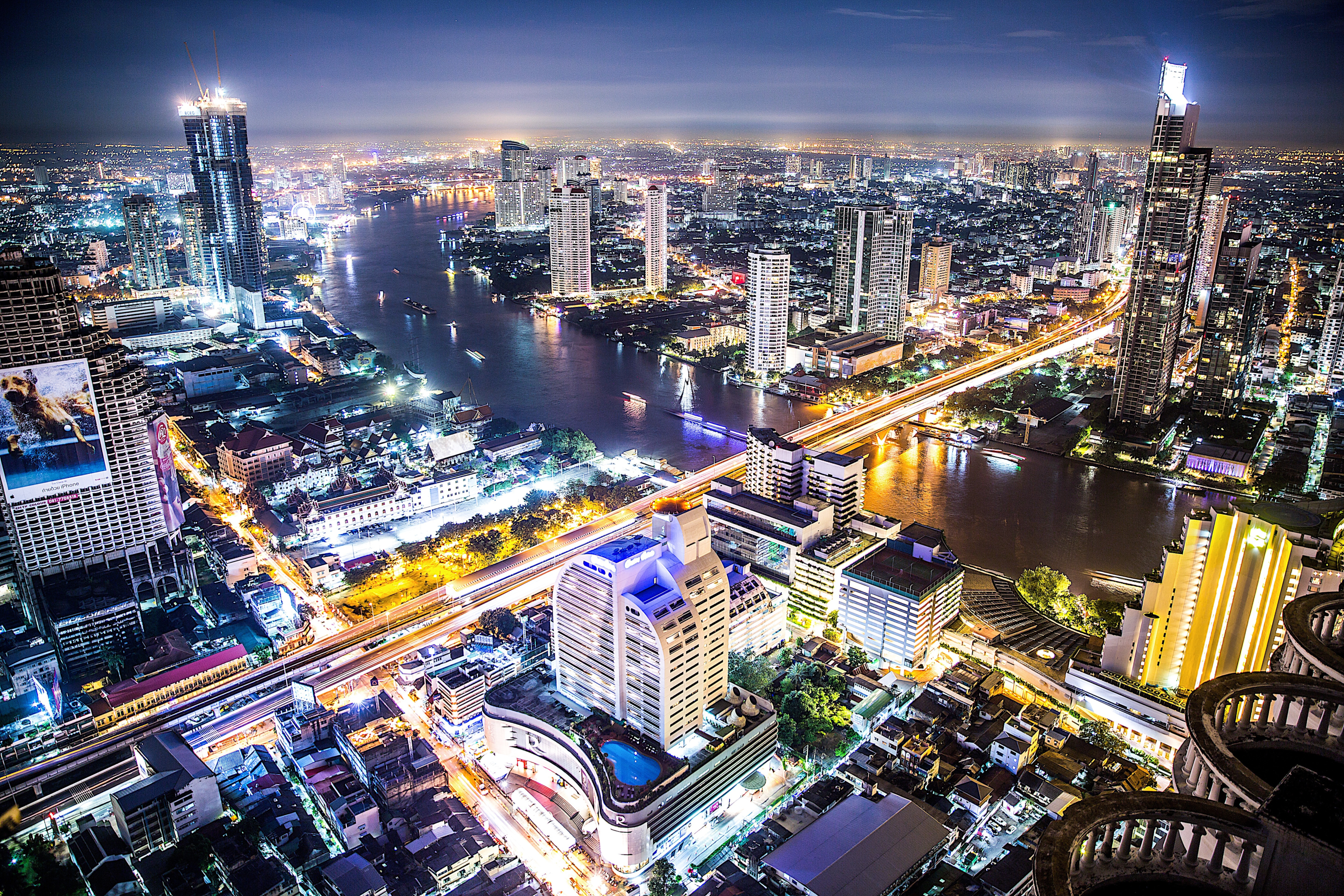 19. Plan a day trip to the UNESCO World Heritage Site Khao Yai National Park
A day trip to Khao Yai National Park unesco world heritage site from Bangkok is a great way to experience the natural beauty and wildlife of Thailand. Here's a suggested itinerary:
Early morning departure: Depart from Bangkok early in the morning to make the most of your day. The drive to Khao Yai National Park takes approximately 2-3 hours.

Stop at the visitor center: Upon arriving at the park, stop at the visitor center to pick up a map and get information about the park's trails and wildlife.

Visit Haew Narok Waterfall: Begin your hike with a visit to Haew Narok Waterfall, one of the park's most impressive waterfalls. The hike to the waterfall takes approximately 30-45 minutes.

Wildlife spotting: Khao Yai National Park is home to a variety of wildlife, including elephants, tigers, gibbons, and hornbills. Spend some time walking the trails and keeping an eye out for any wildlife you might encounter.

Lunch: Stop for lunch at one of the park's restaurants or pack a picnic to enjoy in one of the park's scenic areas.

Visit Khao Yai Art Museum: After lunch, visit the Khao Yai Art Museum, which showcases the works of local artists and offers a glimpse into the region's culture.

Visit the Primo Piazza: Stop by the Primo Piazza, a small Italian-inspired village located just outside the park, where you can relax and enjoy some gelato or coffee.

Sunset at the Bat Cave: End your day with a visit to the bat cave, where you can watch thousands of bats fly out into the sunset.

Return to Bangkok: Depart Khao Yai National Park in the late afternoon to return to Bangkok by evening.
Note: Be sure to wear comfortable hiking shoes and bring plenty of water and insect repellent. It is also recommended to hire a guide for wildlife spotting, as they can provide valuable information about the park and its wildlife.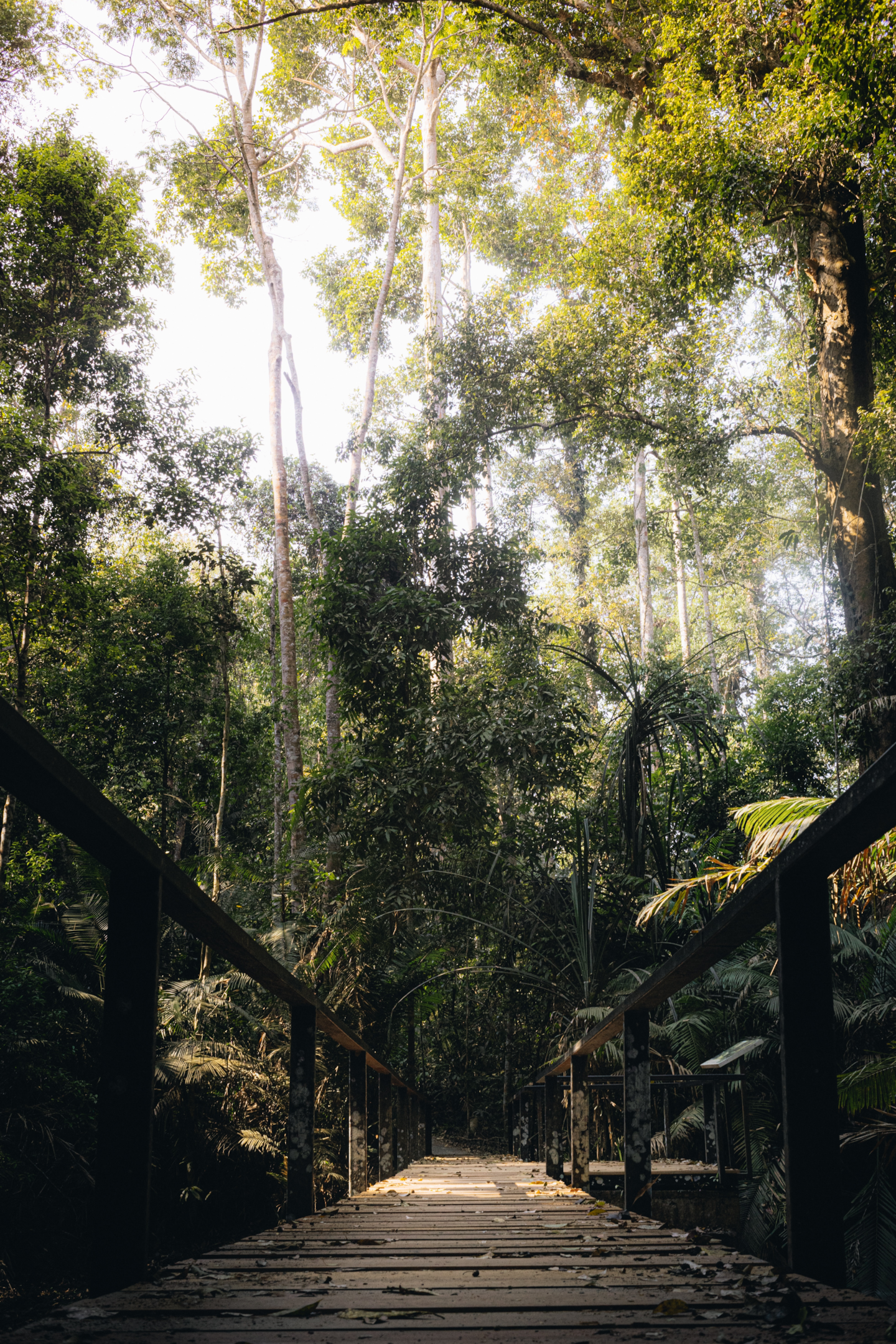 20. Muay Thai:
Muay Thai is a traditional martial art and national sport of Thailand, known for its powerful striking techniques using fists, elbows, knees, and shins. Bangkok, the capital city of Thailand, is a hub for Muay Thai fight training, attracting fighters and enthusiasts from all over the world. There are many Muay Thai gyms and training centers in Bangkok offering various levels of training for beginners to professional fighters. Some famous Muay Thai gyms include Fairtex, Tiger Muay Thai fight, and Sitmonchai Gym. In addition to training, visitors can also witness Muay Thai show fights at famous stadiums such as Lumpinee Stadium and Rajadamnern Stadium, which are popular tourist attractions in Bangkok for Muay Thai.
21. The Bangkok Flower Market
The Bangkok Flower Market, also known as Pak Khlong Talat, is one of the largest and most vibrant flower markets in Thailand. It is located in the heart of Bangkok, near the Chao Phraya River and close to many other tourist attractions.
The flower market operates 24 hours a day, with the busiest time being early in the morning when fresh flowers arrive from around the country. Visitors can stroll through the colorful stalls and admire the wide variety of flowers, including orchids, roses, lilies, and many more. In addition to flowers, the market also sells other decorative items such as garlands, wreaths, and flower arrangements.
The Bangkok Flower Market is not just a place to buy flowers, it is also a cultural experience that offers a glimpse into the local way of life. Visitors can see vendors expertly creating intricate floral arrangements, and witness the hustle and bustle of Bangkok's wholesale flower trade.
The market is easily accessible by public transportation, including the BTS Skytrain and the Chao Phraya River ferry. It is a must-visit destination for anyone interested in flowers or Thai culture, and is particularly popular during major holidays such as Valentine's Day and Songkran (Thai New Year).
22. Chatuchak Market
Chatuchak Market, also known as the Weekend Market, is one of the largest outdoor markets in the world and a must-visit destination for shoppers and bargain hunters in Bangkok. It is located in the northern part of the city, close to the Mo Chit BTS Skytrain station and the Chatuchak Park.
Chatuchak weekend market covers an area of over 35 acres and features more than 15,000 stalls selling a wide variety of goods, including clothing, accessories, handicrafts, antiques, furniture, plants, and more. Visitors can spend hours wandering through the maze-like alleys and haggling with vendors for the best prices.
The chatuchak weekend market is open on Saturdays and Sundays from early morning until late afternoon, although some sections are open on Fridays as well. It can be quite crowded and overwhelming, so it's best to arrive early to avoid the crowds and heat.
In addition to shopping, the market also offers a variety of food and drinks, from street food vendors to sit-down restaurants. Visitors can sample Thai specialties like pad thai, som tam (spicy papaya salad), and mango sticky rice.
Chatuchak Market is a fun and unique shopping experience that should not be missed on a trip to Bangkok. It's a great place to find souvenirs, gifts, and unique treasures, and is sure to be a highlight of any trip to the city.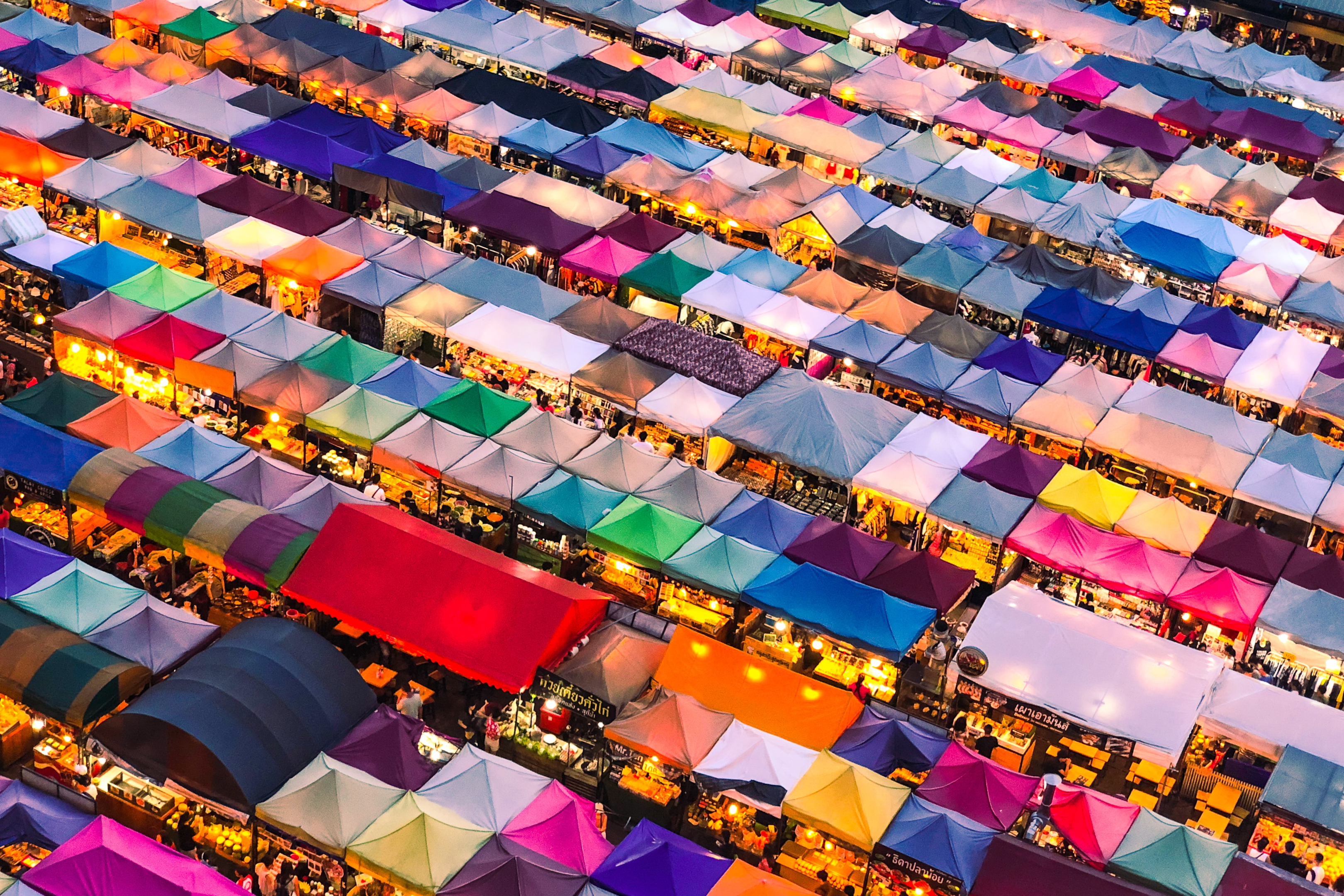 Tourist Scams in Thailand: 
When you travel, you must educate yourself on how to stay safe and educated. You can easily avoid several tourist traps and scams with little education. Here are some of the ones we experienced during our visit in Bangkok and how we avoided them. Here are tips on what to do, when you encounter a scam. 
1. Taxi and Tuk Tuk Drivers: 
There are so many scams that happen with transportation. Here is my advice. At the airport, take an official airport taxi. When you leave the airport, there is a kiosk where you order a car and receive a ticket, and a car will show up right in front of you. Have your hotel call you a taxi. This will help you avoid any scammers. Use Grab for pre-determined prices (Grab is like Uber). Only let your driver take you to where you have asked to go. Drivers will tell you about "Fun" places they can take you to. They do this because they get kickbacks from the store owners. The places they take you will be cheap and low quality so just say, "No, please take me to my destination." You may have to be assertive. Also, if you cannot find a metered taxi, always negotiate the price before you get in the taxi. Only let them take your bags once you have agreed on a price. 
2. Bargaining: 
Many places are starting to have price tags, but Thailand still has a barging system in many areas. The simple rule is to cut the price in half. If you are buying a trinket at a market and the shop owner says the item is 500 Baht, you should say 250, and they will say 400. At this point, you should start to walk away, and they will come back with 300, and then you can accept. My husband and I hated bargaining, so we would pay the first price for things. My sister loved to bargain, and she would get everything at half price or less. We decided that we were arguing with someone over a few USD, and we didn't care if they made some extra money for their families if it saved us from bargaining, but we did make sure we never got ripped off by anyone. 
3. Attractions closed: 
One scam our tour guide told us about is when a taxi driver will tell you a location is closed, but they have somewhere they can take you while you wait for the attraction you want to open. For example, you will ask for a taxi to Wat Arun Temple. They will tell you it is closed, but they can take you to a mall while you wait for the temple to open. Temples are open 8 am-5 pm every day. Some have even longer hours. Check google before you go, and be confident in your information. 
4. Jewelry and Knock-Offs:
So many vendors will sell you fake jewelry or Knock offs of luxury brands. If you do not care that they are fake, then by all means, bargain. Just do not pay too much. However, a taxi driver or another shop owner usually tricks you into thinking that something is a good deal. If something seems too good to be true… then it probably is. 
When you feel uncomfortable or pressured, you can say no. Act confident (even if you are not fake) then people will get off your case. You also can book a local Thai tour guide that can act as a barrier. No one will bother you if you have a local with you. Check out this Thai Travel site for more information on scams.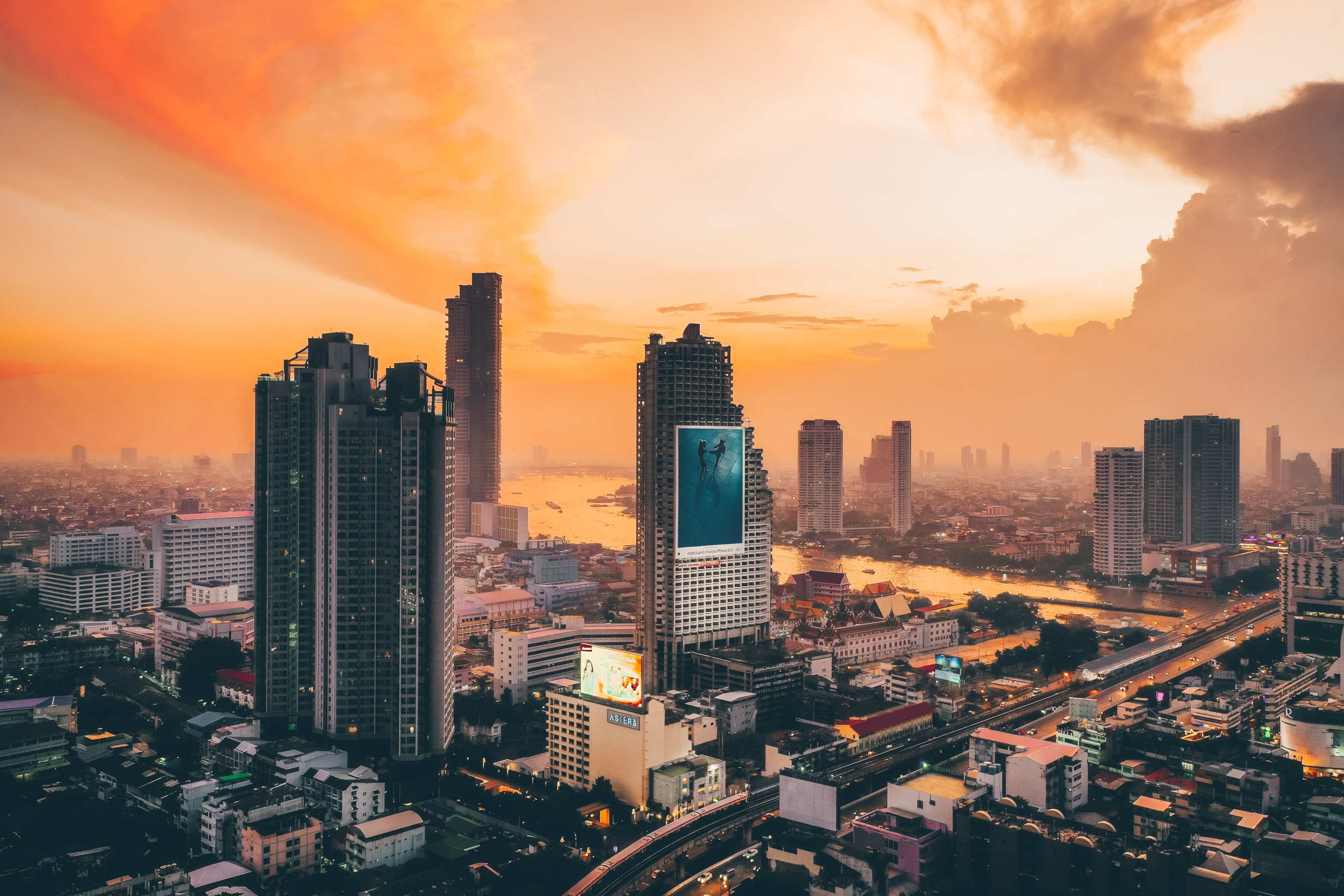 What is Bangkok best known for?
Bangkok is a city that is famous for its vibrant street life, ornate shrines and temples, delicious food, bustling markets, and lively nightlife. One of its most popular attractions is the Grand Palace, which is a stunning complex of buildings that has been the home of the Thai royal family for over two centuries. Located within the grounds of the Grand Palace is Wat Phra Kaew, the most sacred temple in Thailand, which houses the famous Emerald Buddha.
Another highlight of Bangkok is its street food, which is available throughout the city and includes must-try dishes like Pad Thai, Tom Yum Goong, and Green Curry. The Chatuchak Weekend Market is one of the largest markets in the world, with over 15,000 stalls selling everything from clothing and accessories to antiques and exotic pets. Khao San Road is another popular destination for visitors, offering a bustling street atmosphere with lively nightlife, many street food vendors, and a mix of locals and tourists.
In addition to its cultural and entertainment offerings, Bangkok is home to several floating markets where vendors sell fresh produce and other goods from boats along the canals. the Damnoen Saduak floating market is the most famous of these floating markets here. A visit in Bangkok is definitely worth it!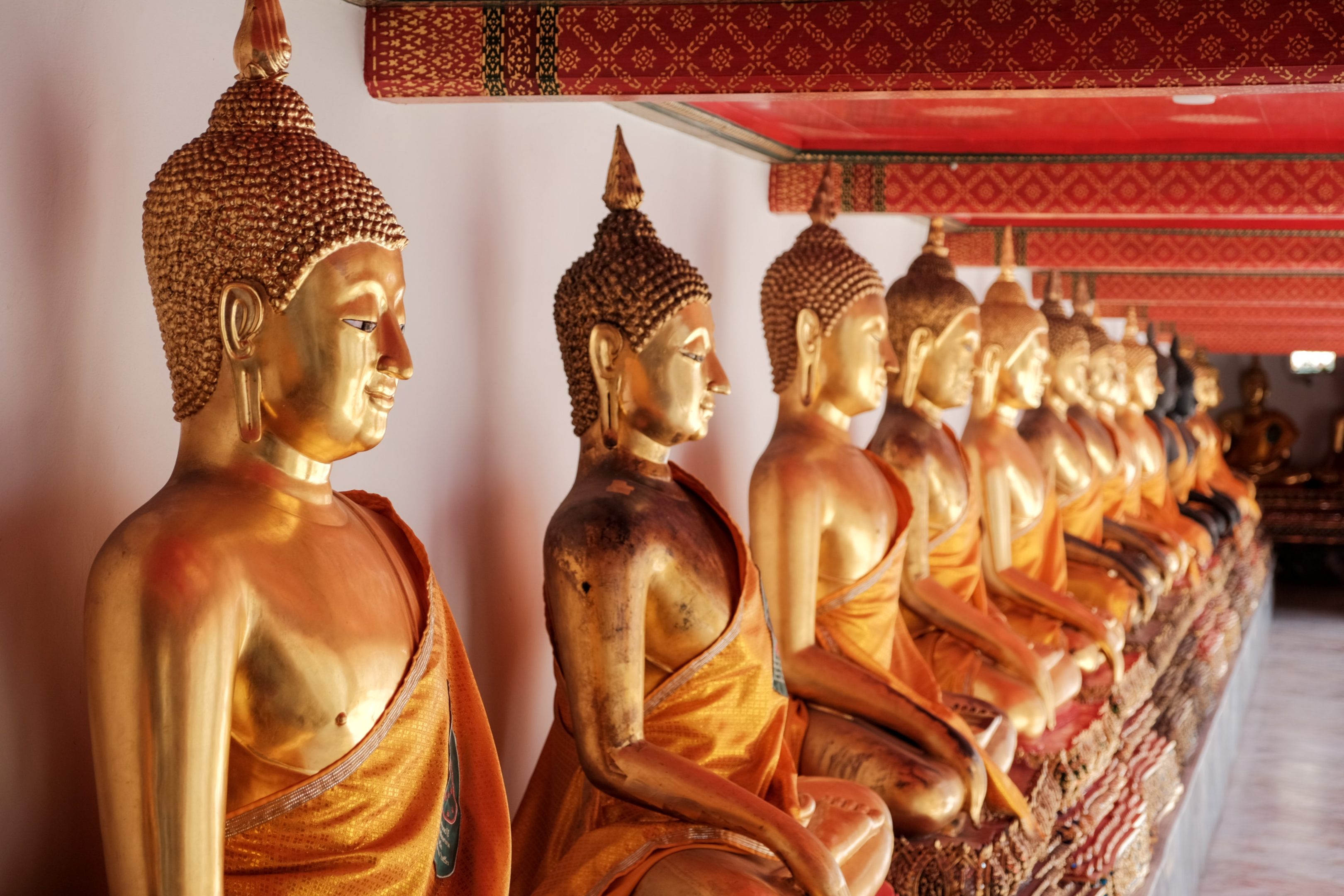 Conclusion:
If you want to learn more here is another great site to learn all about Thailand. There are so many things to do in Bangkok, but I would not make it more than 3 or 4 days of your trip. I hope this article was helpful to your trip planning and you learned about Bangkok, Thailand. We enjoyed our time visiting this beautiful country and we found that the Thai people were so kind and had the Thai people have the best smiles. Please comment if you have a question or a tip about traveling to Bangkok you would like to share. You can view other Thailand and world travel articles here. Also let us know about your visit in Bangkok. Enjoy your stay in Bangkok!